Brisbane's biggest ever Riverside and Urban Renewal delevopment!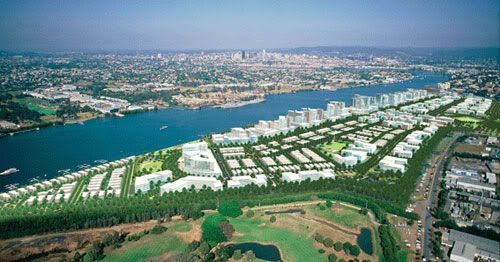 A new rail link and city cat are planned to be built! 5 weeks until council will approve it...
Construction starts next year!
Web site...Video
http://northshore.mooball.net/about/flash_large_view
The vision for Northshore Hamilton is the creation of an urban environment that supports a healthy and diverse community with access to a variety of housing types, community and commercial facilities, and open spaces. An integrated community focused on Northshore Hamilton's unique riverside location provides opportunities to enhance the character of Brisbane as the River City, through public access and amenity.
Situated just eight kilometres from the Brisbane CBD, Northshore Hamilton represents a unique opportunity to develop a significant brownfield site into a vibrant and diverse community with approximately 10,000 residents.
Northshore Hamilton offers an unparalleled opportunity to create a new waterside precinct in Brisbane that can be enjoyed by both local residents and visitors.
The proposed features of Northshore Hamilton include:
* public access to approximately two kilometres of formerly inaccessible waterfront
* riverwalks, public parks, cycleways, and retail and commercial outlets
* a wide range of dwelling styles and options, catering for diverse residential needs
* good connections to neighbouring entertainment, businesses, venues and transport
* architectural, landscape, environmental and social principles integrated to provide a vibrant, sustainable community.
Northshore Hamilton's extensive river frontage, proximity to the CBD, major employment nodes and transport such as the Gateway Bridge/Motorway, Brisbane's domestic and international airports, and Moreton Bay, make it ideal for urban redevelopment.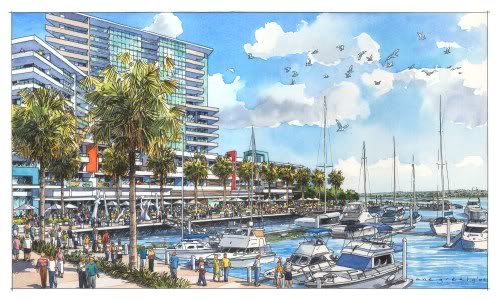 http://www.northshorehamilton.com.au/