These are proposals for a bridge crossing Norways largest and longest Fjord, from Oppedal to Lavik. The crossing is 3 700 meters long, and so far there have been several proposals. Building a bridge crossing this fjord is one of the main goals of Norways infrastructure program. It is one of the key holes in getting a ferry free road all the way from Kristiansand to Trondheim through cities like Stavanger, Bergen and Ålesund.
Reinertsen's proposal: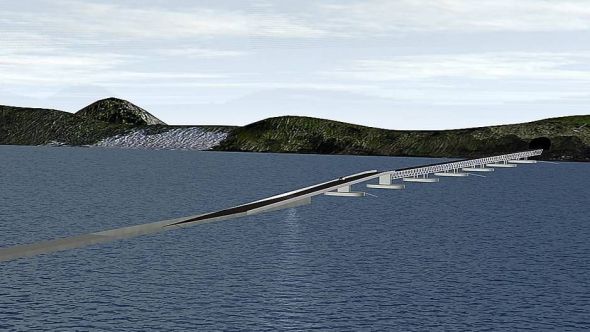 This proposal wants to create an artificial bedding that strengthens the floating bridge and the tunnel.
Aas-Jakobsen's proposal: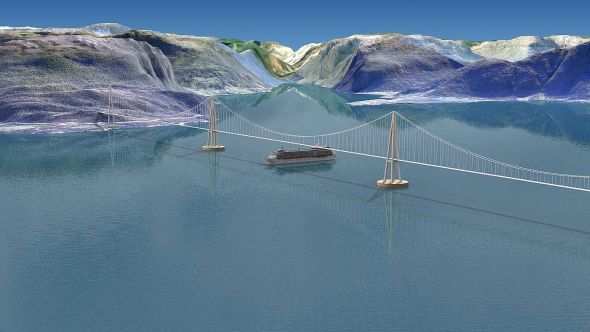 3x1240 meter suspension bridges on top of floating pontoons. The pontoons have each a diameter of 75 meters, and a depths of 175 meters.
LMG Marin's proposal: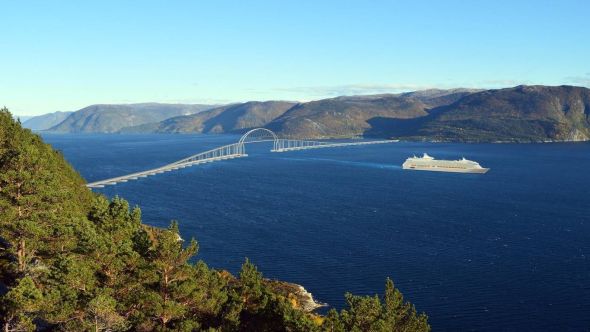 Floating bridge with a viaduct at its center.
Multiconsult's proposal: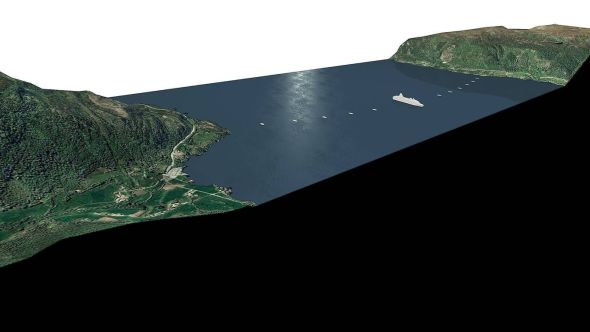 Double tube bridge in two layers held up by pontoon's.
Norconsult's proposal: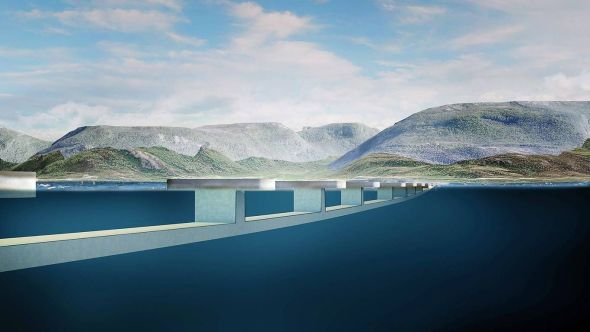 Floatingbridge held up by 300m or 400m diameter pontoon's.
Sweco's proposal: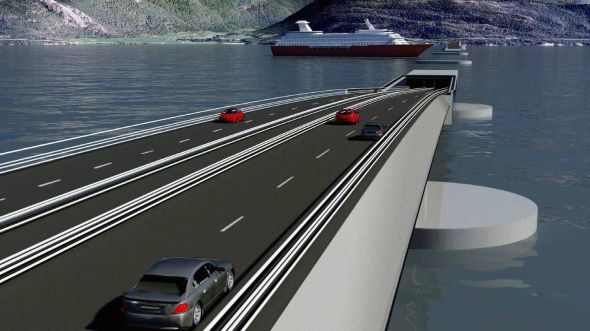 Floating bridge with a tunnel held up by grounded pillars. The tunnel will be 4000 meters long.
The most interesting proposal (engineer not assigned):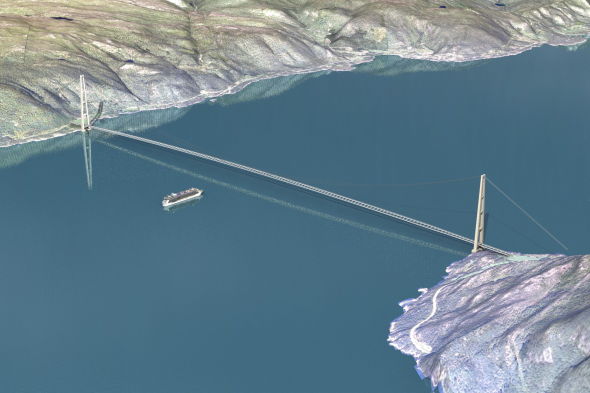 One suspension span at 3 700 meters (nearly twice that of the Akashi-Kaikyo bridge in Japan at 1991 meters). In order to build this, a new type of steel will need to be made. But the norwegian infrastructure authority is in discussion with scientists in Korea who is making this new type of steel.
It will also have 455 meters tall towers, and the diameter of the steel cabels if they were to built by ordinary steel used today would have to be 1.3 meters thick. This new type of steel is supposedly 20-30% stronger. So 1 meter in diameter is a good guess.
The main benefits of building a suspension bridge over the other proposals are cited to be the much lower maintainance cost of suspension bridges.
We probably won't see the start of construction for this bridge before in 4-6 knowing how long these projects normally takes. But something will get built, and it is high on the agenda.
Links:
http://e24.no/naeringsliv/monsterbro-med-nytt-superstaal/20322922
http://e24.no/naeringsliv/disse-gigantbruene-skal-gjoere-fjordene-fergefrie/20306081