"Santa Cruz was born to live forever"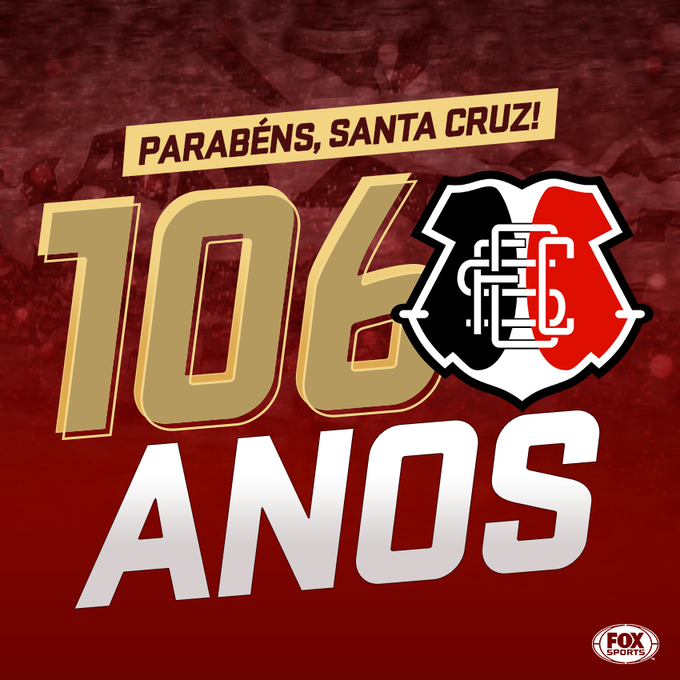 On February 3, 1914, eleven young men aging from 14 to 16 years founded a football society. Because the boys used to play football on the streets by the yard of the Santa Cruz Church, the club was named after that church, which is situated on Santa Cruz Street in Recife.
The first official meeting of the members was at 2 Mangueira St. At this meeting they decided the position of each member, the name of the club "Santa Cruz Foot-Ball Club", and the society's colors.
The original colors were black and white. Some time after, the color pattern was changed because another local team (Sport Club Flamengo) already had those colors. Therefore, the club included the red color by suggestion of Teófilo Batista de Carvalho, also known as Lacraia. Lacraia has participated in all major early events of Santa Cruz's history, except the foundation.
The first ball was bought with the financial support of José Luiz Vieira and cost 8,500 réis.
Many people came to see the first match at Derby plains. The "team of boys" as Santa Cruz was called at the time beat Rio Negro (Black River) by 7–0. Rio Negro demanded revenge in another match. Curiously, the terms of the revenge stated that SÃ*lvio Machado (he scored five goals in the first match) could not play. Despite that, Santa Cruz accepted the challenge. Carlindo, who substituted SÃ*lvio Machado, scored six goals and Santa Cruz won again by 9–0. A subsequent victory over the Western Telegraph Company team, very famous at the time, made the popularity of Santa Cruz increase even more.
The club was almost closed in its very first year. Some members proposed to use the club funds to buy a sugarcane juice extractor. Alexandre Carvalho violently disapproved of such an offensive proposal and saved the club. "Santa Cruz was born to live forever", he would have said.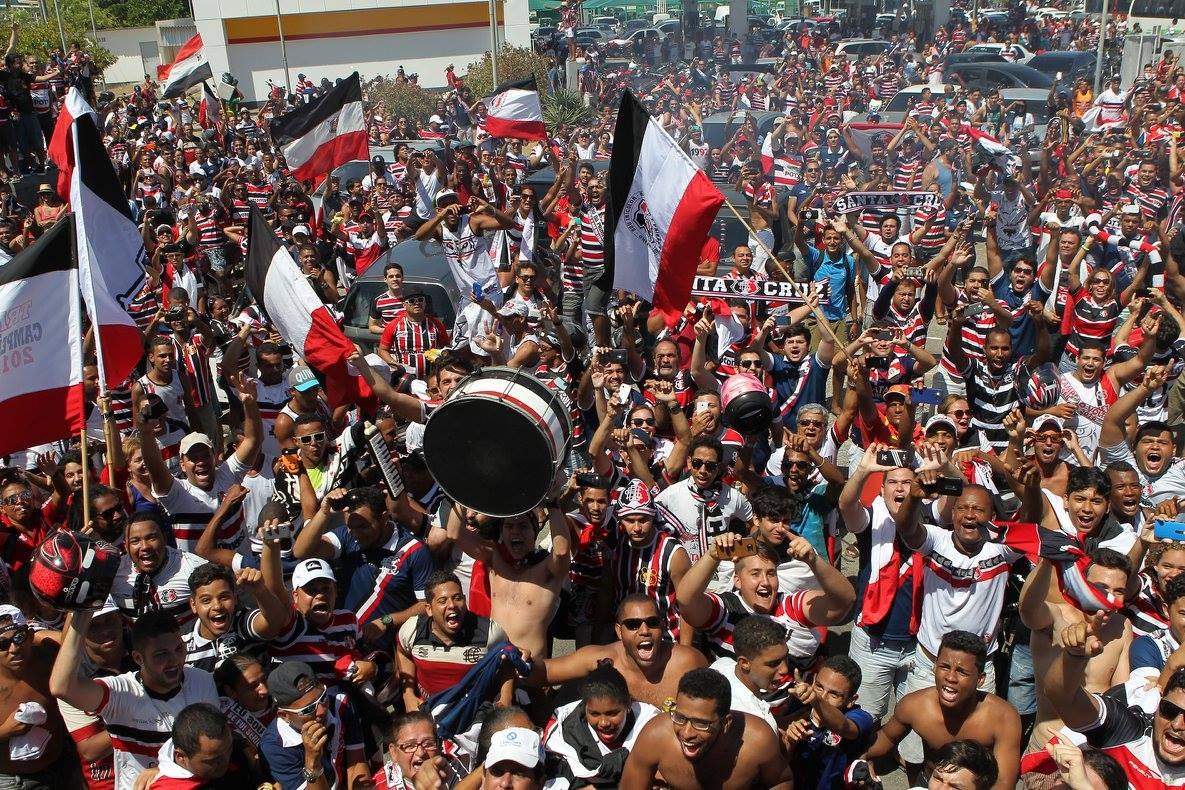 In early 20th century Recife, football was regarded as an elite sport. It was played mostly by upper-class boys and by the workers of English companies that operated in Recife. At that time racism was common and Afro-Brazilians were not allowed to play football. Santa Cruz, however, was the first team in Pernambuco to accept them. Lacraia, was the first one. This fact contributed to the popularity of the team, as Afro-Brazilians are numerous in Brazilian population.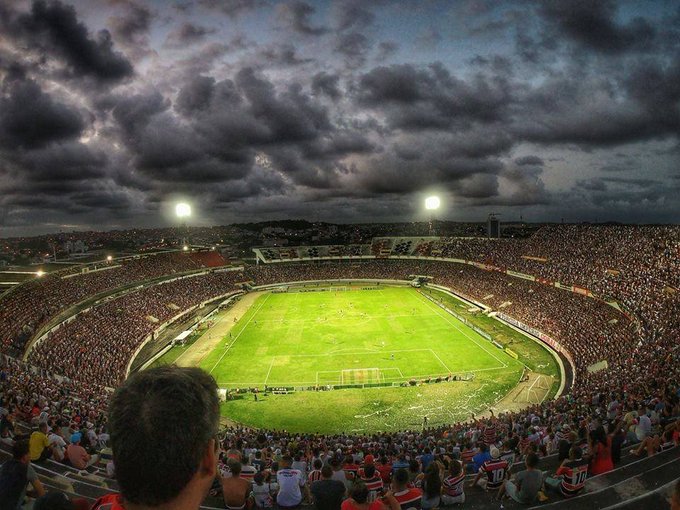 Text on wikipedia
https://en.wikipedia.org/wiki/Santa_Cruz_Futebol_Clube