I visited Moscow in April and I loved it. Does anybody have pictures of the new, old-styled kitschy buildings that Moscow likes to build? I love them!! It was like Art nouveau. I didn't take any pictures of them
but I wish I did. Thanks!
Edit
I just thought about looking on flickr...and I found this building.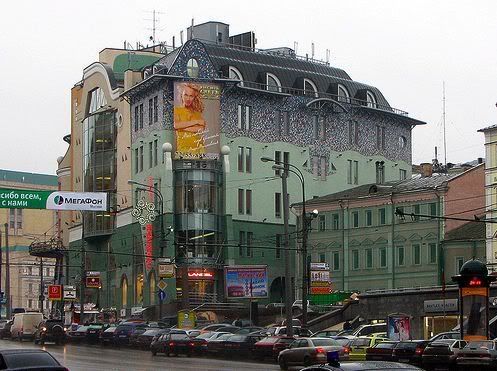 I saw that near the Bolshoi and thought it was really cool.