Discussion Starter
•
#1
•
Oberhausen tram in Germany
One of the smartest things ever constructed. But here in a village? Or is Oberhausen a town? I dont know. Have been there, but havent really seen much. Well, this is a tram and bus station. Its going on a huge bridge over the town.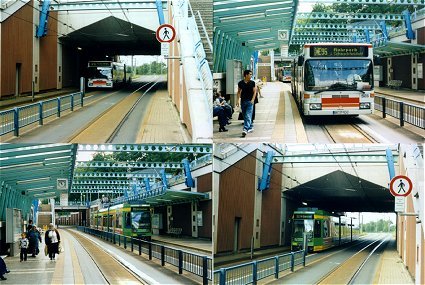 Some of the parts is a bit underground, but totally seperated from the other traffic. Pretty cool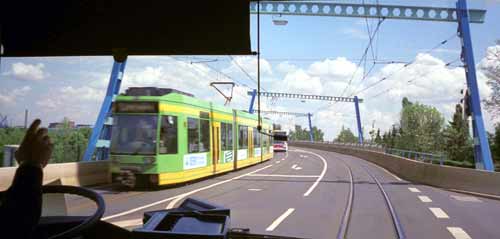 Here a small picture, showing from inside of the bus towards a tram on the bridge. Here the bus can go towards the town or strait forward.
The blue bridge is where the tram and bus share tracks.
Does someone have some more of this interesting place? Is Oberhausen a city, town or a village? And how manye people lives there? It seemed to me its connected with other small villages or cities.
But for the final comment. This tram system, is a system that other small places, should learn from.
Regards,
Michal