Discussion Starter
·
#1
·
I know these don't hold a candle to LSyd's recent photos of Richmond, but I thought I'd share them anyways. The bulk of the photos focus on the Capitol Square area of Downtown Richmond. The State Capitol recently underwent a very thorough and expensive restoration project. There's also some photos from other parts of Downtown like City Center and along Main Street. Hopefully you enjoy them!
These first few are from a few days ago.
Looking west towards the James River from the Canal Walk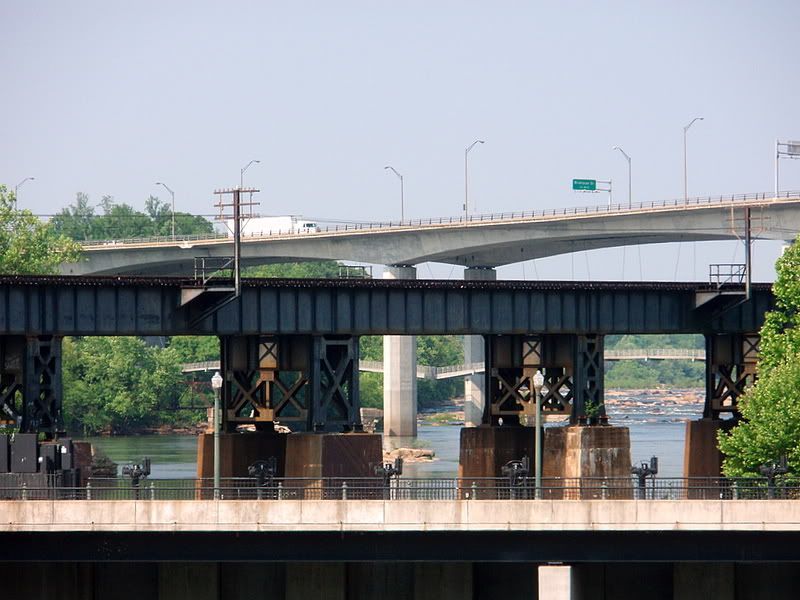 The Haxall Canal portion of the Canal Walk
Fencing up for MeadWestvaco's new Headquarters along the Riverfront
Groundbreaking Ceremony
Quickly, Meadwestvaco's new HQ will look like this when finished:
Sorry. Back to photos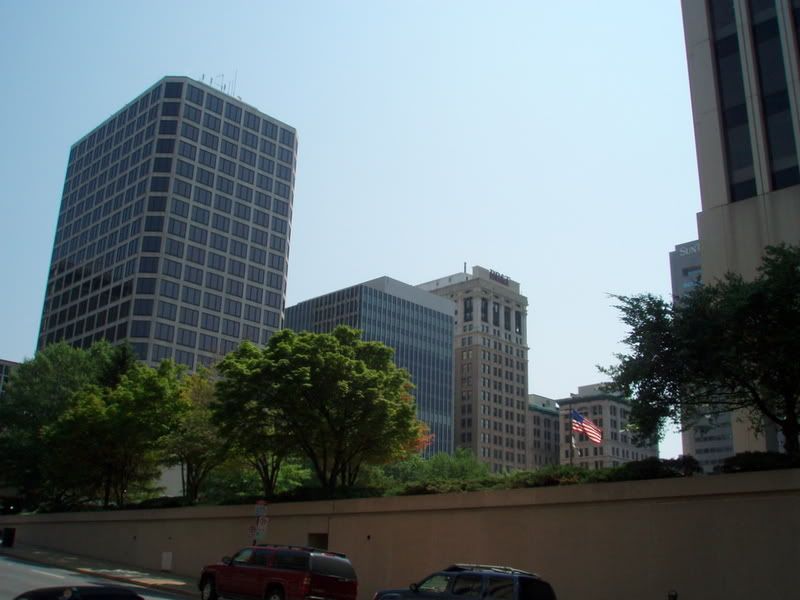 Rockett's Landing is progressing nicely... $500 million riverfront project
A State Office Building... The Madison I think.
The rest will be numbered...
1. Sorry for the slight blurriness in this and the next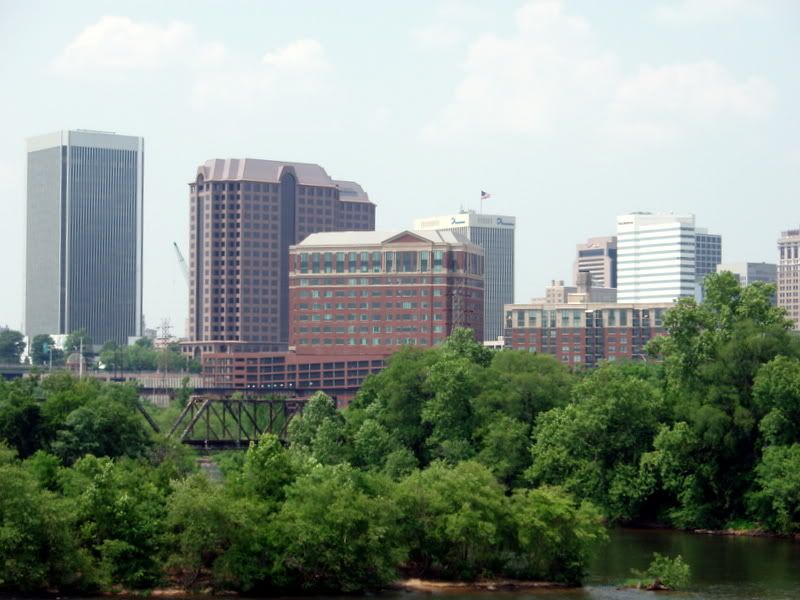 2.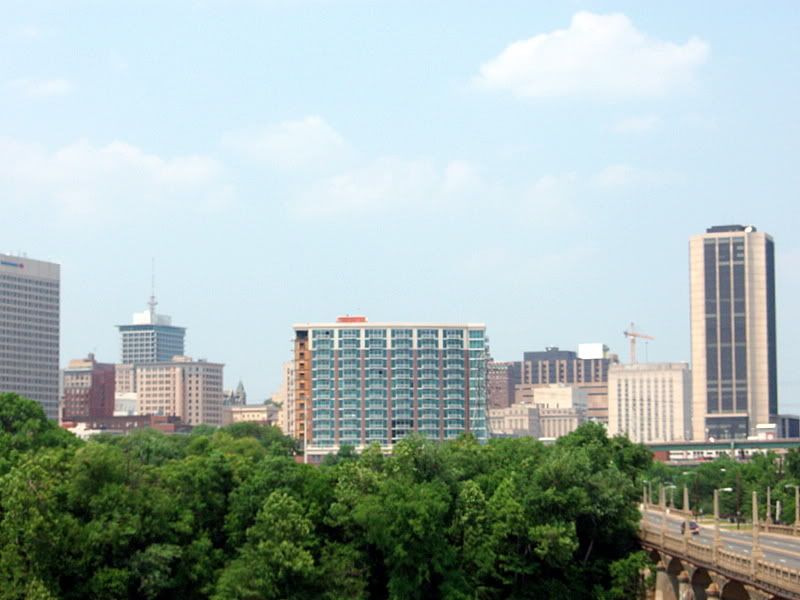 Okay, the rest are from today
3. Main Street Centre
4. Nice day = lots of people on Main Street!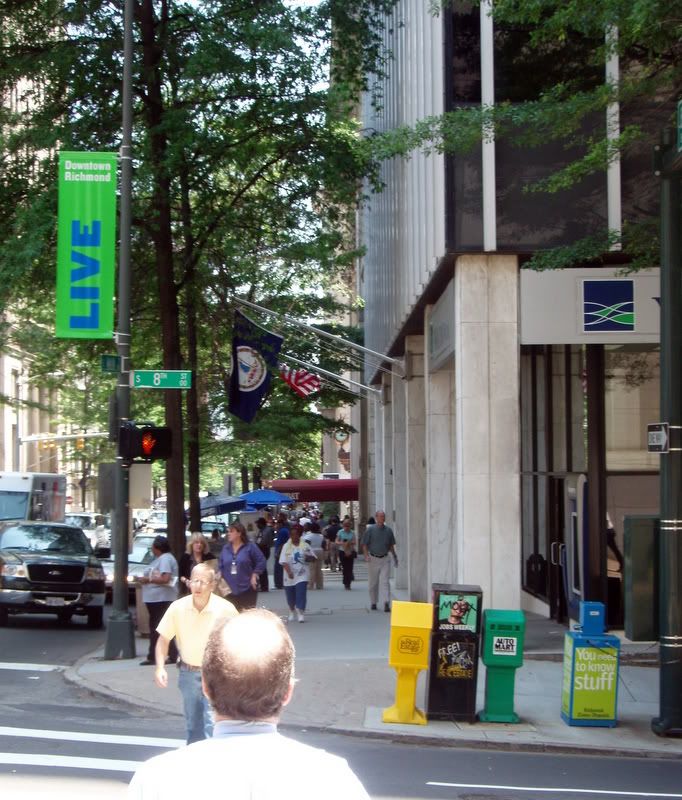 4a.
5. Main Street urban canyon
6. Capital Ale's expansion is coming along nicely. Hopefully not too much longer... They already offer 50 beers on tap and are adding a beer garden and cabaret.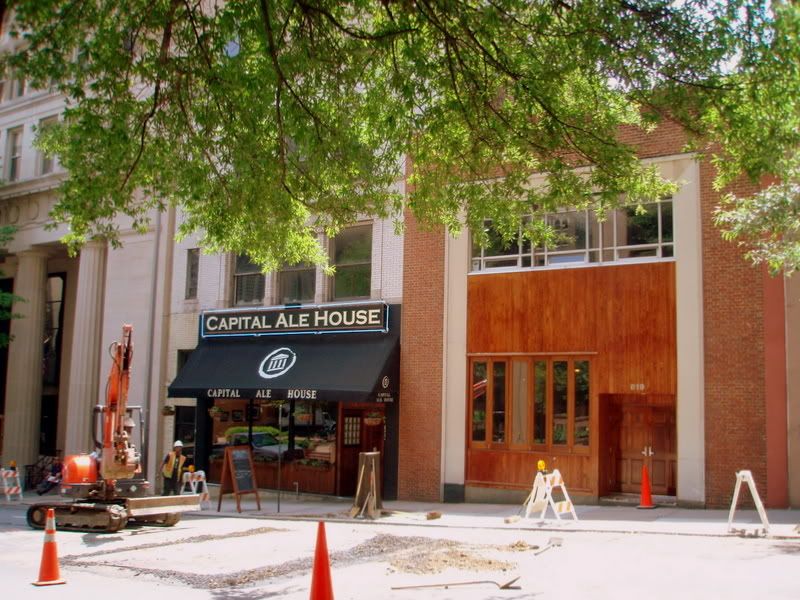 7. Soon to be the 20-22 story Centennial Tower Project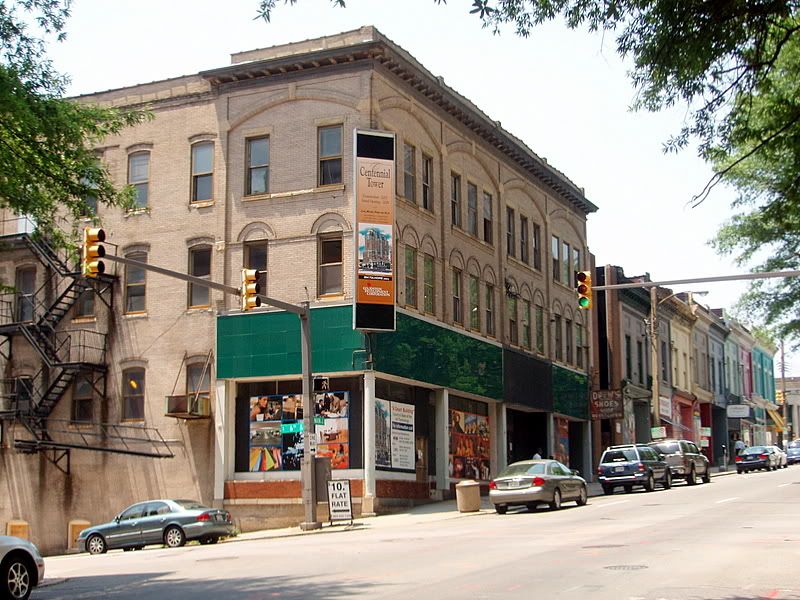 8. Richmond Times-Dispatch Bldg
9. Looking west on Grace Street from near Capitol Square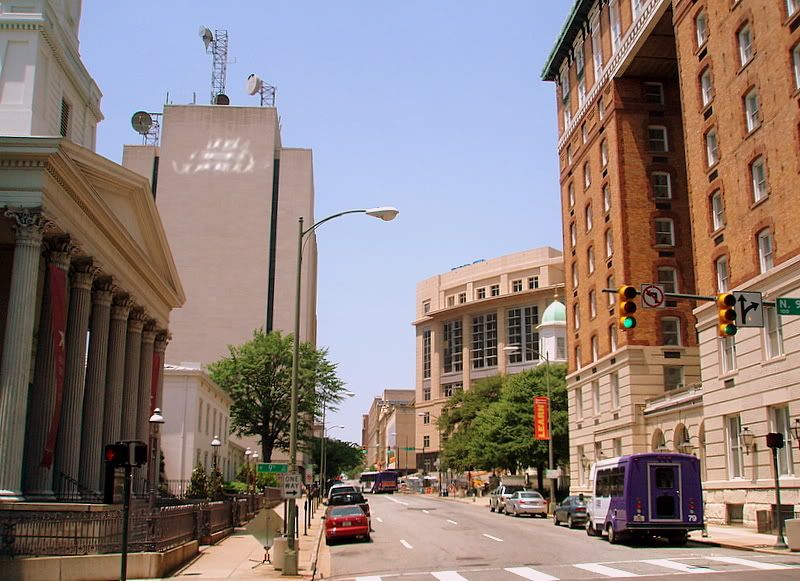 10. Suntrust tower through the trees
11. Around Capitol Square
The following are views of and from Capitol Square...
12.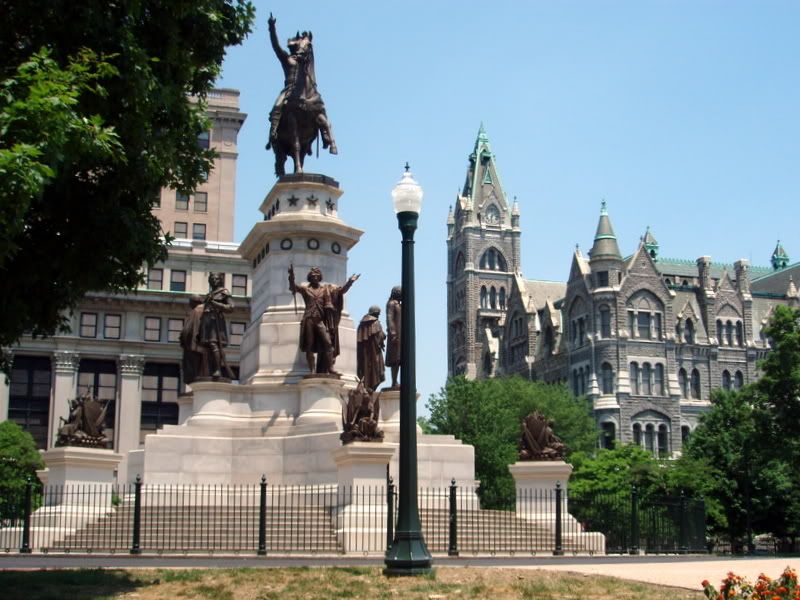 13.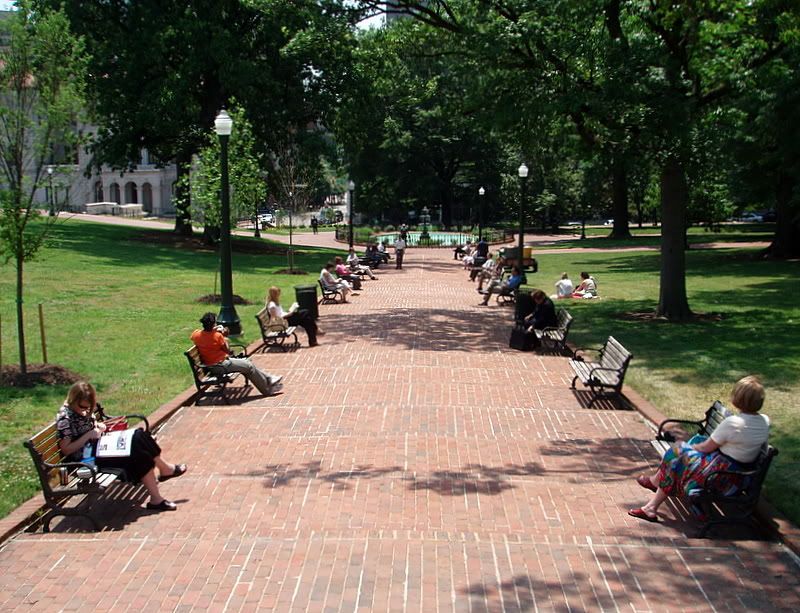 14.
15.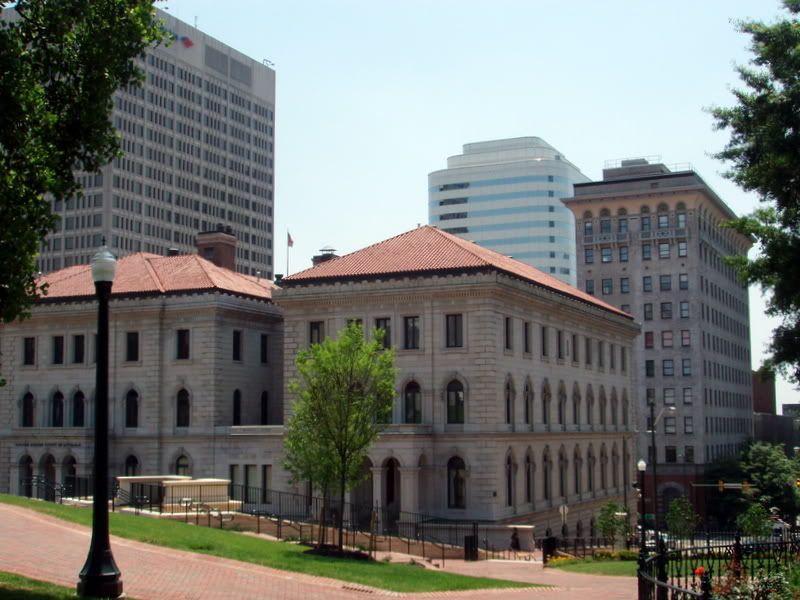 16. The State Capitol
17.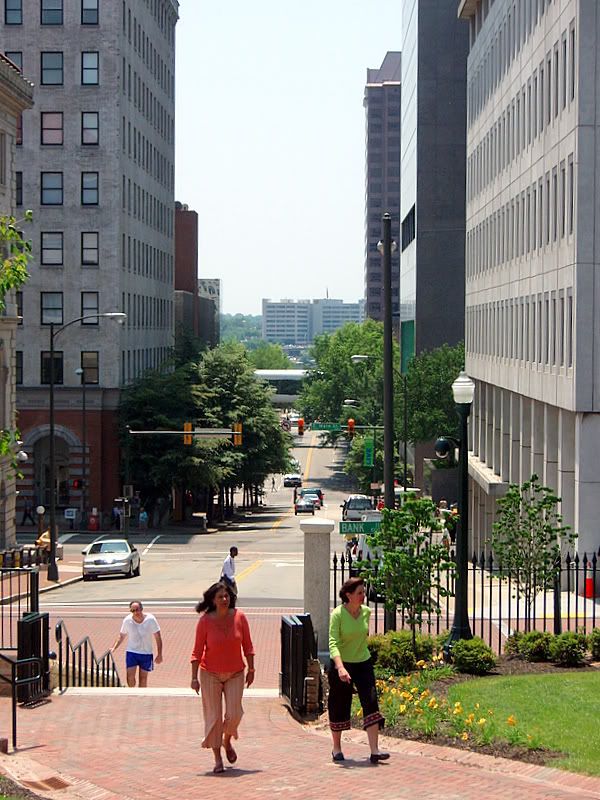 18.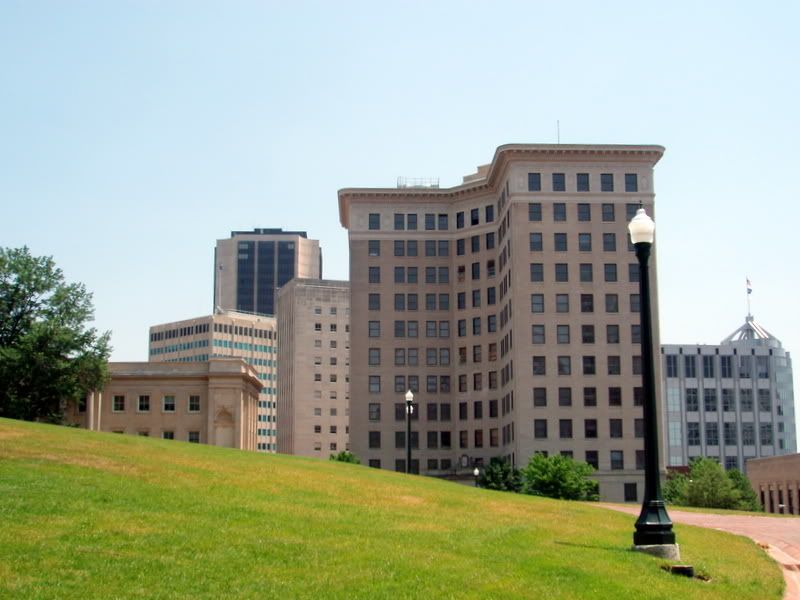 19.
20.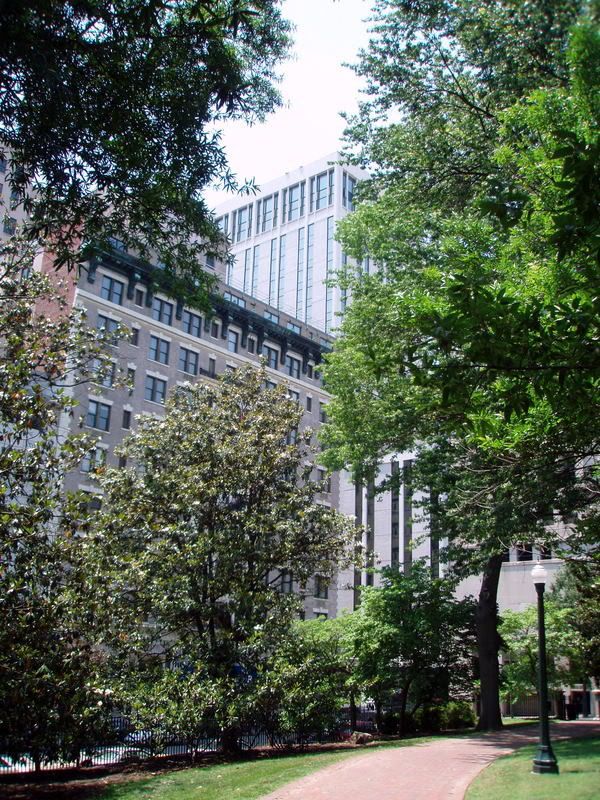 21.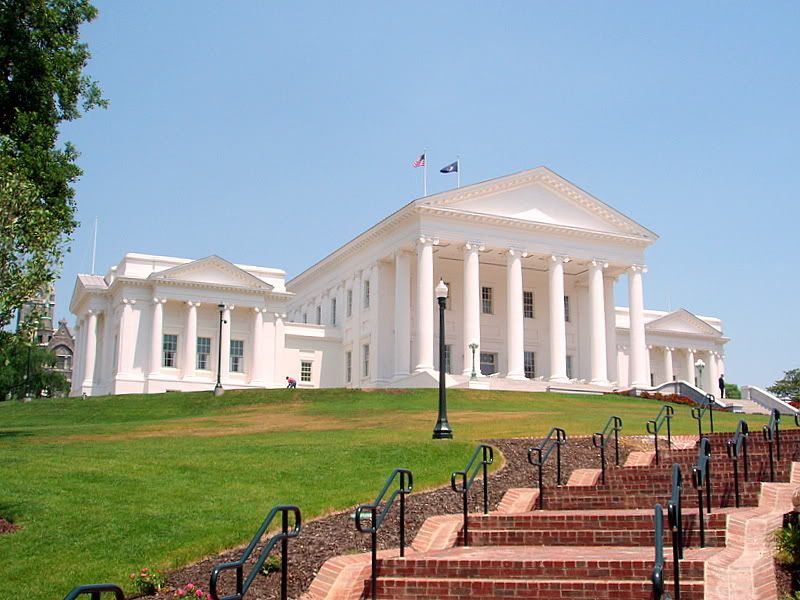 22. Entrance to the new underground visitor center for the Capitol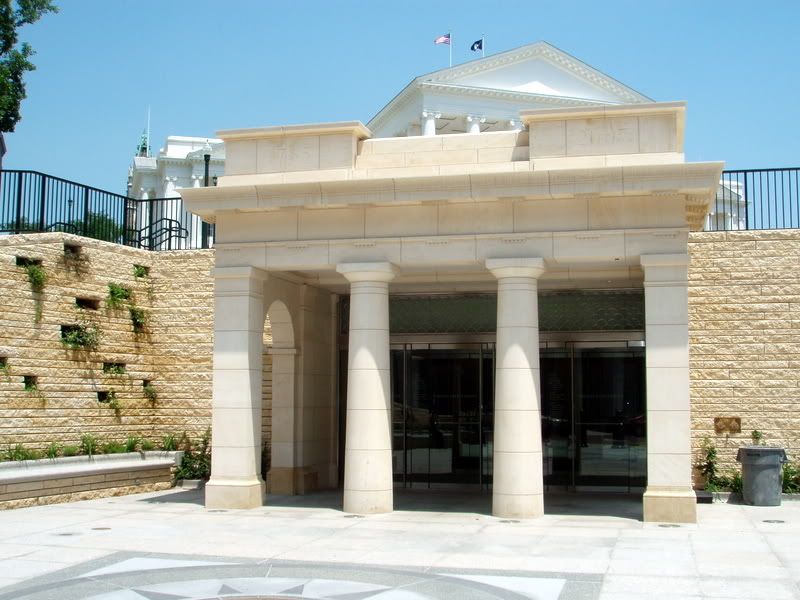 23. Seal of the Commonwealth

24. Suntrust Tower
25. Suntrust with Riverfront Plaza in the background
26. Inside Capitol's visitor center
Inside the renovated Capitol... beautiful
27. Houdon's priceless sculpture of George Washington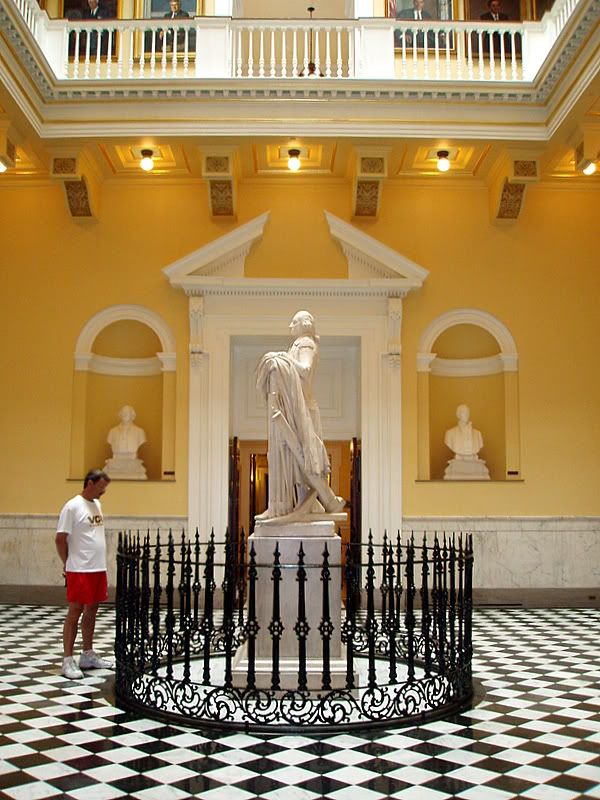 28.
29.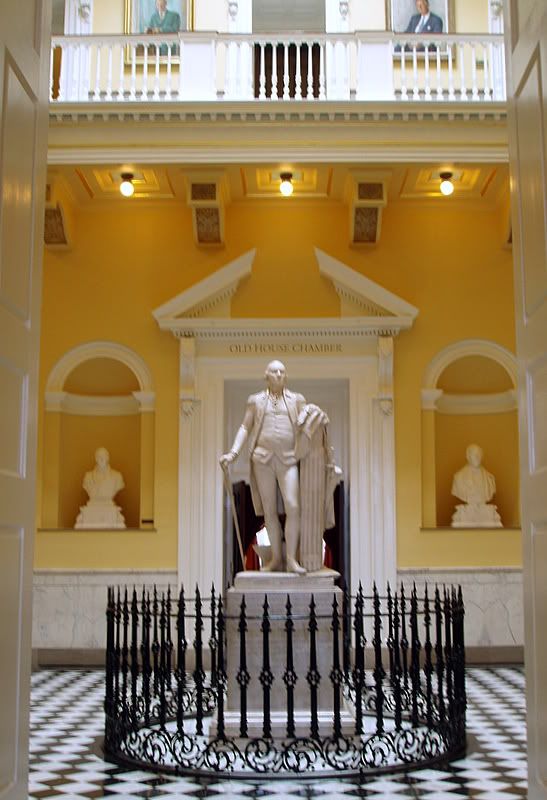 30.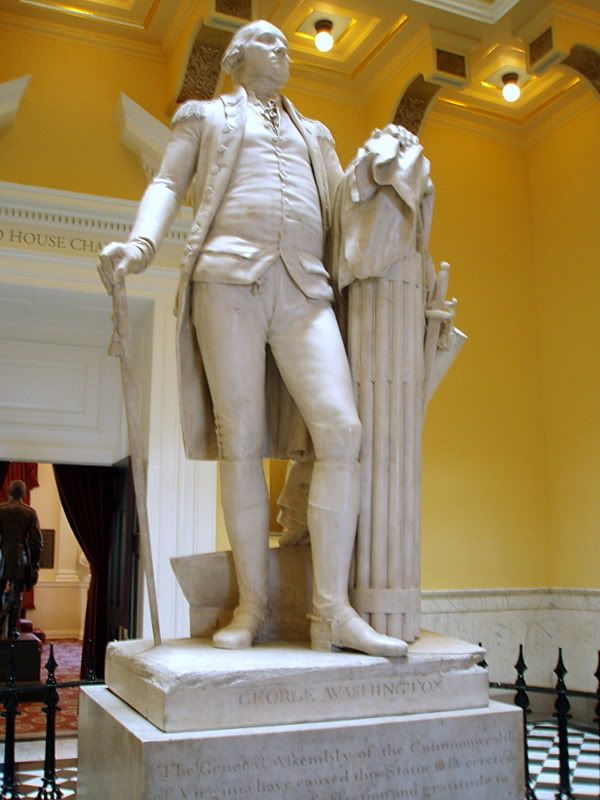 31.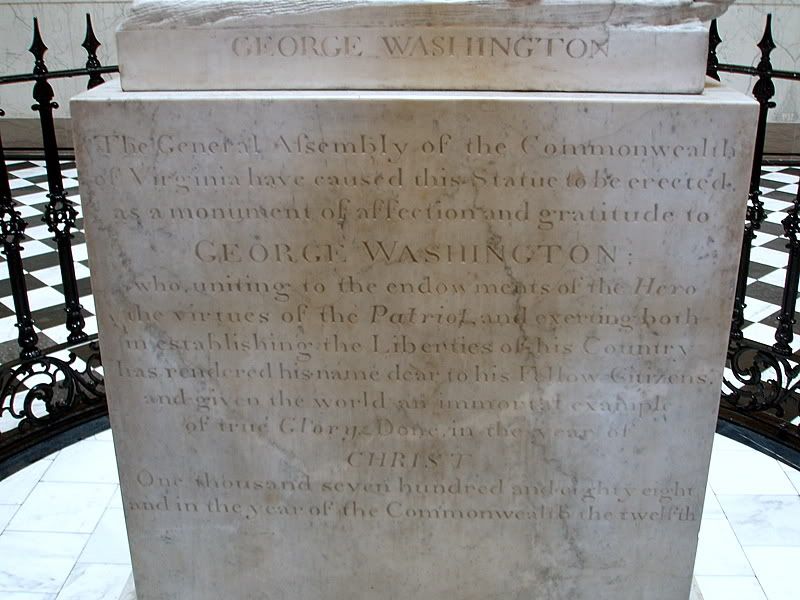 32. It was difficult to get the entire rotunda in one picture...sorry it cuts off
33. Sceptor of the General Assembly
34. George Mason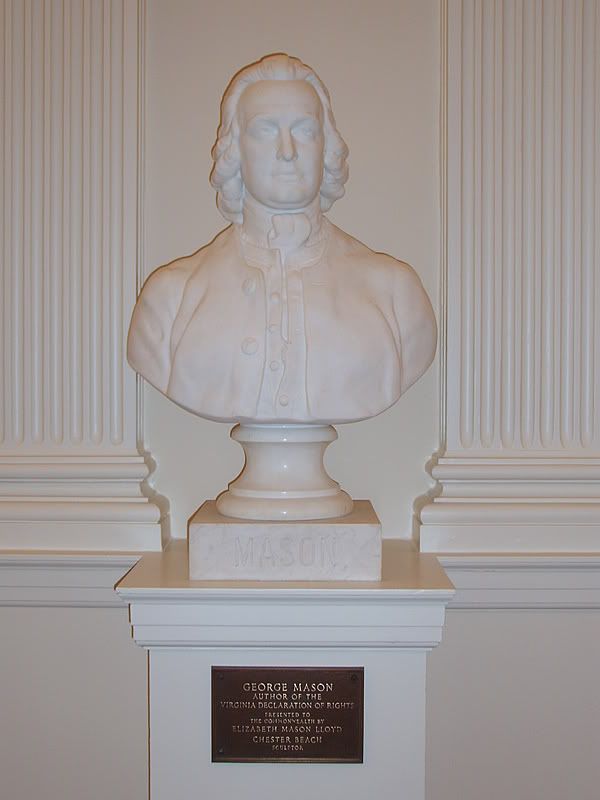 35. Sam Houston, born in Rockbridge County, VA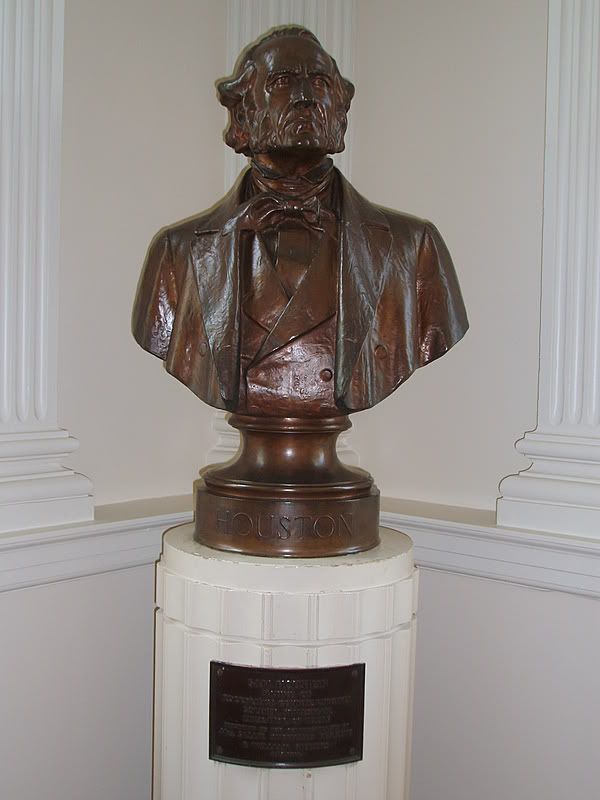 36.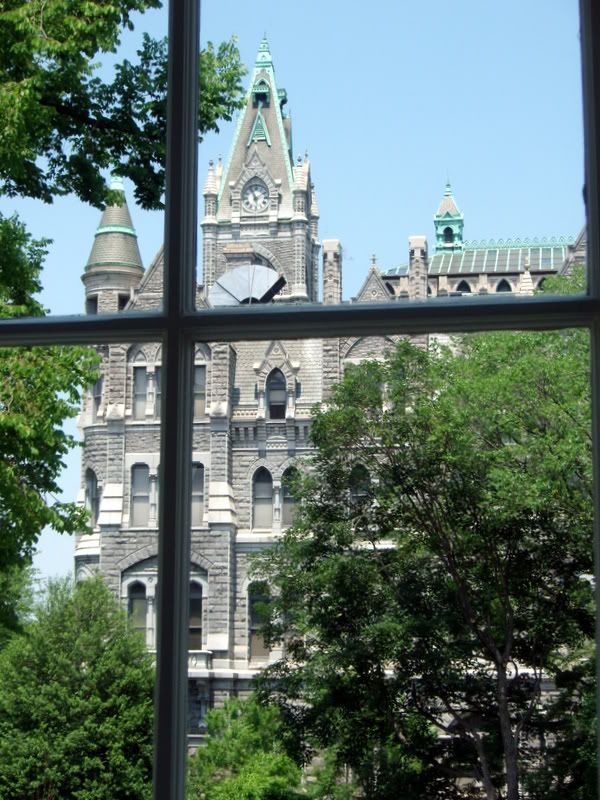 37. Peaking inside the House Chambers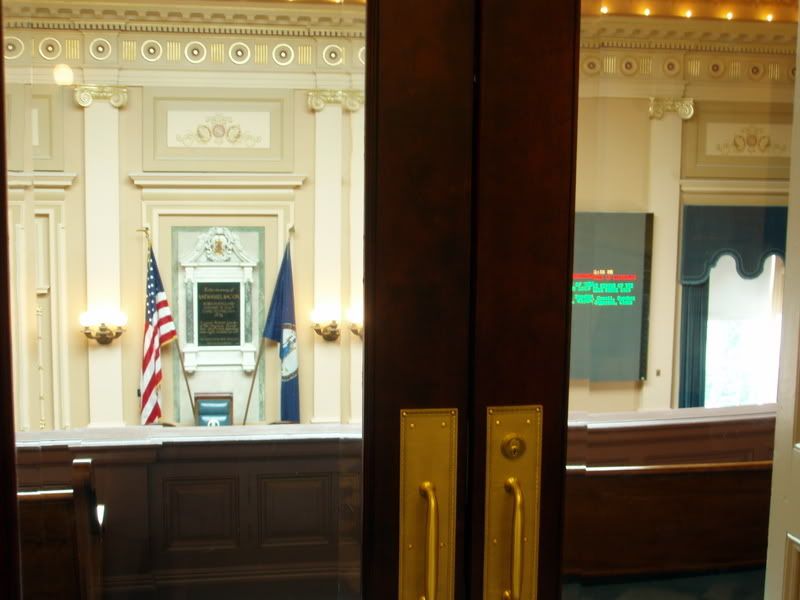 38.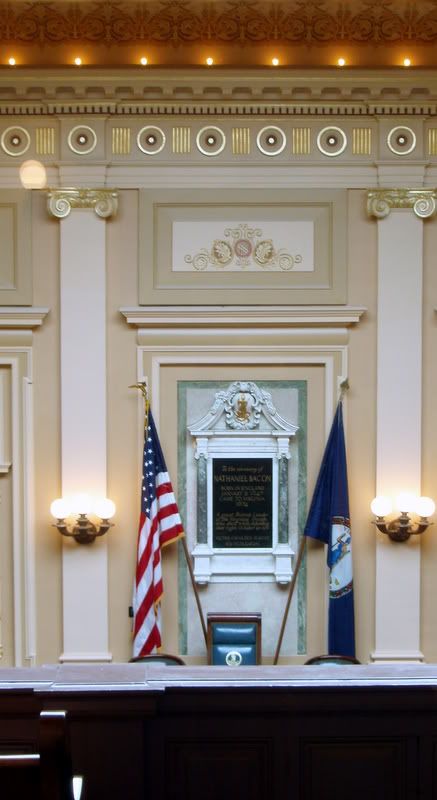 39.
40.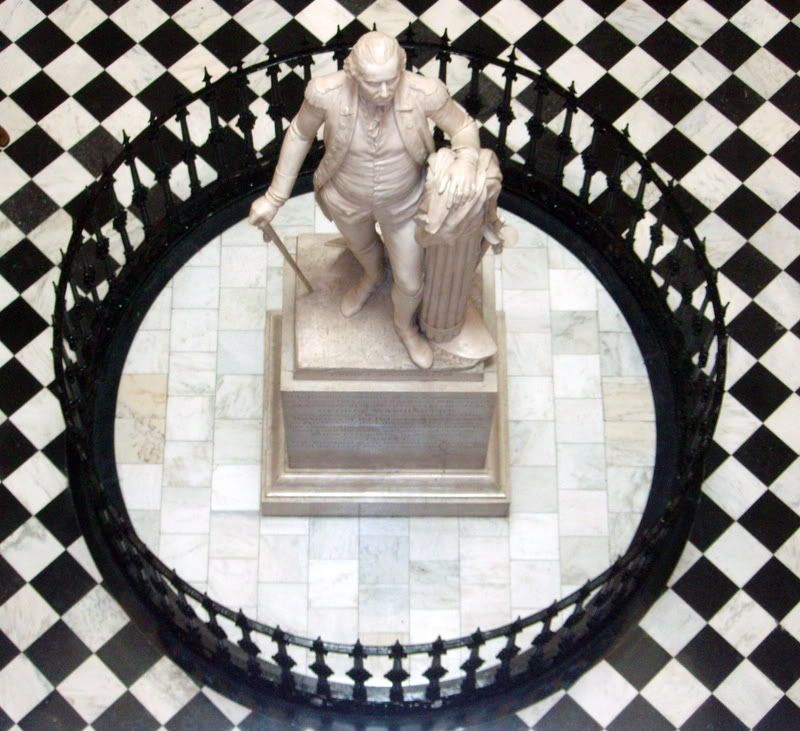 41. Beautiful...
42.
43.
44.
45. Stairs!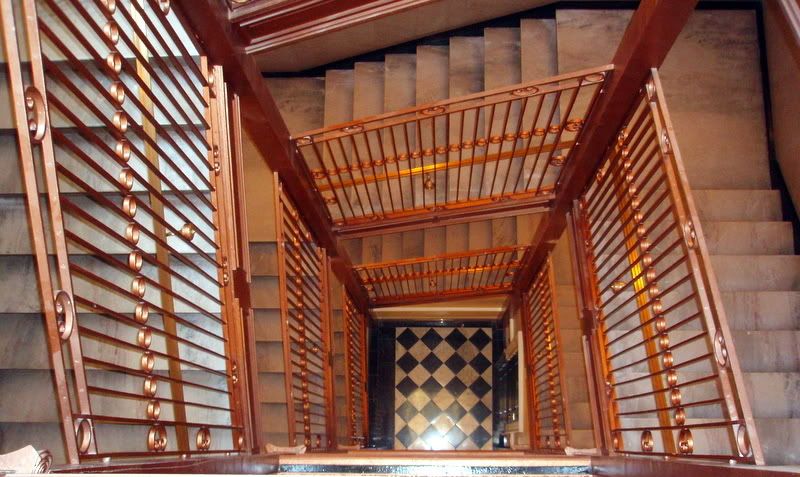 46.
47.
48. The ORIGINAL plaster model of the Capitol, made in 1785!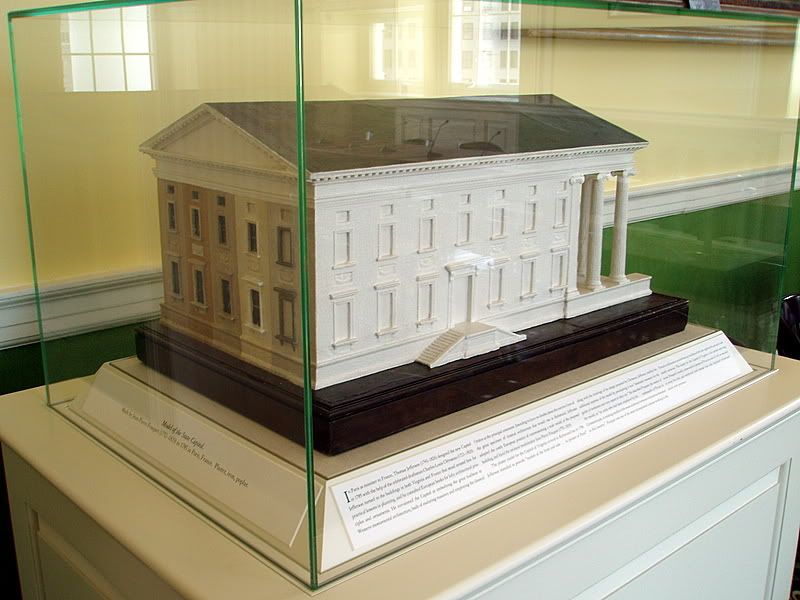 49.
50.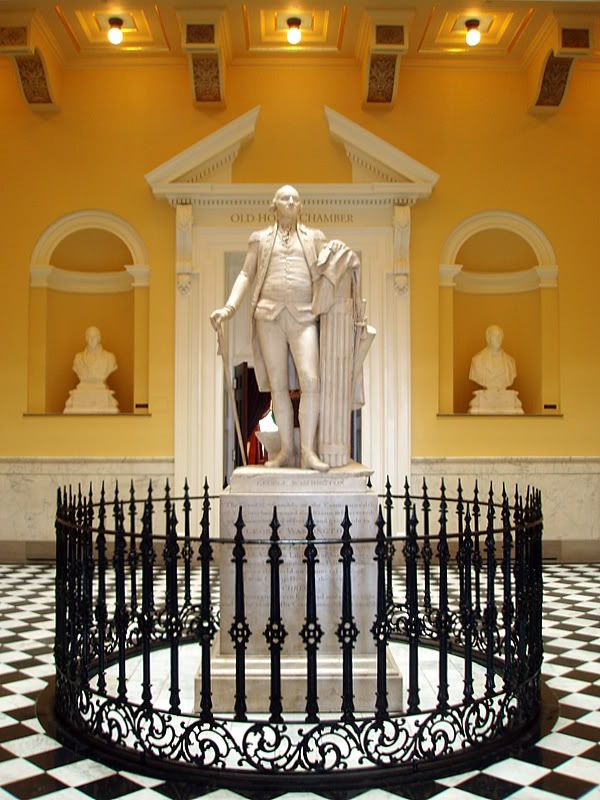 51. Robert E. Lee
52.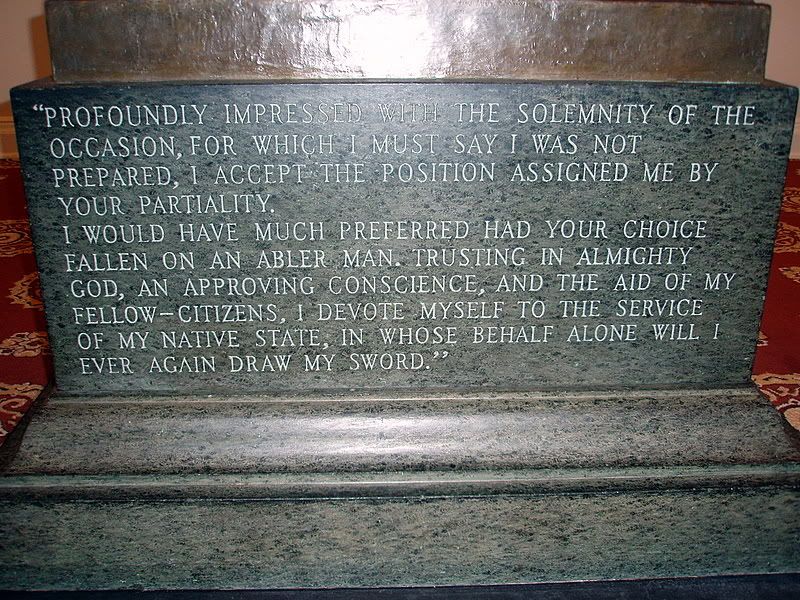 53. Inside the visitor's center... note Jefferson's quote wrapping around the wall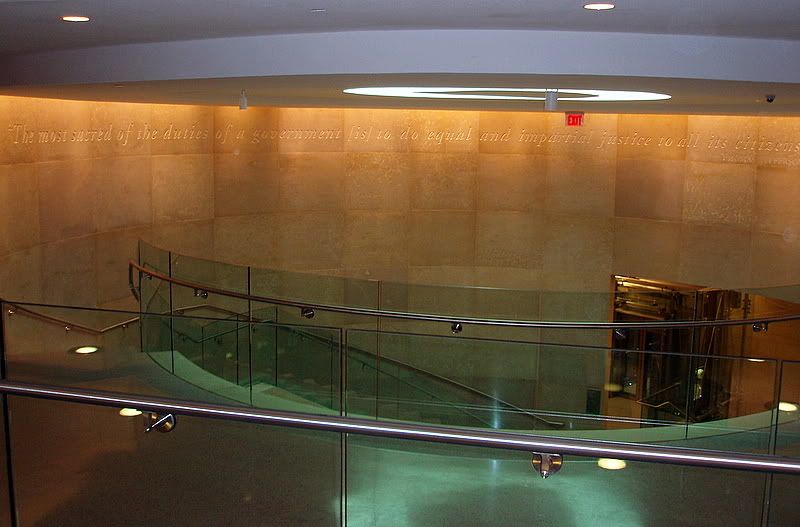 Back outside, photos from and of Capitol Square again
54.
55.
56.
57.
58.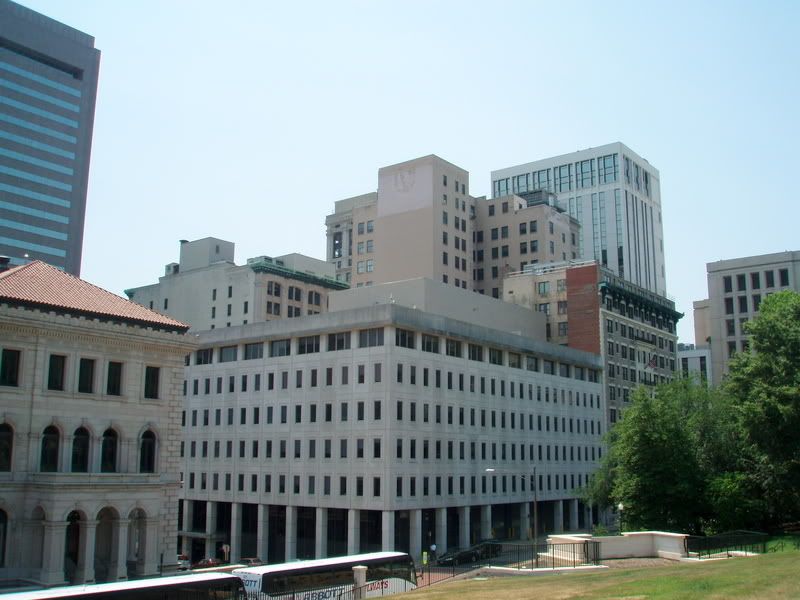 59.
60.
61. Existing Federal Courthouse
62. Seal of the Commonwealth in front of the Capitol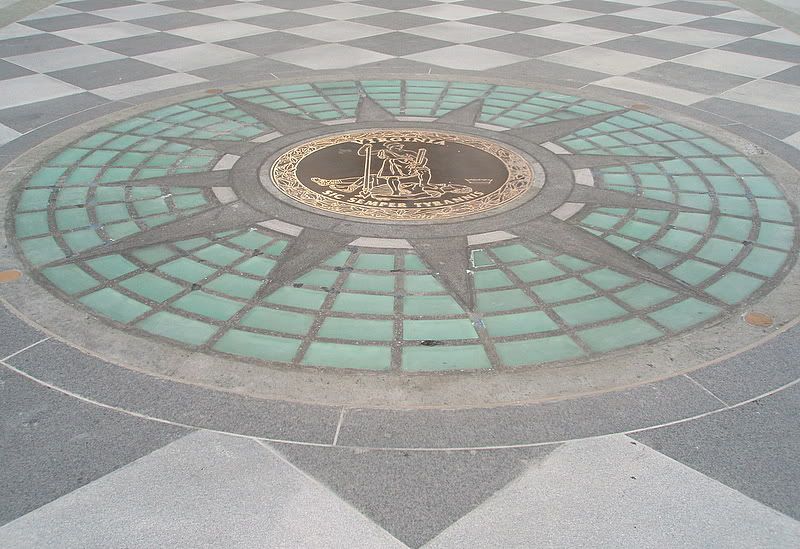 63. Washington Building
64. Bank of America, Capitol Place, James Center, etc..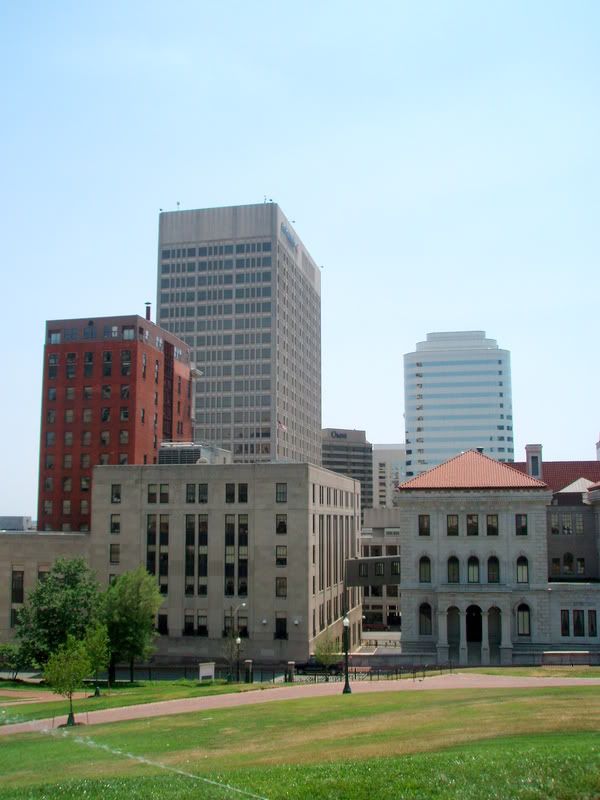 65. Finance Building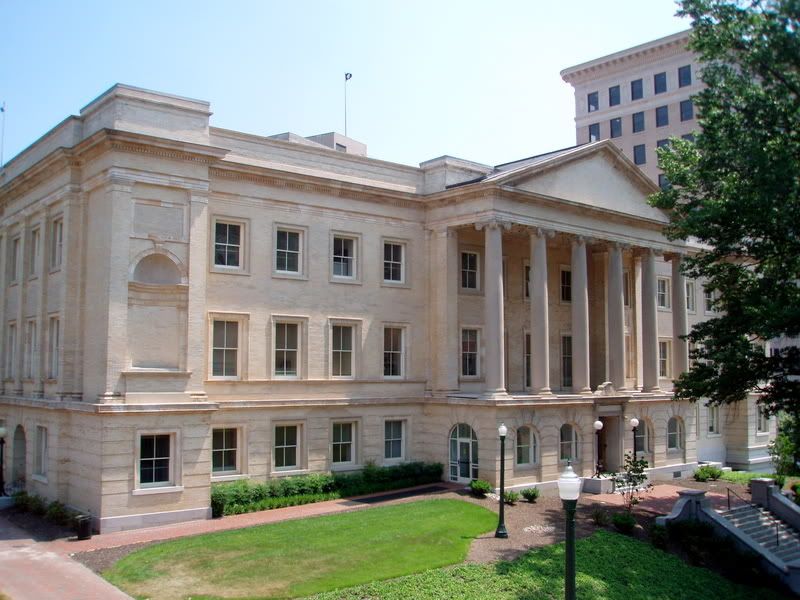 66.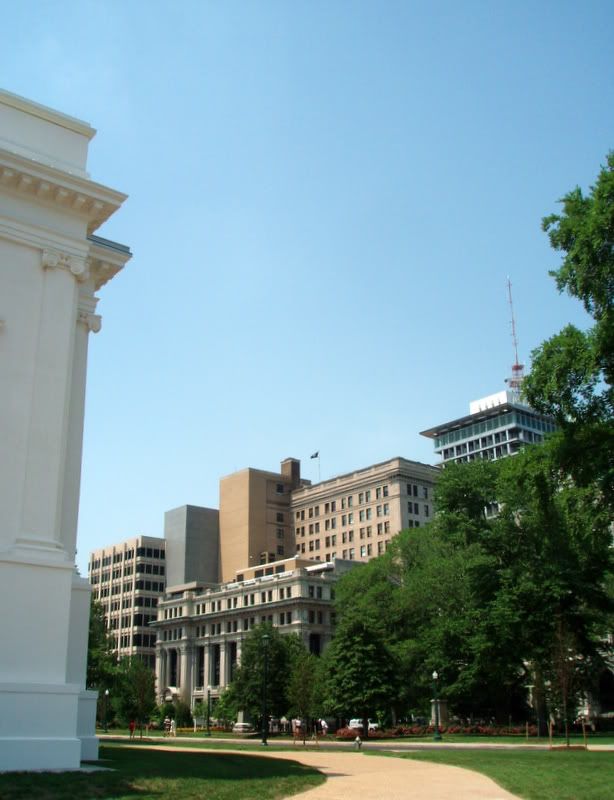 67. Old State Library, currently State Supreme Court Building I believe.
68. Governor's Mansion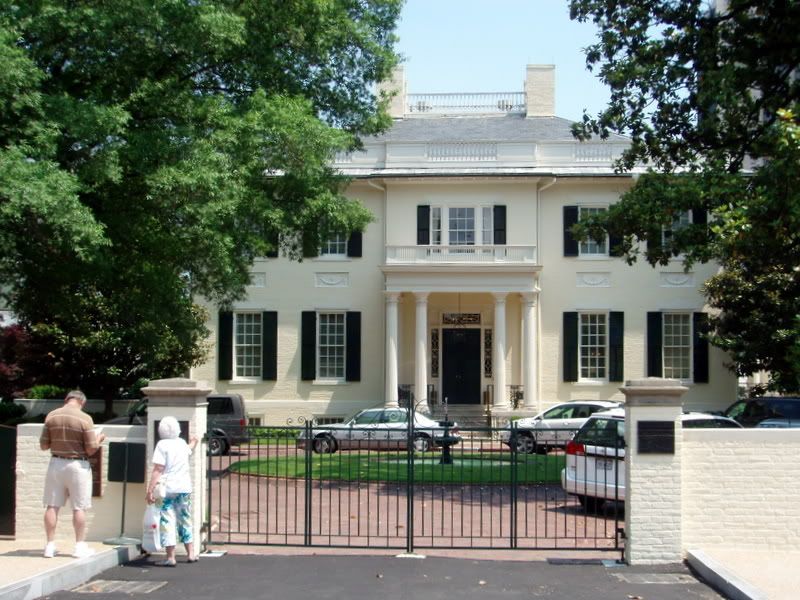 69.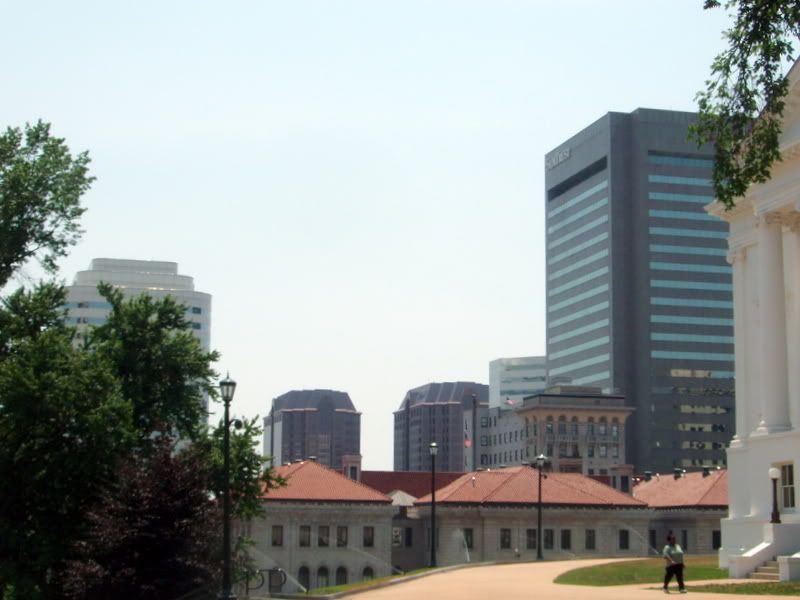 70.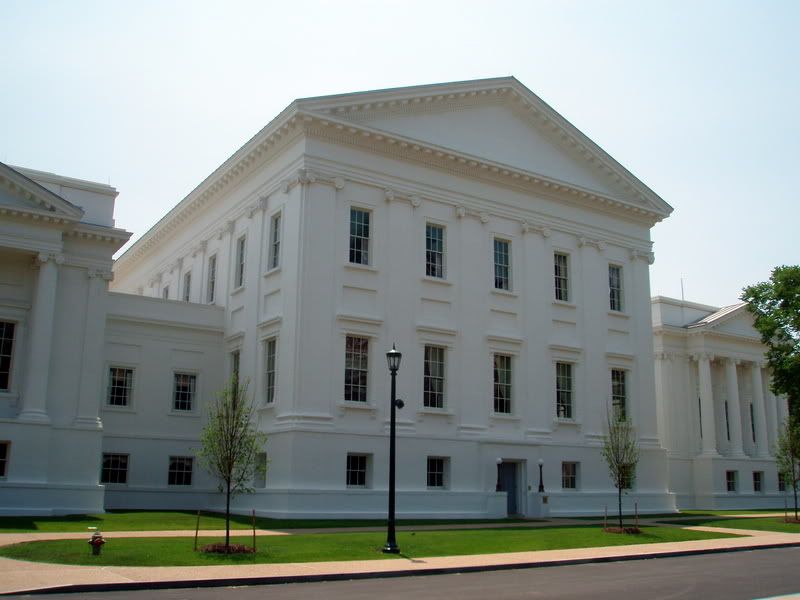 71.
72. Washington Monument
73.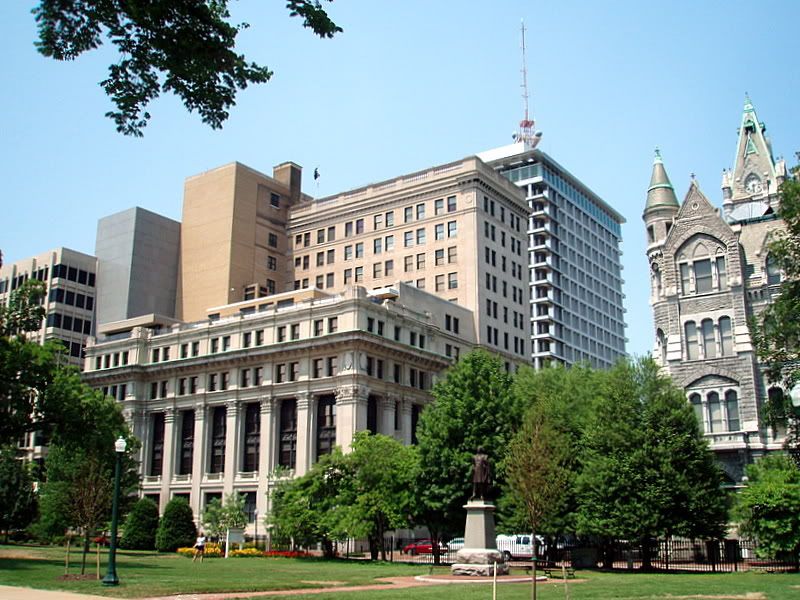 74.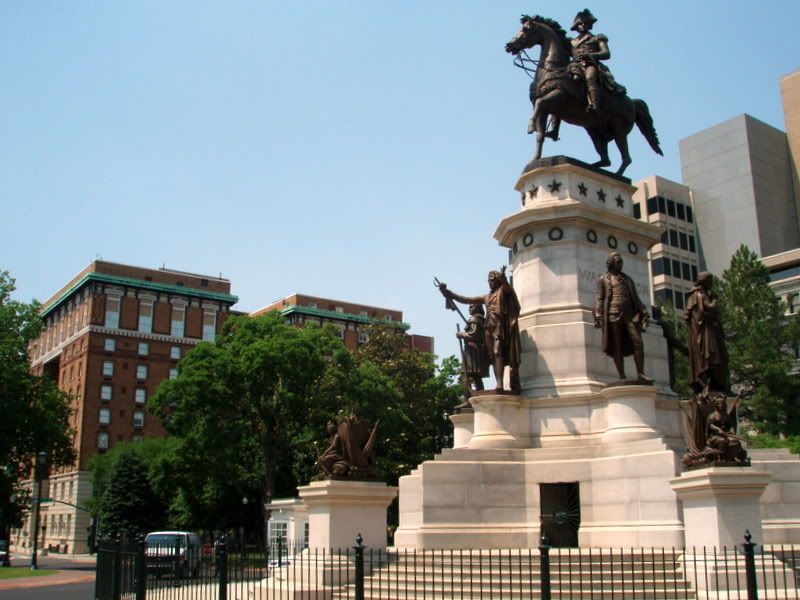 75.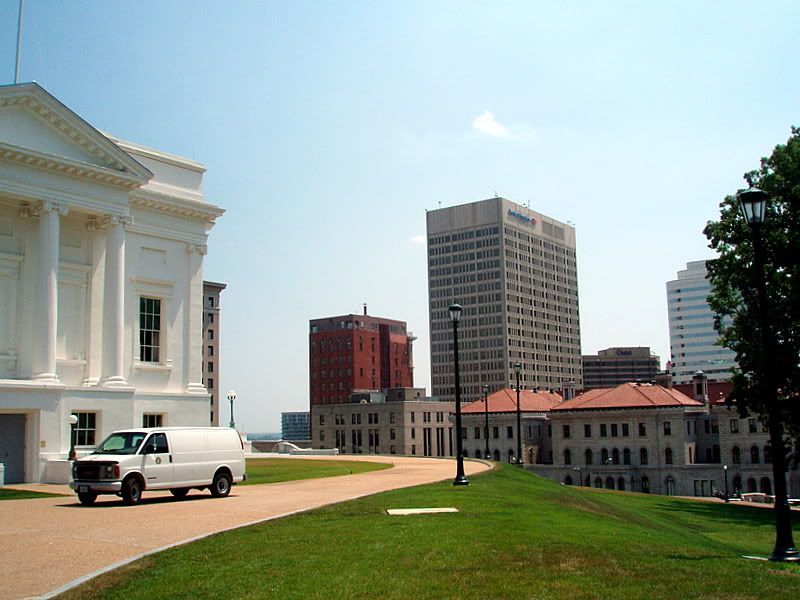 76.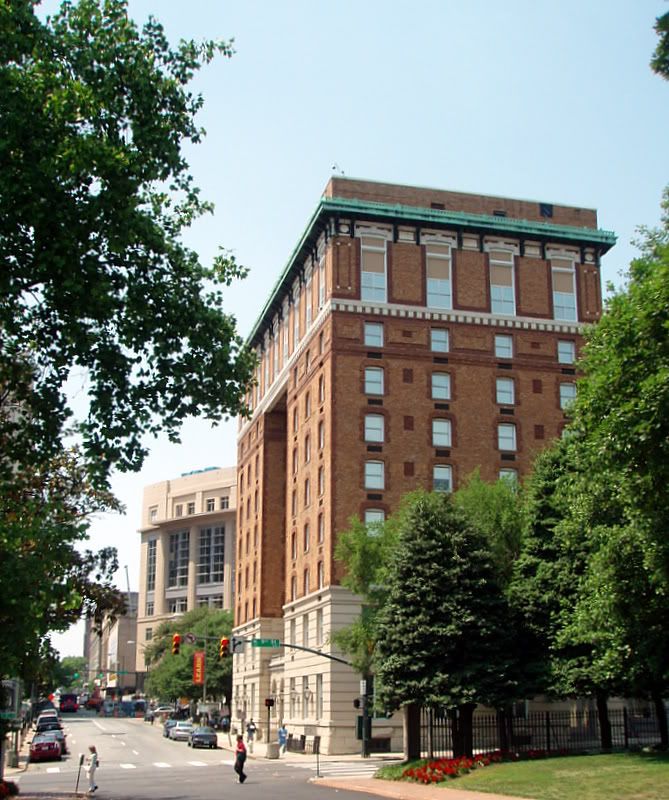 77.
78. West along Grace again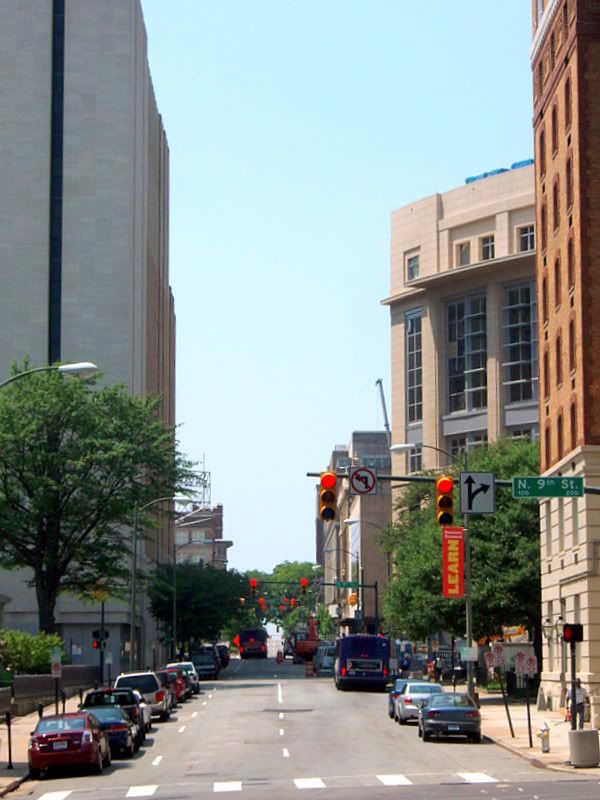 79.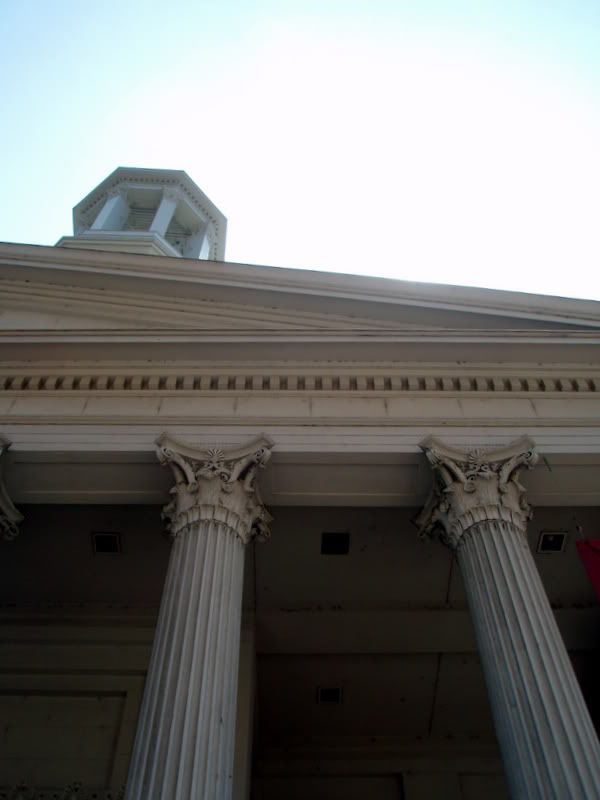 80. New Federal Courthouse looks great!
81. Bye bye Murphy
82. Nice line of towers down 7th towards the rivah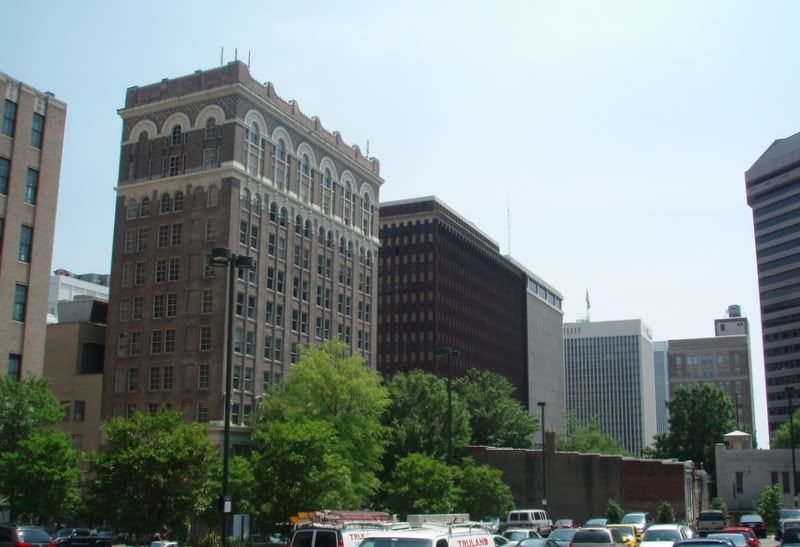 83. Hole in the side of Miller and Rhoads- they were dumping demo'ed material out of this hole. Lots of work going on inside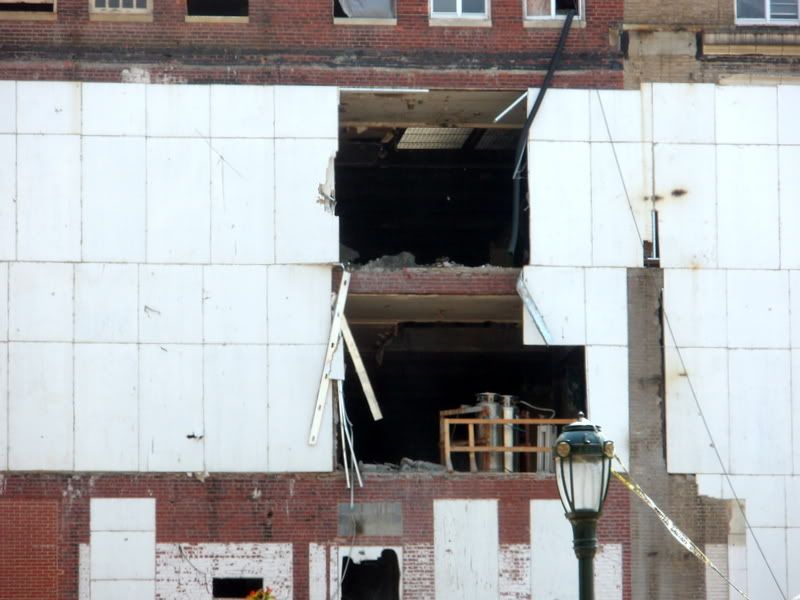 84. Federal Courthouse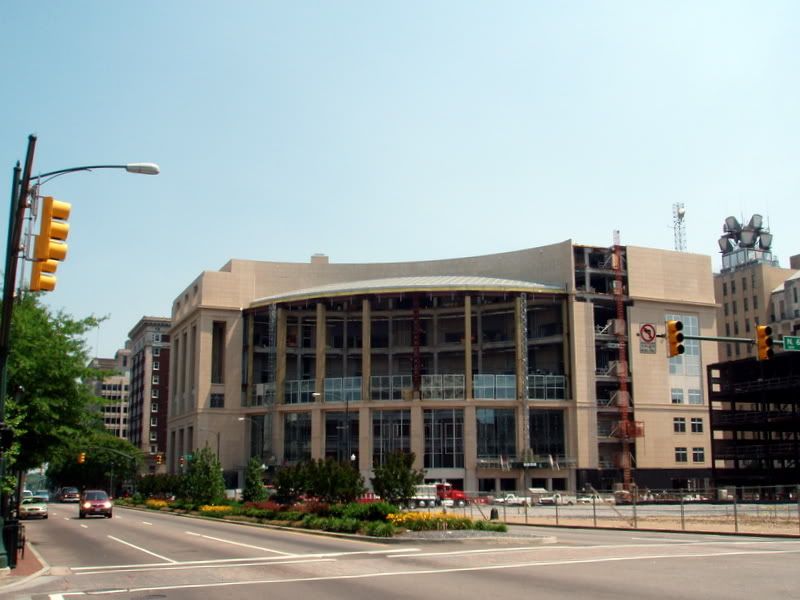 85. 6th Street Marketplace food court down the street... it'll be closing soon as the city hopes to re-tenant
86. Miller and Rhoads Conversion
87.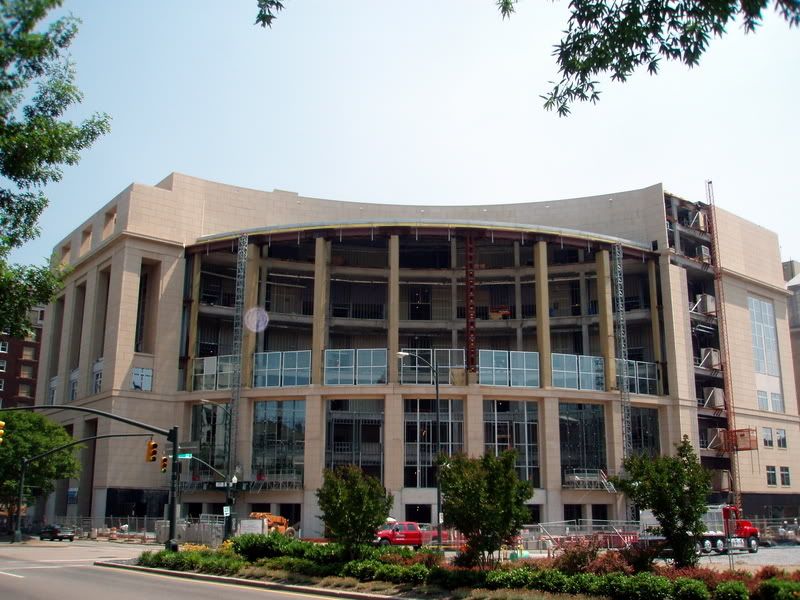 88. Library of Virginia and City Hall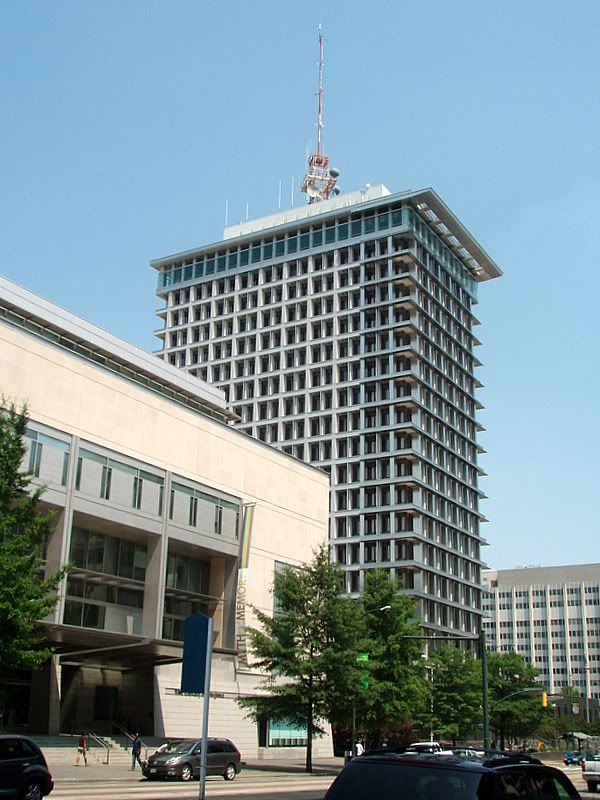 89. Anyone know what this is? I saw it on St. Peter's which is next to the Murphy? Does it have to do with the Murphy's upcoming demolition?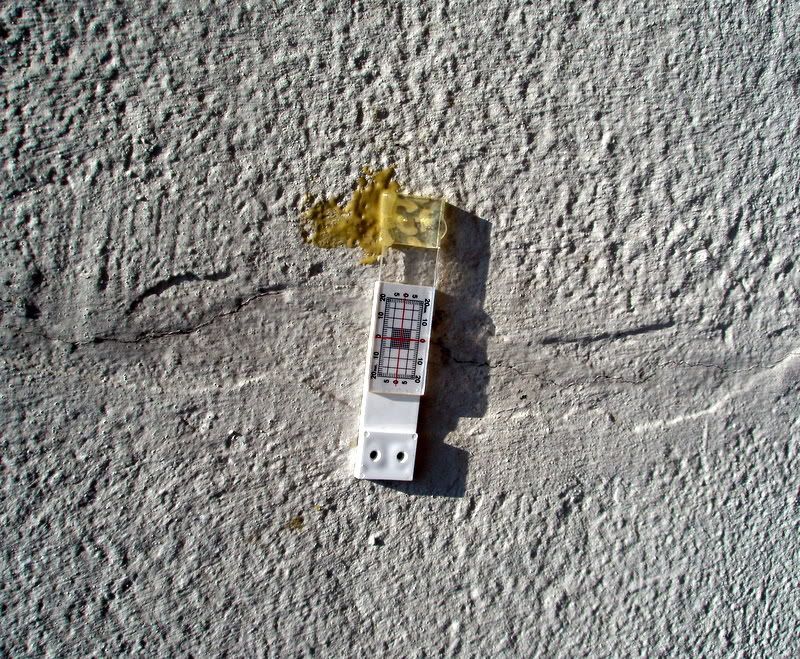 90. What used to be here?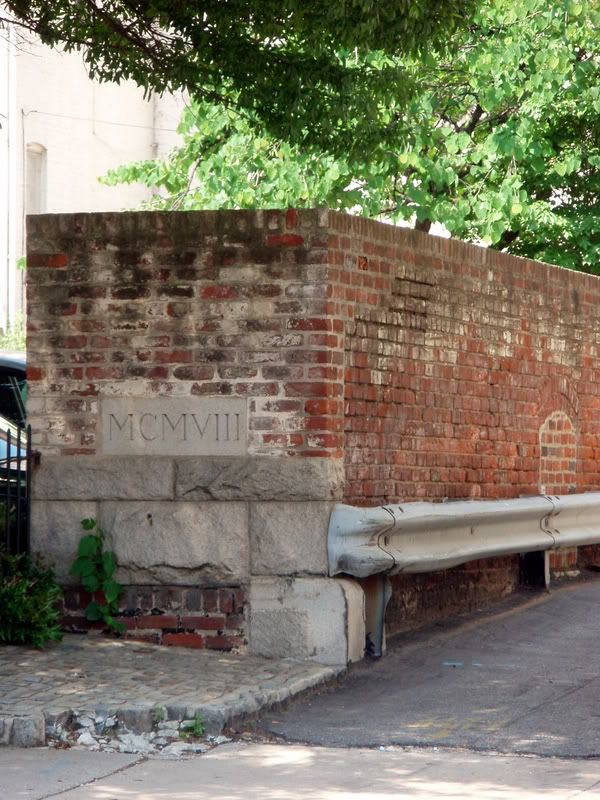 Well, that's all I've got. Hope it was worth it!