Discussion Starter
•
#1
•
hello guys
i've found this project and its old little bit
i didnt find it here ,so i thought its a good idea to post it here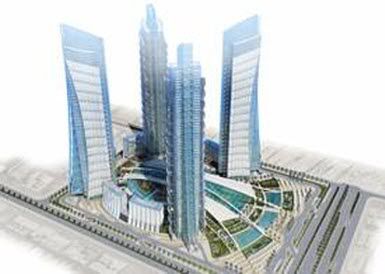 Location: Riyad, Kingdom of Saudi Arabia
Client: Horizon Management s.a.l.
Address: Corniche Mazraa P.O.Box: 14 – 5522 Tel: (961-1) 810400
Total Land Surface Area: 120,000 m2
Total Built-up Area: 1,100,000 m2 (620,000 m2 above ground & 480,000 m2 underground)
Total project cost: USD 1.5 billion
Services provided: Schematic Design
Completion date: February 07 – August 07
Description of Project:
Located at the intersection of King Abdallah and King Fahed roads, a prime location, in the perspective of two prestigious projects (Faysaliya & Kingdom), Olaya, "the shopping center in Saudi Arabia" (scarabia) is to reshape the skyline of the new Riyad. With its four towers (offices, hotel, and furnished apartments), six low rise residential buildings overlooking a large green oasis crowning the project's mega mall, this beetle-like shaped complex offers state-of-the art amenities.
source:
http://www.lacecoi.com/olaya.html