Discussion Starter
·
#1
·
This summer I have made 2 road trips to northwestern Scania (Skåne), the southernmost region of Sweden. One around Bjärehalvön peninsula at the sea and one at the ridge Söderåsen, both parts containing small towns.These pictures are proof of that Skåne is not as near as flat as you might think.
View towards the small island Ven from hills near Landskrona.
Helsingborg skyline. The 2nd largest city of Scania (91 000 inhabitants). It is really the "metropolis of northwest Skåne". 
Helsingör skyline with Kronborg castle.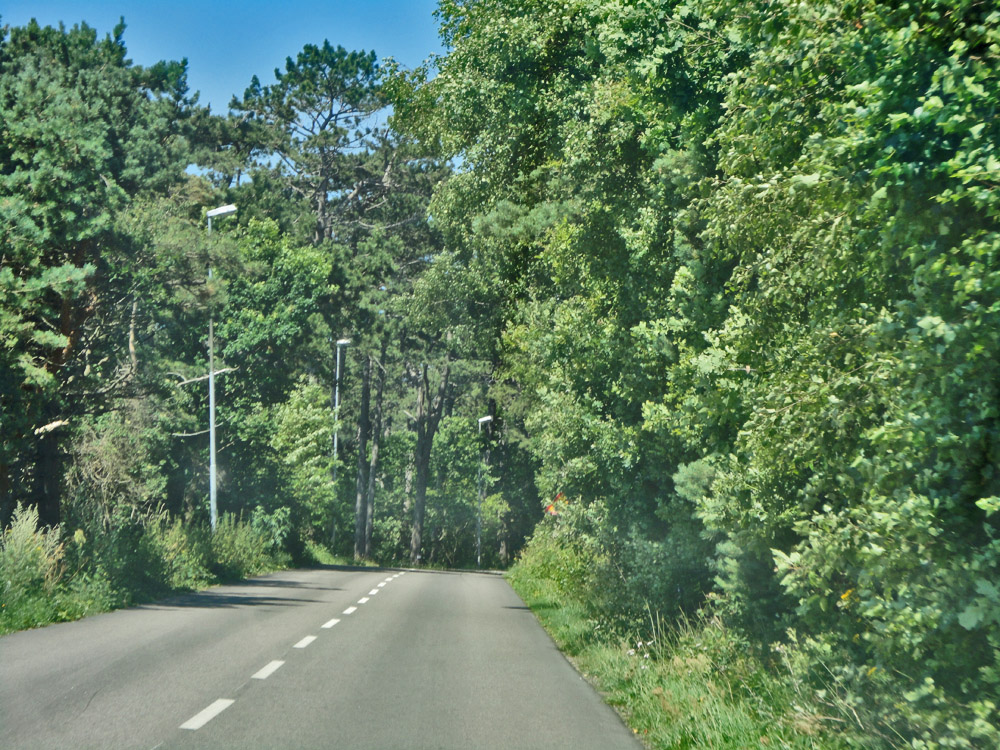 The outskirts of Helsingborg.
HÖGANÄS:
With only 13 550 inhabitants Höganäs is one of the smallest incorporated cities in Skåne.
Despite it is considered a city and is located by the sea, it feels very small and dead.
For example there are only 1 or 2 small restaurants in the center and no department store, that is unusual even for towns in Sweden.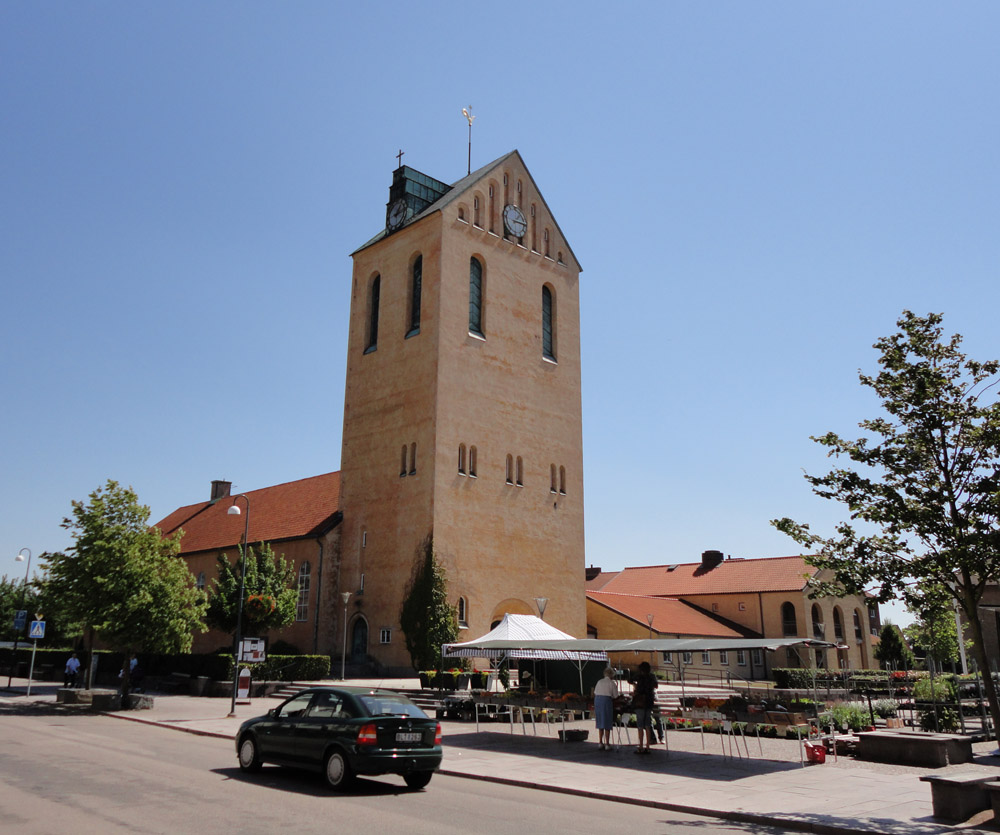 Höganäs Kyrka (Himmelsfärdskyrkan) at Kyrkplatsen. It was inaugurated in 1934. One of the few old buildings in Höganäs.
Centralgatan.
The 15-storey Jefasthuset from 2007 is the "skyscraper" of Höganäs, that is considered very controversial in the city because of its "extreme height". 
Since most old buildings have been torn down, there are mostly uninspiring brick architecture in the city…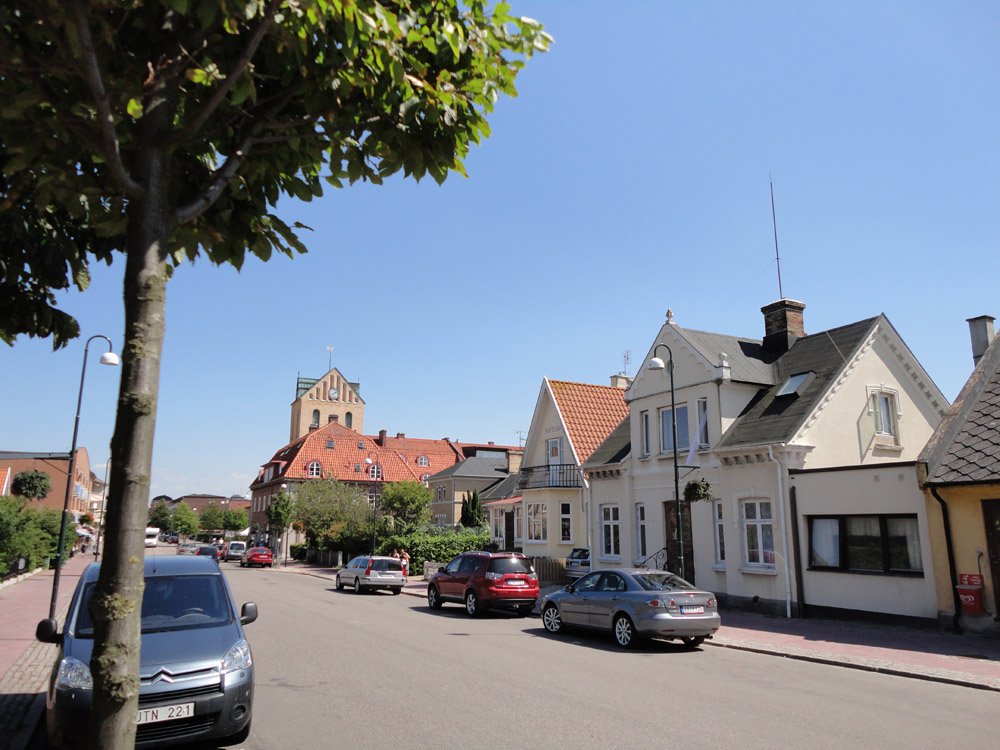 …but a few nice old buildings are left.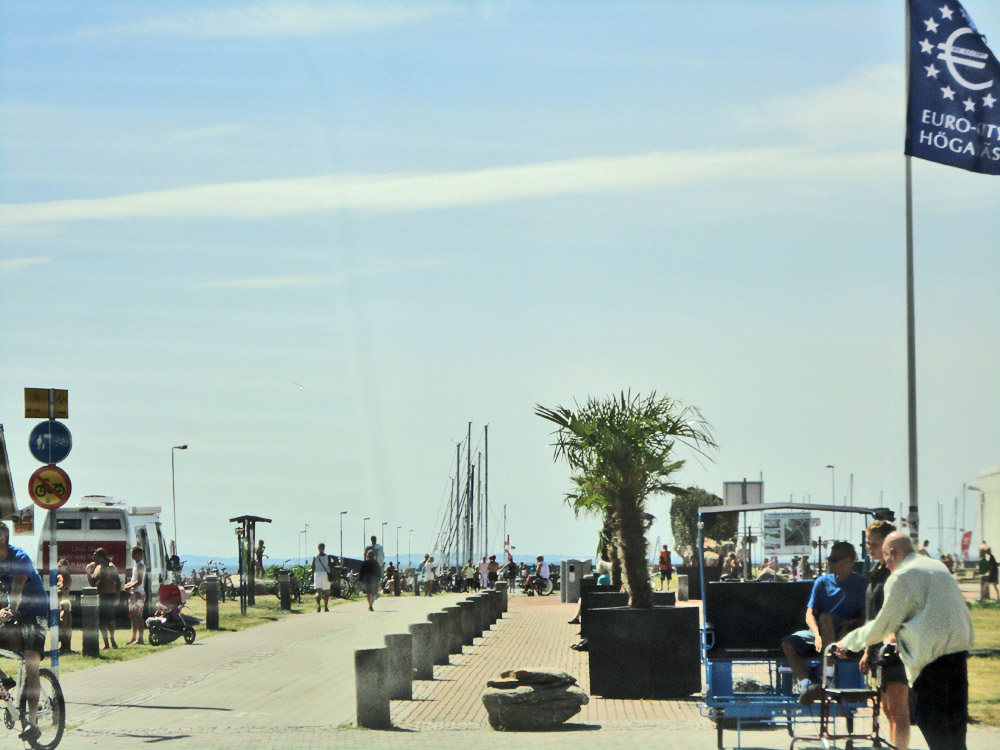 The beach of Höganäs have palms.
Höganäs keramik (cheramics) is world famous. The cheramics for Sydney Opera House for example was manufactured here.
Towards Mölle.
Kullen, a very rocky nature reserve.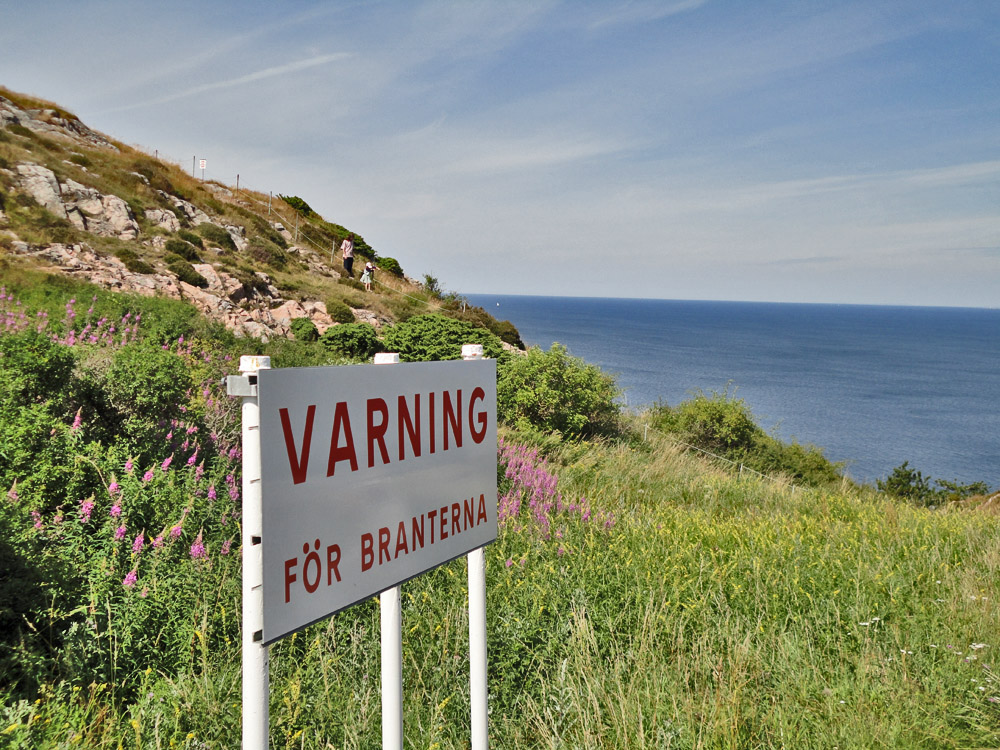 "Warning for the steeps"
Kullens fyr, "the lighthouse of the hill".
MÖLLE:
Populaton: 725.
Mölle is the small sea town/village located just beneath Kullen.