About Rotterdam:
Population:616 000 (metro 1211 000, 7 millions in Randstad)
Province: Zuid-Holland
Tallest building: Nieuw Ministerie (146m, 2 bldgs)
Founded year (city rights): 1350
Area: 319m2

Rotterdam is the second largest city in the Netherlands. It also has the world's second largest and busiest harbour and Europe's largest, Europoort (beaten by Shanghai in 2004). The city was bombed heavily by Luftwaffe during WWII, so most old buildings were destroyed. But instead of rebuilding the city center as it was, very modern buildings with innovative architecture have been constructed, and the last 4 decades many skyscrapers have arised, especially the last 5 years. So the city feels more like an American city then a European, but there are many streets with older buildings in the outskirts. It has a very impressive skyline, containing most of Netherland's tallest buildings, spread out over the center and the harbour. Rotterdam's harbour is so important because it is situated in the large channel Nieuwe Maas where several important rivers meet. Rotterdam is also a multicultural city, more then 50% has roots in other countries. The city has, just like Amsterdam, many museums and a vibrant nightlife.
I visited Rotterdam for one day as part of my Amsterdam trip. It takes only about one hour by train from Amsterdam. It is a very cool city to visit if you like modern architecture, it is almost like a "European Dubai". It was very hot the day I visited Rotterdam, and there were no clouds in the sky. Some streets can feel a bit stiff and there are not many trees, they are also narrow so you don't get much protection from the sun, but there are nice pubs in the harbor and you can find more picturesque districts such as Delfshaven. Rotterdam also have a very nice park, just next to the Euromast TV tower that offers nice views.
Unfortunately it is also one of the most criminal city in Holland, and after dark you can recognize there are many gangs in the city but daytime it feels very safe.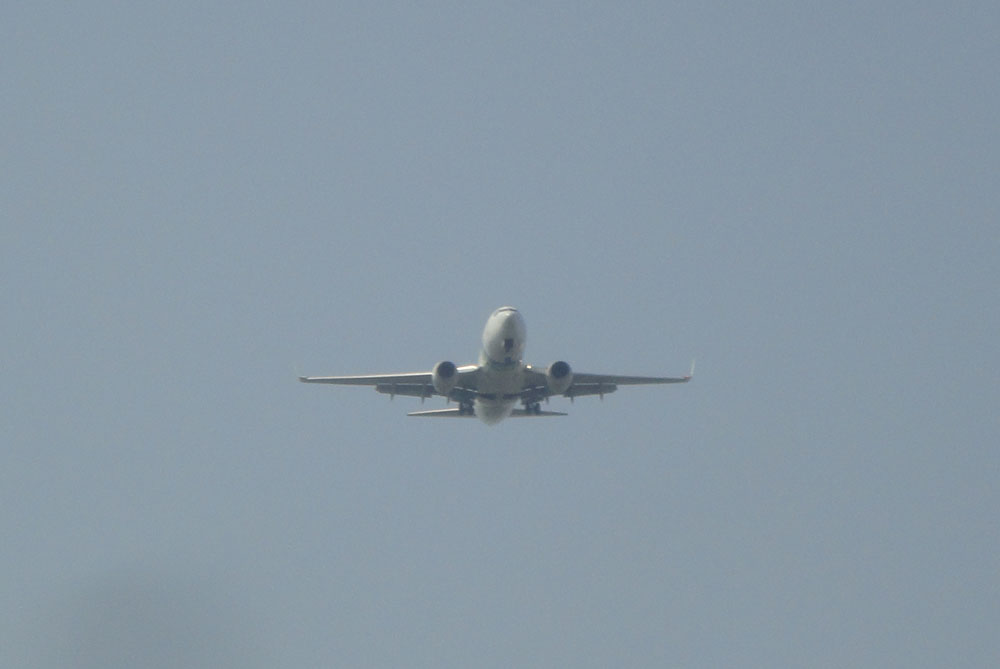 A plane pproaching Rotterdam, seen from the train.
Europoint from 1978 is a complex with 3 towers, among the first modern highrises of Rotterdam.
Mevlana Mosque.
Rotterdam Central station. Futuristic main railway station.
Millennium Tower/Manhattan hotel. Built year 2000, 149m to the spire.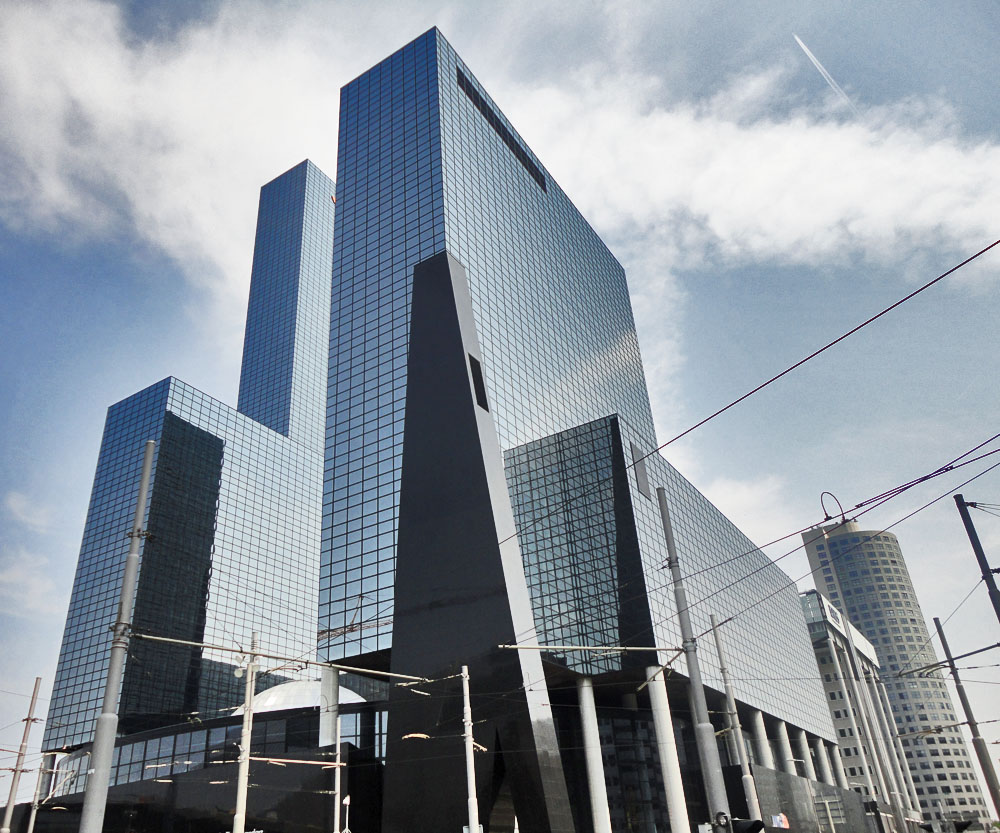 Gebouw Delftse Poort from 1992. For long Rotterdam's tallest, now 4th. But it is still the tallest in downtown. It is 151m to the roof.
Weenatoren (105m), built in 1990.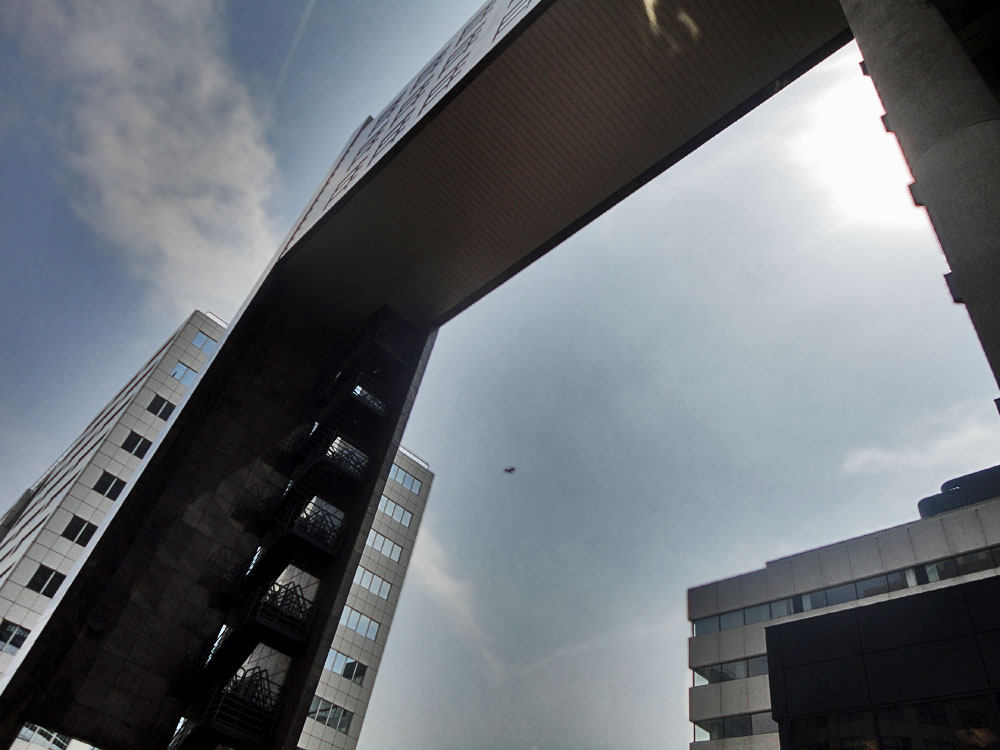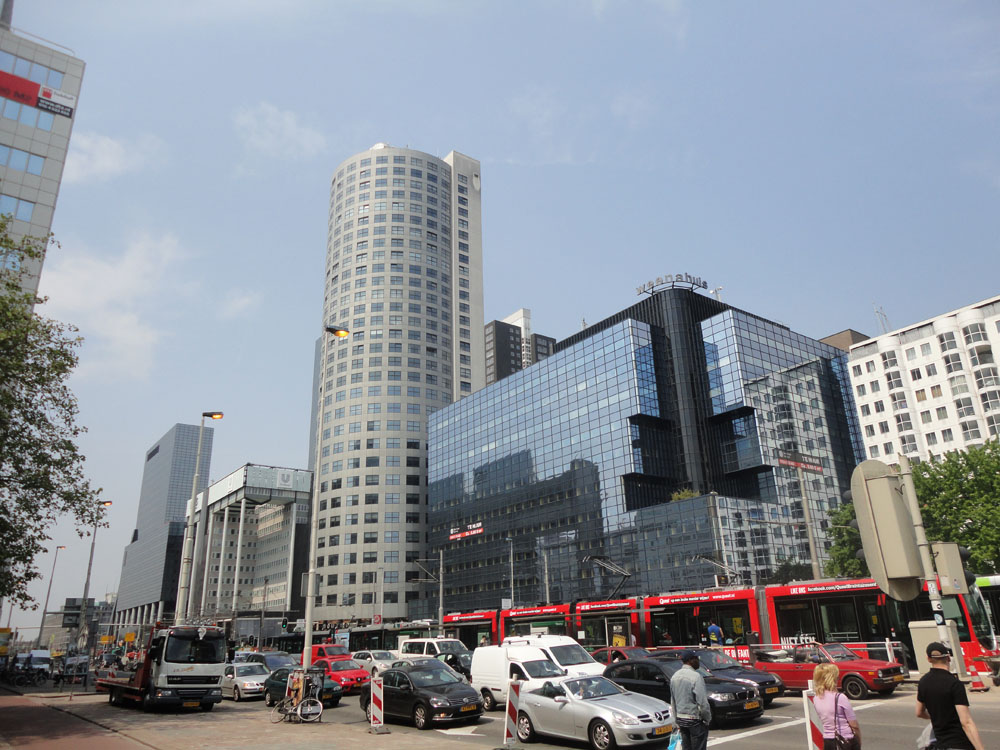 Hofplein with its fountain and modern skyscrapers.
The City Hall. This impressive building survived the bombings.
Along Coolsingel with City Hall and WTC.
The Old Post Office. There are plans to build a skyscraper on top of it!
A bit sad since it is one of the few old jugend buildings in the city.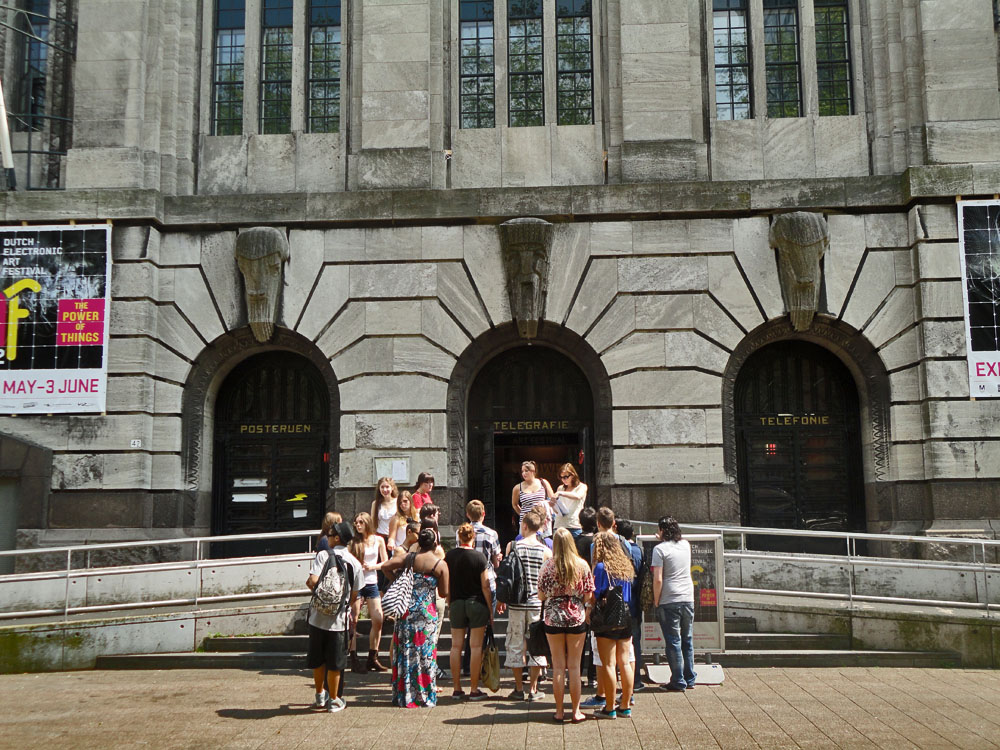 De Bijenkorf department store.
World Trade Center. This 25-storey curved green glass scraper was completed in 1986.