·
...wolf in cheap clothing
Discussion Starter
·
#1
·
The day began with breakfast at a bakery infested with prep school kids -- teenagers who were rich and for the most part good-looking and knew it, and were therefore insufferable. However, even loud discussions going on all around us about which Caribbean islands would be visited this summer, and how much it sucks to have been given a Lexus when you really wanted a Mercedes could not ruin our day. My boyfriend and I were headed down to Saluda, about thirty miles from our home, and irritating teenagers were only a small distraction from the day's wonders that awaited us. Our goal for the day was to visit my cousin who lives there, who wanted our advice on what to do about a very serious cat infestation he has suddenly found himself dealing with.
I've always liked Saluda. It's a tiny place, with a population of 713 according to the last census, but it's peaceful and a good place to disconnect from the world for a while. Ironically, despite its small size it's a place that holds to good urban principles. For instance, there is almost a complete absence of chain retail -- just a Subway, a Dollar General store, a bank, and one of a local chain of gas stations near the Interstate exit that leads into town. Other than that, if you're shopping, staying, or dining in Saluda you're patronizing local businesses -- whether you're staying at one of the town's bed-and-breakfasts; whether you're shopping for organic produce, groceries, or wine and cheese; whether you're eating pizza, barbecue, or a Greek salad. In other words, it functions the way old urban neighborhoods functioned and still function today if they're lucky: local businesses and local businesspeople creating a symbiotic relationship that benefits everyone in town.
Of course, it helps that Saluda is also a nice day trip destination for people in Asheville here in North Carolina, Greenville and Spartanburg in South Carolina, as well as farther afield. Tourist dollars are always welcome, and have helped to attract a small but vibrant community of artists.
Now, what would you see if you were to visit Saluda?
Well...
Bustling downtown Saluda.
Feel the throbbing urban pulse of Saluda!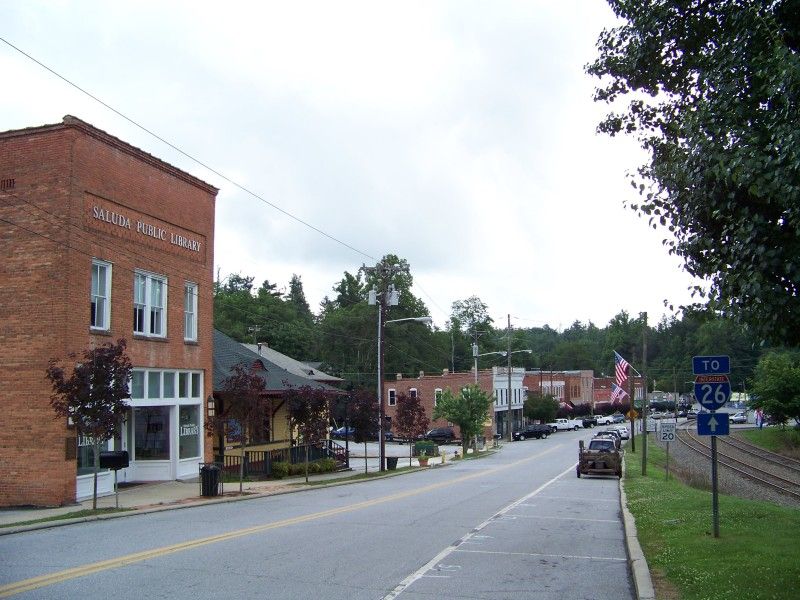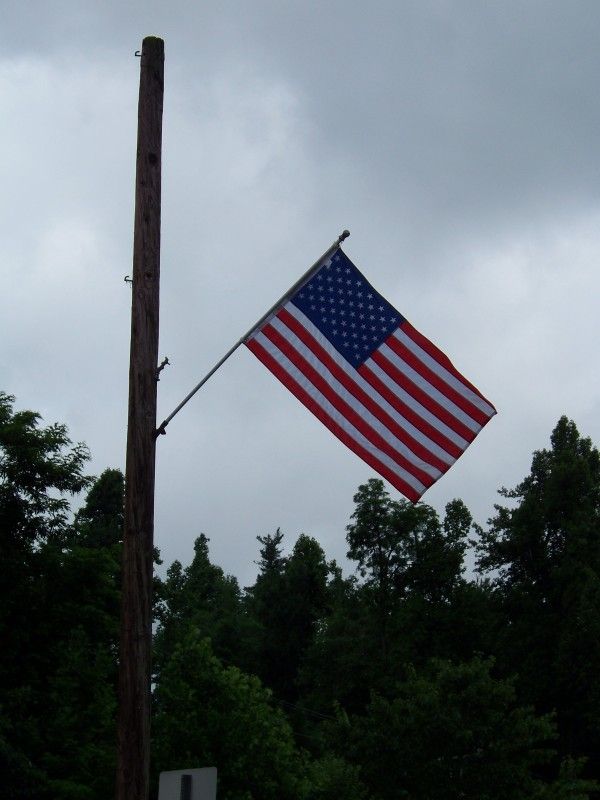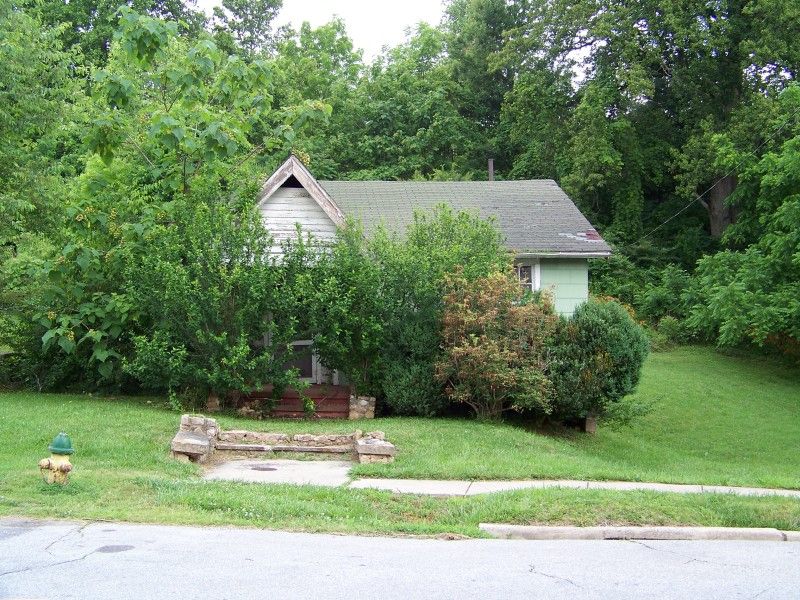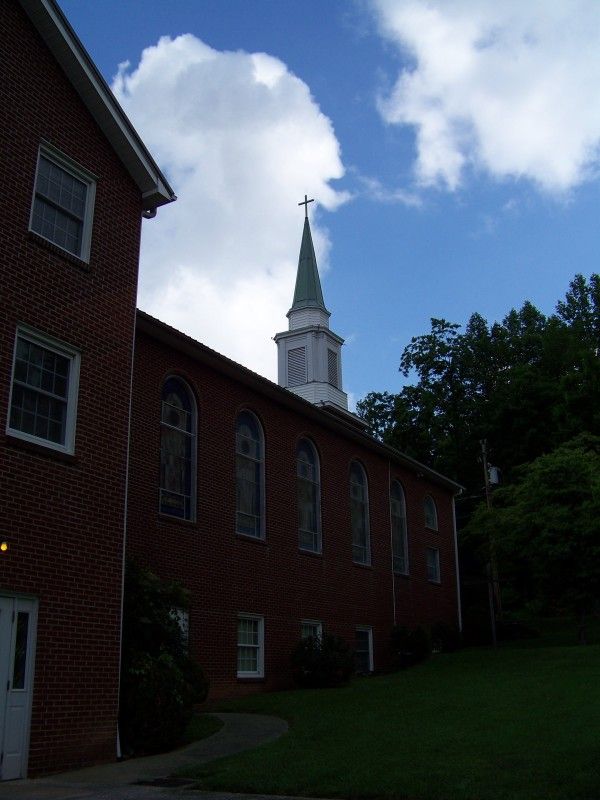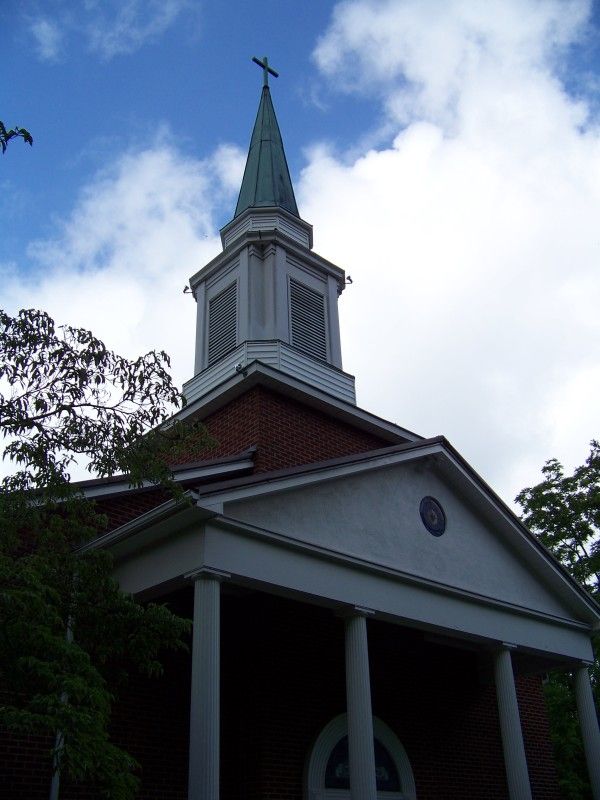 Over to the right, you can see day lilies -- my favorite roadside weed. They grow wild around here, mostly alongside roads and in ditches, by the thousands.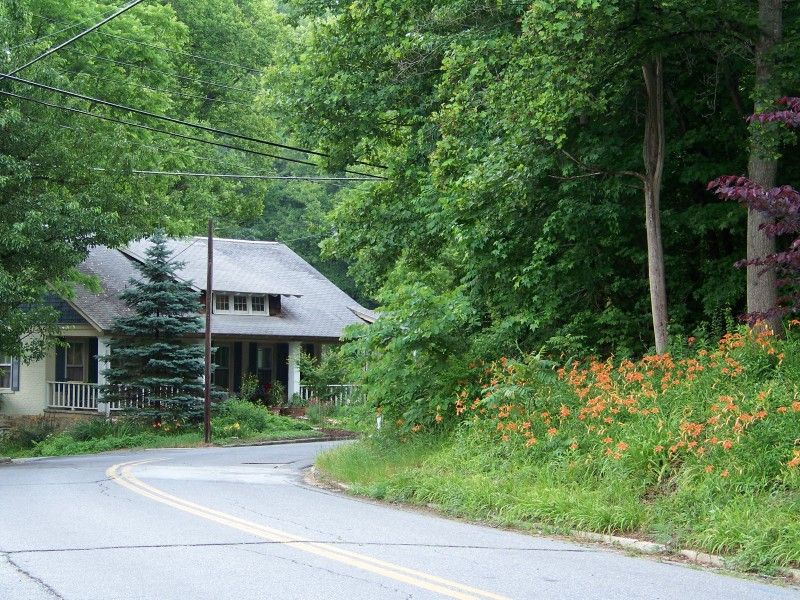 Stairstep sidewalks... Did San Francisco get the idea from Saluda, or did Saluda get the idea from San Francisco? The debate rages on.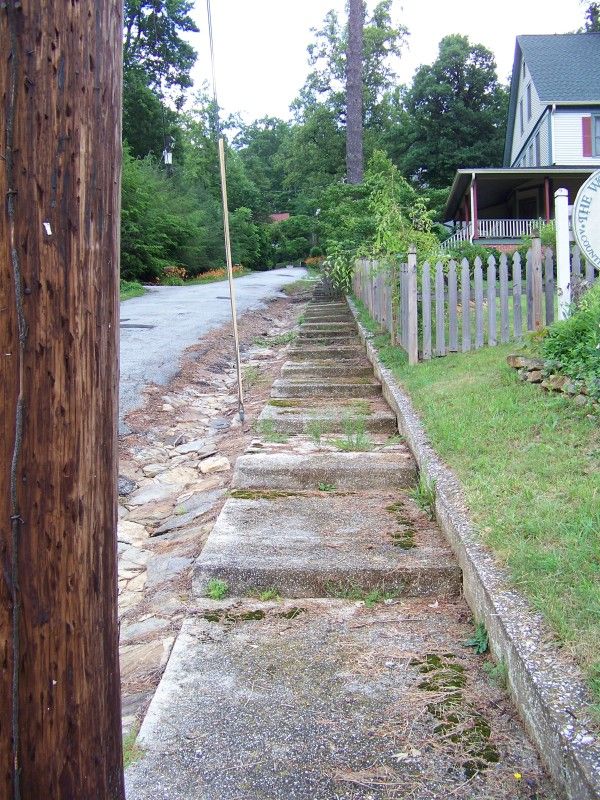 An old commercial building repurposed as a home.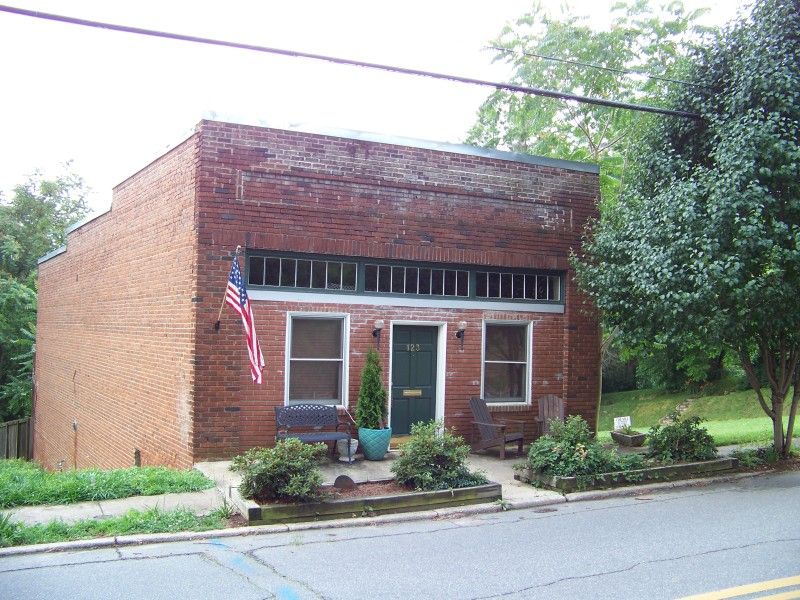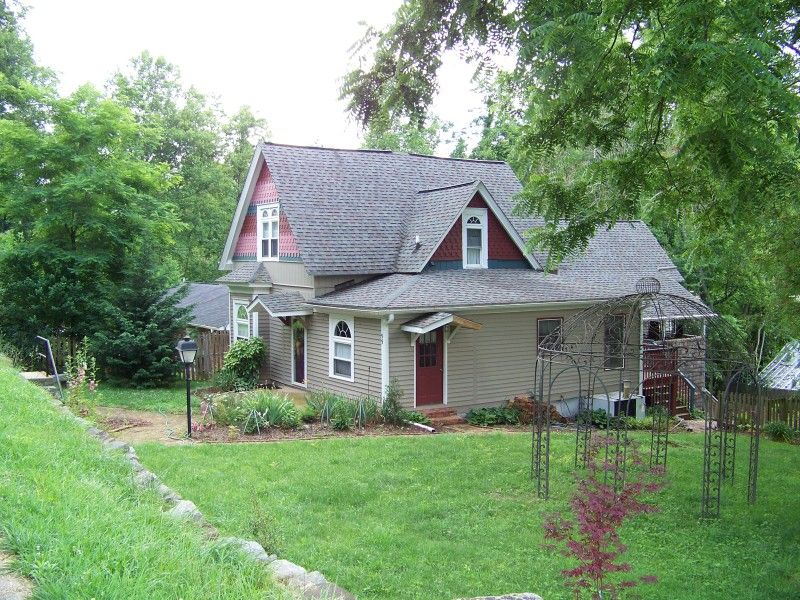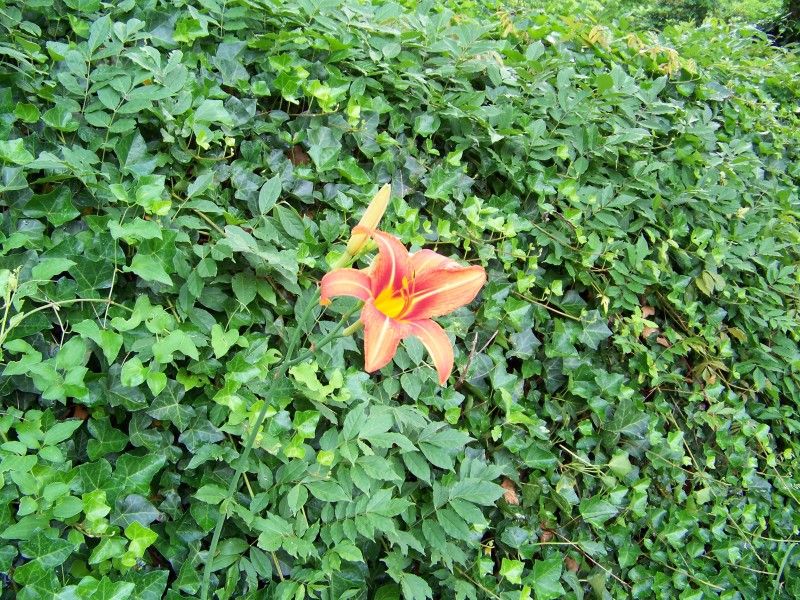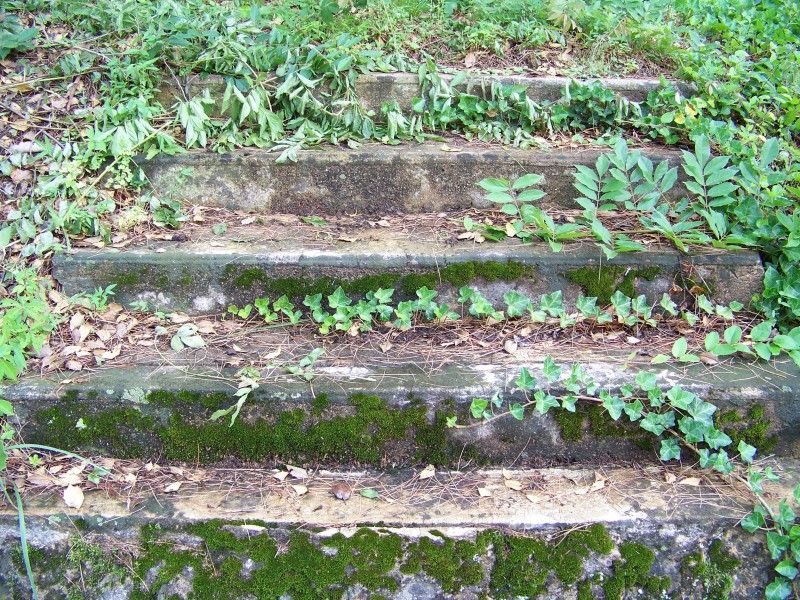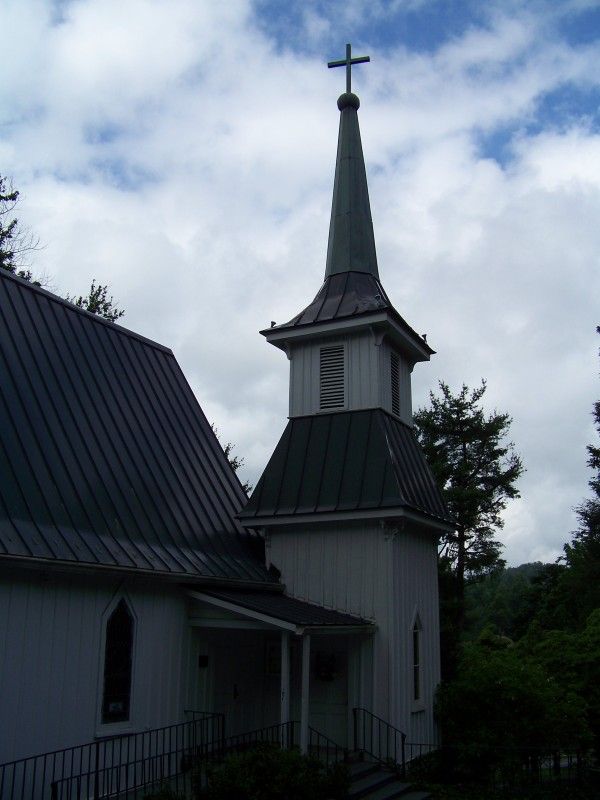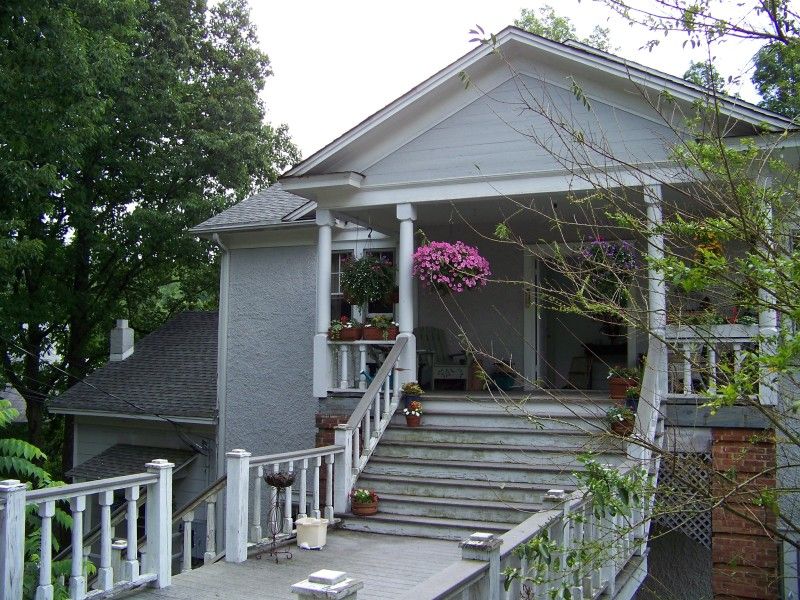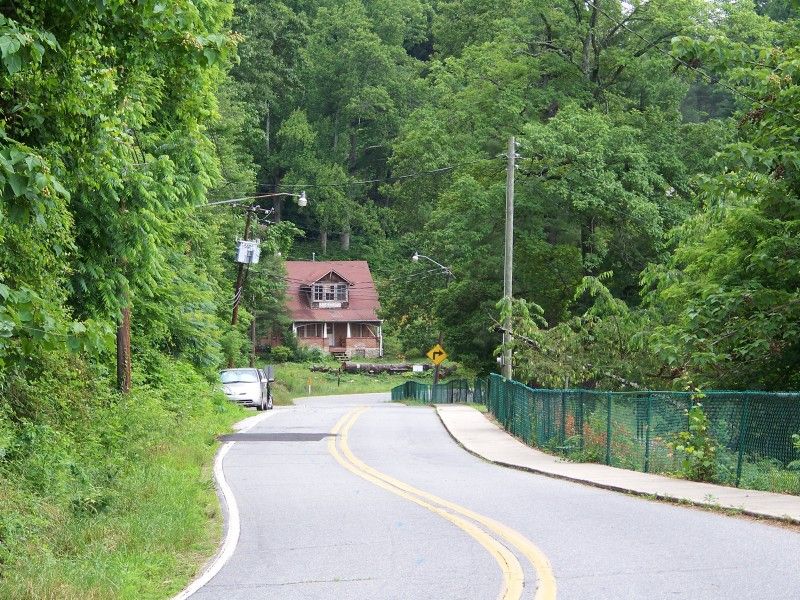 I'm not sure, but I think this may have been the seminary that gave Seminary Street its name. It's now a private home.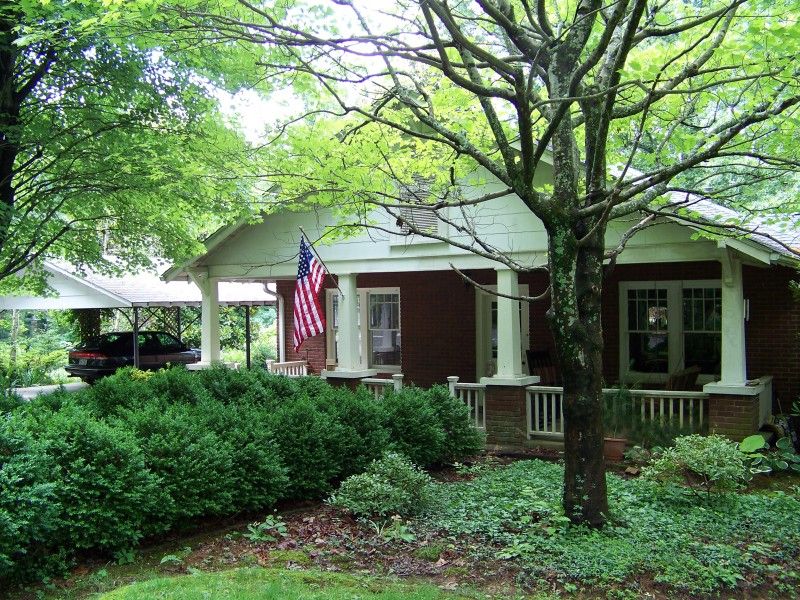 The Saluda School, serving students in grades K-5.
The organic market is behind this store, off to the left.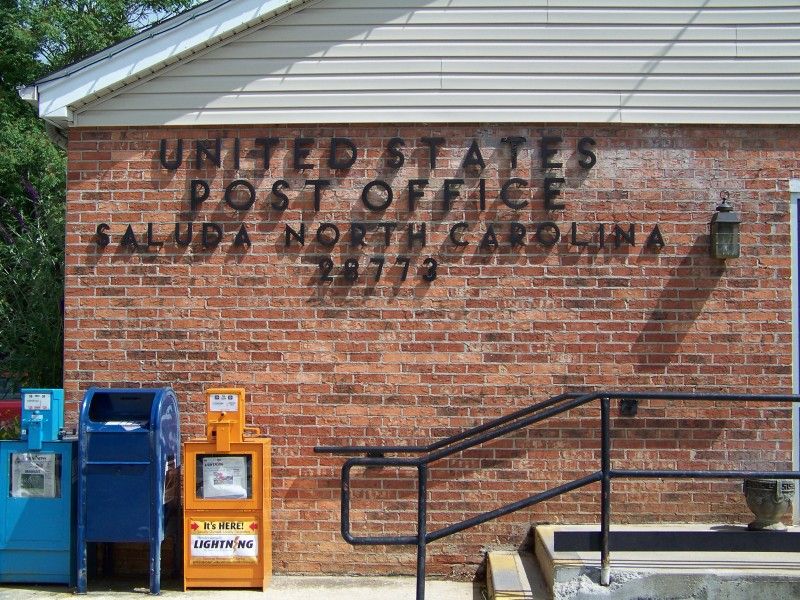 Saluda takes a playful approach to recycling.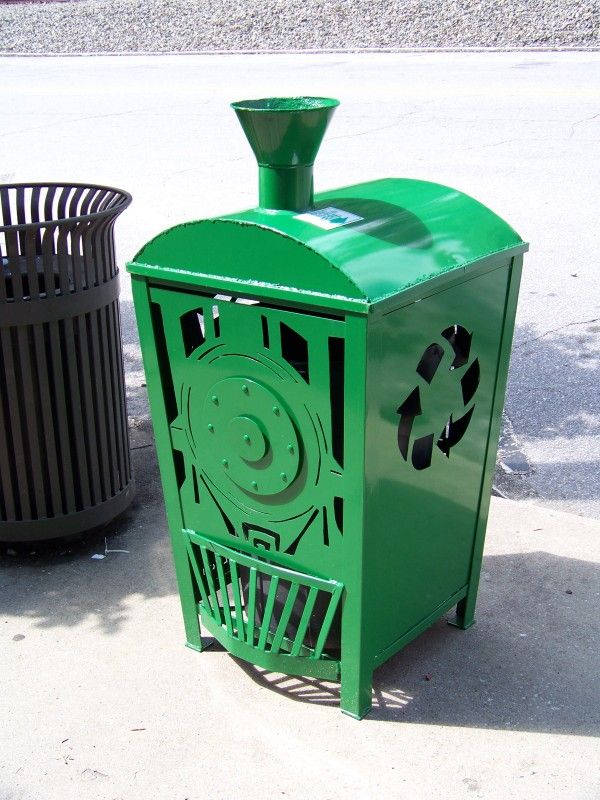 This is one of two small grocery stores to be found on Main Street. If neither of those two stores has what you need for supper, you're going to have to drive to the town of Tryon (8.5 miles away) or Hendersonville (10.5 miles away). That is, of course, if Dollar General doesn't have it either.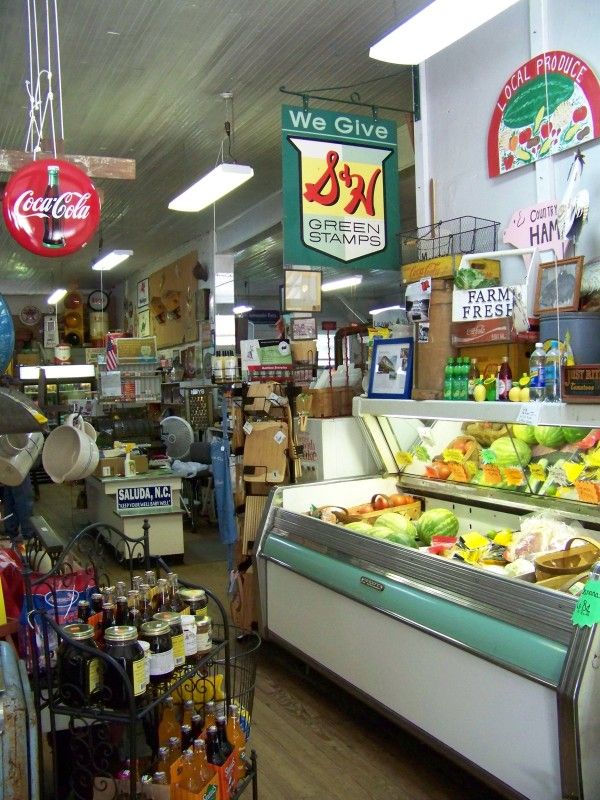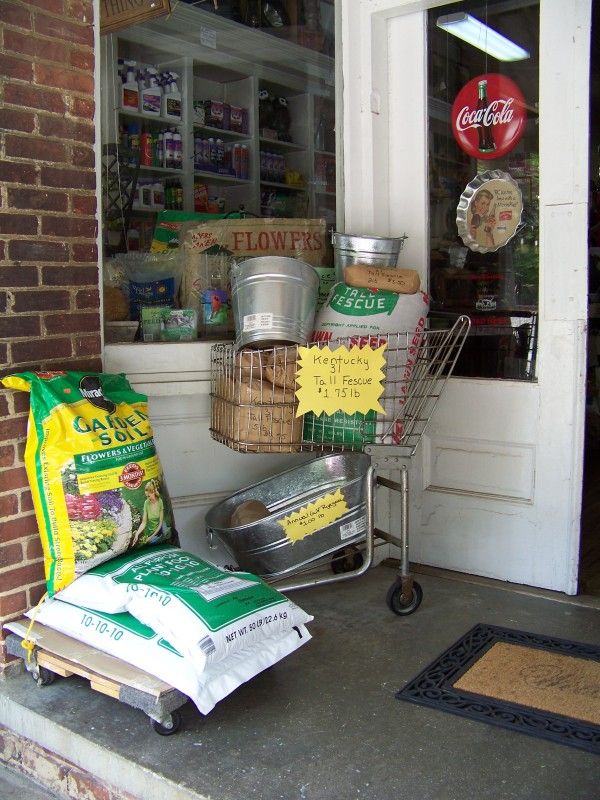 Meanwhile, down the street the specials looked good at the restaurant where my large, frightening cousin works.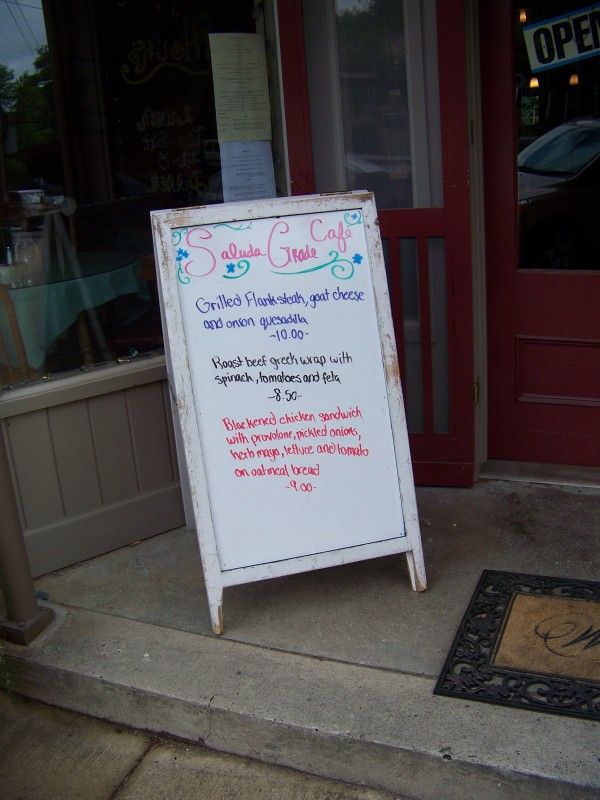 The art on the walls is for sale. When we came back later to pick up my cousin, a couple from Spartanburg finished up their lunch by buying two paintings.
I had the quesadilla. Boyfriend had a Greek salad and a cup of soup.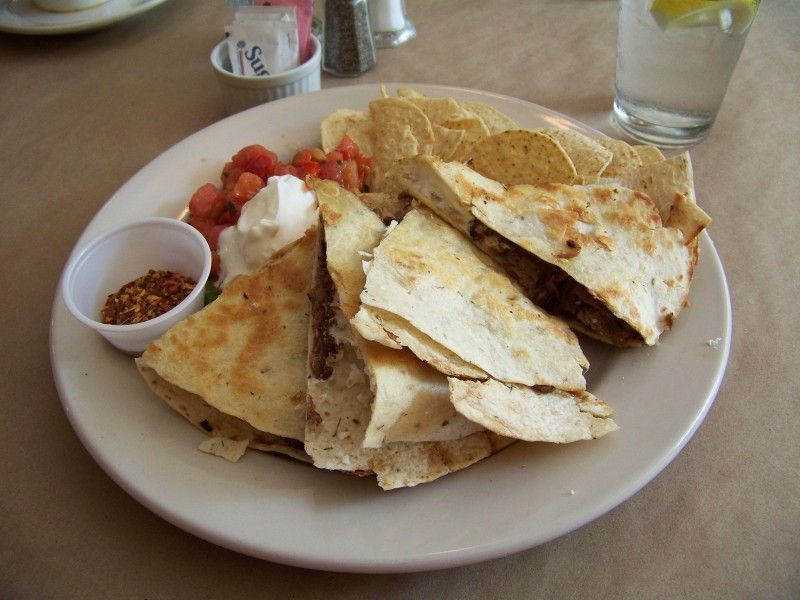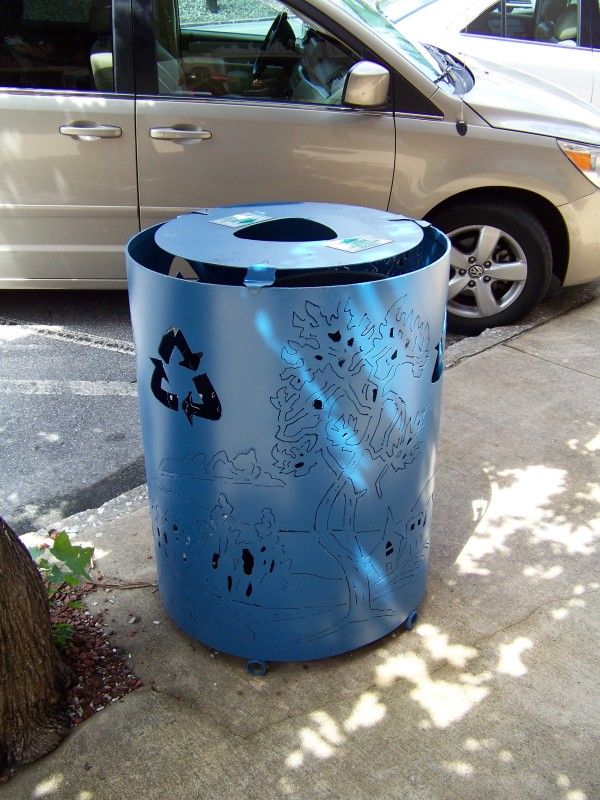 There's a pottery studio back there.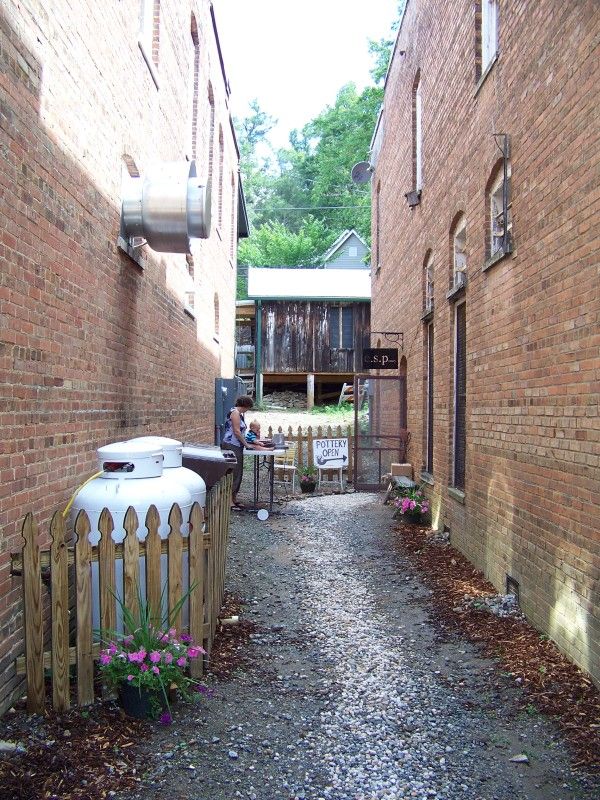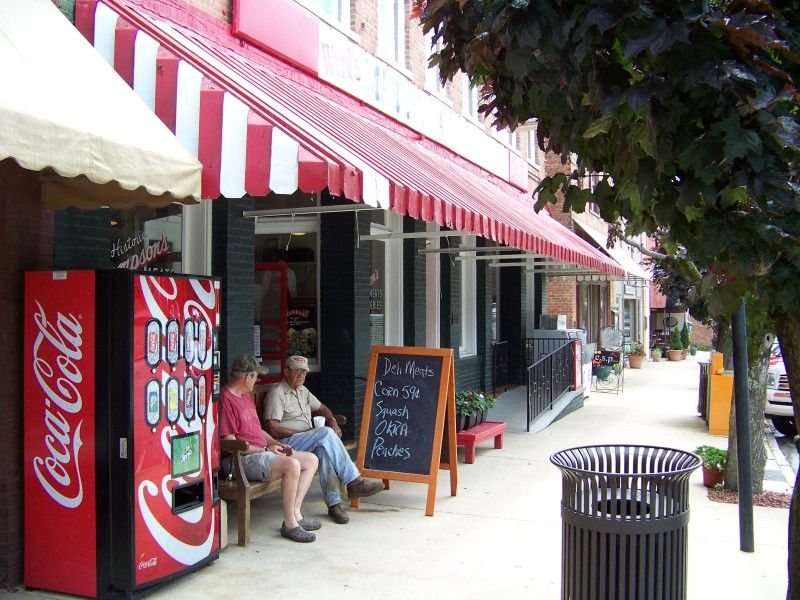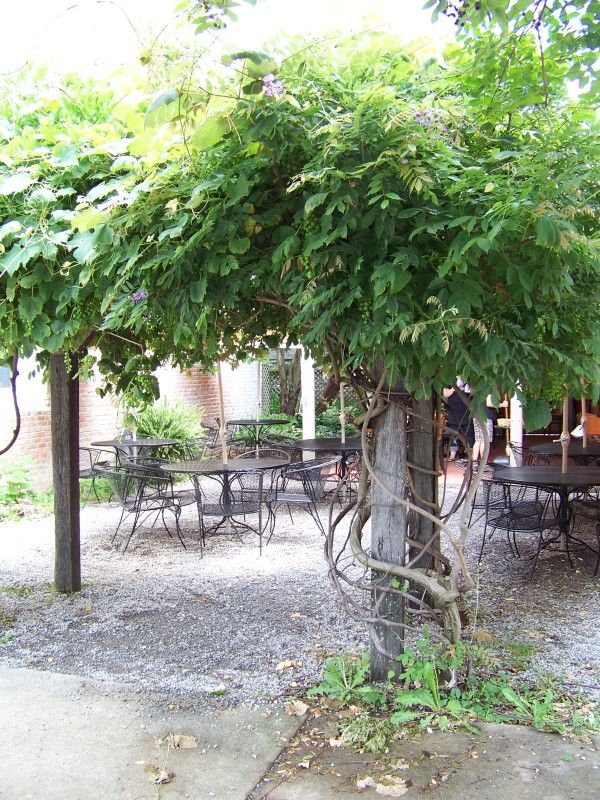 It's been a long time since I've eaten there, but I recall the Purple Onion having very good pizza.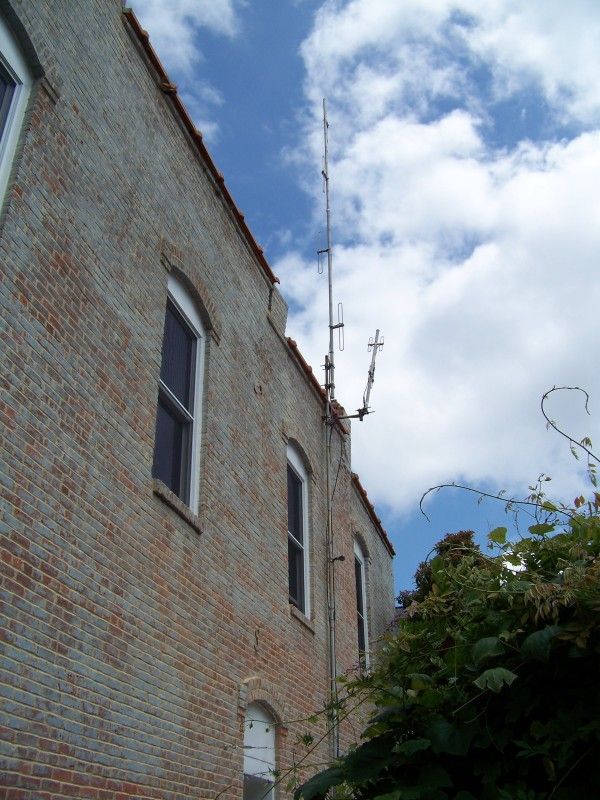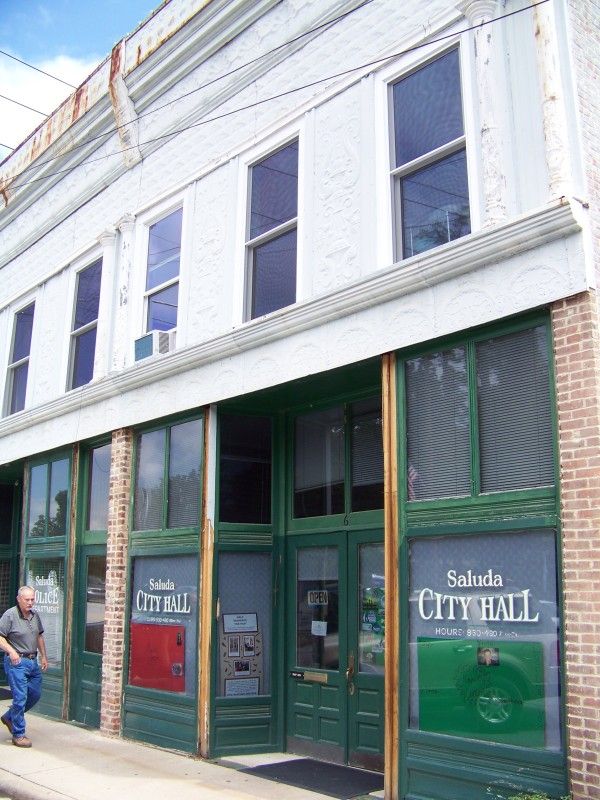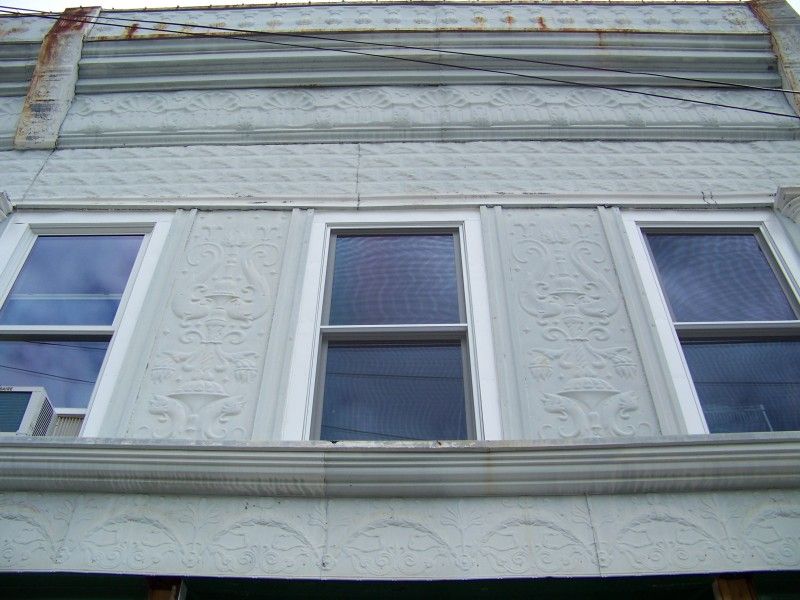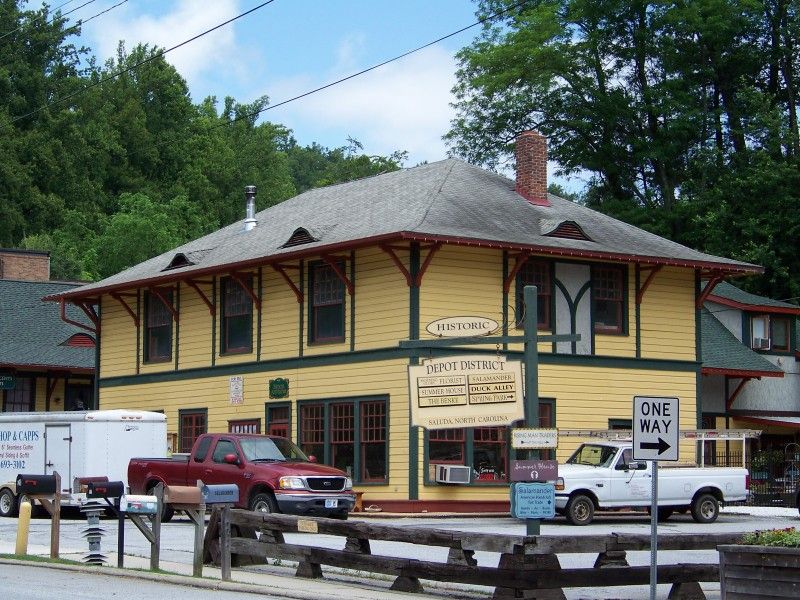 Saluda was born of the railroad, because it sits at the top of the steepest railroad grade east of the Rocky Mountains. Trains would stop here to prepare for the journey down, and to recover from the journey up. A lot can go wrong when you're either about to rocket down the slope or have just climbed it pulling tons of passenger cars and freight behind you.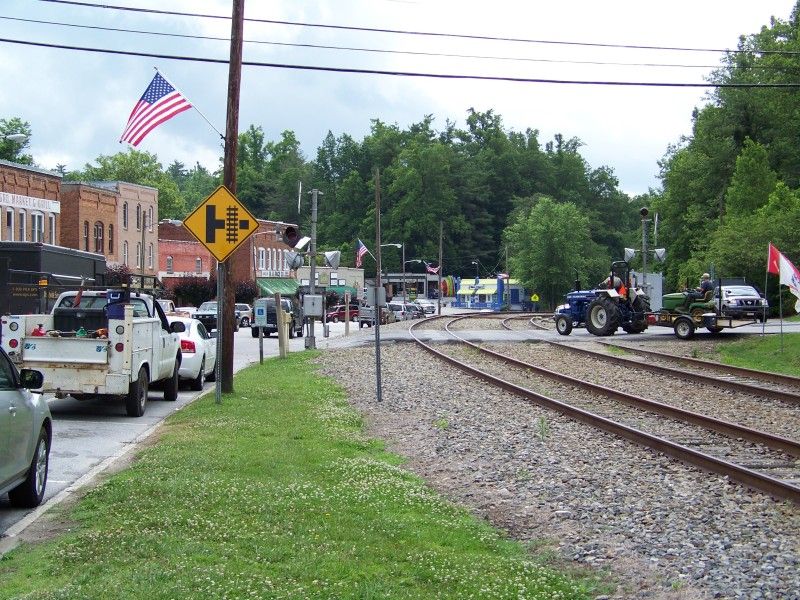 The war memorial.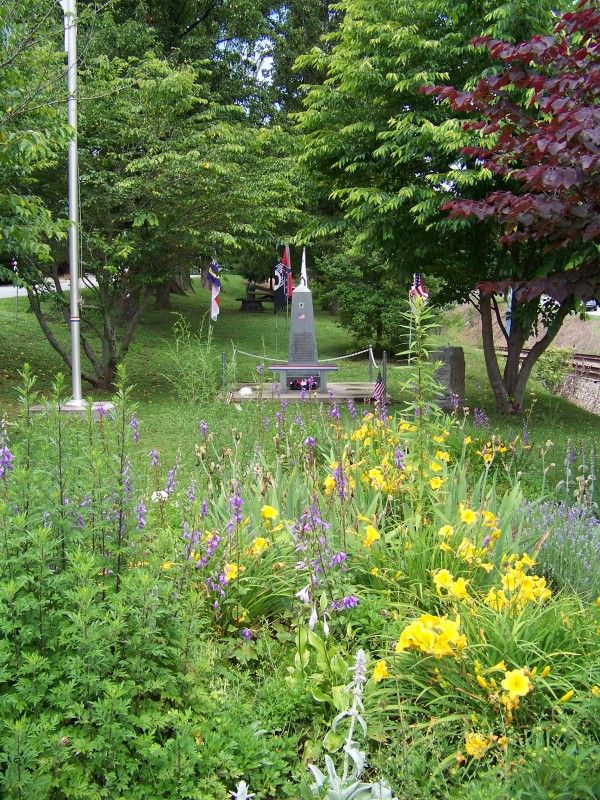 There's a park across the railroad tracks from downtown.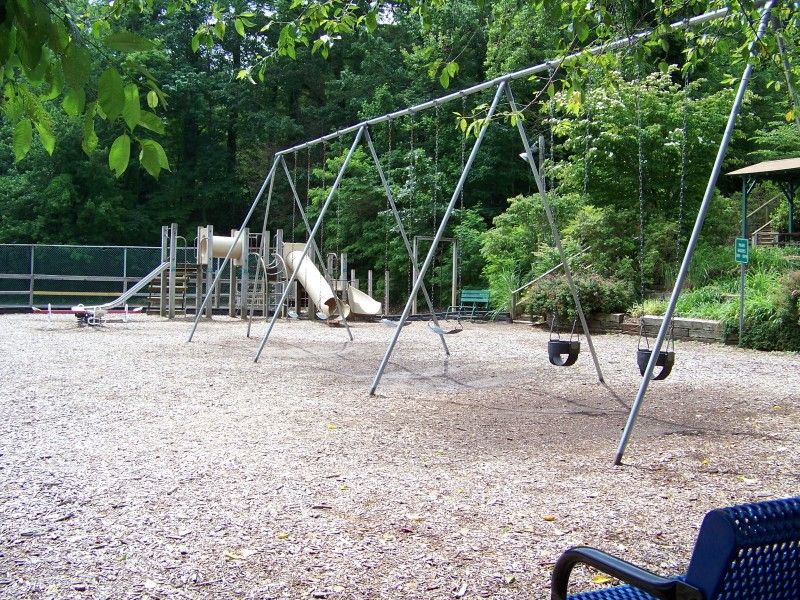 Downtown through a swing set.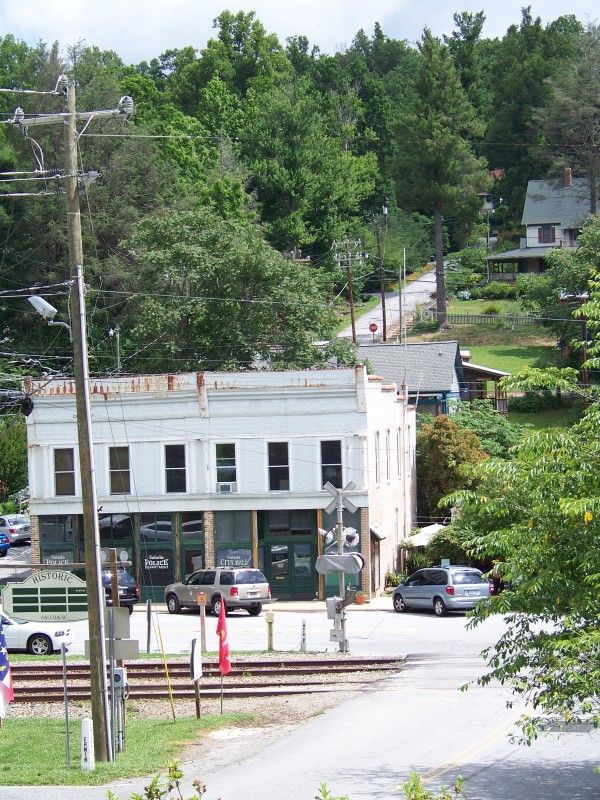 The restaurant where my cousin works is housed in Saluda's tallest building. Someone in an apartment on the top floor is apparently gearing up for the election already, and is an Obama supporter to boot.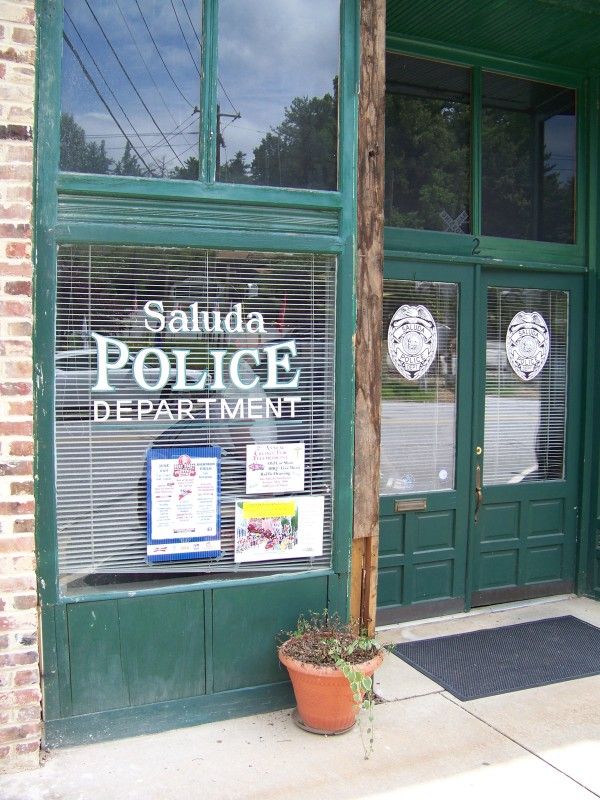 I was rather impressed by the livery of Saluda's police cars.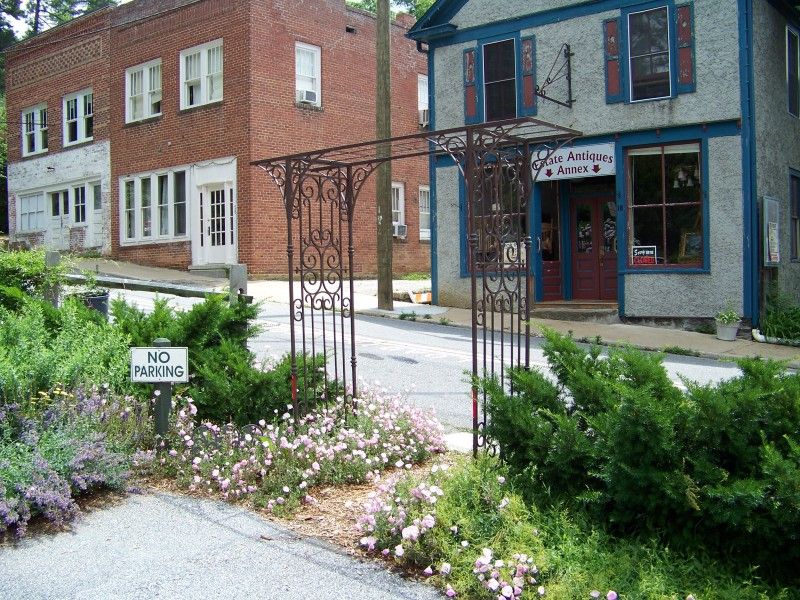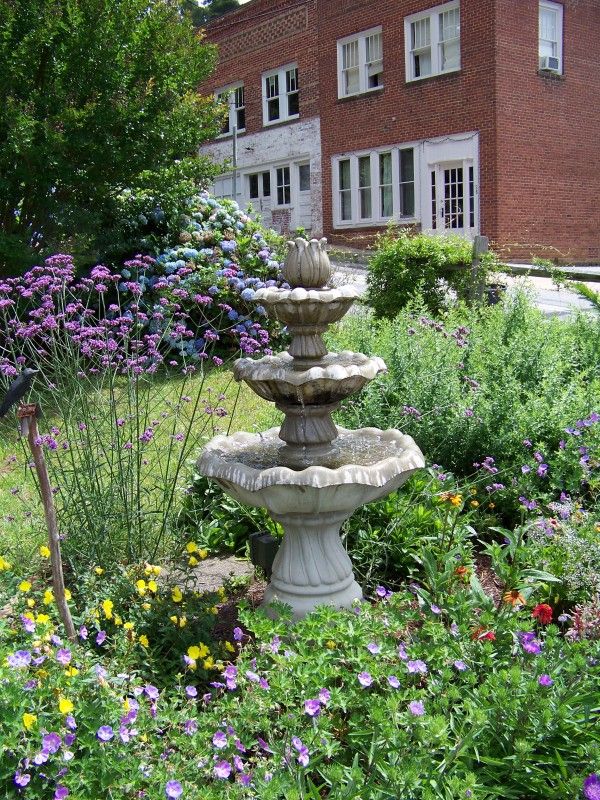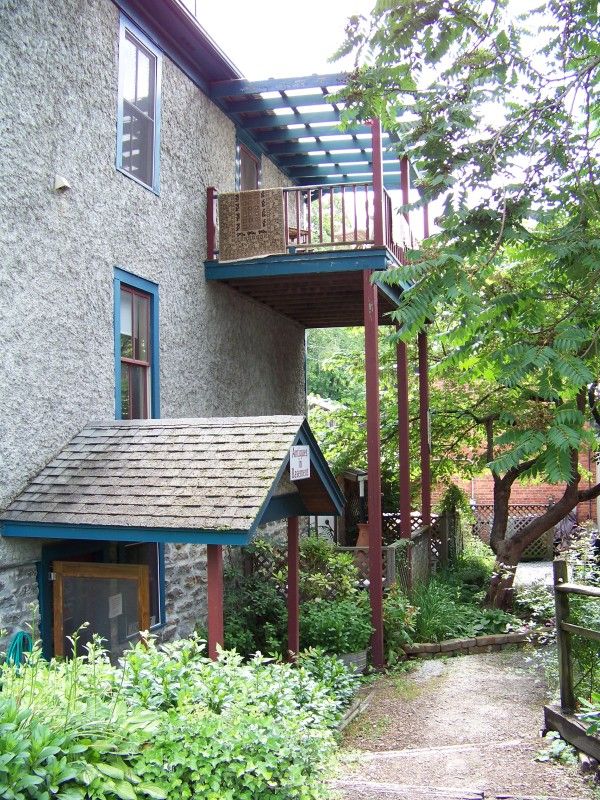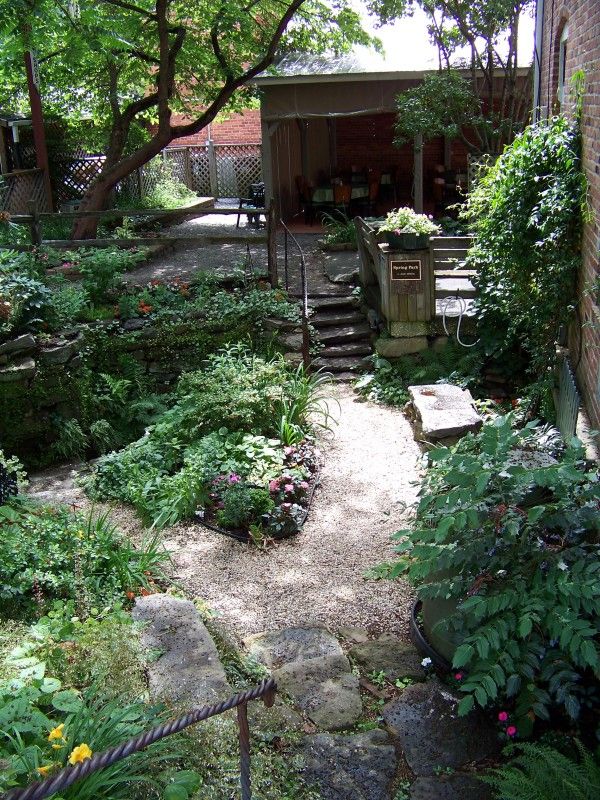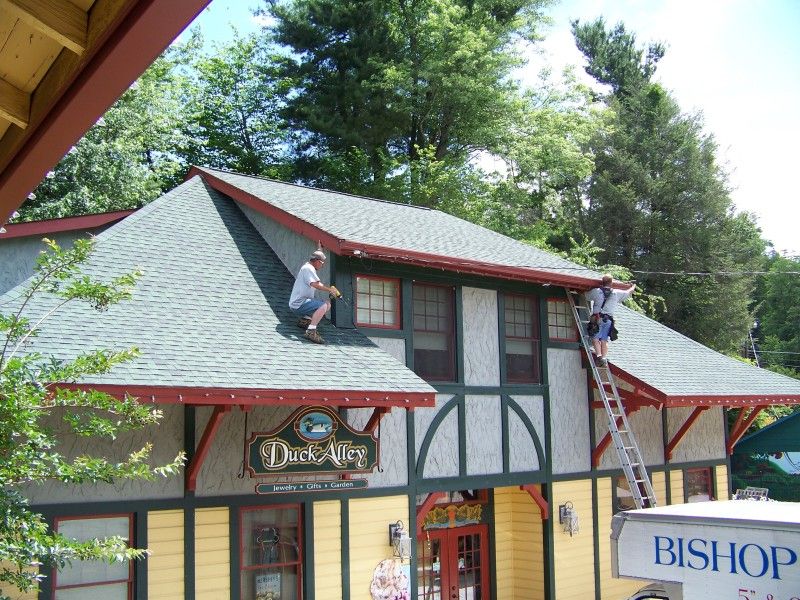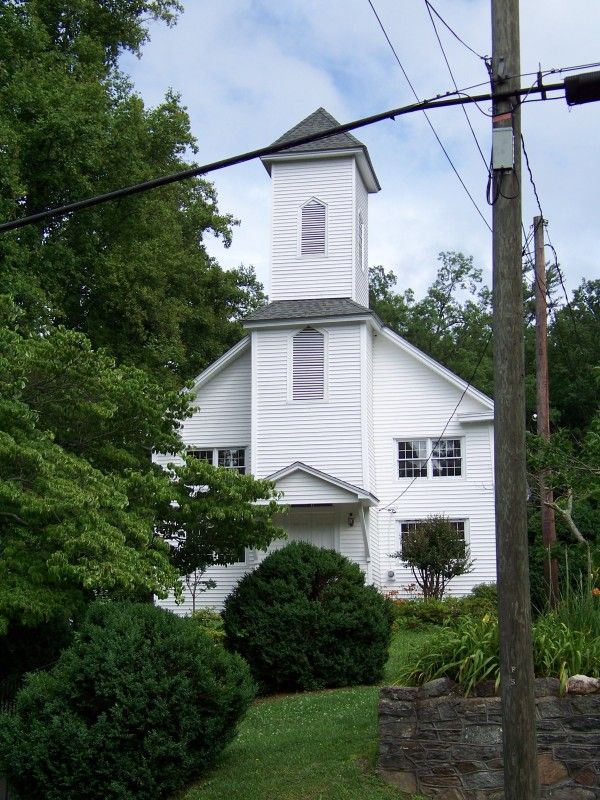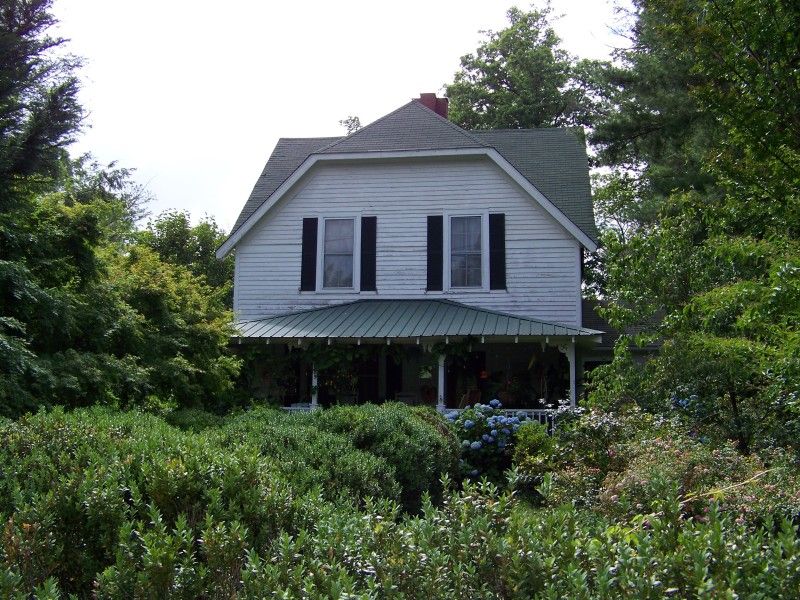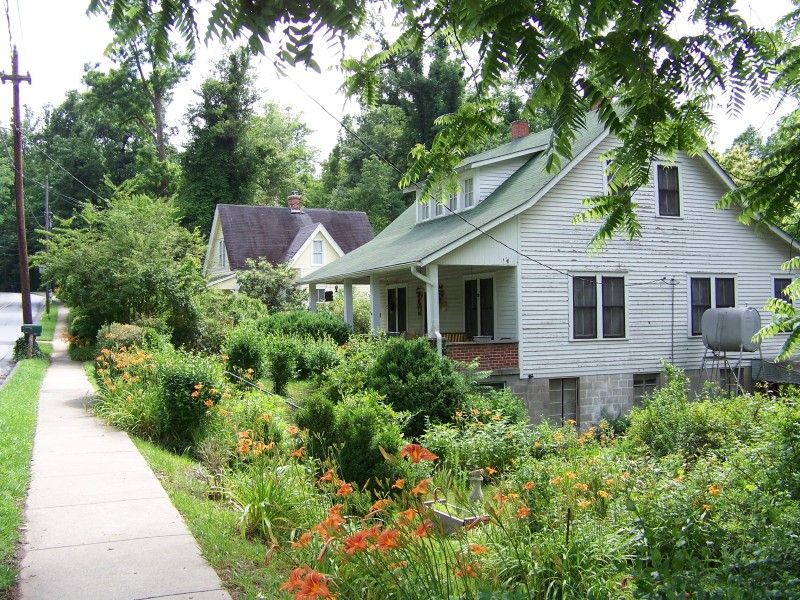 Saluda has never been a large place, or an especially important one. It's greatest claim to fame is that both Perry Como and the creator of Howdy Doody ended up retiring here. This raises the questions of what kind of person would have had the money, here, to build a house like this? How did they make that money? This village is not exactly what you could call a thrumming hive of commerce. If you decide to visit, perhaps you can stay here and investigate the mystery yourself. This lovely old mansion is now an inn.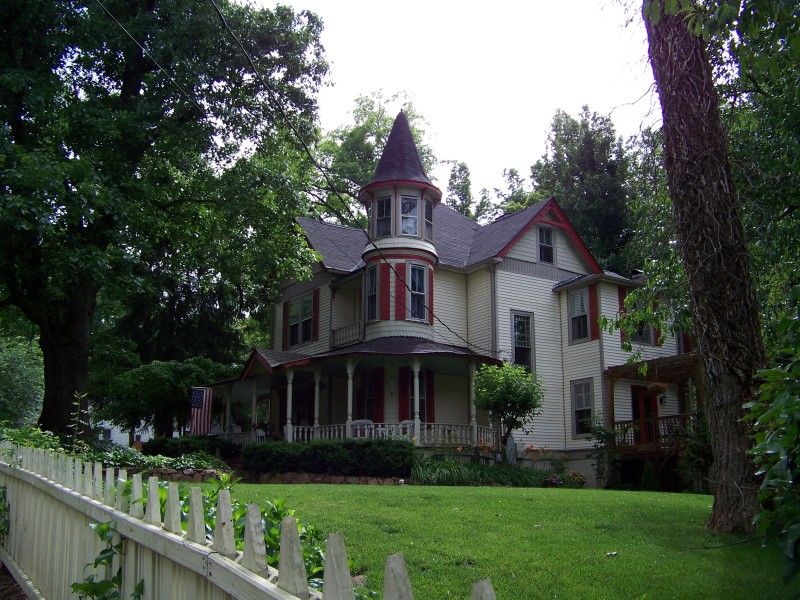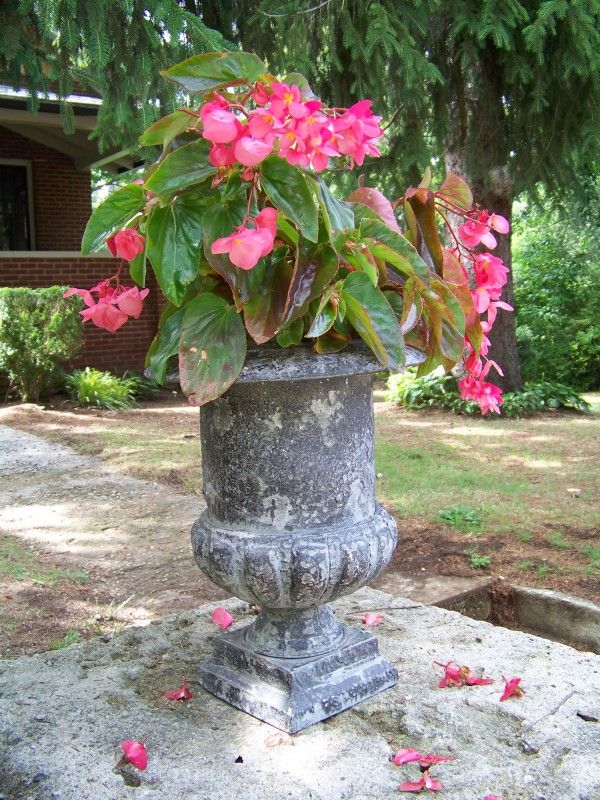 Of course, there are more charms to be found in Saluda than just artists' studios and quesadillas. There's an historic bridge arching hundreds of feet above the Green River west of town, and southeast of town you'll find Pearson's Falls, a 90-foot-tall waterfall preserved in a park that is administered by the garden club of the nearby town of Tryon.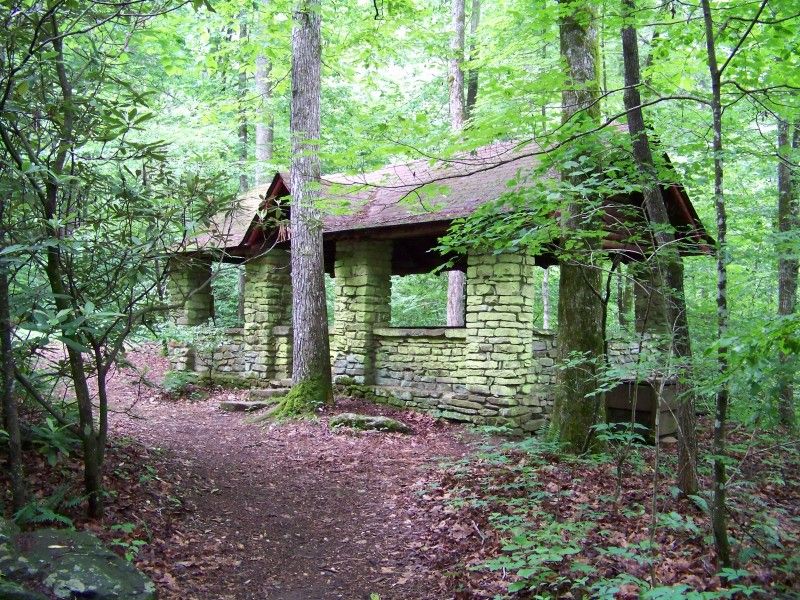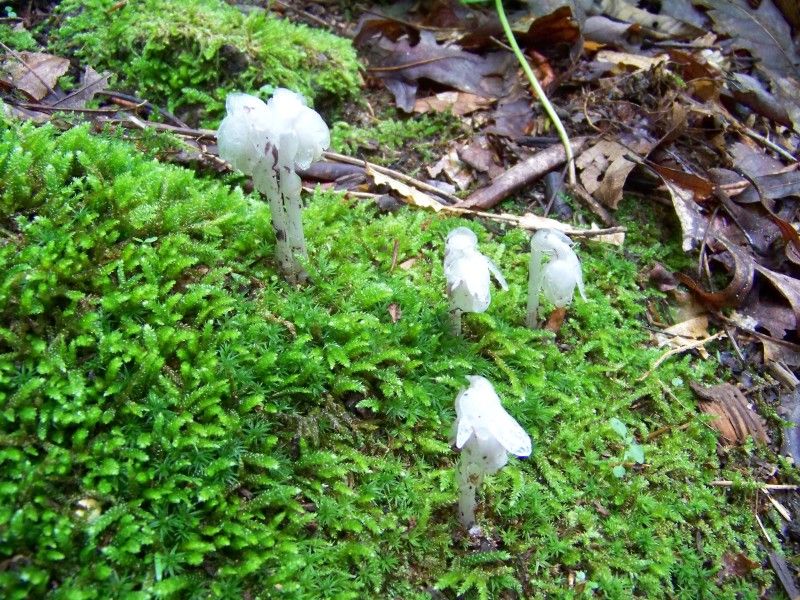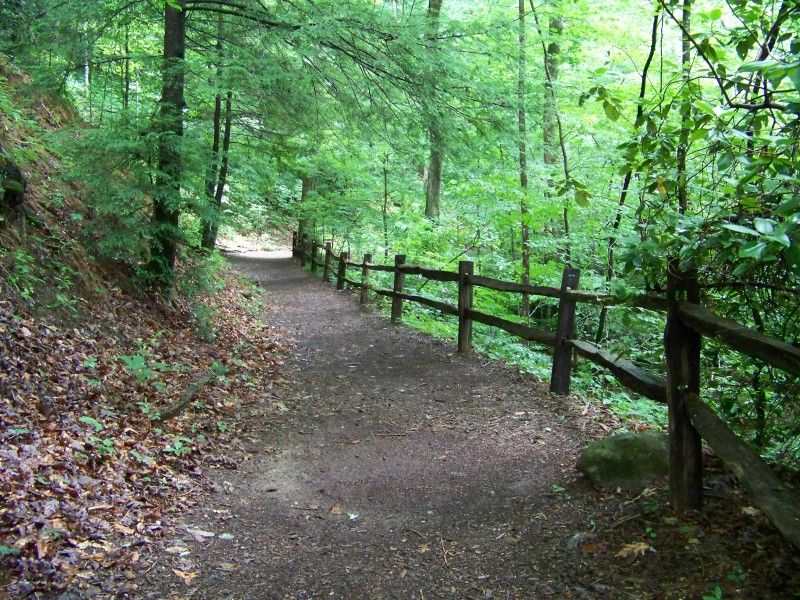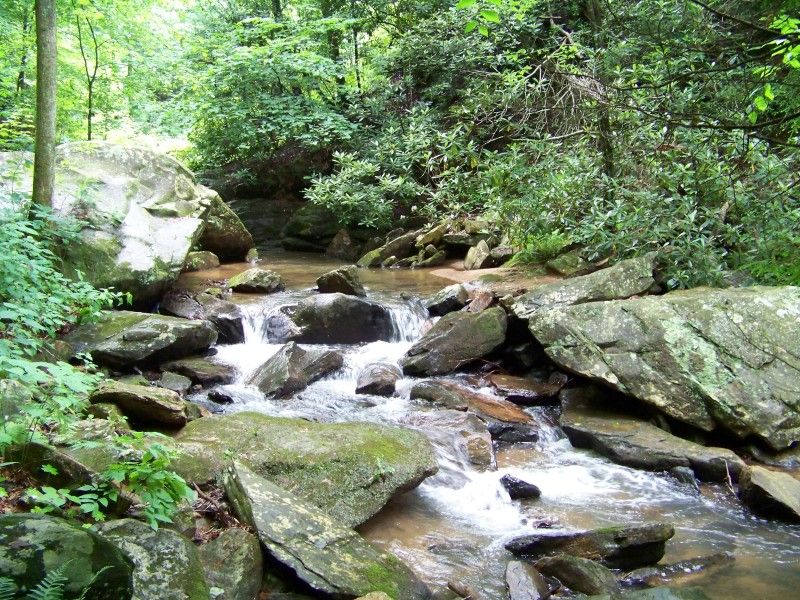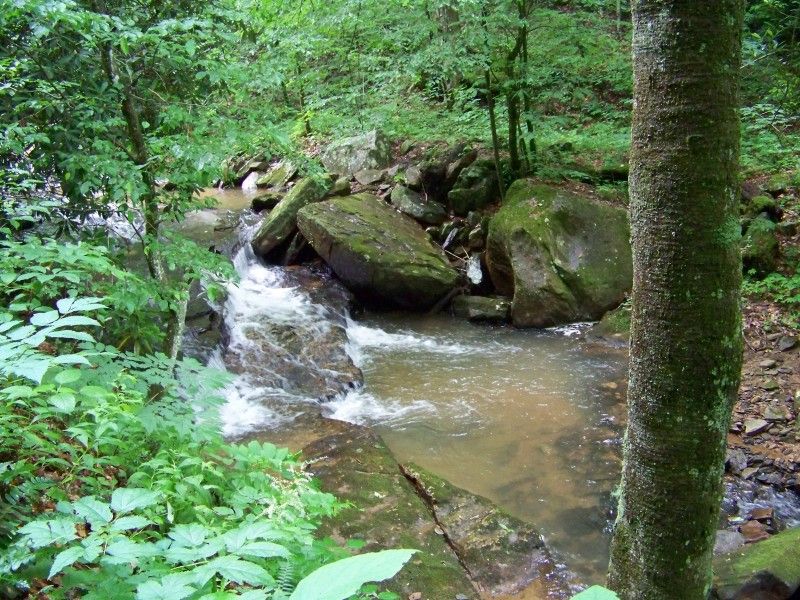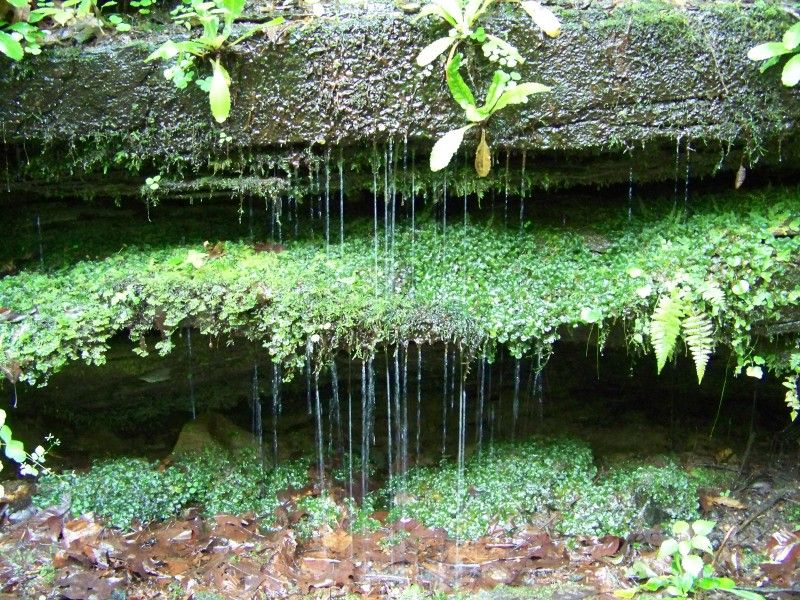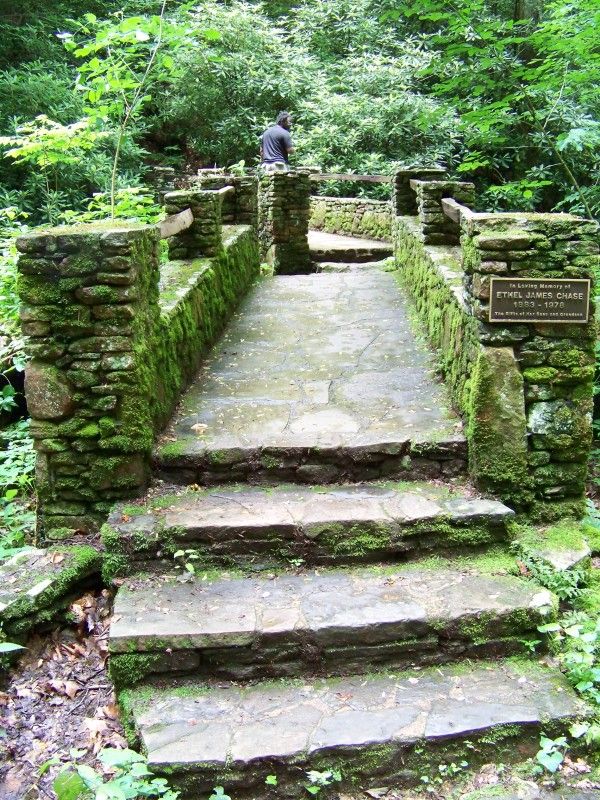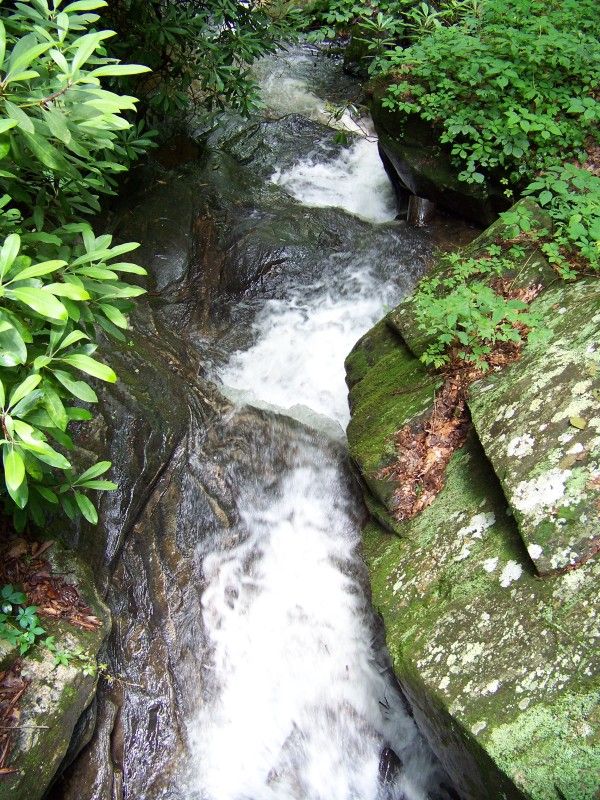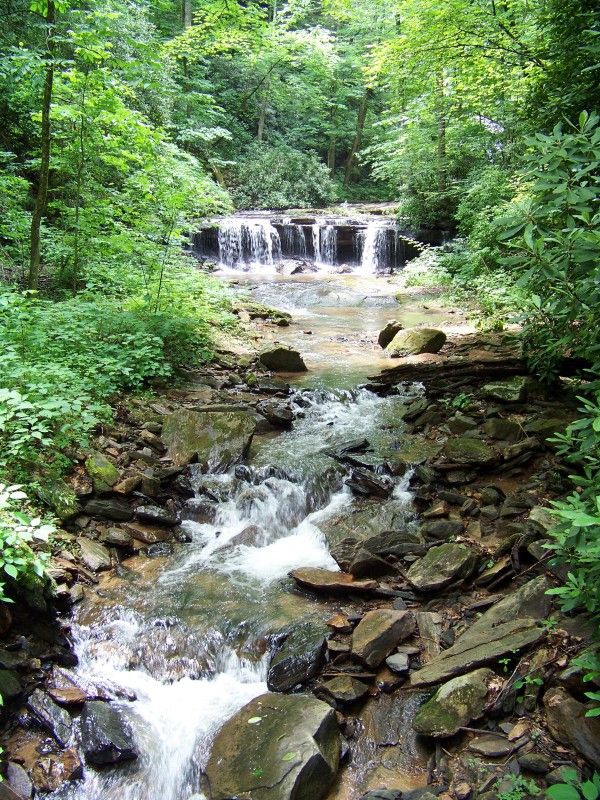 As I understand it, flattening oneself out in order to look larger and more threatening to predators is a common trick among snakes. It didn't work in this case though, because the snake in question was maybe a foot long and wasn't as thick around as my little finger. And besides, it was a harmless garter snake. We poked it with a stick and it slithered away.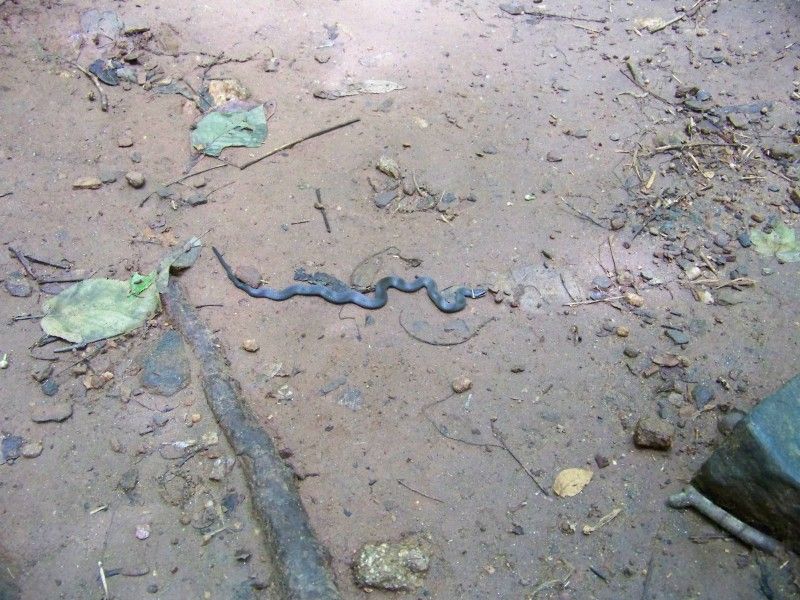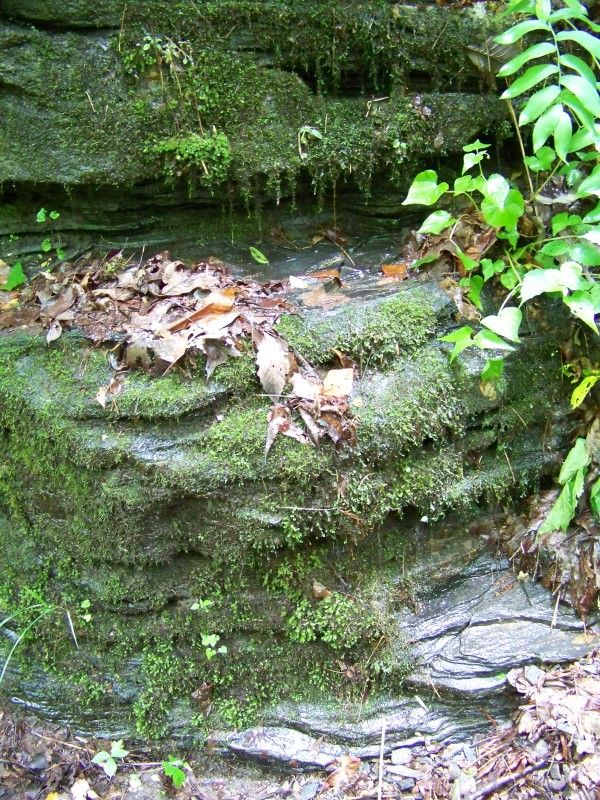 And now for the moment you've all been waiting for...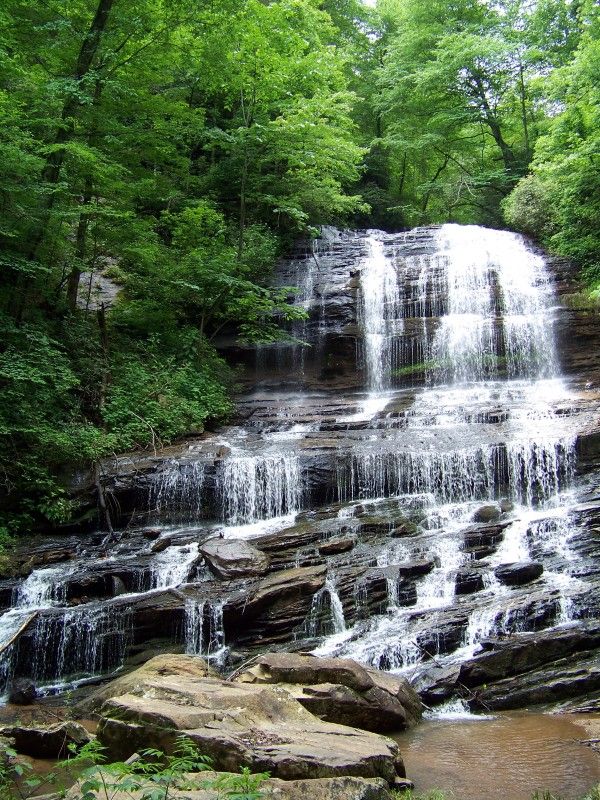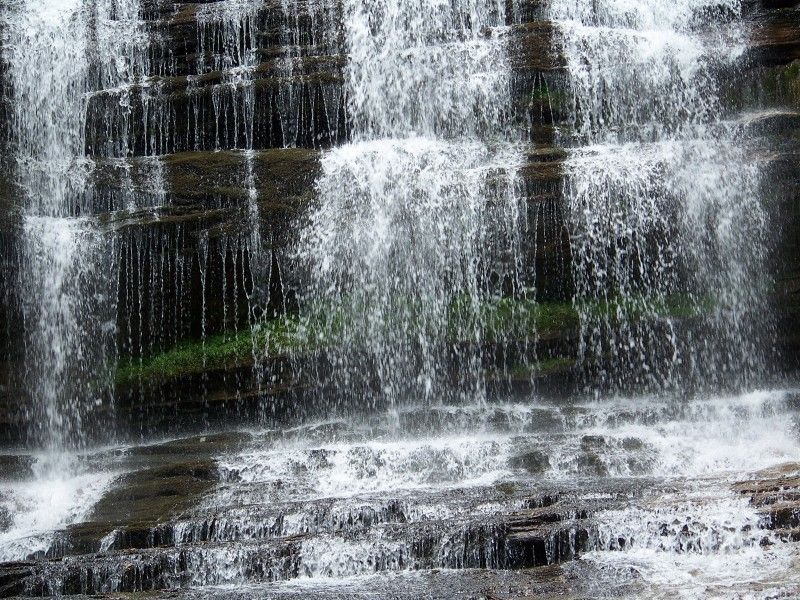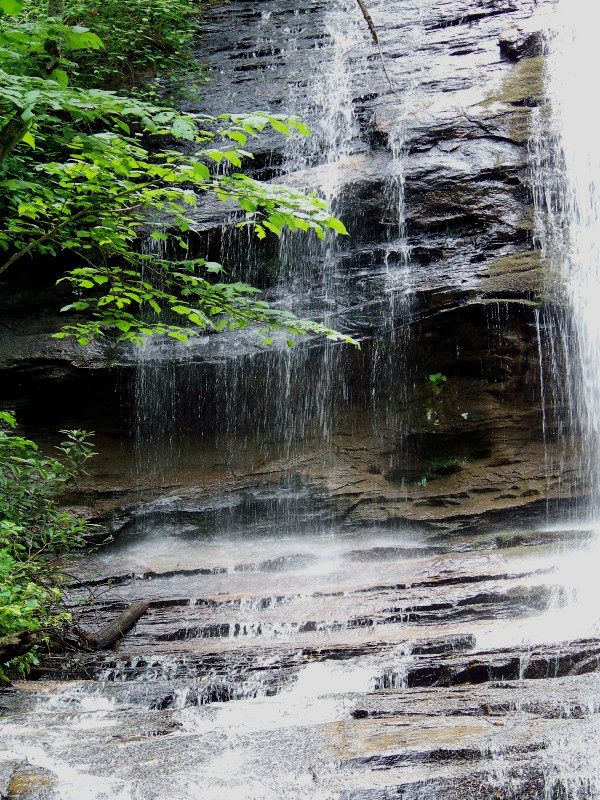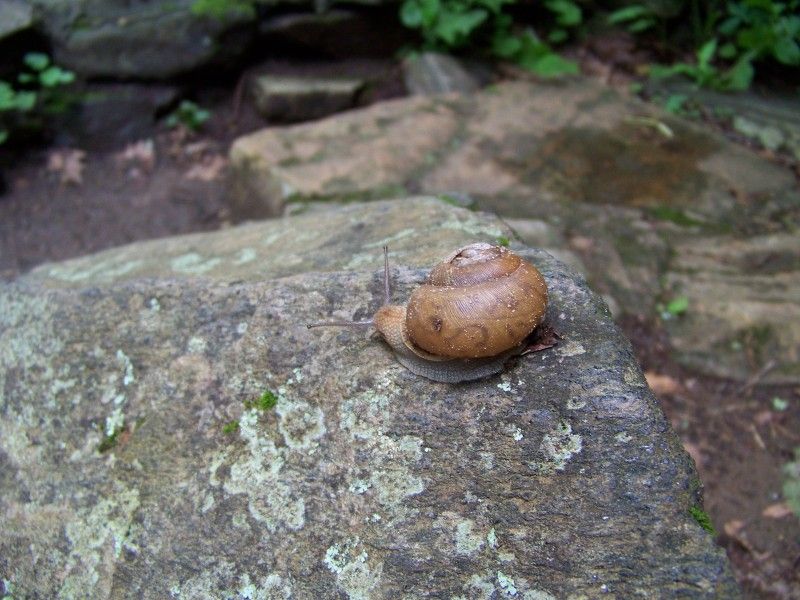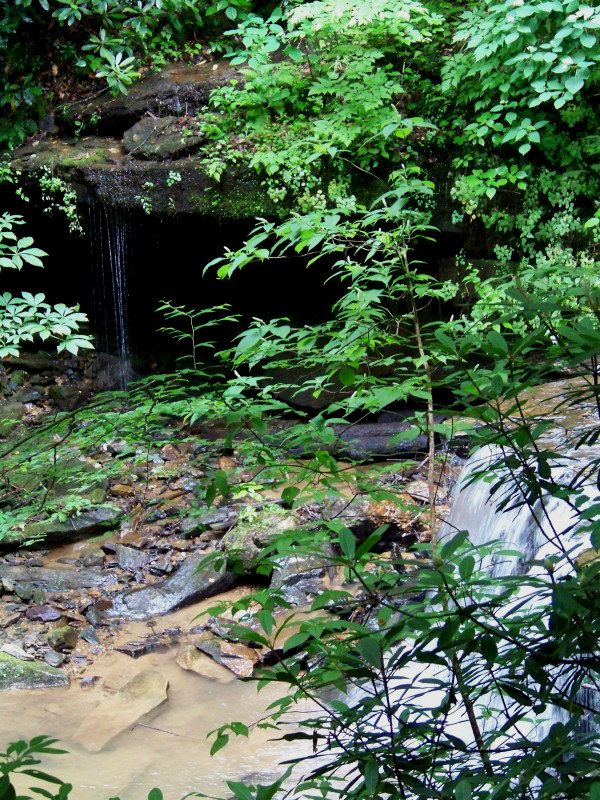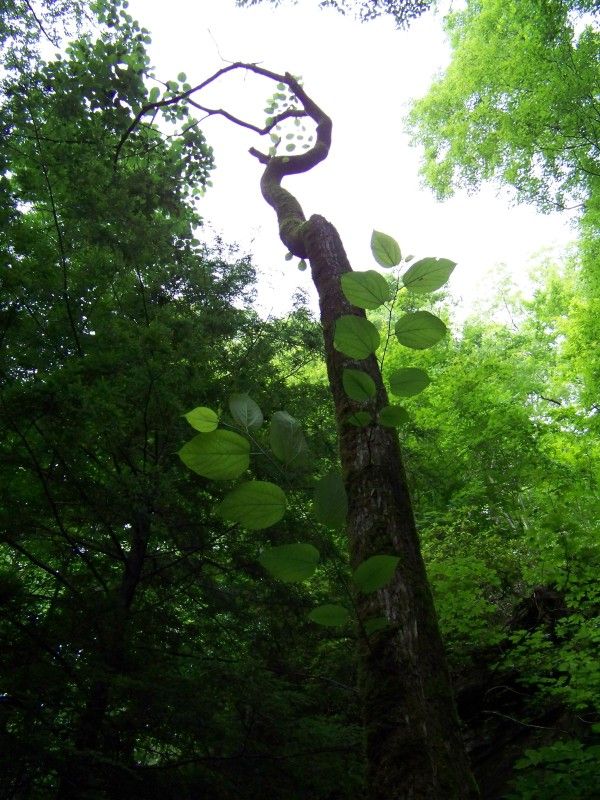 And, just for fun, a few bonus shots from the drive back home.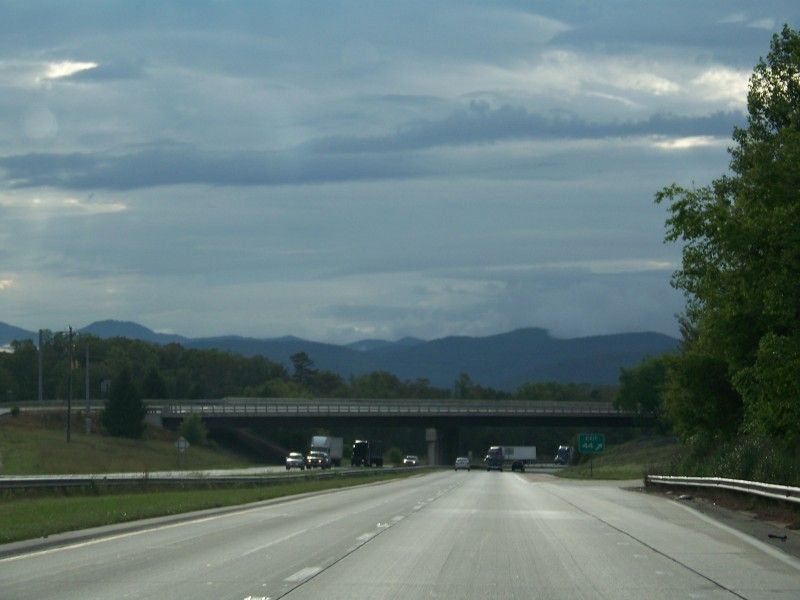 There's the steam plume from the CP&L power plant. We're definitely back in civilization now.
Goodbye for now.