Exclusive: Developer more than doubles housing plan for site near Google's North Mountain View development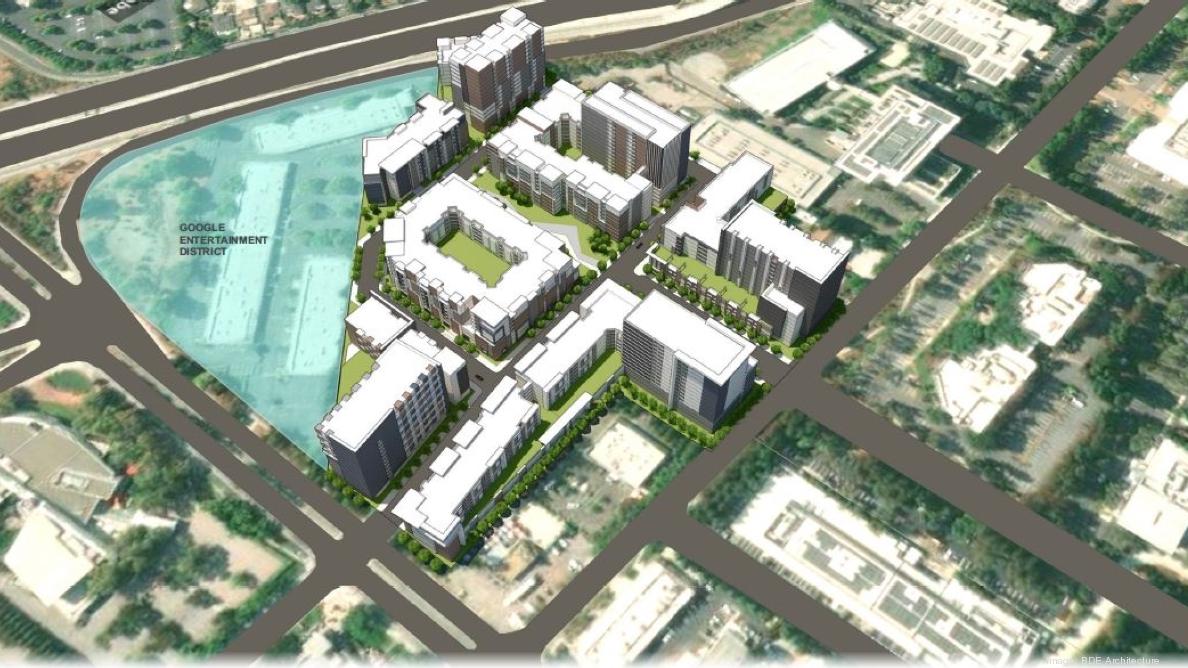 The number of residences proposed represents about 20% of all the new homes called for in Mountain View's North Bayshore district.
www.bizjournals.com
The developer tried to create a plan that's in line with what it thinks the city's "Gateway Master Plan" should ultimately be, Vierra said.

What it came up with looks very different from its last proposal, submitted to the city in November 2018. The previous plan called for 885,000 square feet of new office space and up to 742 new residences, as well as a hotel and a theater. The new proposal calls for seven buildings offering residential units that together would contain 2,019 units, 15% of which are designated as affordable.
Though, it goes on to say that infrastructure limitations (is, car access) and Google's plans next door may crowd out other development for "decades".
Mountain View's balance of jobs to housing units is very much tilted in favor of the former. Its ratio stood at 2.51 jobs for every housing unit in 2017, according to U.S. Census Bureau data. That was the third-highest in Santa Clara County at the time, behind Palo Alto (3.54) and Santa Clara (2.58).
Nice to see these numbers in the news, at all, and, especially, with regard to developments outside of San Jose. Puts the imbalance in to hard, unambiguous perspective.