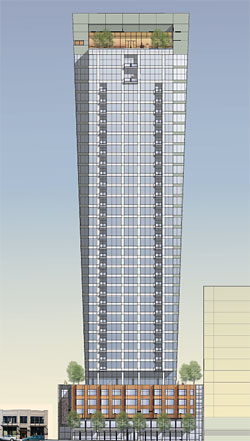 ---------------------------------------------------------------------------------------------------------------------------------------------------------------
From todays DJC.

http://www.djc.com/news/re/12070989.html

October 20, 2014

Security Properties revives tower plans

By JOURNAL STAFF

SEATTLE — Security Properties is getting ready to reboot a stalled project.

The developer filed a new application with the city of Seattle earlier this month related to the construction of Kinects, a 40-story mixed-use tower at 1823 Minor Ave. in the Denny Triangle.

The building would have 366 residential units, 350 parking stalls and nearly 4,000 square feet of street-level retail.

Bumgardner is the designer and Andersen Construction Co. is the general contractor.

Security Properties said in 2008 that it planned to break ground on the tower by mid-2009. But by then the Great Recession was in full swing.

The developer declined on Friday to comment on the project.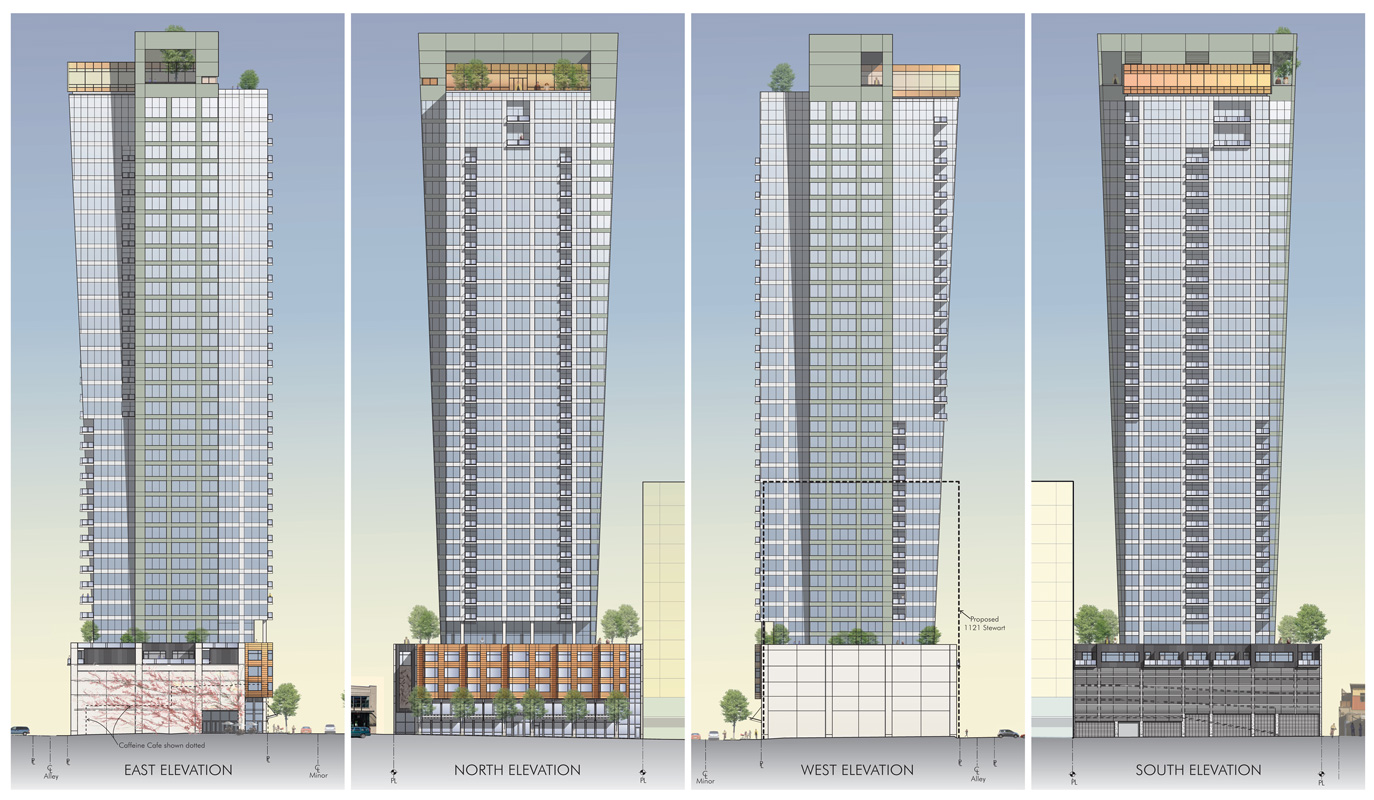 http://www.bumgardner.biz/projects/kinects-tower/&cat=high-rise