Seattle Seahawks
1x Champion:
2013
Seattle Sounders FC
3x Cup Winner:
2009, 2010, 2011
Home of the NFL's Seattle Seahawks

Qwest with Safeco Field behind it

Pretty dramatic don't you think?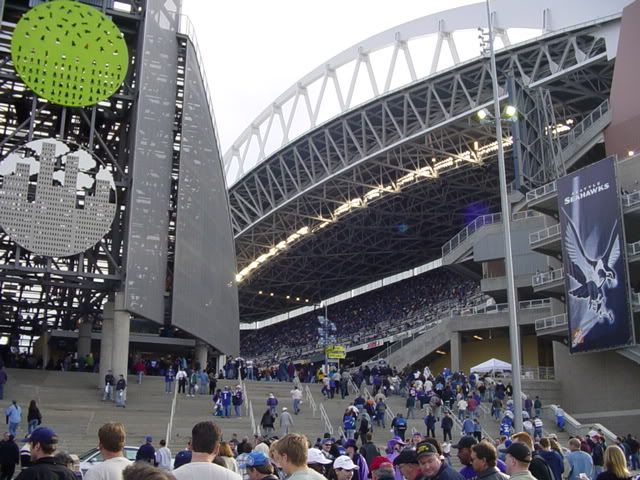 The tower video screen at the north end is the only one of its kind. Its the same size as the widescreen at the south end, but on it side, basically.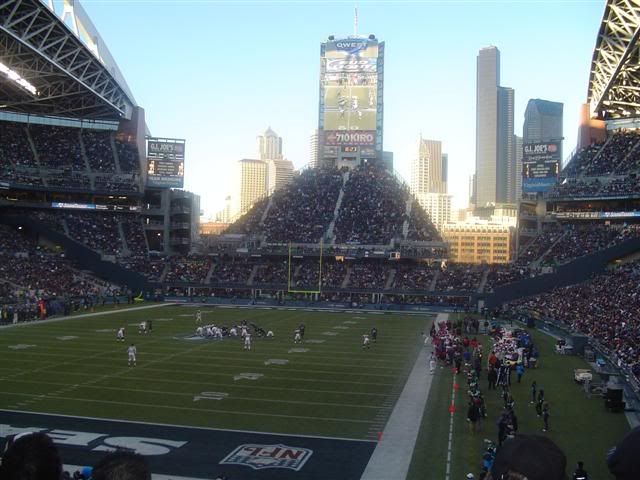 Great looking as football stadium as well
in case you're wondering, the football field is field turf(basically plastic grass with rubber granules) The soccer pitch is real grass that rolls over the field turf and actually locks itself with the blades of turf. FIFA tested and approved, and now used on infill turfs everywhere. The blades lock so well with the grass pitches that sometimes the football lines bleed through.