·
Oh ma Lordee, lookee here
Part #1:
You come to the end of Melbourne's magnificent Royal Parade Boulevard (the northern version of St Kilda Rd), and are squeezed into the congestion of Sydney Rd (so named because it is the start of the Hume Highway to Sydney).
For about four miles or so, from Brunswick to Coburg, this is one of the most intensely multi-cultural and colourful strips in Australia.
It starts here: a glimpse of the famous former Sarah Sands Hotel - once the chief watering hole of Carlton Football Club and its supporters - on the left:
It's now a Bridie O'Reillys:
Greek bridal shops, Italian bomboneiri stores, Turkish cafes and coffeee shops, Lebanese, Vietnamese, Japanese,
Sudanese restaurants ...pokie venues, halal butcher shops, discount stores and up-market fashion outlets. What a mix:
It's crazy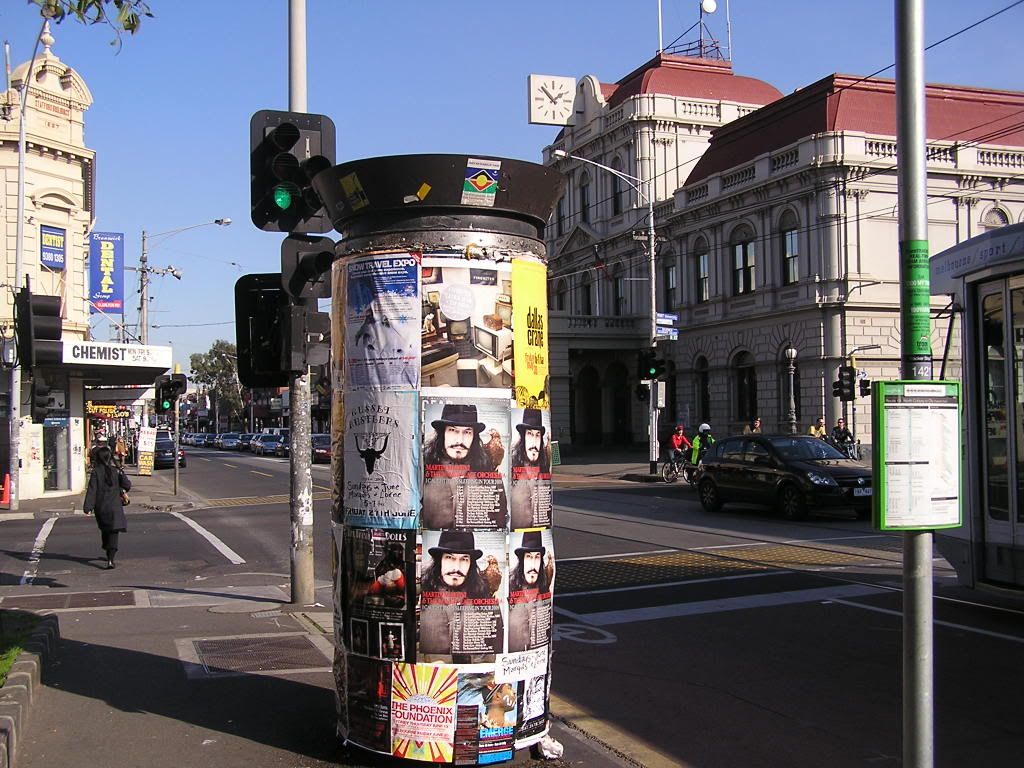 Sudanese youngsters outside the Town Hall:
This strip is at the heart of Melbourne's muslim community. But we see a mix of head scarves and a mini-skirt here:
opposite:
And there are lots of churches, most now performing community functions, like this one with its nice Tuscan tower: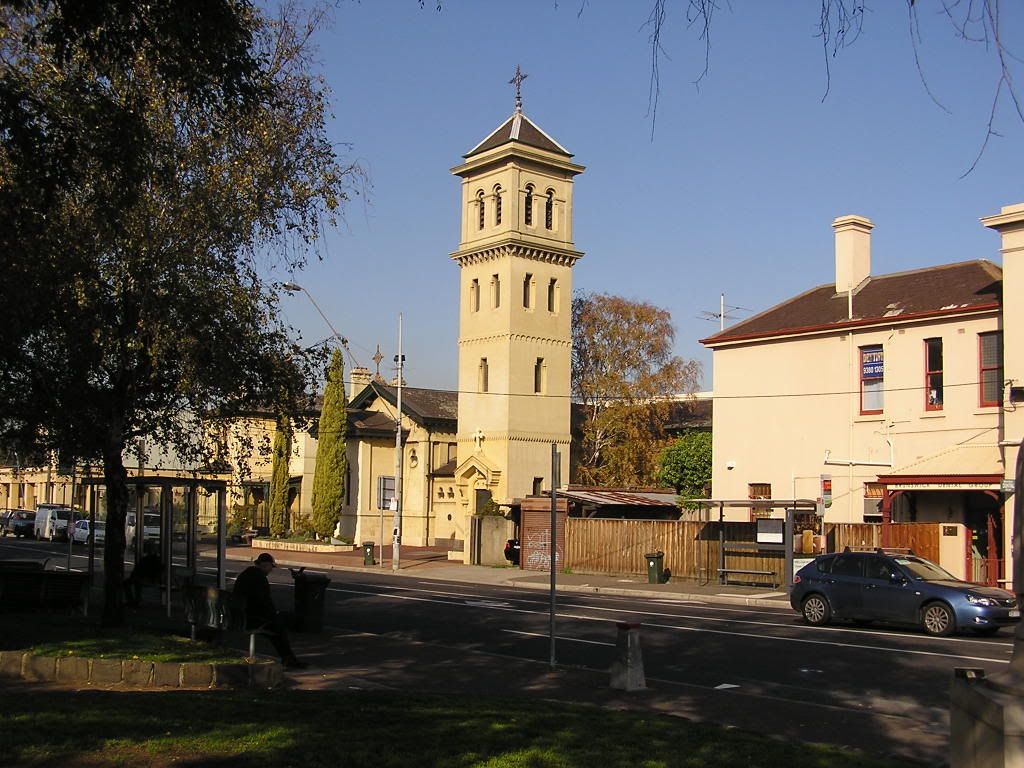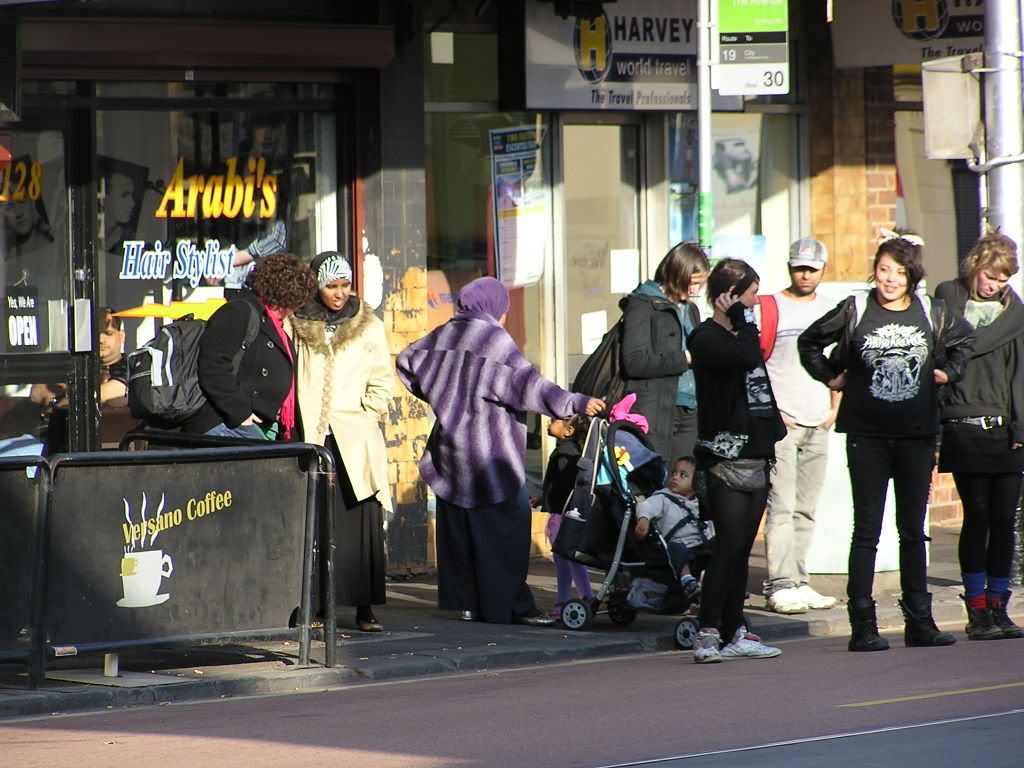 LEWIS MORAN SLEEPS UNDER THE GROUND
In March 2004, Melbourne's amphetamines drugs syndicate wars finally caught up with crime family patriach Lewis Moran here at The Brunswick Club, a pokies venue, as he was chased around a pool table and shot dead on the floor, his old drinking pal Bert Wrout seriously wounded.
Moran's sons Simon and Mark had been earlier victims of the two-year gang wars which saw around 30 career criminals gunned down on the streets of Melbourne, followed by theatrical gangland funerals, many held at the big St Marys Star of the Sea Church just down the road in West Melbourne.
Lewis Moran death came the day after the burial of hitman Andrew 'Benji' Veniamin, gunned down in 'self-defense' by construction industry identity big Mick Gatto in the back of "the Carlton Crew's" favored restaurant a week or so earlier.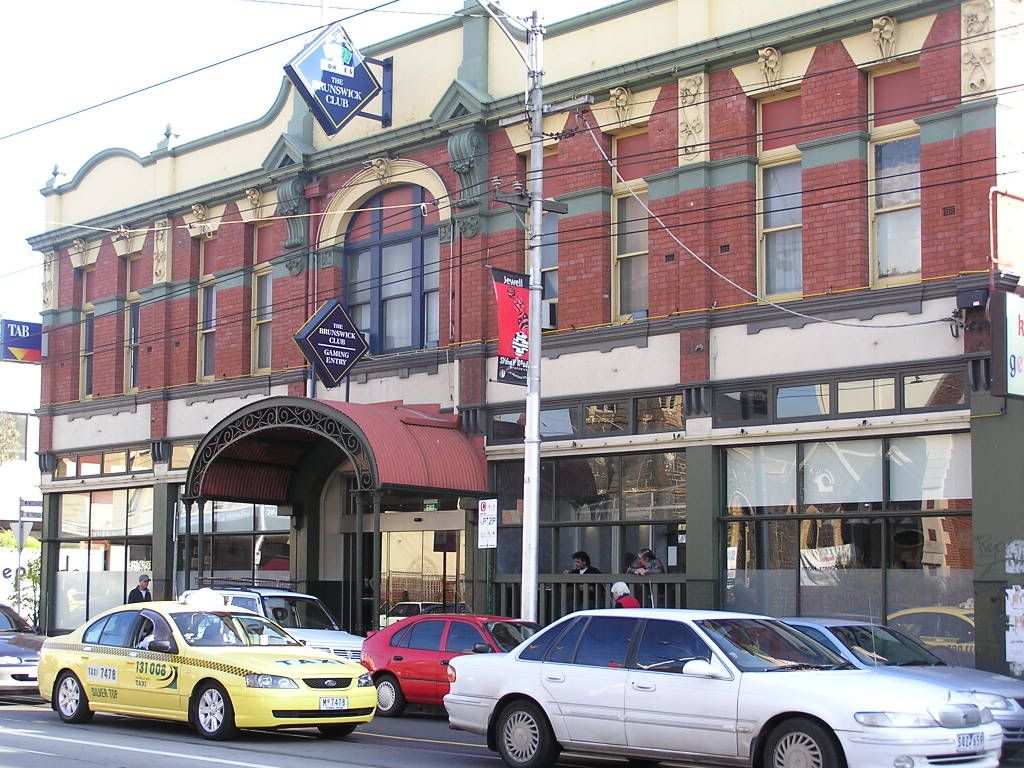 Crime scene tapes became rather familiar around Melbourne streets: this pic was taken by Angela Wylie of The Age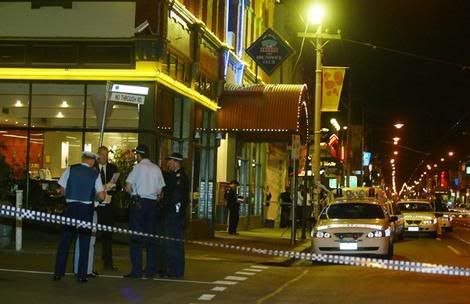 The site already had an interesting history:
This is about opposite: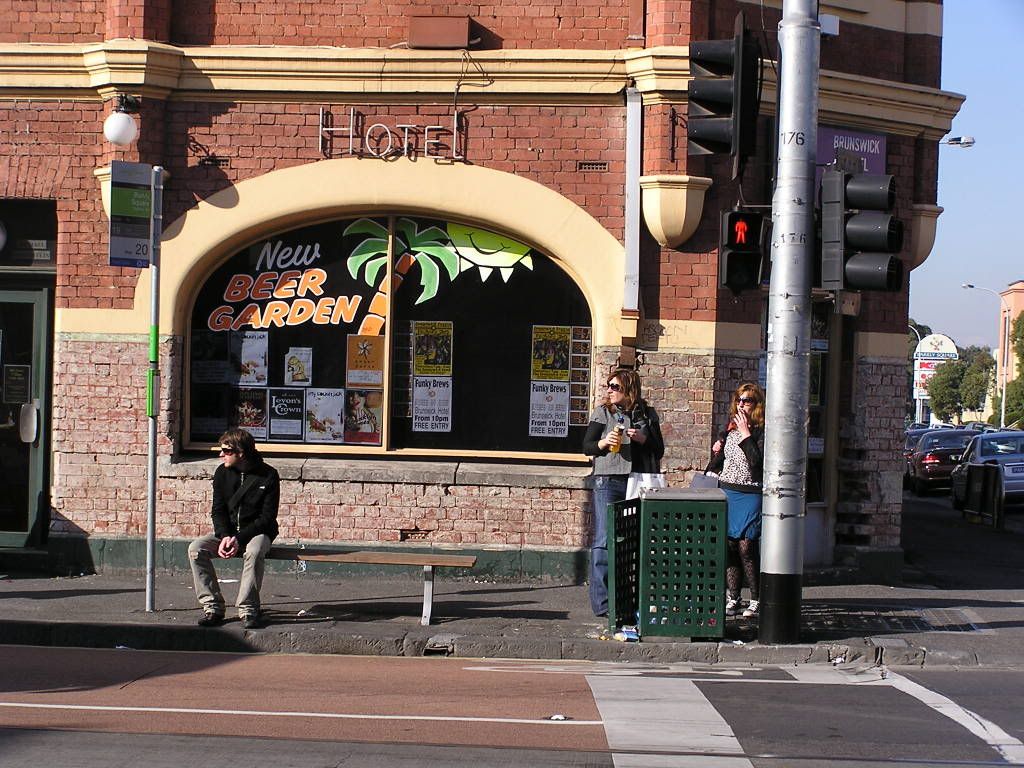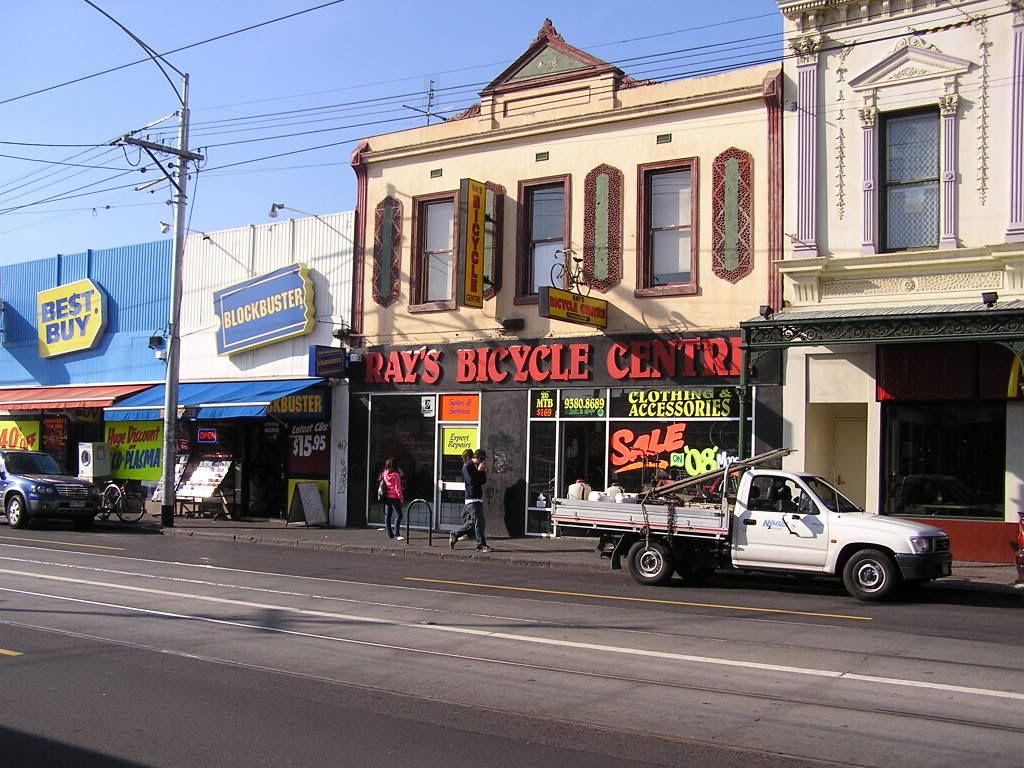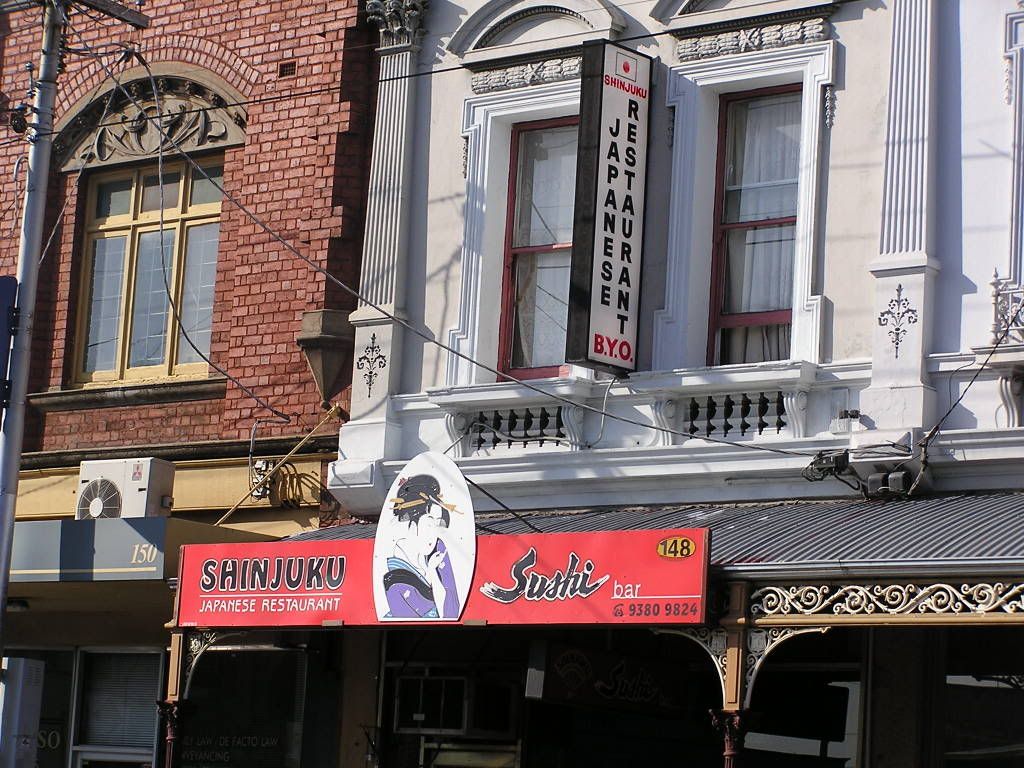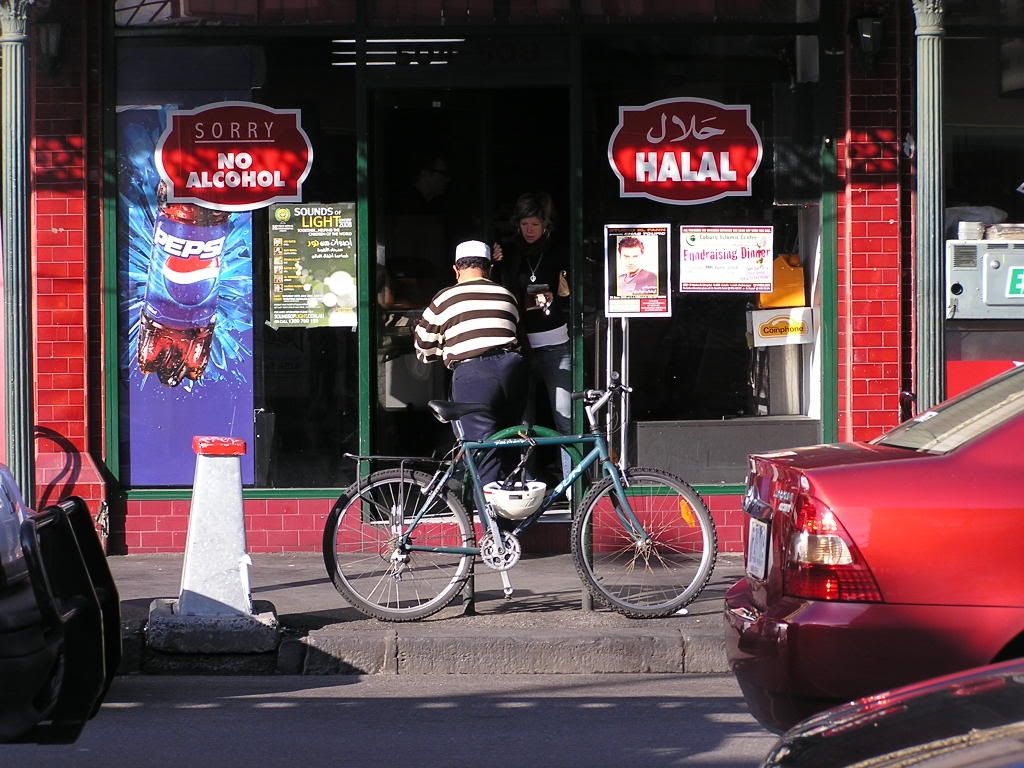 Turkish delight: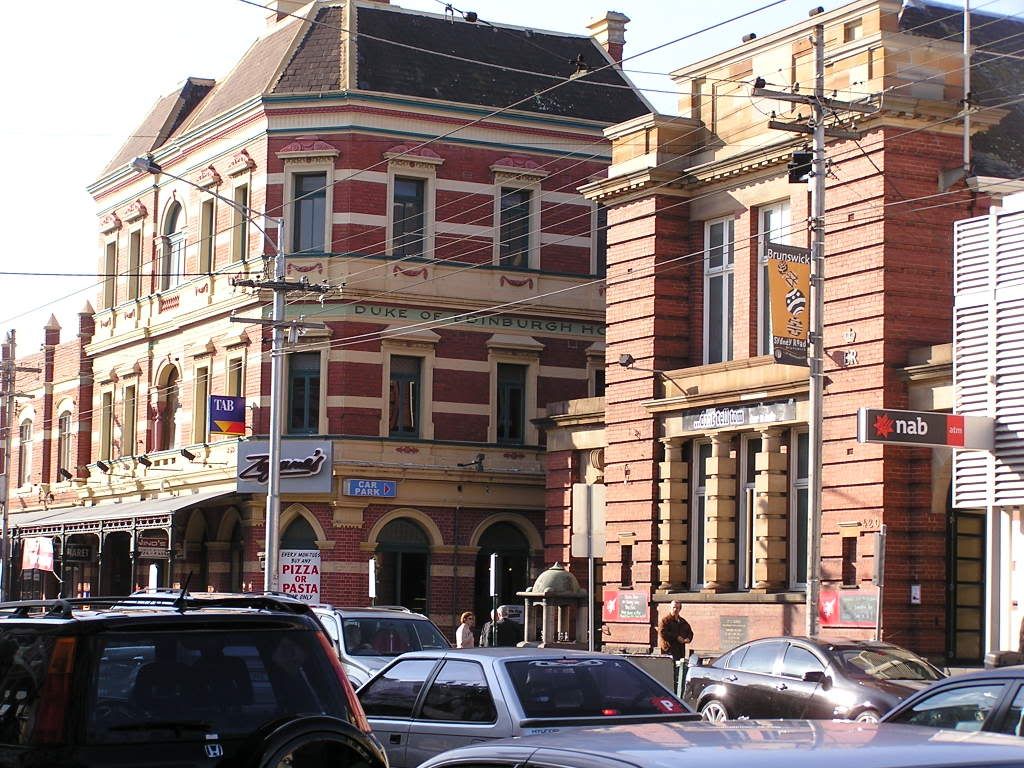 This very old bluestone church is now used as an asylum seeker's support center:
Called, I think, The Olive Way, or maybe' that's in the Uniting Church beside it - or maybe it's all one, I'm just not sure.
Well, that's it for this post ... back with some more shortly. Hope you enjoy...Sydney Rd. Bronte