Shanghai World Financial Center (Part 6)
Link to
Shanghai World Financial Center (Part 5)
(
Part 4
) (
Part 3
) (
Part 2
) (
Part 1
)
Height: 492m
Floors: 101
Year (start): 1997
Year (end): 2008
GFA: 377,300 m²
Elevators: 31
Escalators: 33
Costs at completion: $850,000,000
Location: Pudong, Shanghai, China
Two architect firms is involved in the project,
Kohn Pedersen Fox Associates
and East China Architectural Design & Research Institute Co. Ltd. The tower contains commercial offices, a shopping centre, a museum and a 6-star hotel. The foundation stone was laid on August 27, 1997, but a fund shortage on the Japanese side caused by Asian financial crisis halted the project, and nothing had since been done to the projected structure. Construction finally resumed on February 13th, 2003. The design of the opening near the top of the tower has changed in mid-October, 2005; from a circular to a rectangular opening. Architect and developer claim that it is cheaper and easier to implement the new design.
__________
Videos:
Video 1 (Click to open/12.2MB)
Video 2 (Click to open/15.5MB)
__________
Webcamera:
German School Shanghai Webcamera
__________
Renderings: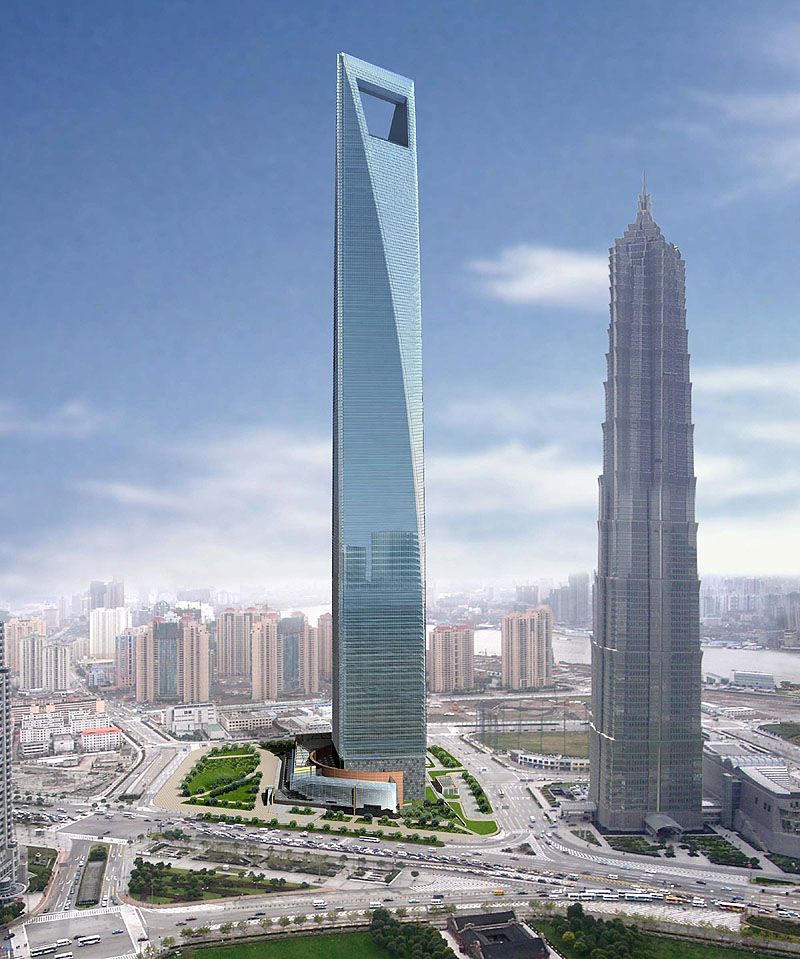 >
Enlarge (2000x2398 | 544 kB)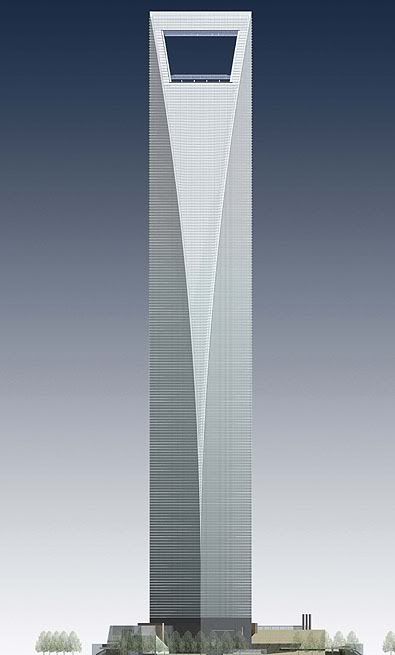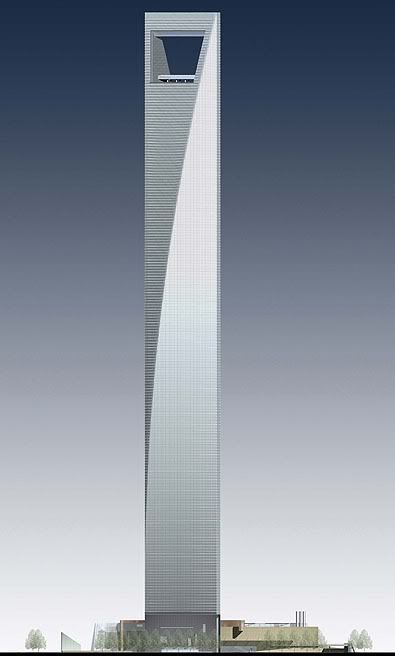 >
Enlarge Left (2000x3316 | 554 kB)
>>
Enlarge Right (1988x3320 | 464kB)