*February 2014 update: 450m tower, no design yet.
Yes, after countless rumors, this one is officially back on track. It will be started on June 1 2011 according to this source:
http://86gc.net/article/html/73615.html
Newest visualisation (as of November 2011):
Found RTKL proposal. Hopefully final. 92 floors.

http://www.rtkl.com/publications/docs/rtkl_GLOBAL_A4_Chi.pdf

Despite its impressive 92-story height and exquisite

architectural design, Kaisa Fenglong Center is

expected to set the pace for environmentally-friendly

buildings in Shenzhen.

RTKL was commissioned to develop

a Class A office tower with the latest

technology. Capitalizing on the firm's

mixed-use expertise, the building

will contain six floors of high-end

retail, dining, and entertainment

options at its base. The tower will

also be an asset to Shenzhen's

skyline with a dynamic façade that

gives the impression of movement,

while still being solidly grounded. By

focusing on conserving resources and

environmental protection, the design

team is ensuring that Kaisa Fenglong

Center will be a leader in China's

green building industry.
---------------------------------------------
Proposal 1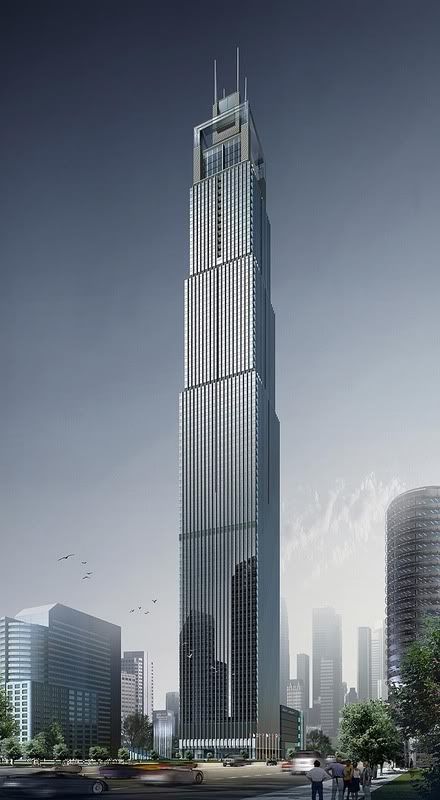 Proposal 2
I guess they will release a new design anyway. I'll try to find the rest of the renders, but I think there were only 2 proposals.
Scion's map: