Discussion Starter
·
#1
·
O.K. I know, I know this doesn't really deserve its own thread but at the moment its lurking in the London Wall thread and bits of threads elsewhere so I thought as it is in a significant location (and to make it easier to update) I'd start one.
http://www.fosterandpartners.com/Projects/1301/Default.aspx
"The scheme for a 170 bedroom hotel and 90 apartments creates a new landmark frontage in this prominent location at the east end of The Strand. The project combines the restoration of the listed façade of Marconi House with a new Portland Stone building. The design integrates the existing building and contemporary additions."
"The corner plot was developed in 1903 with the construction of the Gaiety Theatre and a Masonic Lodge, with conversion of the lodge in 1911 to offices for Marconi. 'Marconi House' became the site of the BBC's very first radio broadcast (a news bulletin) on 14 November 1922. Bomb damage in World War II instigated the closure of the theatre, to be replaced with the English Electric Building in the 1950s, with the entire building being converted to Citibank House in the 1970s."
The majority of the existing structure is being demolished by Cantillon Demolition to enable construction of the new 11-storey Silken Hotel. This enabling works package involves the retention of the original 1903 façade around the Marconi House site of the building, as well as construction of a three storey basement below pavement level.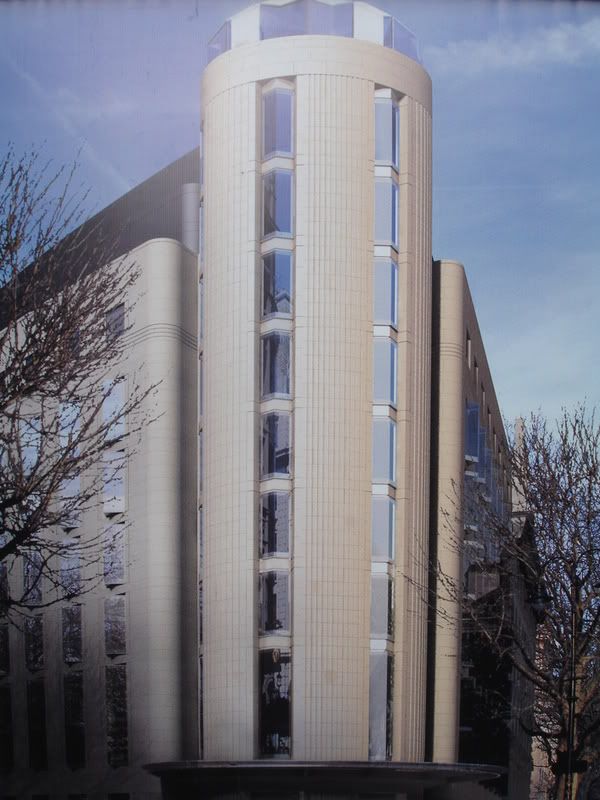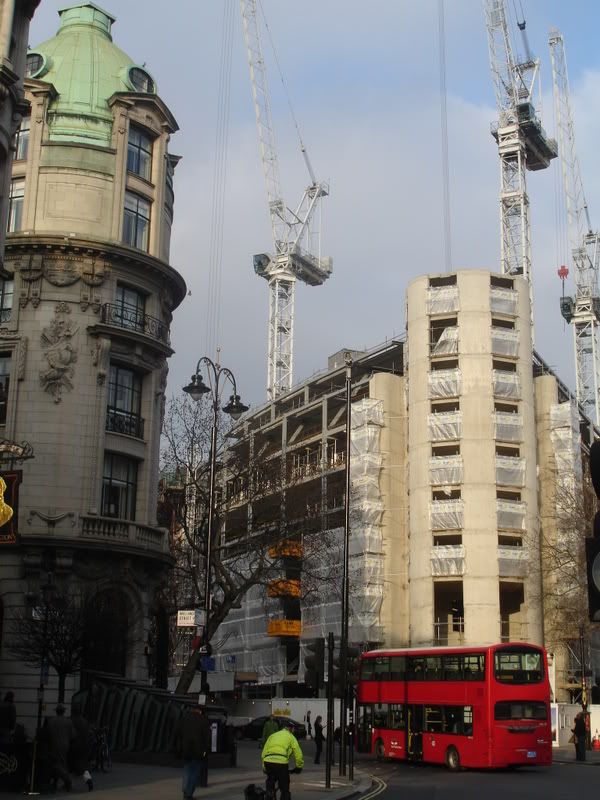 Anyway, the reason for all the above is that the windows and inner part of the facade have started to go up. IMO this building desperately needs the cladding to be top-notch in order to lift the design - here's hoping.