Discussion Starter
·
#1
·
Grantham, originally a Roman settlement, Grantham means 'Town on the sand'
Population 42,000 with a Metro of nearly 50,000
I think Grantham is very green...I think there is at least one tree for every building!
Its history per capita is amazing
Isaac Newton was born on the outskirts and he lived and grew up in Grantham, He went to the 'Kings School' which is also where I went!
Margaret Thatcher was born here!
The worlds' first police woman was part of the Grantham Police.
Was a major manufacture of shells and ammunition during WWII, many houses still bare the scars of salvages from out army, metal fences taken etc.; the town was heavily bombed by German planes…but all is well and out twin town is non other than Sankt Augustin Germany.
Some scenes from the film 'The Haunting' were shot here at Harlaxton Manor.
Belvoir Castle…is old!
I waded through nettles and dead rabbits to get this shot, Grantham skyline
Beverly Hills area…That's what I call the place anyway.
Marriot Hotel…There are actually three 5 Star hotels in small Grantham.
Industrial Park
The 'Rough Area'
Isaac Newton Pub, in front of a malt!
Grantham Train Station, Best Station of 1998
St Johns Church
Inside Sainsburys supermarket.
Beautiful area, bust a few hundred meters from the town centre.
I can't spell his name…But this guy was a big politician over 100 years ago
Dead on a Sunday…the Isaac Newton Shopping Centre…Note the huge Clock with the Lion and apple tree!
A top hotel…was where public executions took place years ago
I did an entire project in art on this street, so whenever I see it memories come flooding back!
Sign Post for tourists
Very European
Plaque on wall of the Kings School
Plaque on wall of Thatcher's birth place.
Isaac Newton Statue in town centre!
Blue Pig, Lovely Tudor Pub
St Wulframs Church, 6th Tallest in UK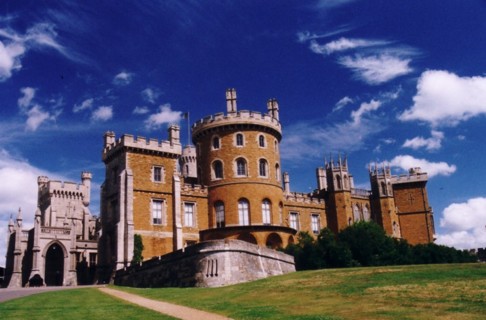 Belvoir Castle
Harlaxton Manor
I missed loads off, China Town, Little Italy, B&Q, McDonalds...
I took about 85% of the pics above today!