Discussion Starter
·
#1
·
Spot: First mall in Nabatiyeh
Developed by BA United Holding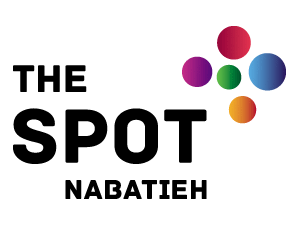 'Spot Nabatiyeh'
, a mall in that area, is
expected to open its doors for the public before the end of this year
, said Amanda Karam, Senior Marketing Communications Executive at BA United Holding, the company that owns the project.
The company also owns the Spot C mall in Choueifat, and Spot T mall in Tayyouneh, both under construction.
Spot Nabatiyeh is located in Kfarjoz (Nabatieh). It is situated on a 5,690 m2 triangular shaped land plot. The project's gross area is 25,180 m2 and its Gross Leasable Area is 14,735 m2.
The mall has eight floors: Four underground, one ground, and three above-ground floors.
The underground floors are dedicated to parking and entertainment facilities, including movie theatres, and a Spa with indoor pool. They are anchored with a supermarket and home appliance stores at the lower ground floor. The mall is surrounded by an outside parking area for approximately 300 cars.
The mall's blocks and floors are connected offering leisure and dining activities with indoor and outdoor restaurants at the first and second floor, separated from the 1,700 square meters dedicated to families' food court and kids playground located at the third floor.
The mall is intended to serve Nabatiyeh's 120,000 residents in addition to the rest of the South.
Reported by Rana Freifer