Discussion Starter
·
#1
·
I decided to take a day trip to Stratford and Warwick seeing as the weather was so nice. Stratford is the home of William Shakespear and most things there are organised around it, its not a very big place but quite scenic and FULL of tourists, luckily i woke up early and got around before the toursit groups got out! Hence why the pictures seem quite empty of street life.
There are lots of house boats and pleasure craft in the small harbour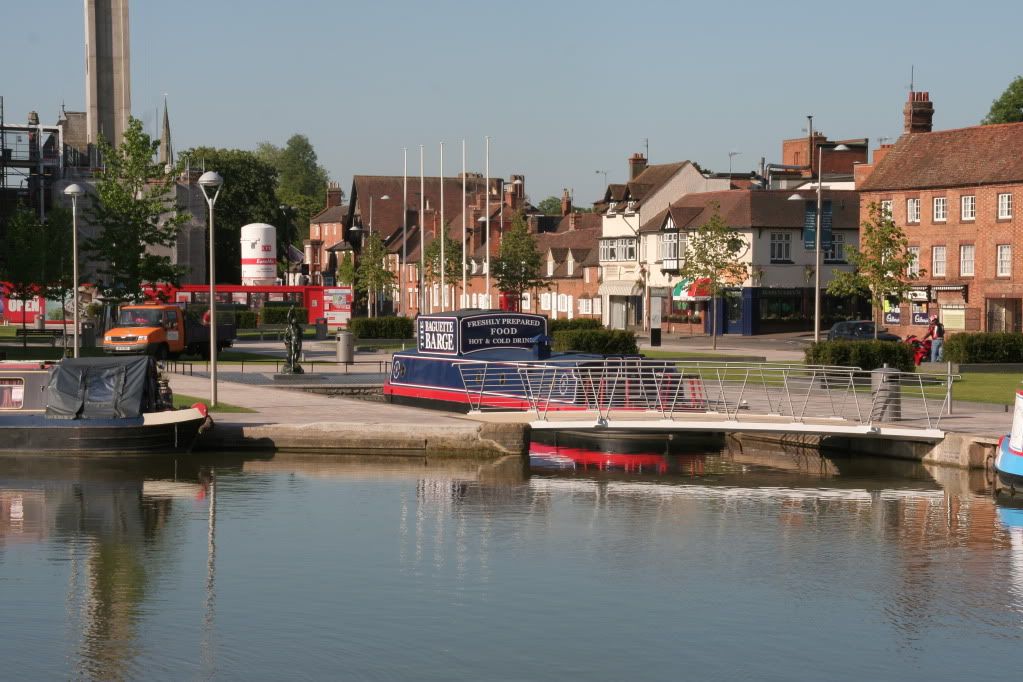 Looking from the harbour up to the main town
There are loads of cafe, bars and restaurants adn in the evening they were all very busy! I loved the look of the little lane with warehouses behind which gave an insight to the towns more recent history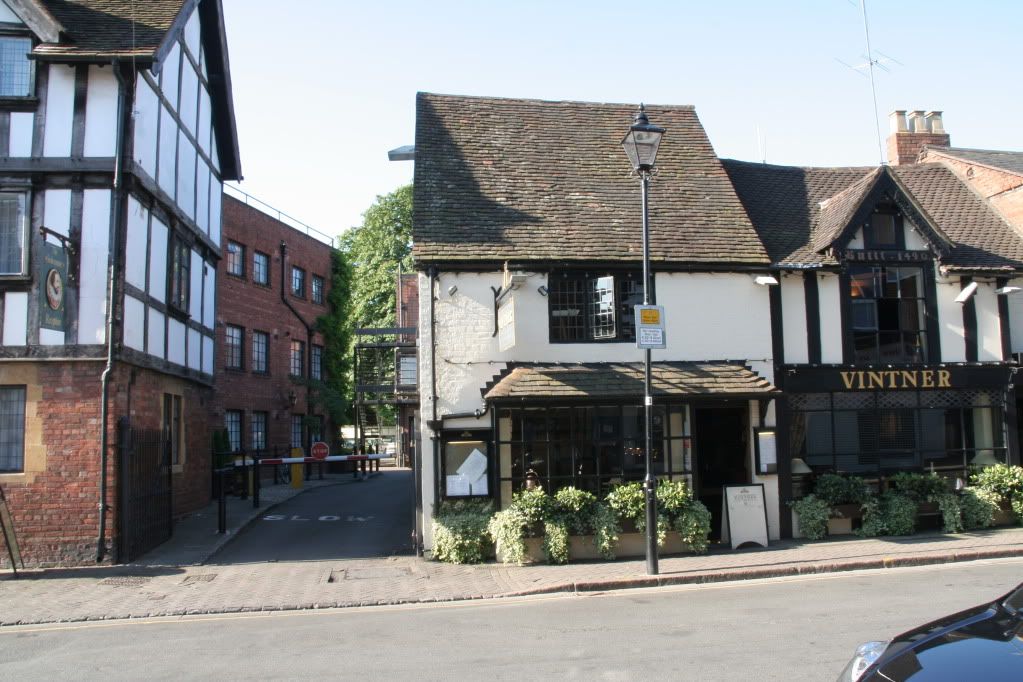 Inside a cafe, love how the wood holds up the structure, ironic how these buildings could be seen as eco fiendly now!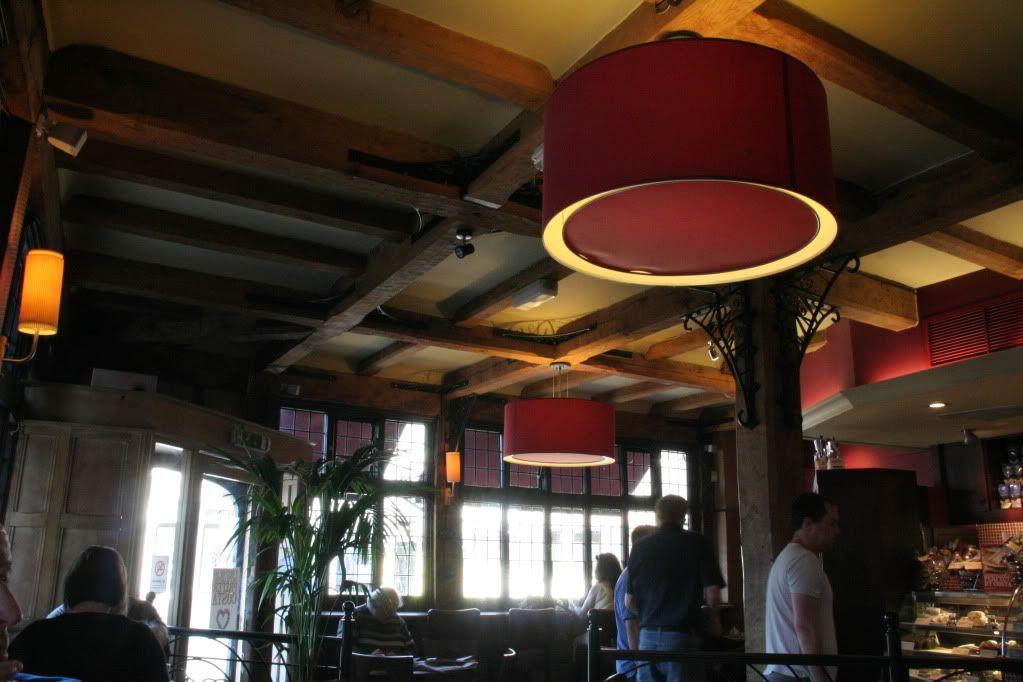 Part of the main high street, lots of curio shops as well of some big brand shopping names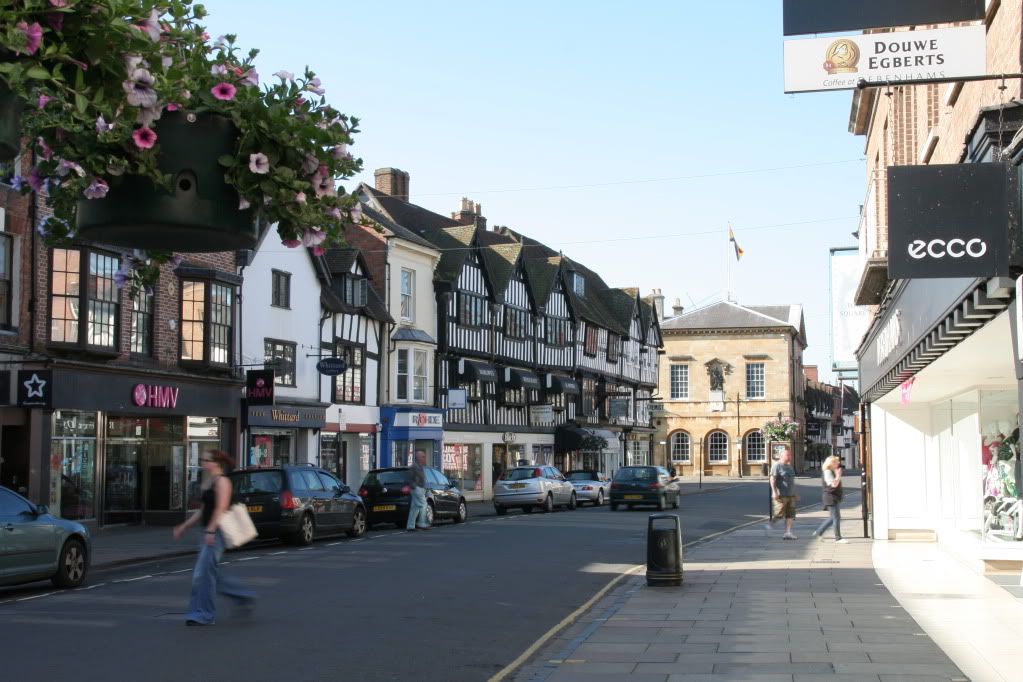 The architecture the towns famous for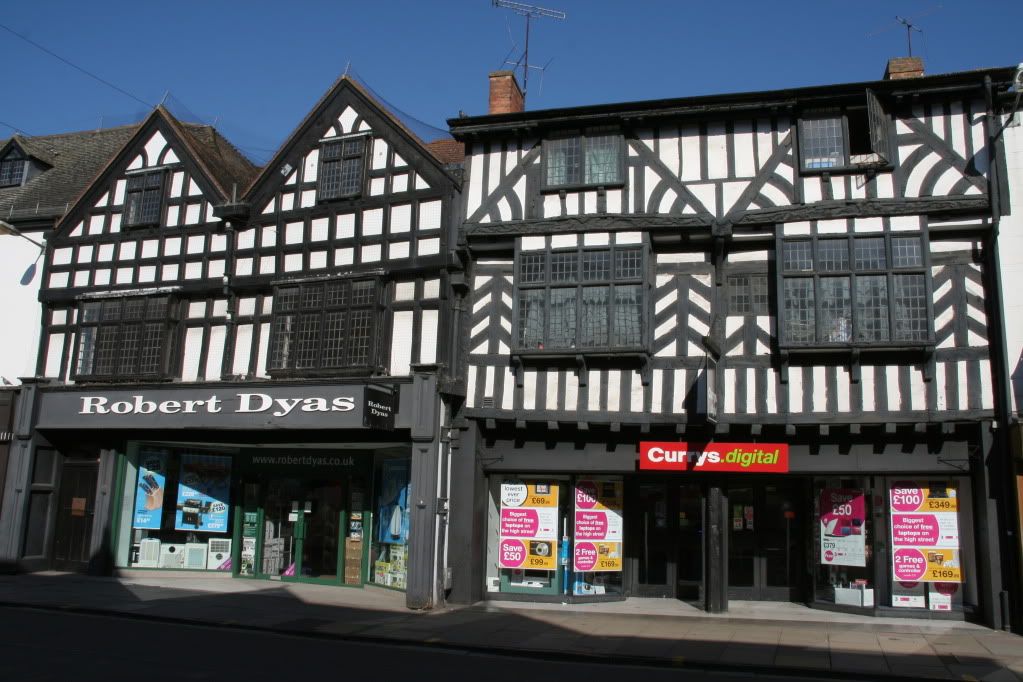 You cant visit britain and not go to a cafe for afternoon tea of triangular sandwiches (with the crust cut off), scones and clotted cream (must be clotted or its not british!) and then little cakes fancies, mmmmm! Best place ive had this is on Bath though.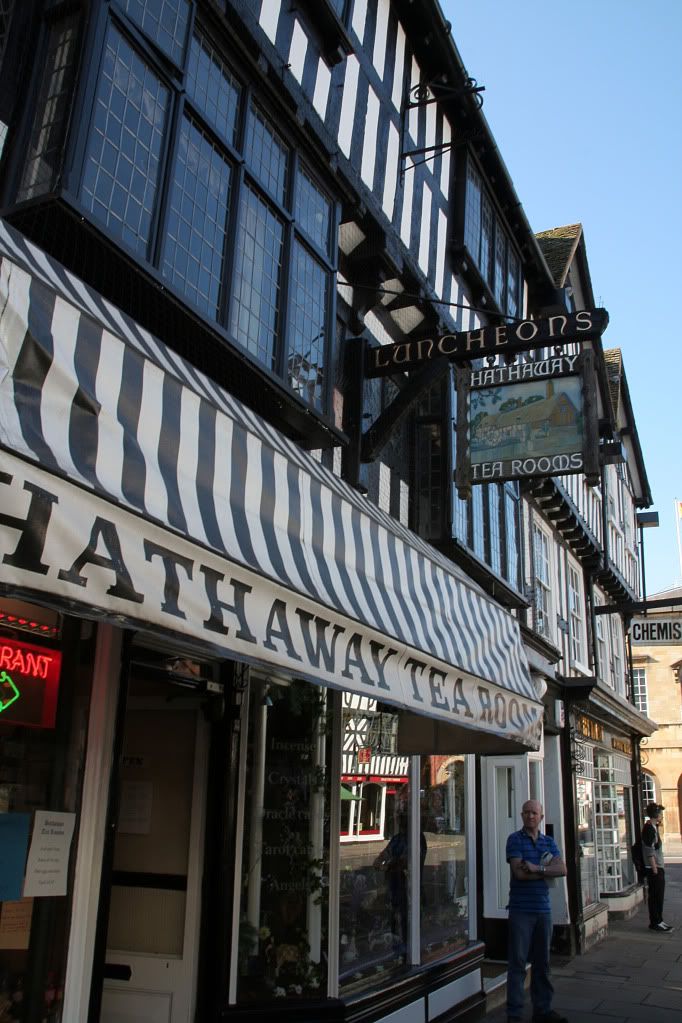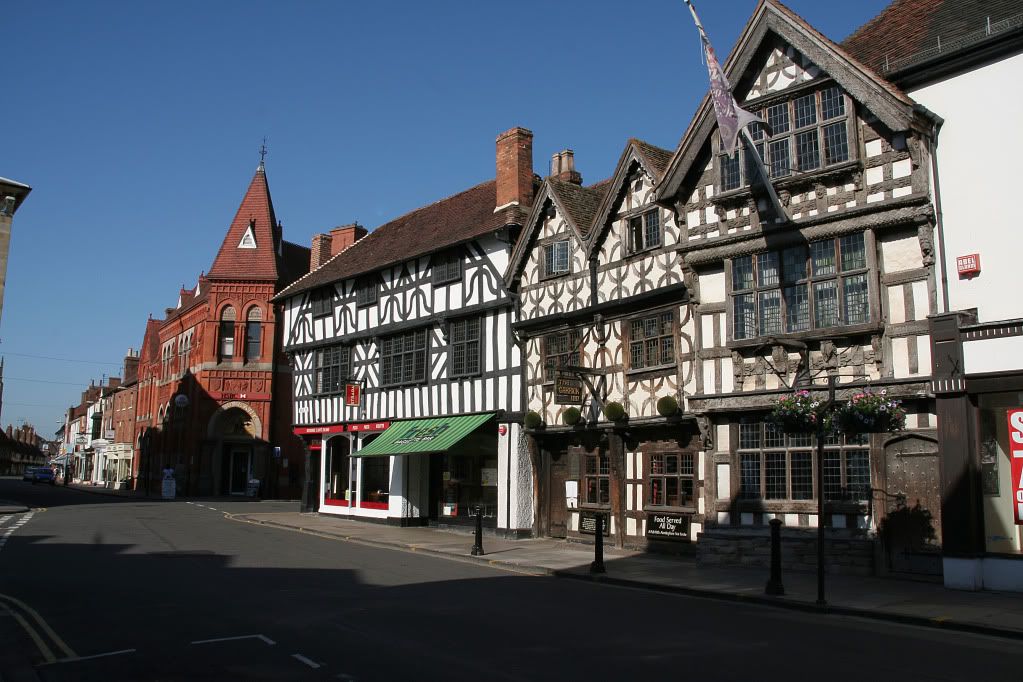 Garrick inn, oldest pub in stratford and dates from 1500's
Harvard building, where the university of Harvard in the US was formed
Lovely hotel on the right, i had dessert here after a bad meal somewhere else and it was fab
Lovely weather, its not always raining in the UK lol, when it isnt there is nowhere i'd rather be!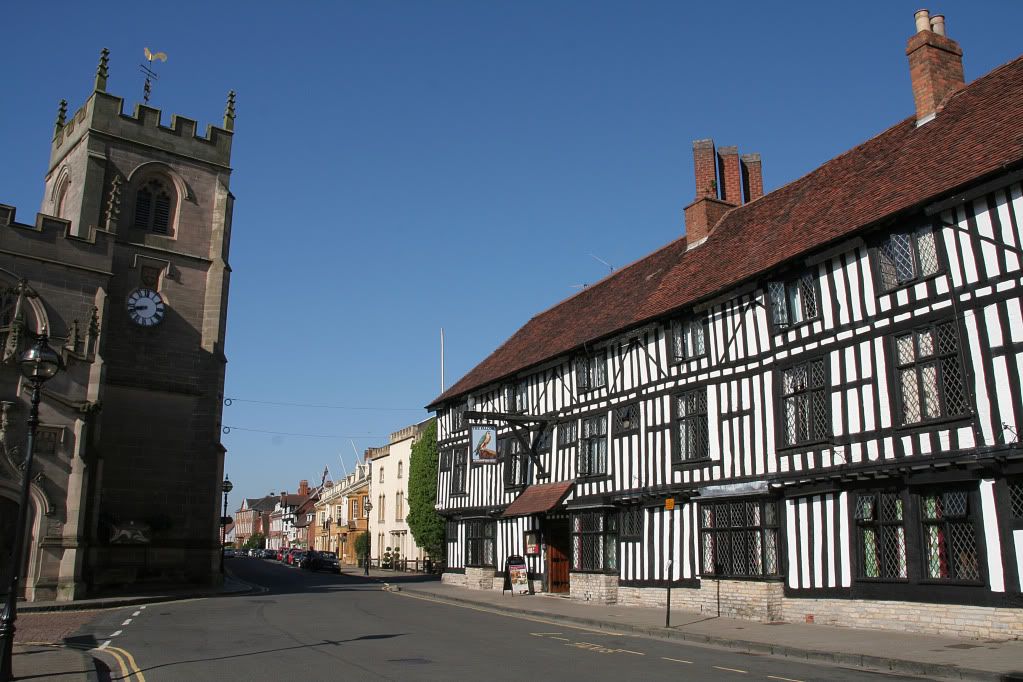 Lovely old church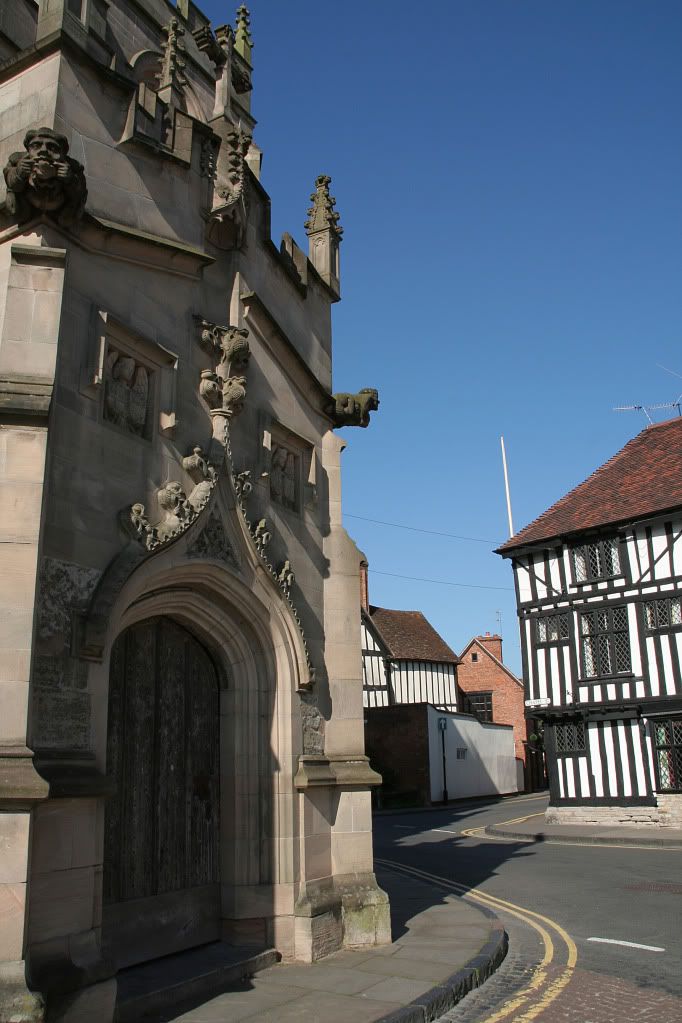 Exclusive apartments, obviously occupied by older people due to the proliferation of cat ornaments and other nick naks!
Would love to have windows like these, so much work and craftmenship in them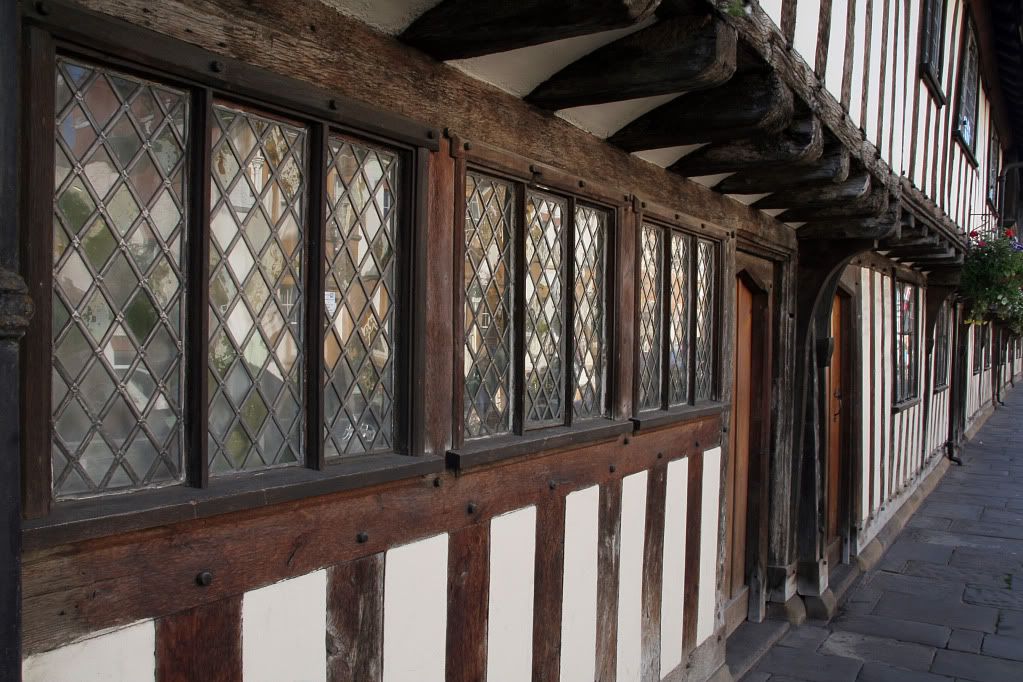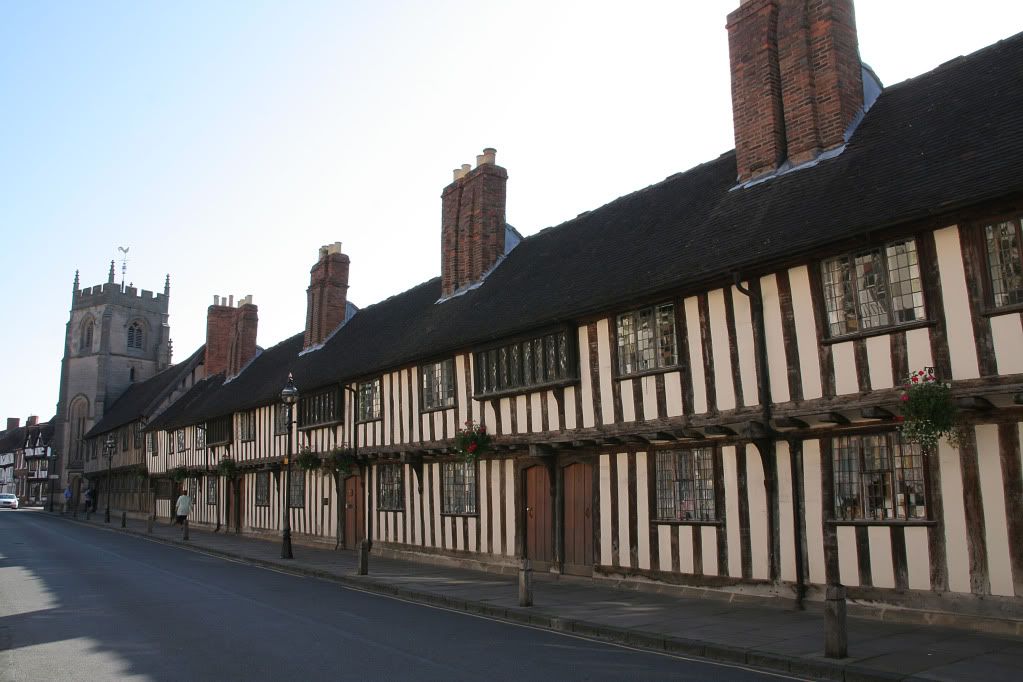 Victorian town houses
The church where Shakespear is burried, undergoing a refurbishment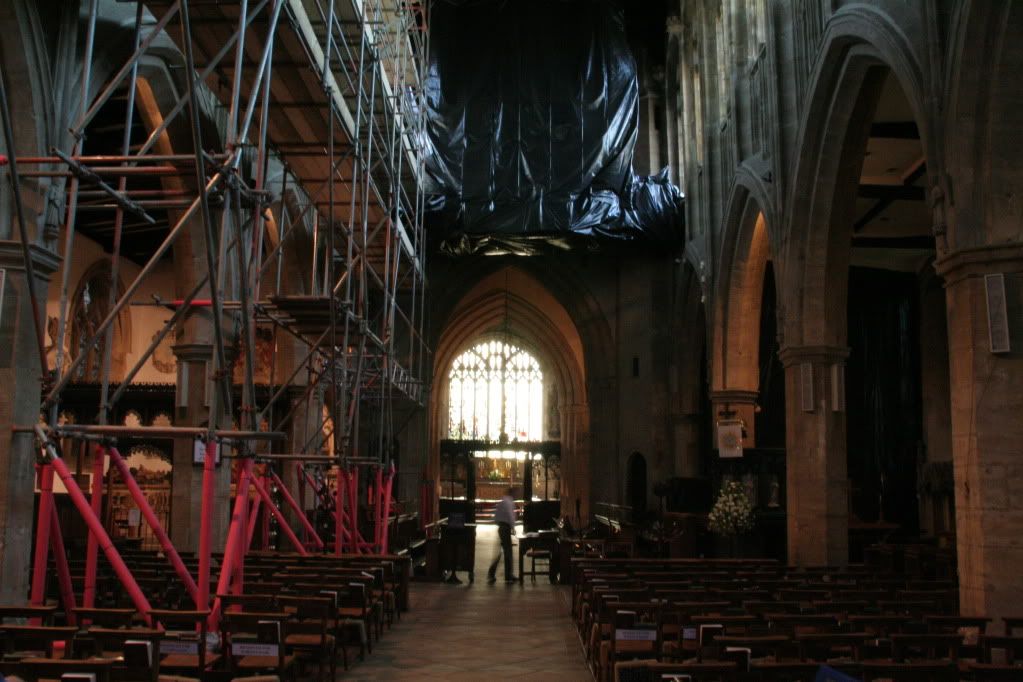 Shakespears grave, aparently hes burried really deep so he cant be stolen!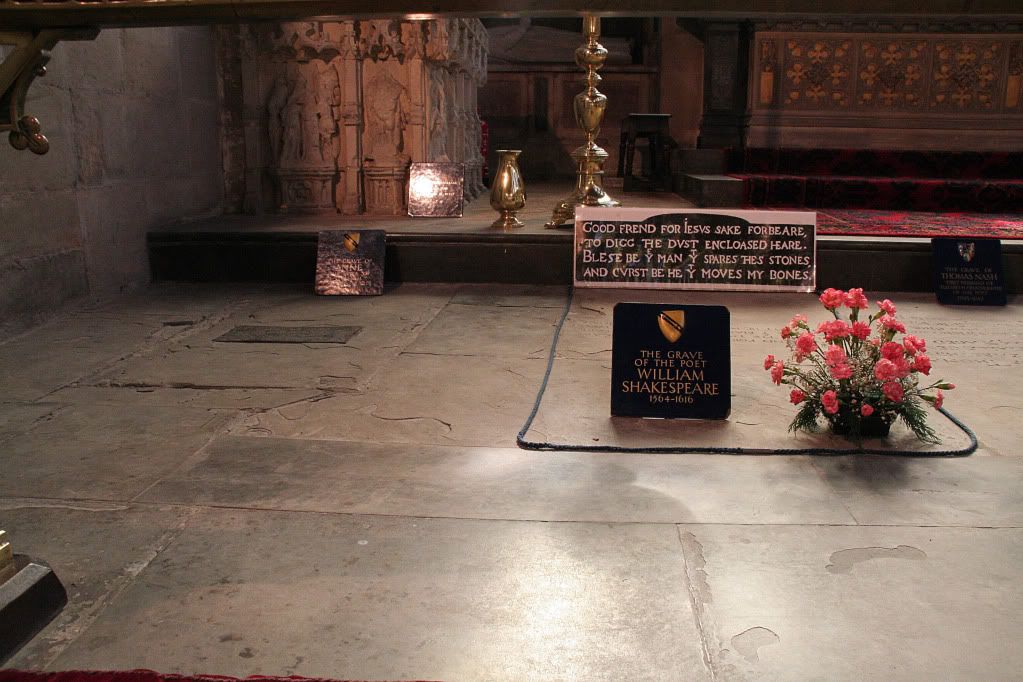 Typical parish church interior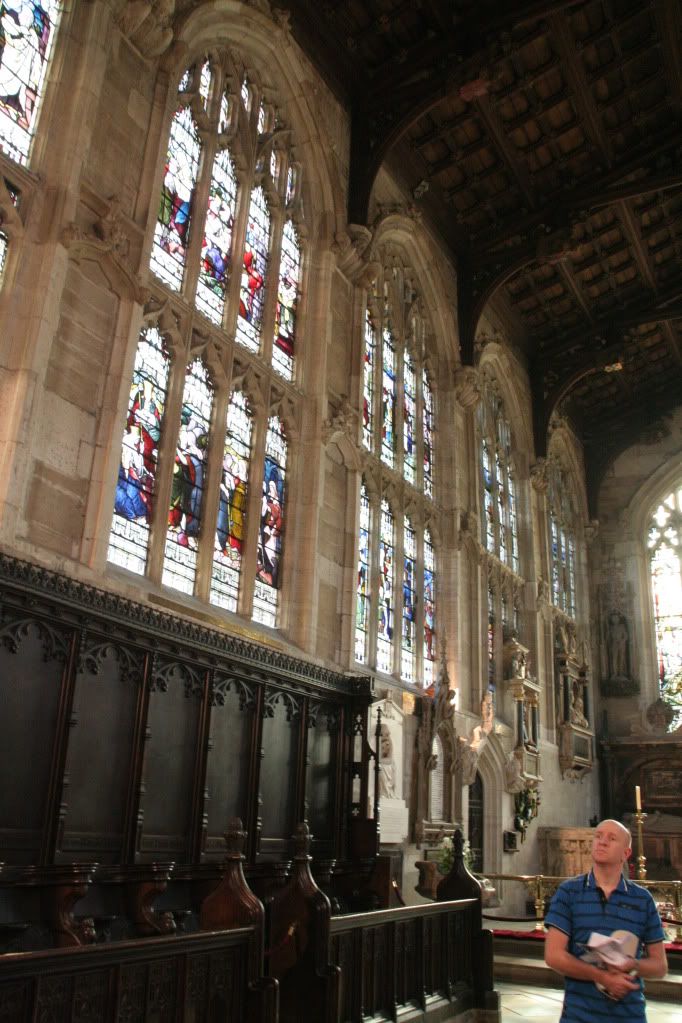 The church arcross the river, there was a real 'task master' making the rowers go quicker! Watch out 2012 lol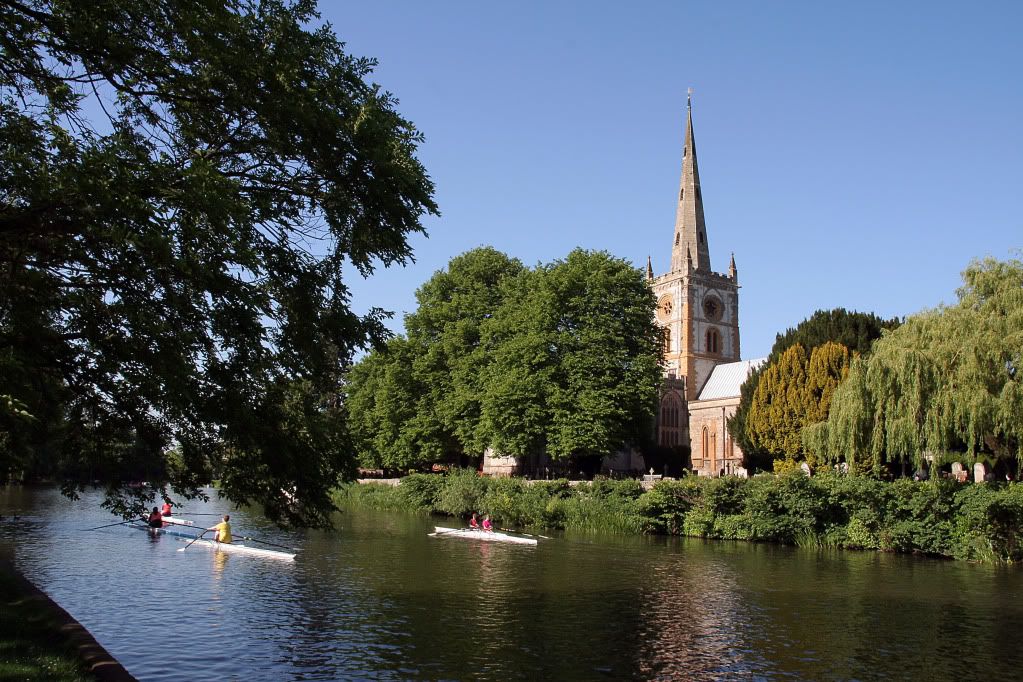 The royal shakespear company theater undergoing a rebuild, the origional building burnt in a fire (you can still see parts of it) and the 60's replacement was inadequate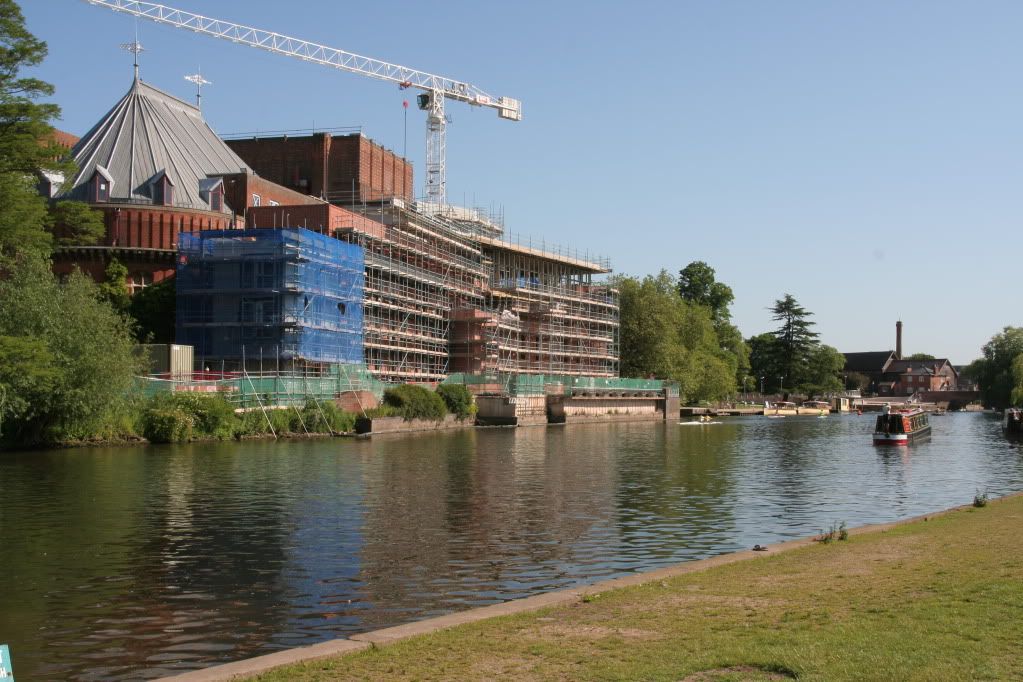 The old bridge, lucky we stopped or we would have missed.......
.......these! I love this time of year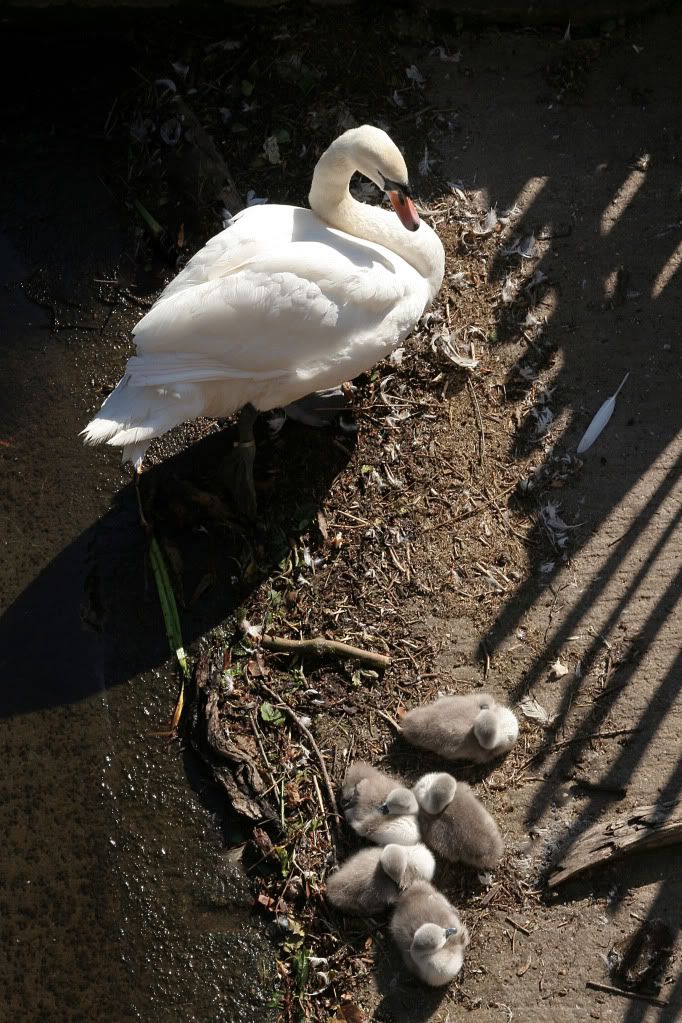 Riverside mill converted into a bar/restaurant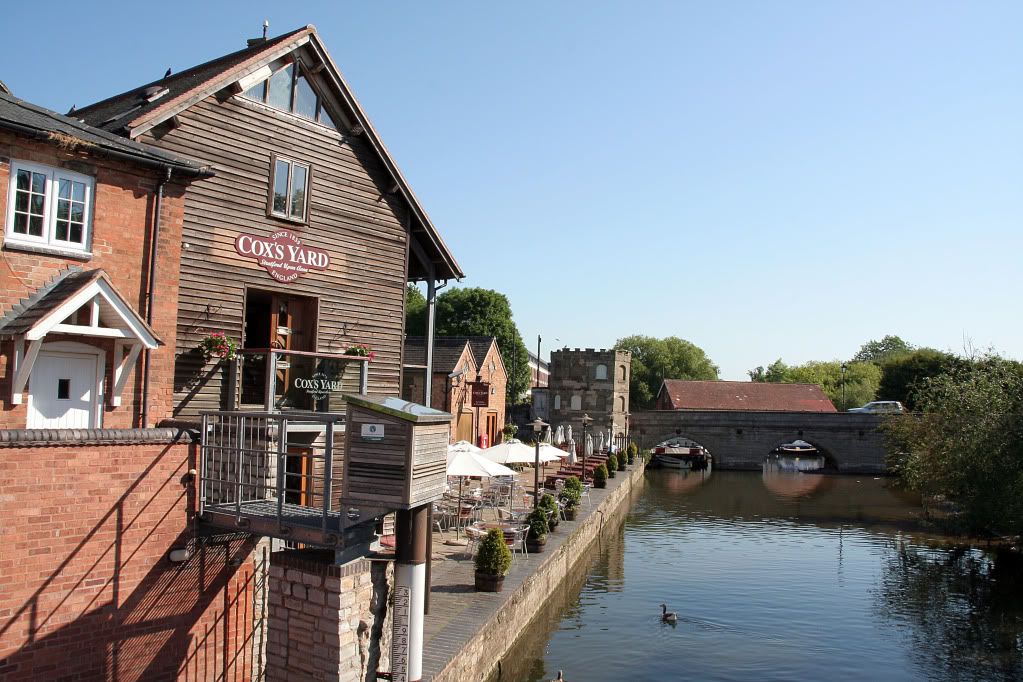 The river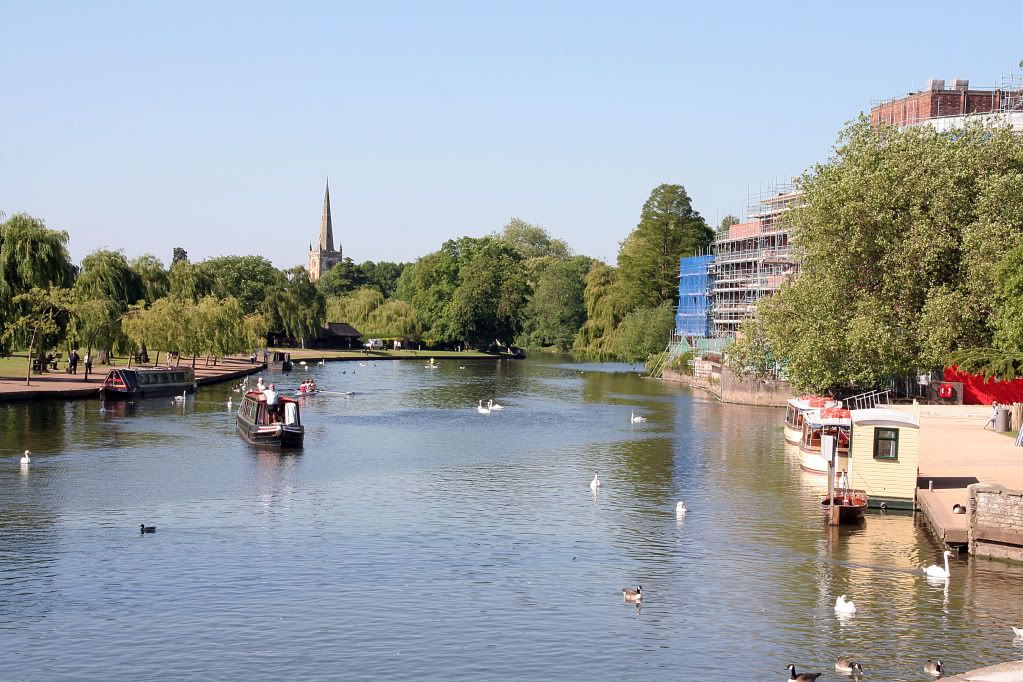 Shakespears statue along with some of his charaters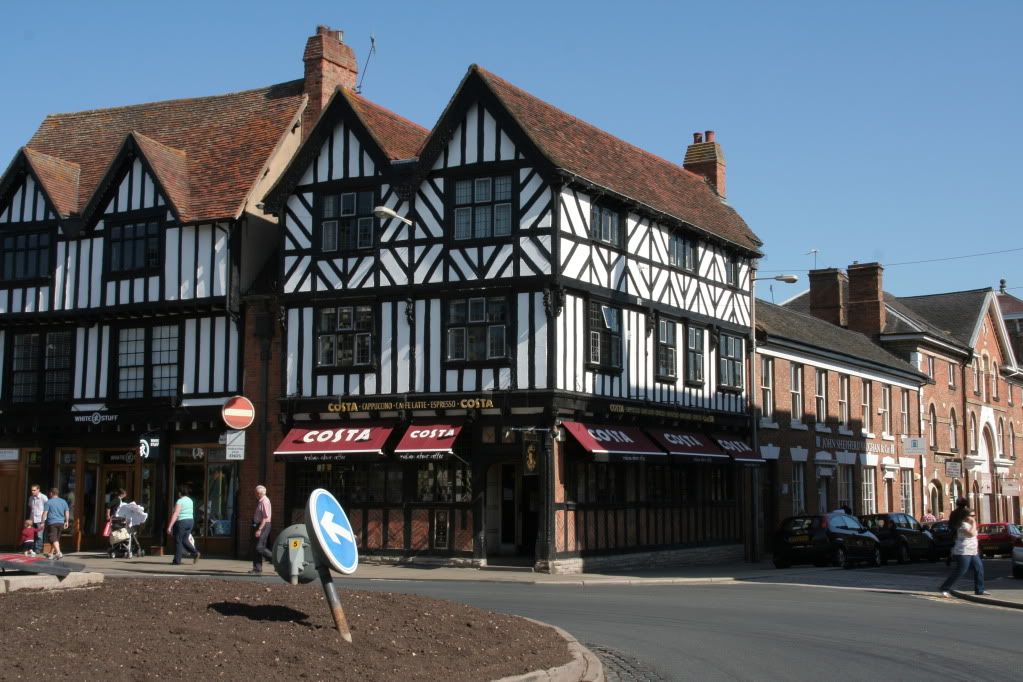 Where shakespear was born, has all traditional set up inside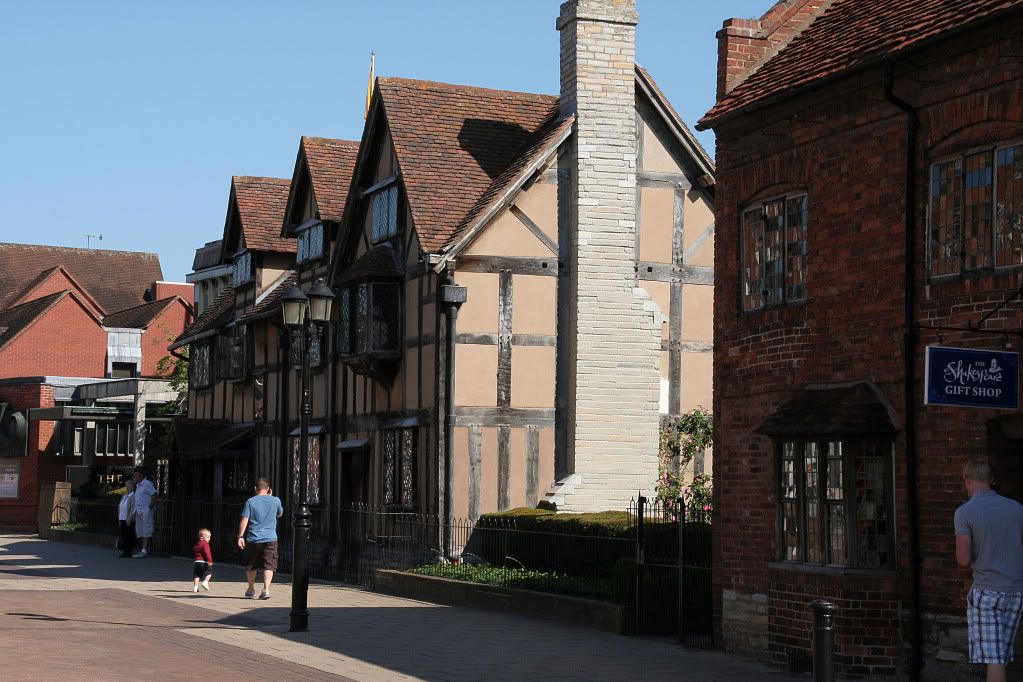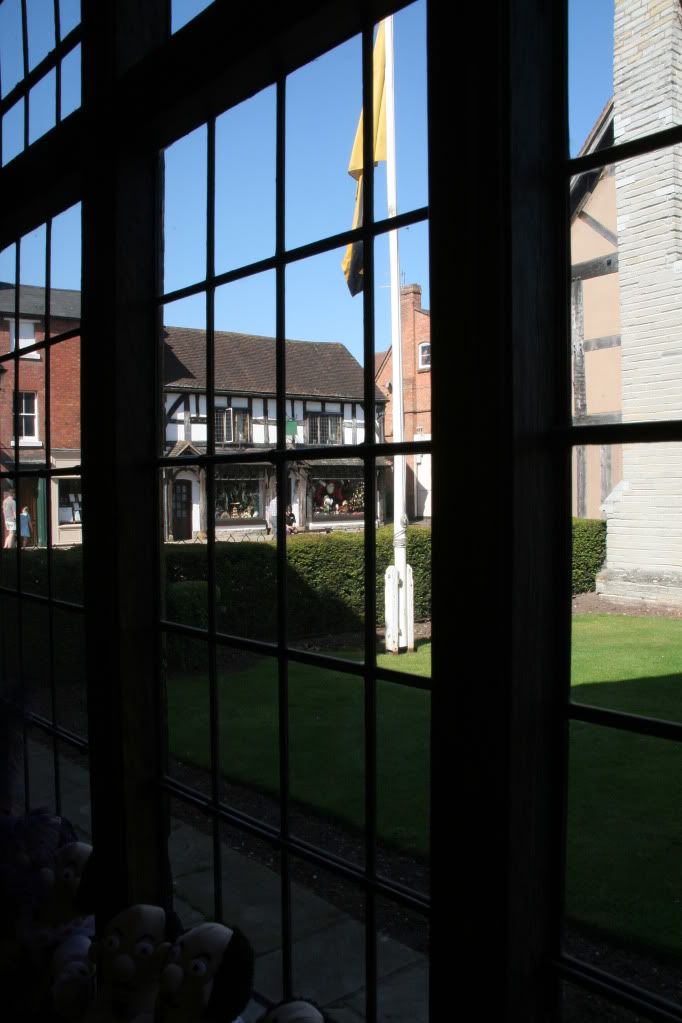 Hope you enjoyed, please comment. Will add Warwick castle later