I'll show you a few google-screenshots of new suburbs in the Netherlands.
Though it looks spectacular from above, the architecture is quite often very dull and boring (imho
) I've got mixed feelings with this type of cityplanning. On one hand the shapes of these new suburbs are very remarkable, the use of water between circles and squares makes a residential area look like a piece of art by itself. On the other hand, the new suburbs have nothing to do with the history of the local rural area, they are superimposed like if nothing was there before.
What do you think of it?
1. A new palm in Rotterdam (Carnisselande)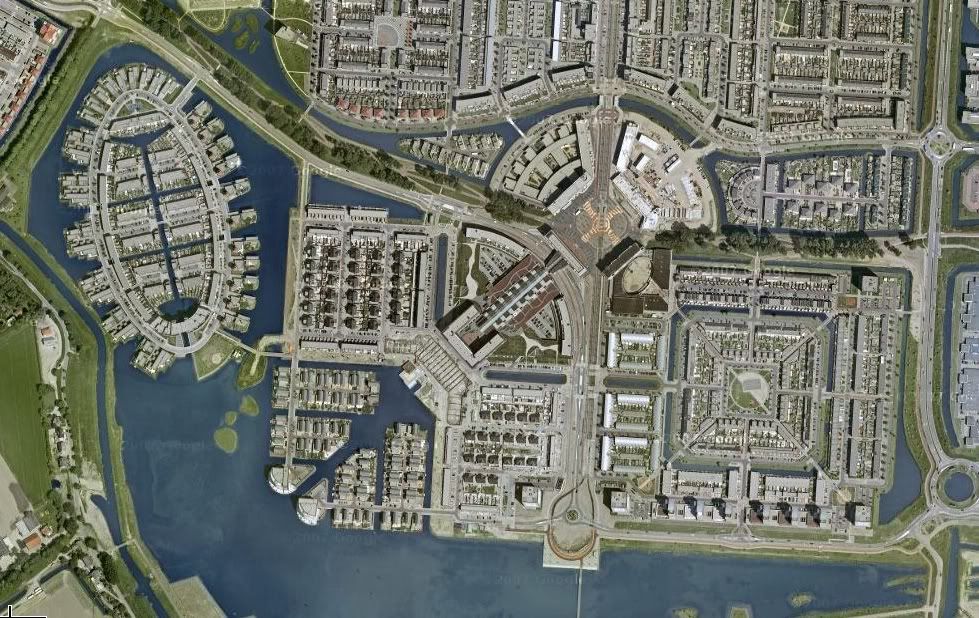 2. Squares in The Hague (Leidschenveen)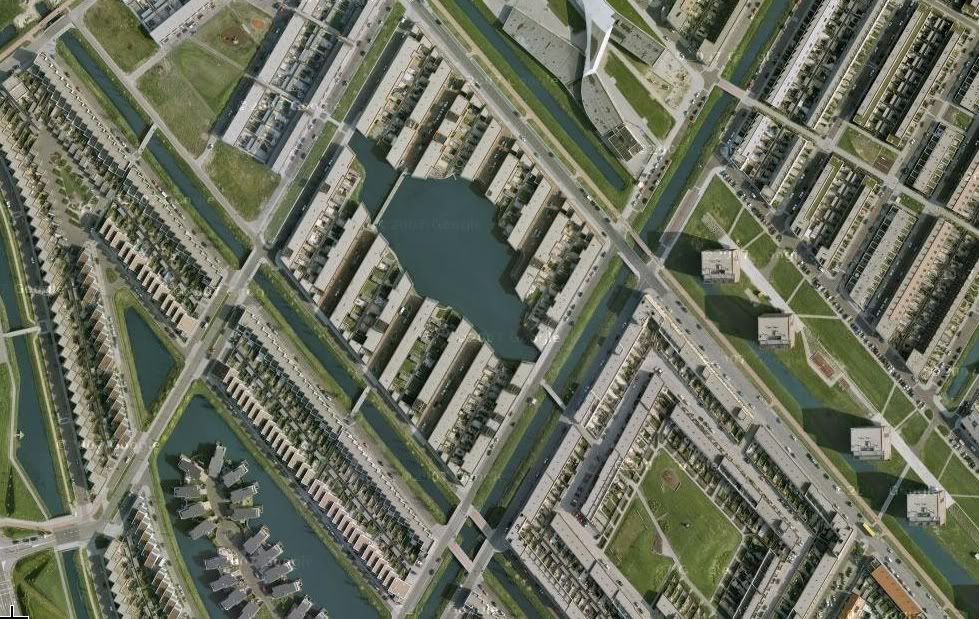 3. More squares in The Hague (Ypenburg). As you can see, they hired different developers for different plots.
4. Huge square near Alkmaar (HAL)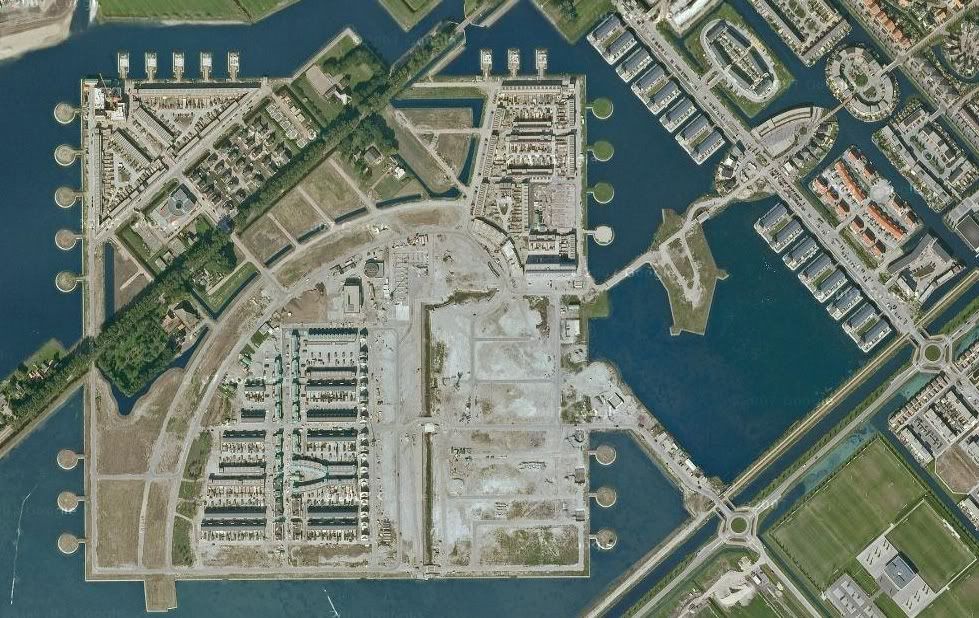 5. Huge circle in Purmerend (Weidefenne)
6. A different new way of reshaping the countryside north of 's Hertogenbosch, residential areas like castles in the open fields. (Haverleij)