Russian Superjet 100 makes first test flight
12:46 | 19/ 05/ 2008



KOMSOMOLSK-ON-AMUR, May 19 (RIA Novosti) - Russia's new Superjet 100 medium-haul passenger airliner made its first test flight on Monday, a spokesman for manufacturer Sukhoi Civil Aircraft said.

The Superjet 100 project is a family of medium-range passenger aircraft developed by the Sukhoi Design Bureau in cooperation with major American and European aviation corporations, including Boeing, Snecma, Thales, Messier Dowty, Liebherr Aerospace, and Honeywell.

"It took to the skies like a blue bird, performed all tests and landed," the official, who watched the flight in the Far East city of Komsomolsk-on-Amur, said.

The manufacturer said in late April that the first Superjet 100 airliner had completed ground tests and been cleared for its maiden flight.

Sukhoi said the aircraft's systems and avionics had successfully undergone a standard set of in-situ tests at the Central Aerohydrodynamics Institute (TsAGI).

The company plans to manufacture at least 700 Superjet 100s, and intends to sell 35% of them to North America, 25% to Europe, 10% to Latin America, and 7% to Russia and China.

Mikhail Pogosyan, Sukhoi's general director, said in January that the company had secured 73 solid orders for the aircraft.

The list price of a 95-seat base model is $28 million, but the company is currently working on both smaller and larger capacity modifications.

The market for the Superjet 100 is estimated at around $100 billion for around 5,500 planes, up to 2023.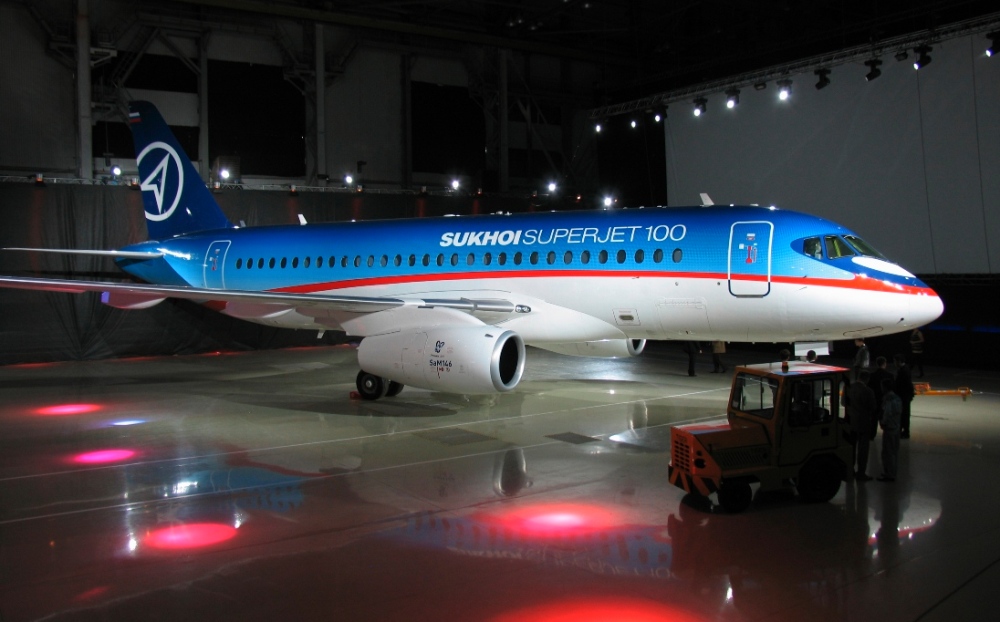 :cheers: