I couldn't find a thread about it, so here it is...
In the Chinese city of
Suzhou
, population 2.4 mio, 90 km west of Shanghai, famous for its extraordinary Chinese gardens, two subway lines are under construction to be opened in 2012.
SSC thread in the China section:
http://www.skyscrapercity.com/showthread.php?t=878896
http://www.urbanrail.net/as/suzh/suzhou.htm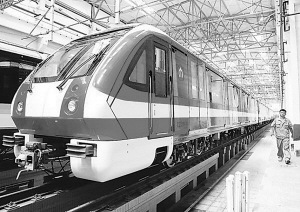 By
http://news.sina.com.cn/c/p/2009-08-25/032918502672.shtml
Eventually, two of Suzhou's metro lines will be linked to Shanghai's metro lines 11 and 2 by 2020.
http://virtualreview.org/china/zoom/692497/suzhou-plans-historic-subway-link-to-shanghai
http://www.suzhou-expat.com/Latest/suzhou-plans-subway-to-shanghai.html