Hanza Tower
The new symbol of Szczecin (Stettin) will be the tallest commercial property between Berlin and Gdansk (Danzig).
The name of the building draws on the glory of the medieval Hansa. Stettin was one of the cities affiliated with the Union of Cities that to have developed the fastest.
Today the name of the investment is intended to emphasise the direction of changes Stettin is undergoing and the 125-meter building will be its brand new symbol. Hanza Tower is a combination of sophisticated style and the latest functional solutions.
Its design is founded on the concept developed by Laguarda Low Architects LLC Dallas. The building owing to its glass section, leaning towards Oder River resembles a dynamic sail.
The tower is being developed by J.W. Construction, which is one of the most important developers in Poland.
Function:
mixed use
Area:
downtown
Total height:
95 m
Floors:
28 (including 4 underground)
Useable space:
47739 m2
Living space:
22000 m2
Commercial space:
17891 m2
Parking lots:
383
Renderings: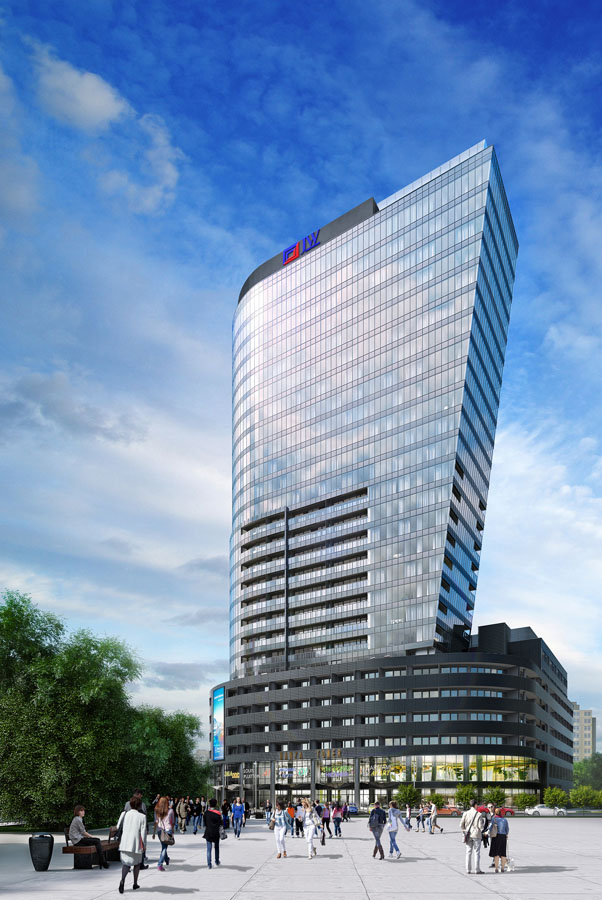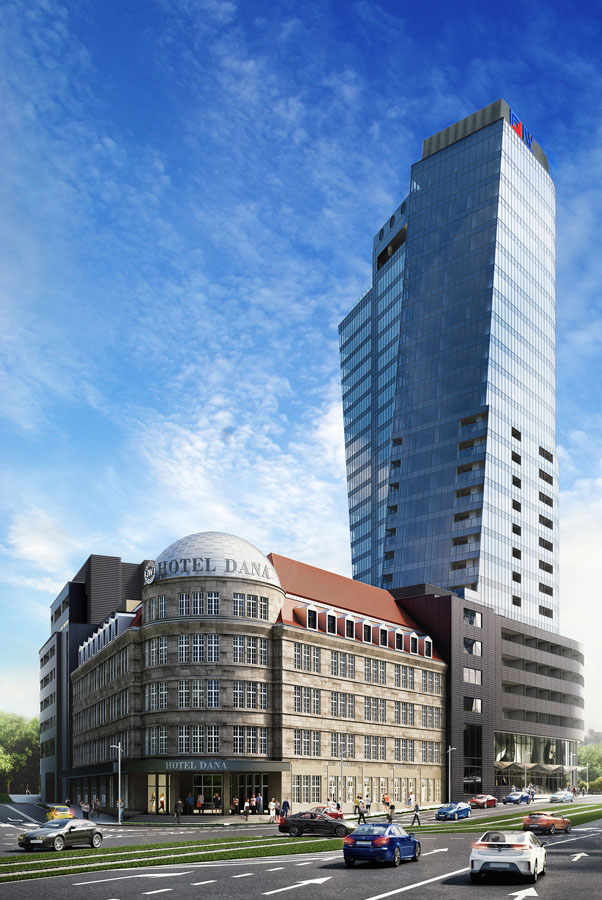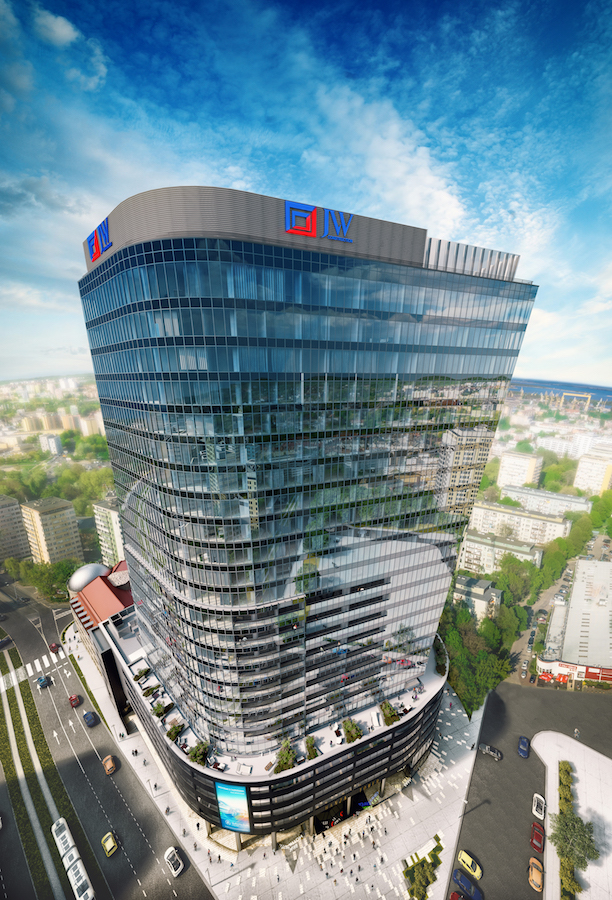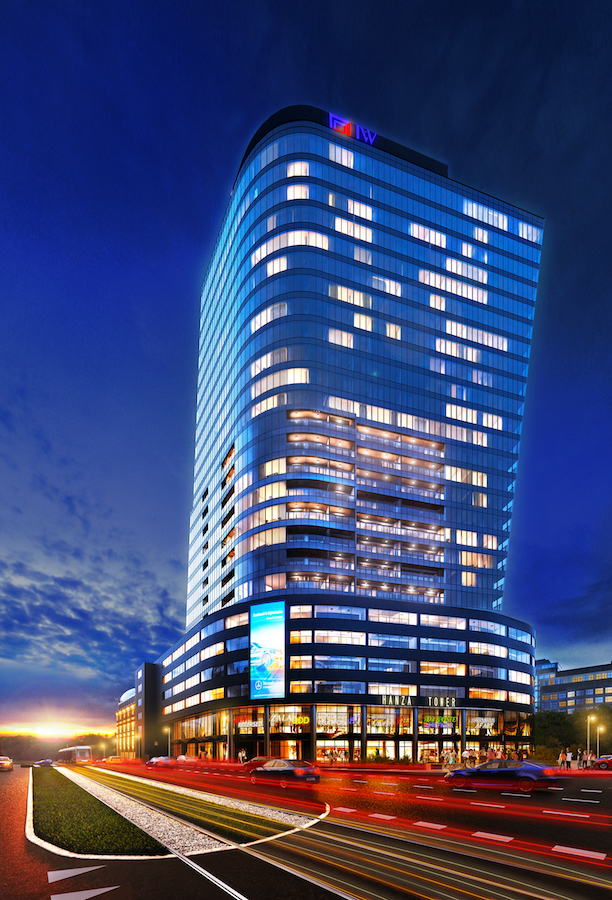 Here's the link to the main thread (discussion in polish):
http://www.skyscrapercity.com/showthread.php?t=413207
And the official website:
http://www.hanzatower.pl/