·
Oh ma Lordee, lookee here
Okay - for your weekend viewing - this is a random selection of Sydney period images that just caught my eye
when I was searching for the two Struggle Street threads, but didn't quite fit the theme, or were found later.
One thing the Struggle Streets threads lacked was a sense of Sydney's water.
Anyway, it will be very random, but I liked these a lot: hope you enjoy.
About 15 are picked up from the State Library's exhibition of 100 David Moore photographs. Shortly before his death in 2003 Moore was asked to select 100 of his own favorite images .
This was one of them: Orcades Departure Pyrmont, 1948
Himalya Passes Fort Denison, 1950 (Moore)
Erskine Street and AWA Tower 1947 (Moore)
Under Pyrmont Bridge, 1947 (Moore)
Walter Burley Griffin's Pyrmont Incinerator, completed 1936 (City of Sydney Archives - this image undated)
Art Deco stack detail
Reading room in the Old Fisher Library, University of Sydney. I forget where I found this image, which has a
a sub-editor's marking up for publication across the bottom.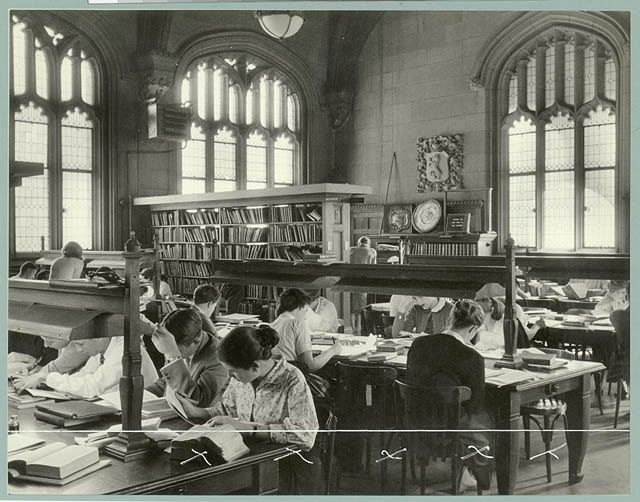 Old Fisher Library interior (University of Sydney Collection)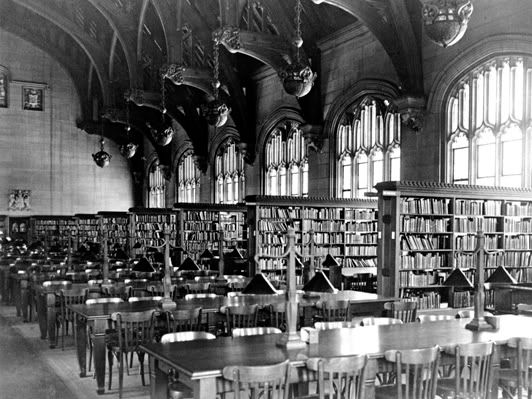 Sydney By Gaslight
Working up 'Struggle Streets' I started thinking about a thread called Sydney by Gaslight' but didn't find enough. Sydney got its first gasworks in 1841, and somewhere I read that the city eventually had something like 380 lamp stands like these, but that it
was not taken up very widely for illuminating houses. Don't hold me to the figure or historical detail.
This is tiny List Lane in Surry Hills, resumed in the 1909-13 demolition program. It was down in the infamous Frog Hollow, discussed in Struggle Streets, and named after a local landowner. (from City of Sydney's Streets Exhibition)
CBD lampstand: Rosburg Place, off Willmott Street between George and Pitt, 1909
At this stage I was thinking about a laneways thread too - but, you know, it was all starting to look a bit similar.
This is Exeter Place in Surry Hills 1906, down in the aforementioned Frog Hollow (CoS Streets Exhibition).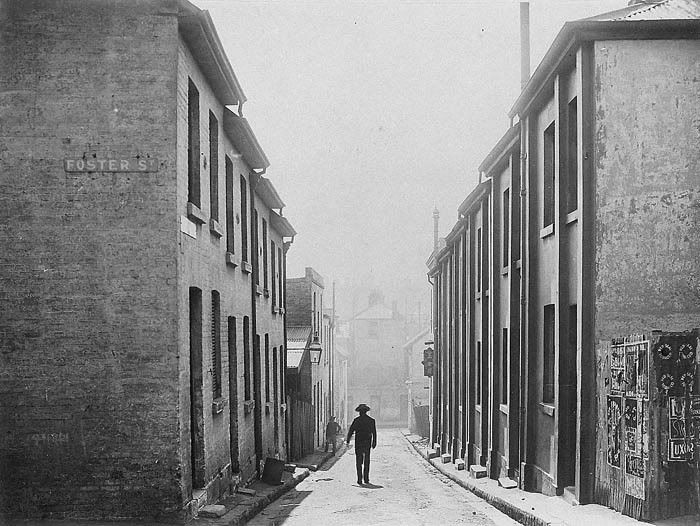 Man and boy - David Moore again. In this stark 1948 picture of a Surry Hills street he caught a man appearing, and a boy almost disappearing.
Moving on, there are so many great photographs of the AWA tower and Wynyard Park is hard to stop: This was the famous photographer Frank Hurley's take on it.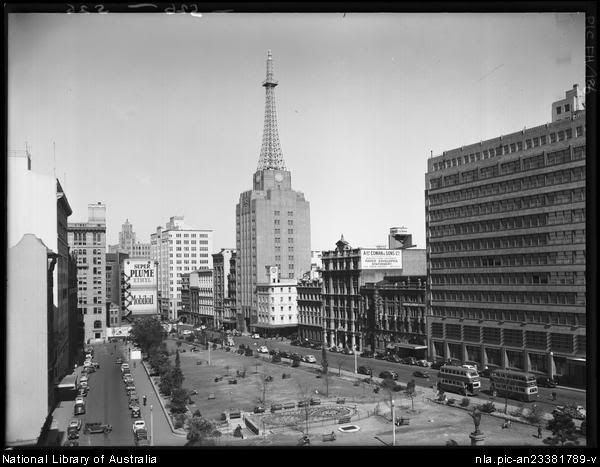 Moore once more: Sydney Harbor Bridge, 1947
Repeat of my contrived conclusion to the second Struggle Streets thread. Archibald Fountain - lost track of the source, but I somehow I feel sure it's David Moore again: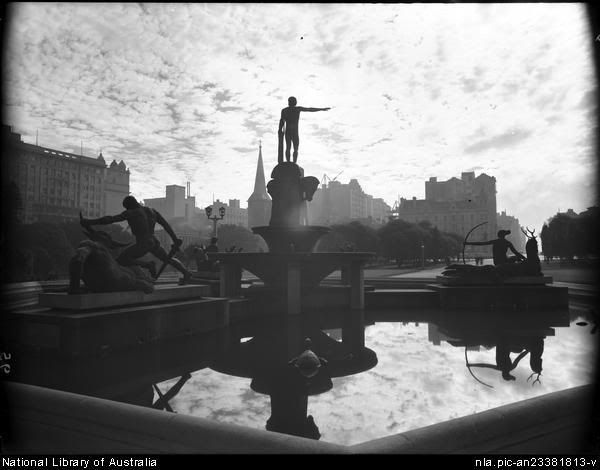 Not great photography, but I found these early 1950s SCC Archives shots of building the Circular Quay overhead railway and Cahill Expressway through The Rocks.
Moore's takes on the Opera House u/c, 1962
1965
Overhead 1966
SCG from The Hill 1963 (Moore)
Cheating because I like it: it's actually Newcastle 1963 (Moore)
Redfern Interior1949 (Moore)
Alexandria, 1949 (Moore)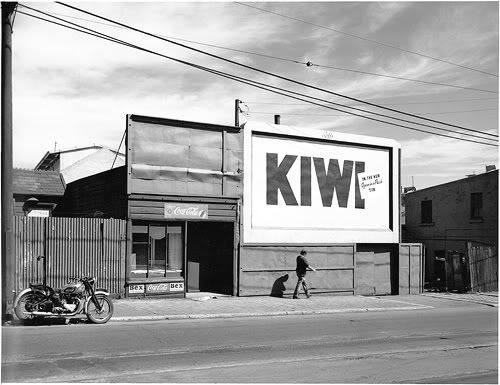 Not sure why, but the British Medical Association House
just caught my eye. SCC Archives)
Author Dame Mary Gilmore in her flat at Kings Cross, 1950s (re-tracing source)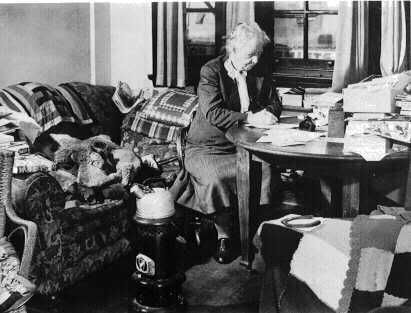 El Alamein Foutain nearby (re-tracing source)
Anzac Bridge by Moonlight. I think this is Moore - but jump in an beat me to a pulp if my scrambled note is wrong.
Mannequin Factory, Sydney, 1974 (Moore)
Afternoon rush hour at Circular Quay 1962 (Moore)
Martin Place
Clarence Lane, which ran from Crescent Street to Margaret (SCC Archives)
Railway Square (SCC Archives)
I'm running out of steam, and don't know how to finish. This is Tank Stream running under the Sydney CBD.
Apparently its conversion from a watercourse to an underground stormwater sewer started in 1879: its name derived from the holding tanks that convicts built along the stream to overcome freshwater shortages. (City of Sydney website)
That's it. Bronte