NAME: The Centenary
LOCATION: Umhlanga Ridge New Town Centre
STATUS: Approved
FLOORS: 4F
HEIGHT: na
USE: Mixed Use (Commercial, Retail, Residential)
Will provide 15 000m2 of Commercial Space, 1500m2 Retail and 12 Loft apartments.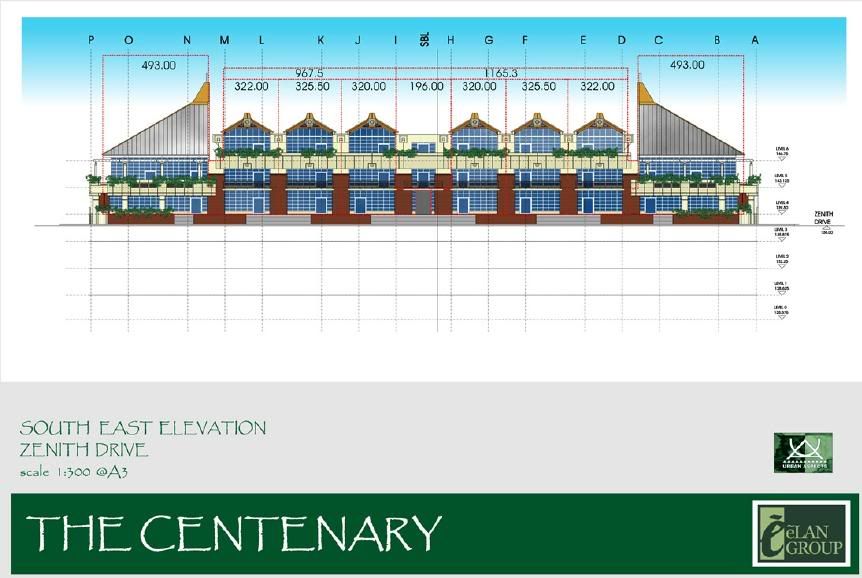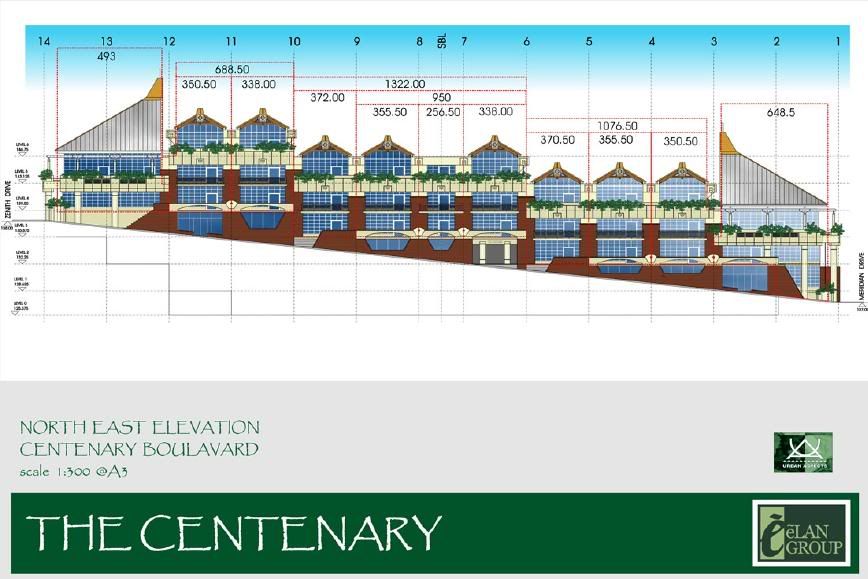 An exciting new initiative that the eLan Group will launch shortly is the concept of a Sectional Title Office Block, called The Centenary, situated in New Town Centre, Gateway.
The synergy of live, work and play is finally coming together in the exclusive address of value of the Umhlanga Ridge. "The Centenary," sectional title office block, offering coastal commercial property, has added yet another angle of convenience to the New Town Centre area.
This modern New York loft style development, where form follows function, allows for immense flexibility to personalise your own space. Making use of traditional materials, the design concept of the development is truly a unique new-age lifestyle village.
Situated in a prime visible area, "The Centenary," offers the advantages of location that is unique and quite rare for any South African business area. A mere 15 minutes from Durban, this bustling business environment enjoys easy access onto a network of national roads, leading to Durban International Airport. Surrounded by motor dealerships, banking institutions, Old Mutual'sGateway Theatre of Shopping, and The Crescent, it is little wonder that this area has flourished.
Aspects
3 tiered development structure
Ample parking with access control
Parking tiered to allow direct access to each floor
Close to local amenities
Easy access to National Highways
Range of investment opportunities
Combination of commercial and retail aspects
Loft uses
Loft apartment
Studio
Professional Boardroom
Entertainment area
Corporate accommodation
The area
The past two years has seen an immense shift in the placement of some of KwaZulu Natal's large firms to the La Lucia Ridge / Umhlanga Area, as companies have opted to relocate their businesses from Durban Central. Large Corporations such as Unilever, Rand Merchant Bank, Discovery Health and Deloitte and Touche have chosen New Town Centre as their address, partly due to the natural progression towards this area, as well as to the ample facilitates.
New Town Centre, now equipped with the state-of-the-art Umhlanga Hospital and Medical Centre, also boasts a host of the finest residential properties across a range of styles and affordability levels, private schools, and is only a few minutes away from the pristine beaches of Umhlanga Rocks.
The brainchild of Moreland Developments, a division of the Tongaat Hullets Group, The Umhlanga NTC has become a model for future urban developments in South Africa, not only due to its revolutionary urban design and functionality, but due to the form and beauty that the area has managed to create and maintain. The integrity of the area will continue to be maintained in the long run due to the existence of guidelines to ensure that the aesthetic qualities of the area are maintained long into the future.
New Town Centre Design
The overriding design for the area has seen the emergence of synergy within certain spheres of industry. Banking institutions, brokerages and other financial institutions have been strategically located within close proximity to one another to create a mini "Wall Street." This internal theming is then encapsulated by the greater Corporate business area, which is fast attracting more and more firms due to its prime location.
Sectional Title
The concept of sectional title ownership has for the most part been a foreign concept to South Africa investors; however the recent emergence of this popular ownership type has led to immense demand for sectional title office and industrial properties.
Advantages of Sectional Title
Purchasers own the property
The title is registered in their name.
Bond finance is generally readily available
Sectional title owners do not require consent from the trustees when buying or selling their units
Costs are cheaper due to the shared running costs of the communal property
Costs involved in the maintenance of small exclusive use areas is low in comparison to full ownership
A solid investment – affordable with good rental returns