The new MMFF gave exposure to real talents.
Much better than the old format that used to celebrate box-office receipts over "artistic excellence".
And the reform that the film festival took is now bearing fruits. :cheers:
This concert would not have been possible without the buzz generated by the MMFF.
What: Concert of Joanna Ampil: "Love Wins"
When: Feb 14th, 8:30pm
Where: BGC Arts Center (Globe Theater)
Tickets from 1,000 to 3,500
Go to Ticketworld outlets in SM or Robinsons malls,
or buy at Ticketworld Online
(link)
.
Instagram of Director Rowell Santiago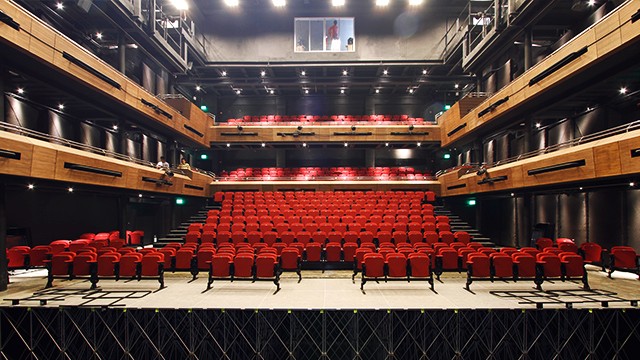 BGC Arts Center: Audience.
(Source)
BGC Arts Center: Sample Stage.
(Source)
I will be there for "Candida".