This graphic of Bank indicates that DLR has a clear run towards Moorgate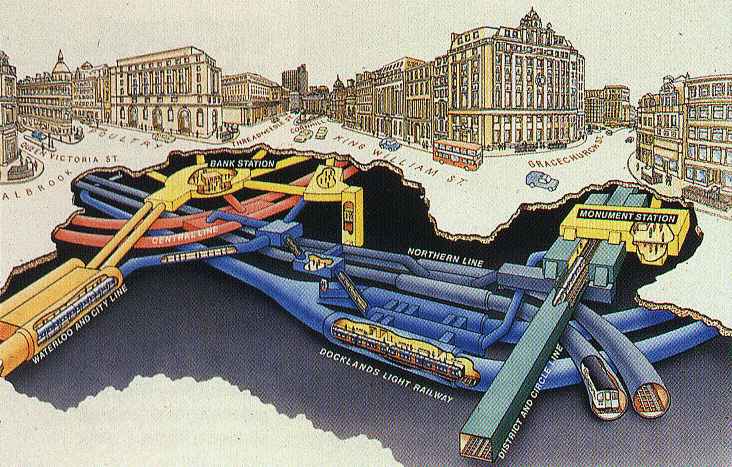 The Crossrail website has a cross-section of Moorgate that shows the Northern lines tunnels below the level of the escalator, but it is difficult to tell where the GN&City lines run.
http://www.crossrail.co.uk/route/stations/liverpool-street/design#content
Do the Crossrail escalators indeed block the GN&City? If so, what was the rationale behind that?