Discussion Starter
·
#1
·
The Trans-Global Highway Network: "Peace and prosperity through commerce"

http://www.transglobalhighway.com/
"The Trans Global Highway network would physically link by highways and by rail transport, all continents and major population centers, with the present exception of Australia, which, in the future, may be linked via very long suspended, pre-formed, suspended underwater tunnels from extending from the Philippine island chain."

What do you think about this proposed global highway project? Do you think its logical? Ethical? Worth it? Etc? It would link all the world's continents with high-speed transportation infrastructure (see picture below) and would encourage trade between countries as well globalization.
Is it a worldwide perspective of the US Highway system, turning all the unique cultures more American? Is it actually beneficial to the huge cost of the project? What are your thoughts?
Heres 2 pictures of the proposed networks. It would link every continent except for Antarctica and Australia.
Concept 1: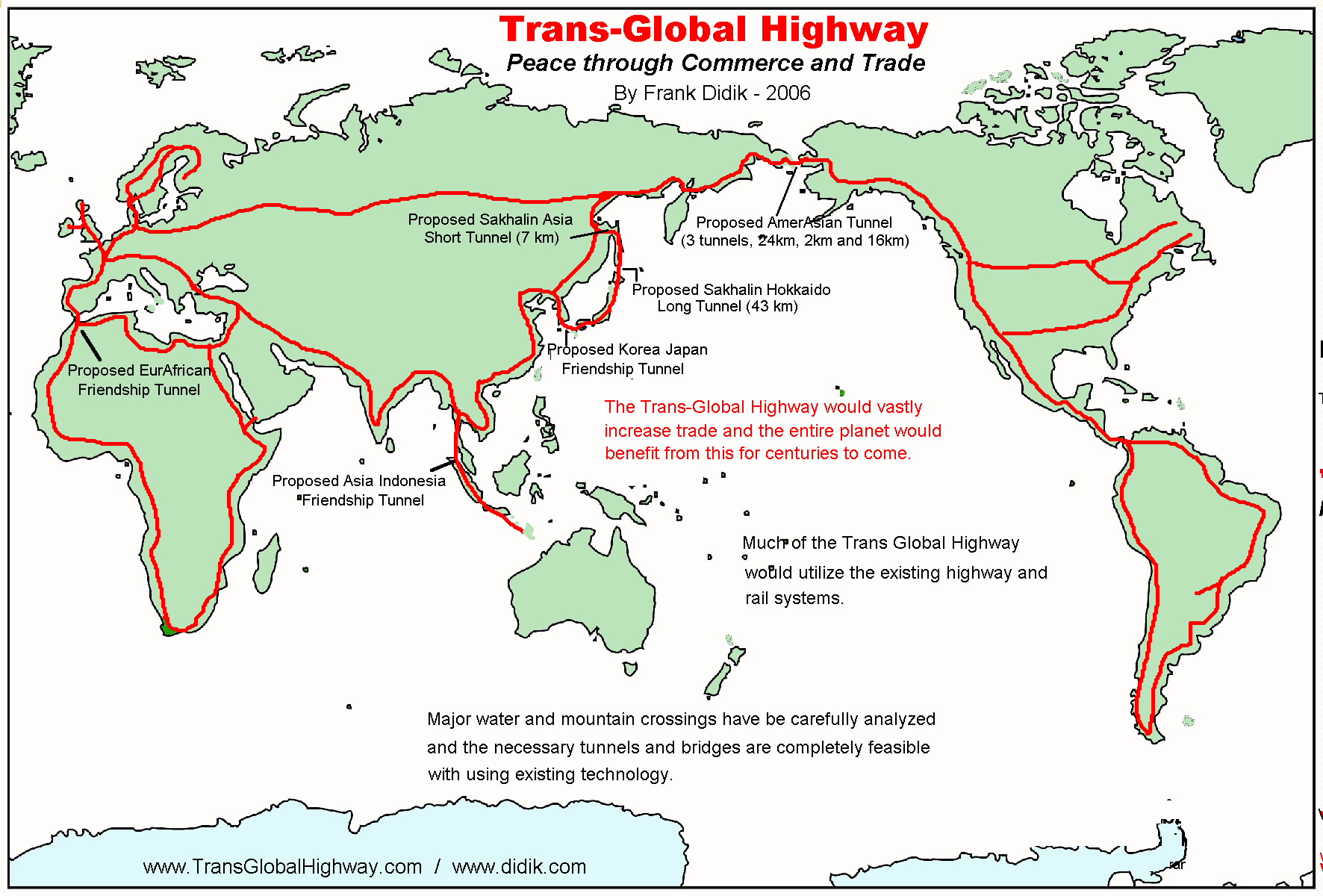 Concept 2: "The Trans-Global Highway would vastly increase trade and the entire planet would benefit from this for centeries to come."
Do you think this is true? Why / why not?
Overall, it really a good idea or just one huge pipe dream?