Australians probably spend far more time in Theatres & Cinemas these days than in Cathedrals or Churches: but these (seem?) to have been overlooked.
Personally, I am not a great patron of either or all of these, but I appreciate them puncturing my horizons, and, perhaps, my soul.
Let's start off perhaps with the theatre/cinema I visited today: the Capitol, Swanston Street Melbourne: the work of Walter Burley Griffin and his wife Marion Honey: who, for what is was worth, wouldn't have been here in the first place if they hadn't won the prize for designing Canberra: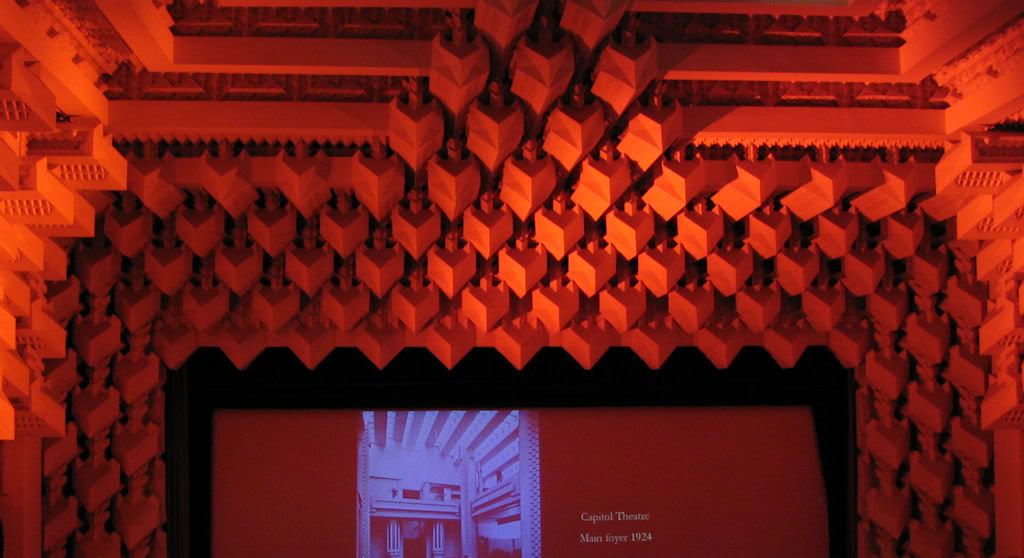 On the outside, the Capitol is generally overlooked. Undeservedly.
The State (later Forum) Theatre, and subsequently the Melbourne Revival Centre, in Flinders St. had much more exotic achitecture: even after it lost a spinnacle or two.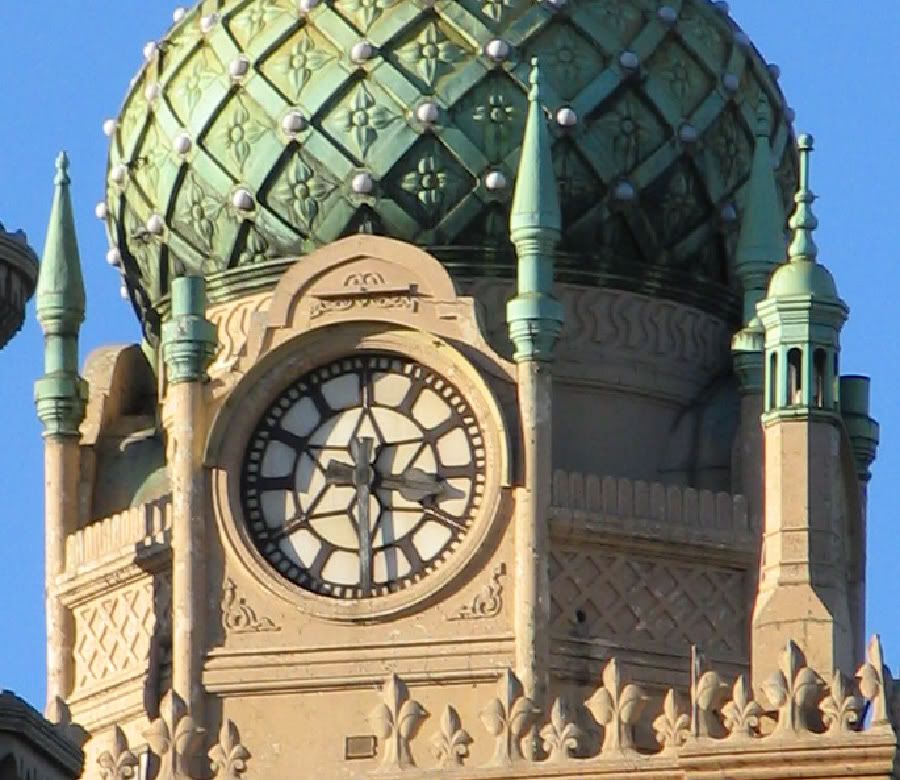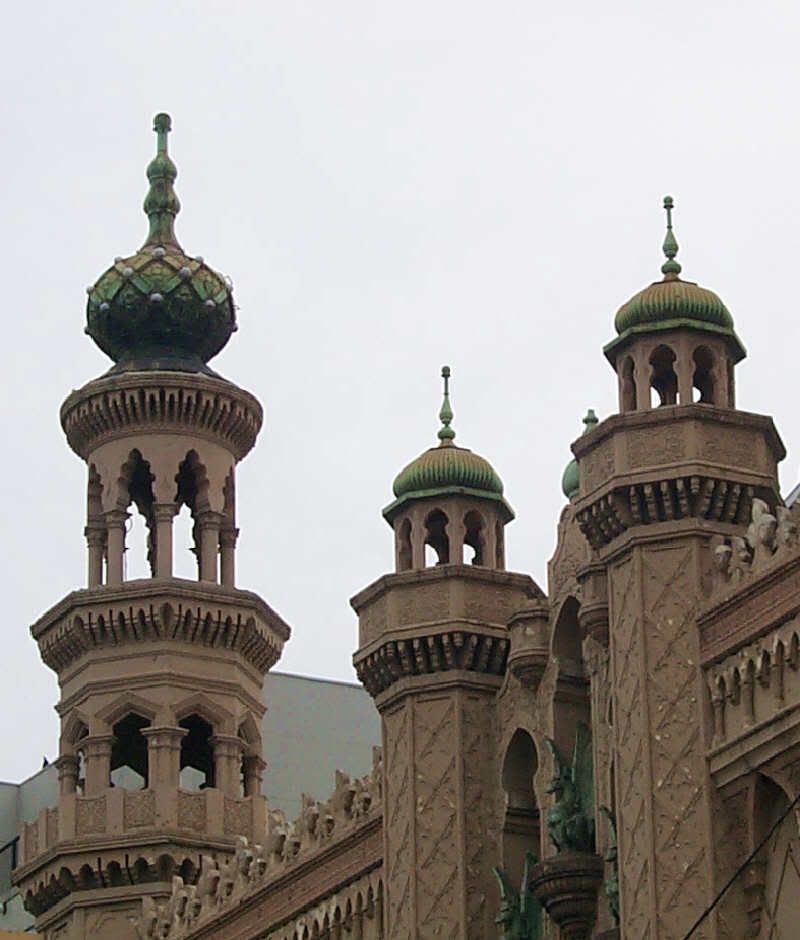 Both of these cinemas had incredible ceilings inside.
The Princess Theatre, Spring Street, doesn't have a notable interior but boasts a ghost:
Of these three, probably the one I visited most most frequently.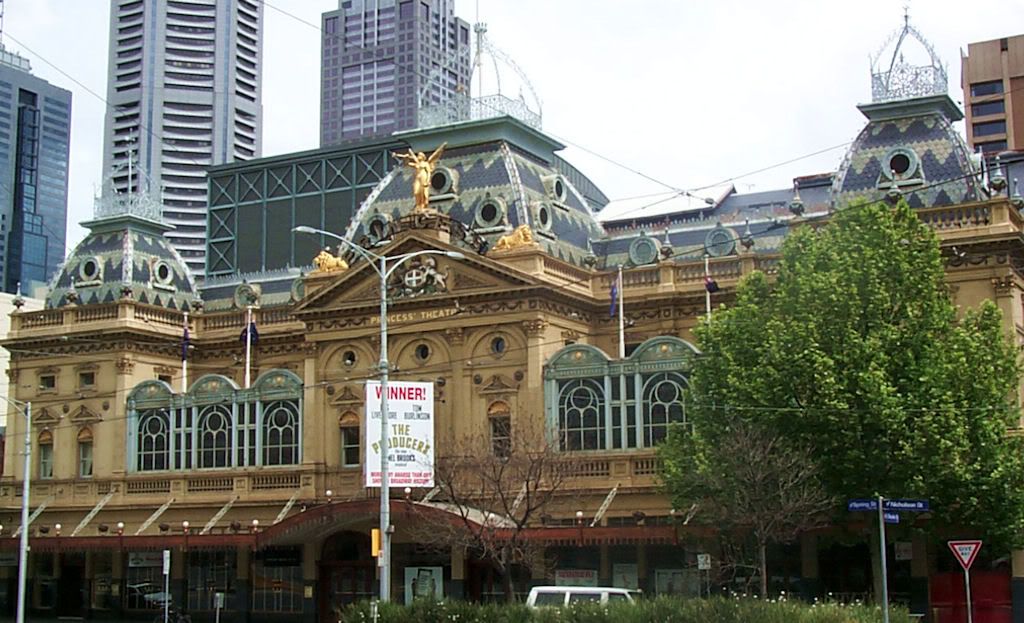 I've seen the Nutcracker, Guy's n' Doll's, and umpteen pantomines here: and Mamma Mia! Beneath those Oh-so-impressive minarets of the State/Forum, all I can remember is "The Guns of Navaronne". Strange to say, as a young teenager, I knew what I should be seeing overhead: but it wasn't there.
And although "The Capitol" initially opened with "The Ten Commandements" and subsequently reopened with "The Great Race", depsite my previous knowledge of this great ceiling and interior, I don't think I actually saw it -eye to gypsum-until today.