In a sea of endless boxes, from the staid to the classy comes the totally rad. I'm fascinated by this dichotomy of a rather conservative society (in all aspects) that steps outside this rather safe yet practical box. BTW This endless sea has eventuated as such due to land being considered so precious in cities like Tokyo and Osaka, therefore every centimetre of the footprint was covered to its perimeter.
Most are for brand names and image is everything in Japan when it comes to marketing. The packaging is just as important as the product. This form of architecture is know as "Luxutecture".
Pics marked sashimigadaisuki (translation: I loooove sashimi) by forumer Vapour.
Hiroyuki Yoshikawa's Iceberg Building - Fractal Architecture @ it's most extreme & very close in look to the base of Urban Workshop in Melbourne. Pics by forumer Kauã:
...and Yoshikawa's V28 Building: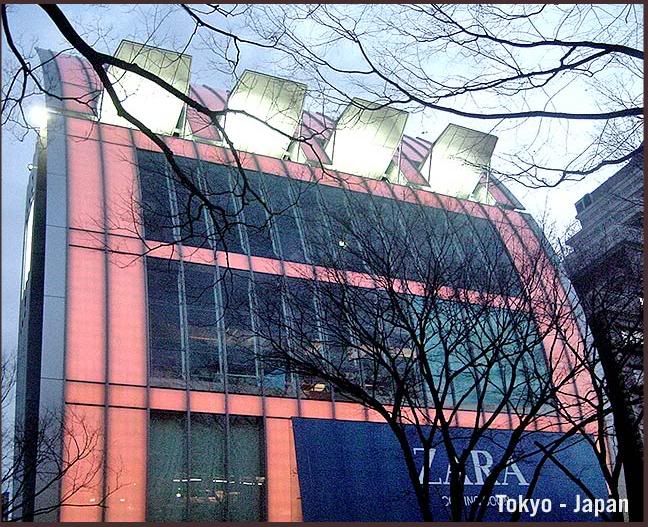 Omega:
...along with the back of Cartier:
Cartier:
Boxes that step outside the box...
Burberry retail and offices of the Japanese Nursing Association. Yes, a mini-Melbourne Central by Kisho Kurokawa & Associates:
Tod's Omotesando
Prada:
Cacherel:
Dior by SANAA:
Couple of scrapers...
Toyo Ito & Associates' Mikimoto Ginza 2:
Render of 50-level 205m Tokyo Mode Gakuen, now u/c: