Premier Inn (112 rooms), Office Space (54,000 sq ft) & Media Hub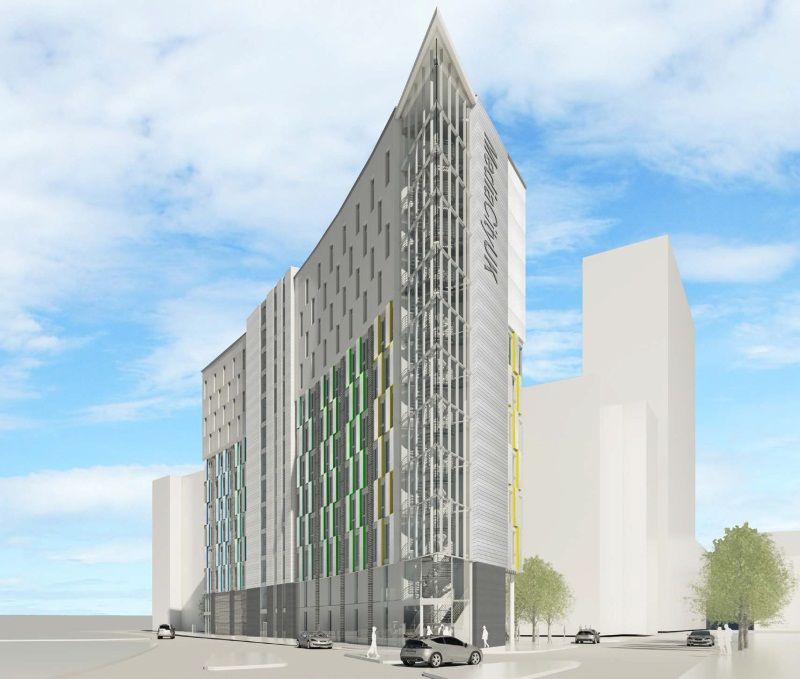 Architects:
Chapman Taylor
Details of reserved matters for appearance, landscaping, layout and scale in relation to the erection of 11 storey building including B1 (Business), 112 bedroom hotel C1 (Hotel), media hub (Sui Generis) together with public realm and associated landscaping and servicing pursuant to outline planning permission 06/53168/OUT

Plot E2 MediaCity

14/65154/REM
Floors 1 to 6 will comprise office accommodation.
Floors 7 to 10 will accommodate the hotel bedrooms, a total of 112.
The ground floor will accommodate the Media Hub together with the hotel entrance lobby and reception, restaurant and service areas. The Media Hub will extend on to the mezzanine level.
The Media Hub is expected to be an attractive and exciting resource for both business users and the local community and will include flexible spaces capable of hosting work stations, meetings, conferences and other events.
Cladding:
Metal Rainscreen cladding panels - two contrasting metal claddings panels, one with a matt finish, the other with a brushed effect.
Linear Bricks - dark, linear brick for the podium level of the core.
Landscaping: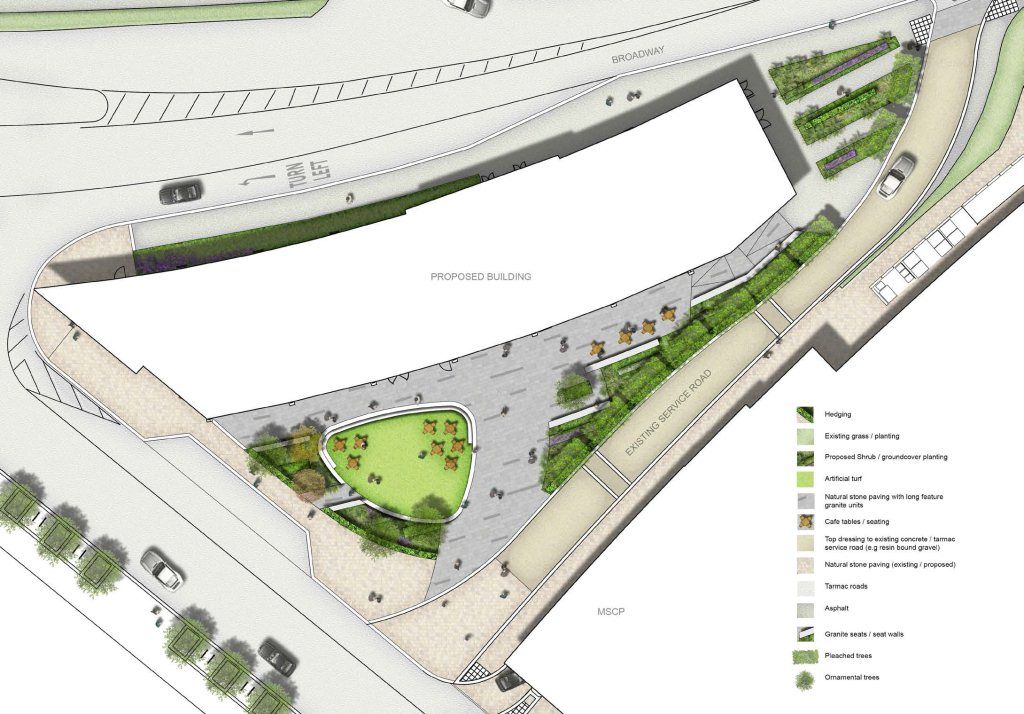 Current Site:
The Premier Inn site as it stands. I'll try and keep updating when work begins.