Discussion Starter
·
#1
·
Reichmann in First Canadian Place replay: Hopes to buy back tower
Garry Marr
11 May 2005
National Post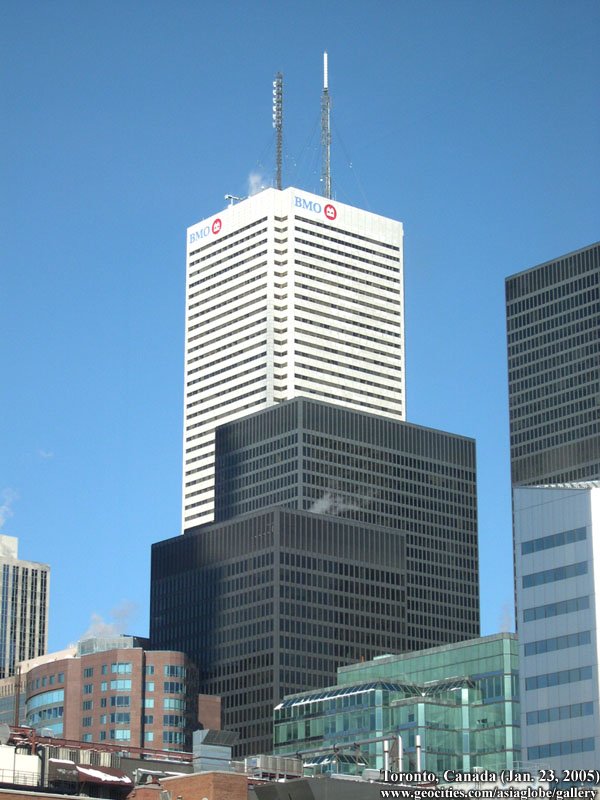 Paul Reichmann wants to buy back First Canadian Place, the giant Toronto office tower he helped build 30 years ago and which today still stands as one of the most valuable properties in the country.
The 72-storey tower at Bay and King streets, Canada's most expensive intersection, is the jewel in the real estate portfolio that O&Y Properties Corp. and O&Y Real Estate Investment Trust have put on the block.
The man behind the sale is Philip Reichmann, chief executive of O&Y, and Paul's nephew by way of his brother Albert.
"It was the right business decision to sell," Philip Reichmann said yesterday, with the deadline for final bids midnight tonight. "We have checked our emotions at the door."
The battle for who will win control of O&Y Properties and O&Y REIT, whose assets are valued at more than $2-billion, counting debt and equity, is down to two participants.
In one corner is Paul Reichmann, who has teamed up with financier Gerry Schwartz' Onex Corp. and IPC US Real Estate Investment Trust. Paul Reichmann holds a significant interest in IPC, which will take a small stake in a successful offer and in return get to manage 24 properties, including First Canadian Place.
It's no secret Onex has been looking for real estate. In January, Onex said it would put US$200-million into Onex Real Estate Partners LP to invest in real estate properties across North America.
The main problem for Paul Reichmann's team is the other bidder is Brascan Corp. Brascan is teaming up with the powerful CPP Investment Board, still trying to fill a self-imposed mandate to acquire $8-billion in real estate, and Alberta Treasury Branches.
Philip Reichmann will not talk about the final contestants, but said a decision on an actual winner could be made next week.
Other players that expressed interest are GWL Realty Advisors, which was looking at a bid with Lehman Brothers, and the Ontario Teachers' Pension Plan Board. As well, a number of German and Israeli firms have also shown interest.
Some observers have suggested that Philip Reichmann and his family may not want to sell to his kin. "They don't want to look like Paul is bailing them out," said one source.
Others say it's not a factor. "[O&Y] will sell to the highest bidder and that's all," another source believes.
First Canadian Place has a special spot in Reichmann family history: it was the first tower built by Olympia & York, the company founded by Paul, Albert and brother Ralph. At their height, the brothers were worth more than $14-billion, but were forced into bankruptcy in 1992.
O&Y Properties bought back the tower in 1999 from First Place Tower Inc., a company created by the former bondholders of Olympia & York who took control of First Canadian Place.
O&Y Properties, which owns 42% of the REIT, put itself on the block on Feb. 15 after seeing its shares trade well below what executives felt the company was worth. The stock has climbed about 30% in value since the move.
ALL IN THE FAMILY?
1975 Olympia & York, founded by the Reichmann brothers, Paul, Albert and Ralph, builds First Canadian Place
1992 Brothers forced into bankruptcy
1999 Albert's son Philip buys tower from bondholders
2005 Philip's uncle Paul teams with Onex and IPC to bid for the tower