·
Sou do eixo, sou do mal!
Transporte Metropolitano São Paulo.
​
Map of the metropolitan transport on rails
​
Map of the corridors of bus

​
Information.​
The São Paulo Metro
(
Portuguese
: Metropolitano de São Paulo, commonly called Metro) is the city of
São Paulo
's
rapid transit
system. The first of such systems in
Brazil
, it began operations in
1974
. Although São Paulo is one of the largest cities in the world, with a population of 19 million (11 million city proper), its metro system is relatively small (61,3
kilometers
of track) when compared to its
European
or
North American
counterparts.
It consists of four color-coded lines: Line 1-Blue, Line 2-Green, Line 3-Red and Line 5-Lilac; Line 4-Yellow is currently under construction and is due to start operating in late
2009
. The metro system carries 3,200,000 passengers a day. Metro itself is far from covering the entire urban area in the city of São Paulo. Another company,
Companhia Paulista de Trens Metropolitanos
(CPTM), works along the metro system and runs railways converted into light rail service lines, which total six lines (7, 8, 9, 10, 11 and 12), 261,8 km long, serving 88 stations. Metro and CPTM are integrated through various stations. Metro and CPTM both operate as State-owned companies, and have received awards in the recent past as one of the cleanest systems in the world by ISO9001.
The first line, Norte-Sul (North-South), later renamed the "blue line" or Line 1 – Blue, was opened in
September 18
,
1972
, with an experimental operation between Saúde and Jabaquara stations. Commercial operations started on
September 14
,
1974
, after an eight-year "gestation" period that began in
1966
, under mayor
Faria Lima
's administration.
Expansion of the metro system includes new lines. As of late
2004
, construction began on a
US$
1 billion, 12.8 km all-underground line (Line 4 – Yellow), with eleven stations, aimed at transporting almost one million people per day. By 2004, line 2 was also being expanded, with two new stations open in
2006
and another one in
2007
.
An 11.4 km expansion of the Line 5 and construction of a 28 km airport express line are in the pipeline as well. The plans also include updating the CPTM heavy rail system, which will add several million passengers capacity into the system. It is expected that the São Paulo Metro and CPTM systems will carry about 7 million people on average week days by
2014
, as opposed to today's 5 million (Metro: 3.2 million; CPTM: 1.8 million as of 2008).
Metro stations operate from 4:40
a.m.
to around 12:00
a.m.
As of 2008
, tickets cost
R$
2.40 (about US$1.45). Integrated tickets which may be used on city
buses
are also available, and cost R$4.00 (about US$2.40). In 2006, the São Paulo Metro system has started to use an electronic ticket, called "Bilhete Único" (or "Single Ticket" in English). With this ticket, used as a rechargeable smart card, a passenger can take up to 3 buses and 1 metro or suburban train within 2 hours paying only R$3.50, or 4 buses and pay R$2.30.
Current Operational Data
Its current extension does not cover all areas of the city, however, the network of subway, with four lines and one under construction, is complemented by a network of metropolitan trains of 261,8 km, divided into six lines operated by
CPTM
, which serve the capital and other cities in the
Greater São Paulo
, extending up to
Jundiaí
.
The São Paulo Metro has today 61.3 kilometers long in four lines and 55 stations. The system is integrated to the Metropolitan Companhia Paulista de Trains in stations Brás, Palmeiras - Barra Funda, Tatuapé, Corinthians - Itaquera, Luz and Santo Amaro. It is still with Terminal Road at stations Jabaquara, Portuguese-Tietê and Palmeiras - Barra Funda.
Daily, the Metro carries about three million passengers on average, and two million entry in the system and the remainder of free integrations with CPTM and paid with the municipal bus system.
Companhia Paulista de Trens Metropolitanos
(short form:

CPTM

, pronunciation: seh-peh-teh-eh-meh) (
English
: São Paulo Metropolitan Train Company) is a
regional rail
company owned by the Secretaria de Estado dos Transportes Metropolitanos (STM) (
English
: State Secretariat for Metropolitan Transports). Created in
1992
from railroads that already existed in
Greater São Paulo
.
The CPTM has 88 stations with six lines, numbered starting on 7 (the lines 1 to 6 belong to the
São Paulo Metro
system), with a total length of 261.8 Km:
History
The
São Paulo Railway
(SPR) in
1867
and later in
1946
Estrada de Ferro Santos-Jundiaí
(EFSJ, pronunciation: eh-ehf-ehs-zheh) already operated where lines 7 and 10 are today. Estrada de Ferro do Norte in
1875
and later in
1890
Estrada de Ferro Central do Brasil
(EFCB) operated on what is now line 11. Current line 12 was operated by EFCB too, from
1926
. These had been congregated in
1957
to other Brazilian railroads and thus, the Rede Ferroviária Federal (RFFSA, pronunciation: ehr-ehf-ehf-ehsh-a) was created. The urban sections of the RFFSA had originated from
Companhia Brasileira de Trens Urbanos
(CBTU) in
1984
; the Paulista section of the CBTU joined and formed CPTM in
1992
.
On the other hand,
Estrada de Ferro Sorocabana
(EFS) operated in 1875 on current line 8. What is now line 9 was opened by EFS in
1957
; it was incorporated into other railway companies of the State and formed into
Ferrovia Paulista
(FEPASA) in
1971
. The subdivision, FEPASA DRM, of rapid-transit, was incorporated the CPTM in
1996
.
Currently, the Company works in the improvement of the connection in the three stations of the Brás, Luz and Barra Funda. It is the call project Integration Center. The station Júlio Prestes, a current terminal of line 8, will be deactivated, to give place to a cultural complex. Line 8 will pass only to the stations of Luz and Brás.
Conversion of metropolitan lines for Surface Metro.
This project of conversion of lines to metro arose due to the high demand of passengers who use the metropolitan lines of CPTM and the need to recover the old stations. Currently, the interval between trains goes up to thirty minutes on weekends, and yet there are old nineteenth century stations that were never modernized. With the extreme need to recover stations, it appeared that the plan of conversion, which is nothing but the modernization of the stations, purchase of new trains and reduction of headway to less than three minutes, as international standards.
Between the end of the 1990s and the early 2000s, with this project of refurbishing the
CPTM
lines, inherited from the
RFFSA
, Federal Railway Network and
Fepasa
(former São Paulo State Railways), the conversion of some metropolitan lines to the Metro standard began. This experience started in Line E, in the stretch known as "Eastern Express", serving Eastern São Paulo and running parallel to Line 3-Red. The stretch completed (to Guaianases station) today has new and modern trains and stations with a new route in the final part. The next stretch to be built, between the station Guaianases, in the Capital, and Estudantes in Mogi das Cruzes, also covering the cities of Ferraz de Vasconcelos, Suzano and Poá, is estimated to have its works resumed in 2007, but this was again postponed, now to 2008.
Currently, the Esmeralda Line (formerly Line C) is the only CPTM line to have been converted to full Metro, and is managed by a joint venture between CPTM and Metro.
SPTrans.
The city of Sao Paulo, has its fleet currently consists of 15000 vehicles, the largest fleet of collectives in the world. The main roads in the city have exclusive bus lanes in the fleet. In 2006 the SPtrans (company responsible for transporting the city) recorded 2661110194 passengers per year. In the same year the number of lines was 980.
The city has 28 bus terminals and many models of cars.
Fonte: Wikipedia
.
​
Lines.​
Link:
http://www.skyscrapercity.com/showthread.php?t=681416
Line - 4 Yellow.
* In Works
​

Link:
​

​
Link:
http://tgvbr.seuhost.net/viewtopic.php?t=743
Line - 6 Orange.
* Project
​
​
Link:
http://tgvbr.seuhost.net/viewtopic.php?t=933
Line - 7 Rubi.
​
Link:
http://www.skyscrapercity.com/showthread.php?t=443980
​
Link:
http://www.skyscrapercity.com/showthread.php?t=458852

​
Link:
http://www.skyscrapercity.com/showthread.php?t=342032&page=61
​
Link:
http://www.skyscrapercity.com/showthread.php?t=439801

​
Link:
http://www.skyscrapercity.com/showthread.php?t=441597

​
Link:
http://www.skyscrapercity.com/showthread.php?t=372022
​
Link:

​
Link:
http://www.skyscrapercity.com/showthread.php?t=444487
Several Pictures Central station.
​
​
​
​
​
​
​
​
​
​
​
​
​
​
​
​
​
​
​
​
​
​
​
​
​
​
several images of the transport system on tires
​
​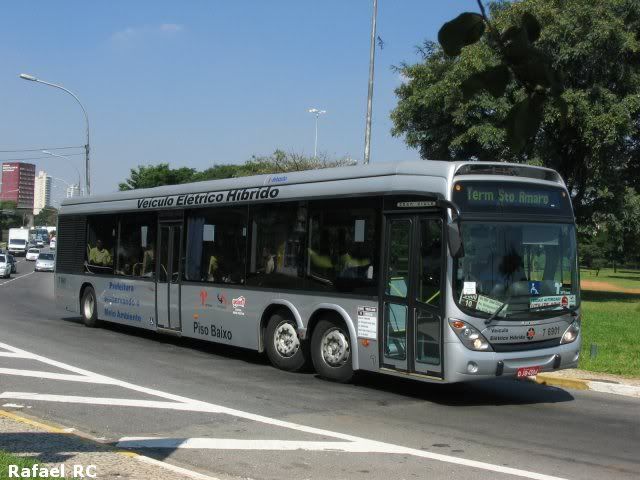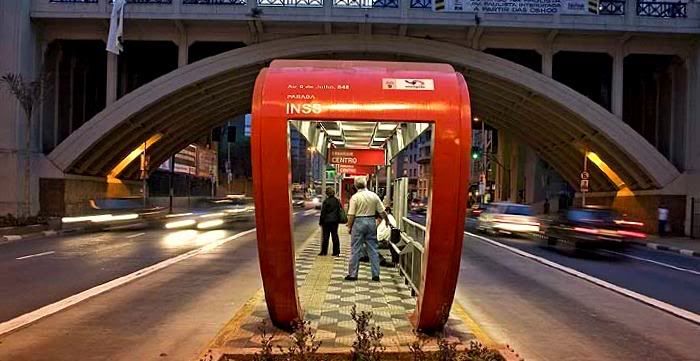 Thanks
kay: