Trujillo is located in the Northern coast of Peru. It has 400,000 inhabitants, and 350,000 more in its metropolitan area. It is the land of the Peruvian Pacing Horse, Marinera dance and the 2005 Miss World- Maria Julia Mantilla. It doesnt have a define skyline, but in the last couple of years it has been home for an economic boom, that will be traduce in construction proyects in the short term. I hope you like it.
From Google Earth, the big sand brown spot on the left of the picture are the ancient ruins of Chan Chan, the biggest adobe town on earth. There are a touristic attraction now.
The city entrance, this used to be desert, but now is intensive agricultural land. Peru´s coast has become the first producer and exporter of oesparragus, olives and paprika.
The City
Catholic Town
The biggest Mural in Latin America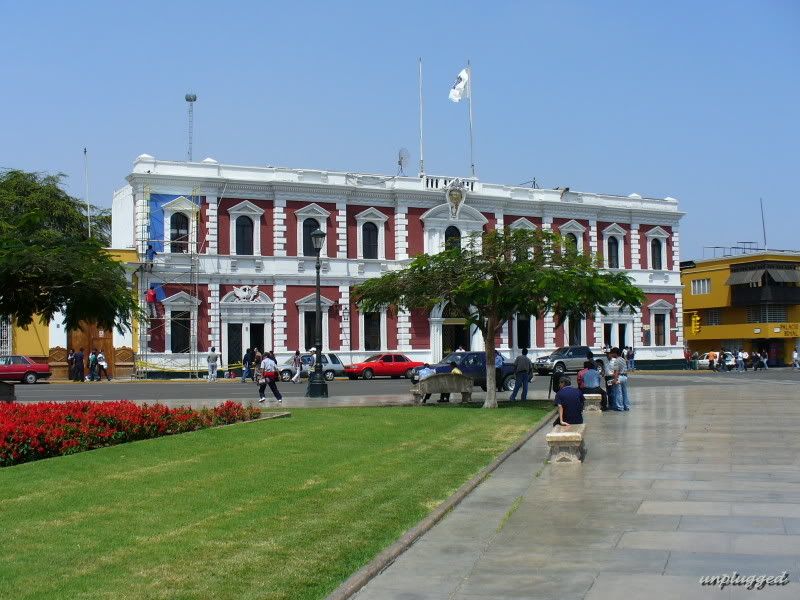 Construction of Real Plaza Mall (theres another mall in construction- Mall Plaza, that will be Peru´s biggest Mall, overpassing Jockey Plaza in Lima).