"Teniente General Benjamín Matienzo" International Airport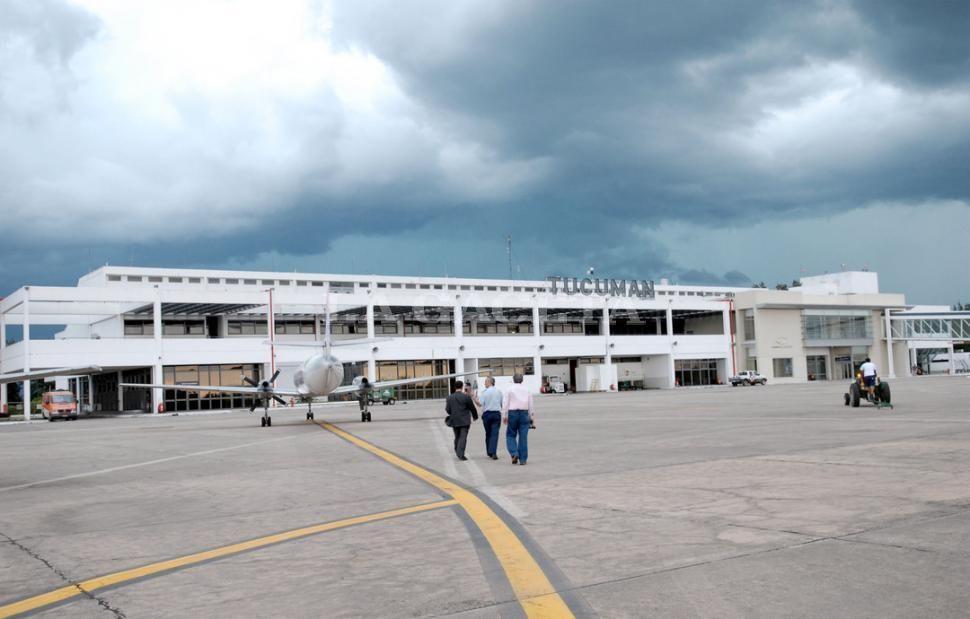 Teniente General Benjamín Matienzo International Airport (IATA: TUC, ICAO: SANT) is the international airport that serves Tucumán Province in the north of Argentina. It was built in 1981, and its terminal was inaugurated on 12 October 1986. Tucumán Airport is the 2nd most important cargo airport in Argentina.
The Departing Sector was rebuilt in 2005. It can handle big aircraft such as the Airbus 310, Boeing 747, Boeing 757, Boeing 767, Boeing 777 McDonnell Douglas DC-10, McDonnell Douglas MD-11 and the Antonov An-124.
It has 135,000 m² of runways, 21,250 m² of taxiways, a 6,985 m² terminal, two hangars of 1,840 m², and parking places for 278 cars. It has a small cargo terminal of 50 m². Cargo flights are important. Tucumán is the second most important Airport in Argentina in order of Tons of Cargo (after Buenos Aires-Ezeiza). Most of cargo flights are scheduled between September and November, taking fresh fruits to Germany and United States.
In 1988, it handled 710,000 passengers. In 1998, 568,000. And in 2008, just 287,000 passengers. Traffic is anyway improving: 193,000 passengers in 2007; 287,000 in 2008 and 365,000 in 2009.
On April 9, 2013, the runway heading changed from 01/19 to 02/20 due to magnetic variation.
Airlines and destinations
Aerolineas Argentinas: Buenos Aires, Córdoba.

Lan Argentina: Buenos Aires

Atlas Air Cargo: Miami, Los Angeles

Florida West: Miami

LAN Cargo: Los Angeles

Lufthansa Cargo: Frankfurt, Dakar, London-STN, Sao Paulo-VCP

Centurión Air Cargo: Lima

Martinair Cargo: Austin

Omni Air International: Austin

Cargolux: Amsterdam

Information cargo flights
Tucumán Province/State is the first leading world producer and processor of lemon and the second largest exporter of fesh lemon. Also it is national main producer of sugar and in Argentina it is a largest exporter of frozen strawberries.