In terms of the shipping related to car import/export on the Tyne which is mainly Nissan but also some VW, Audi, Subaru and Cheverolet, I thought I'd give a little insight for anyone interested.
The most frequent car carriers to be found on the Tyne are the Nissan 'City' ships. They are the smallish blue and white ships weighing about 10,000gt. There are five identical city ships which frequent the Tyne called the 'City of' Barcelona, Sunderland, Amsterdam, Paris and Rome. There are two other 'city' ships named the Lettuce and the Nordic, these two are slightly smaller and different looking but are city ships nonetheless.
City of Barcelona:
City ships generally take loads of 800 Nissans at a time, usually the models Quasqai, Note and Micra and ship them to Amsterdam for the European market. They also ship to various other ports around western Europe such as Le havre and Barcelona. The city ships also import Nissan models made at the Barcelona plant to the Tyne mainly the Nissan Navarra and Pathfinder but also vans too.
The next class of car carrier to be found on the Tyne are the 'Highway' and 'Ace' ships. These ships are around 25,000gt mark but can be up to 35,000gt and are of generally similar designs capable of holding around 2500 cars.
Seine Highway:
Baltic Ace:
The Highway ships generally take loads of Quashqai, Note, Micra, Teana and Infiniti bound for the Russian and Scandanavian market. Ace ships generally ship to the Med to places like Italy, greece and Turkey.
Finally, we have the 'Motherships' which roam periodically around the world. These are vessells which differ in size from around the 27,000gt mark up to the huge 70,000gt vessels capable of carrying between 2500 and 9500 vehicles.
Currently there are two mother vessels which frequent the Tyne more often than any other they are the 27500gt Hoegh 'Mumbai' and 'Chennai' These take loads of upto 3,000 and ship them all around Europe.
Mumbai:
Chennai:
Occasionally, around once or twice a month, the really big motherships will arrive on the Tyne. These ships will have a capacity for up to 9500 cars and will be full of all makes of cars imaginable and will usually be discharging Nissan cars made in Japan for the British and European market namely the Nissan 370, the Nissan GTR and XTrail. As well as cars from Nissans luxury car division called 'Infinity'. They will take loads of Nissans bound for places such as the far east, Australia, New Zealand, the Middle East (yes even Iraq and Iran!), and Africa (even Zimbabwe!!
hno: :lol
A few examples of these huge motherships to be found on the Tyne are:
Hoegh Detroit:
Sydney:
Asia:
Africa:
There are also other motherships that are not part of the HUAL group which use the Tyne.
TheNordic Spirit: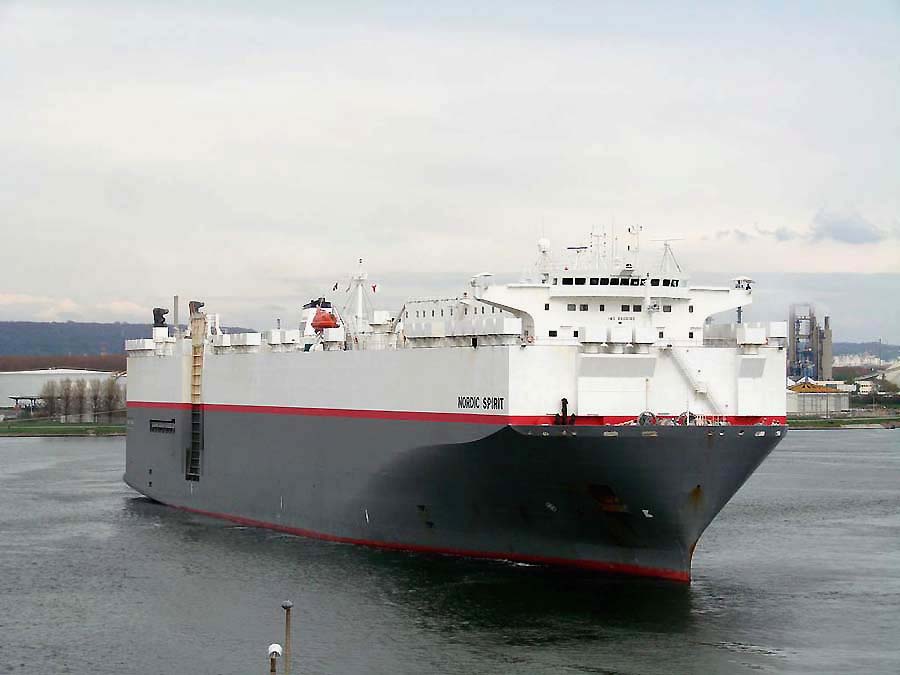 And my personal favourites the big red STX Pan Ocean ships!
Auto Atlas:
Auto Banner