Thought the biggest development in Tysons deserved a thread here.
Website
InsideNova Story
Rendering from the article linked above
Capital One Center is an in-progress mixed use development in Tysons, VA. There are currently two completed office buildings, with another nine planned or under construction on a 30 acre parcel. The first office building is 205 feet tall and was
built almost twenty
years ago, and the second building is the well-known headquarters building, tallest in the DC area, that finished in 2018.
The two existing buildings pictured below are probably familiar to beltway travelers, but the county government just approved a third 305ft tall office tower along I-495.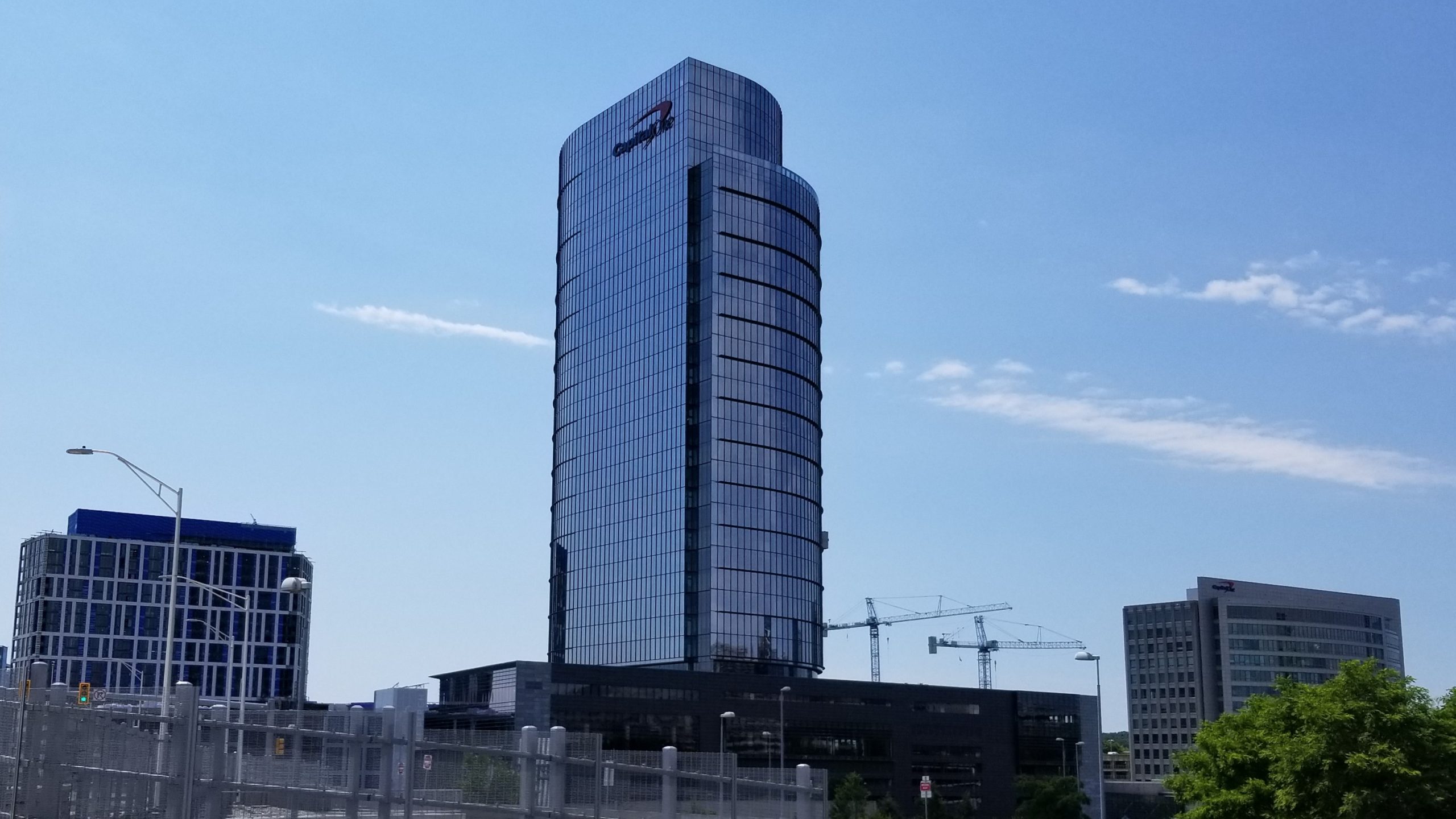 The newly-approved office tower will be built just to the left of the 470 ft tall headquarters building.
The central block of the neighborhood is already under construction. It includes a Wegmans and a performing arts center.
Rendering of the performing arts venue currently under construction. Image from Capital One.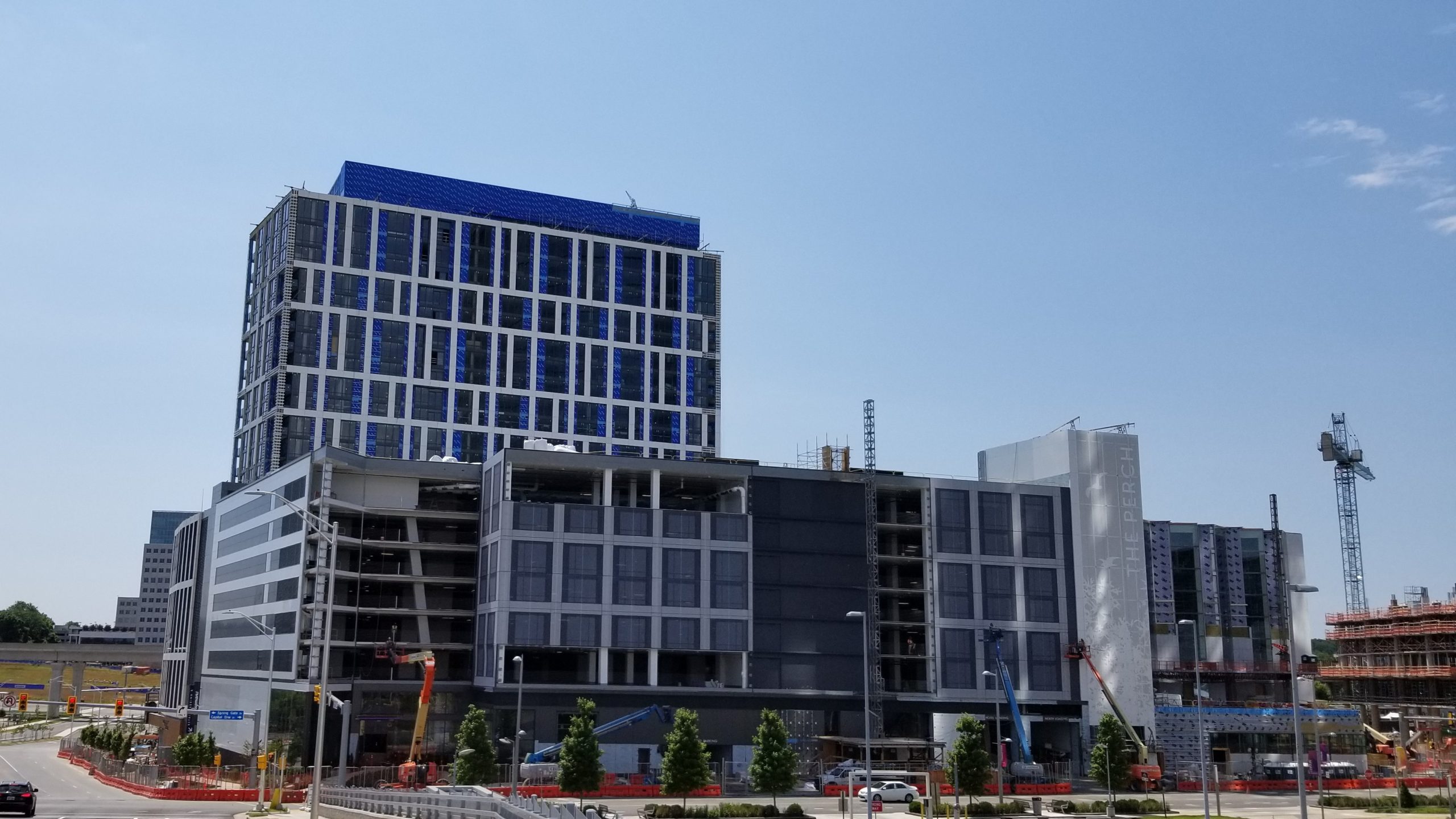 The main building on the block is topped by a sky park and a 26-28 story hotel, "The Watermark."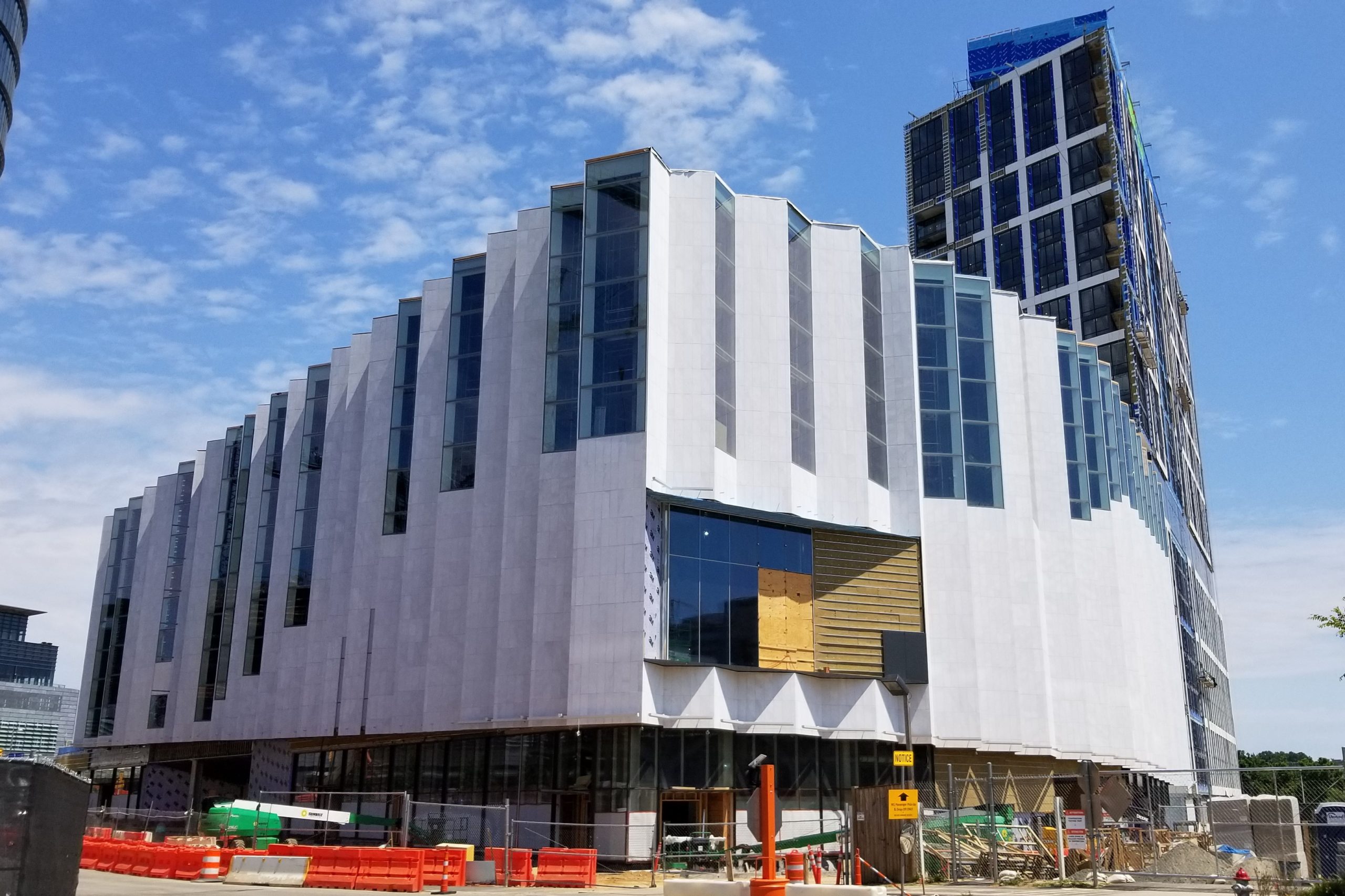 The Wegmans is supposed to open in a few months, with the hotel and Capital One Hall to come next year.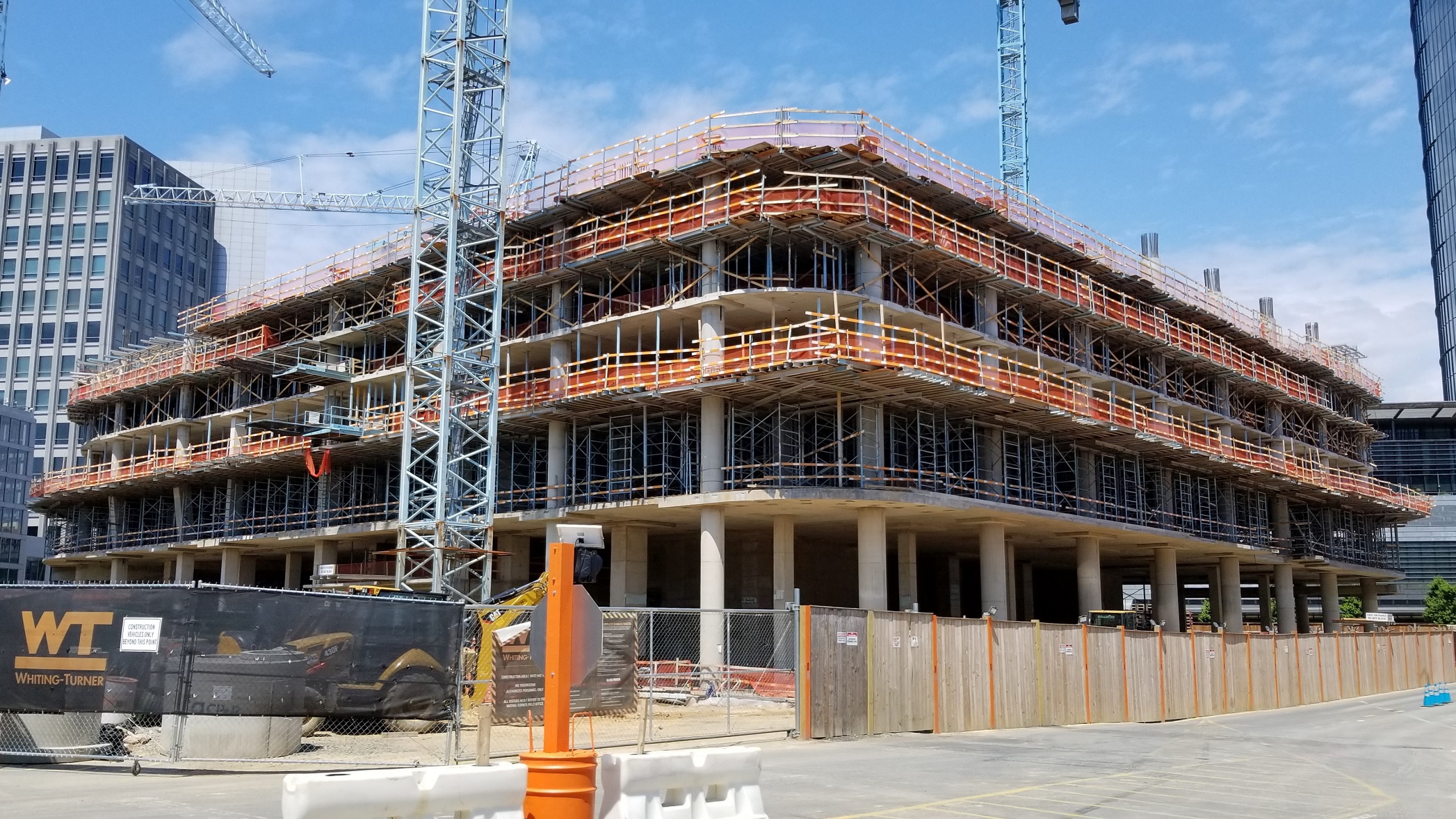 The next office building (under construction above, rendered below) is set to be completed in 2023. The planned height is 410 feet, which would make it the second-tallest occupied building within the beltway.
Future development plans include two additional >375ft towers on top of the sky park, and four more towers near the metro station ranging in height from 225 to 365 feet tall.