There was quite a lively debate about trams in central London, so lets start a thread specifically for general UK and Ireland tram discussion.
There are currently 6 tram systems in operation in the UK and 1 in Dublin.
Blackpool Tramway (Blackpool)
http://s0.geograph.org.uk/geophotos/02/91/84/2918404_24448544.jpg
LUAS (Dublin)
http://s0.geograph.org.uk/photos/20/95/209515_304d19af.jpg
Metrolink (Manchester)
http://upload.wikimedia.org/wikipedia/commons/a/ae/No_3001_Manchester_Metrolink_tram.jpg
Midland Metro (Birmingham)
http://www.jewelleryquarter.net/wp-content/uploads/a-metro-tram.jpg
NET (Nottingham)
http://railforthevalley.files.wordpress.com/2009/08/41081690_nottingham_bbc_416.jpg
Supertram (Sheffield)
http://www.freefoto.com/images/2033/13/2033_13_6---Stagecoach-Supertram--Sheffield_web.jpg
Tramlink (London)
http://s0.geograph.org.uk/geophotos/01/44/08/1440854_df48cdf2.jpg
Scotland has one system under construction, the infamous Edinburgh Tram Network - the first part of the first line is to be completed in 2014, the rest has been shelved due to costs - thankfully they seem to be on track now that Transport Scotland has taken over.
Edinburgh Tram (Edinburgh) [Under Construction]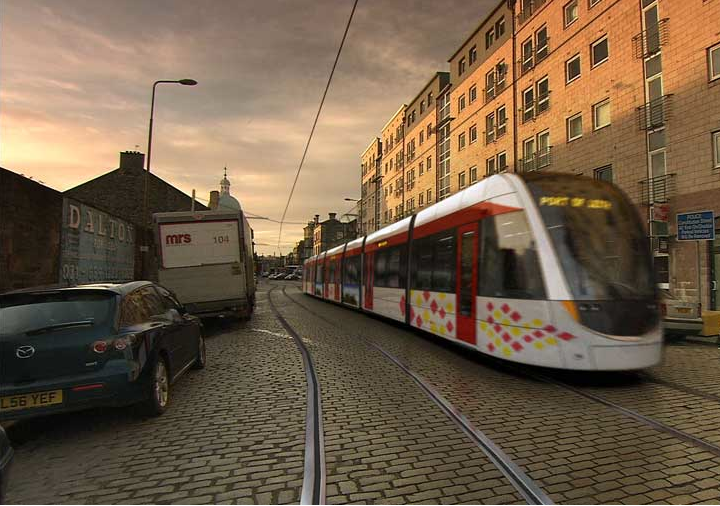 http://www.twodoctors.org/myimages/constitutionsttram.png
Feel free to discuss the pros and cons of modern light rail/tram systems, as well as weather trams have been a success in your city.
Manchester, Dublin and Nottingham seem to be getting on well with their systems and have already started constructing new phases, but were there problems similar to Edinburgh during the first phases?