Akaremyanska fortress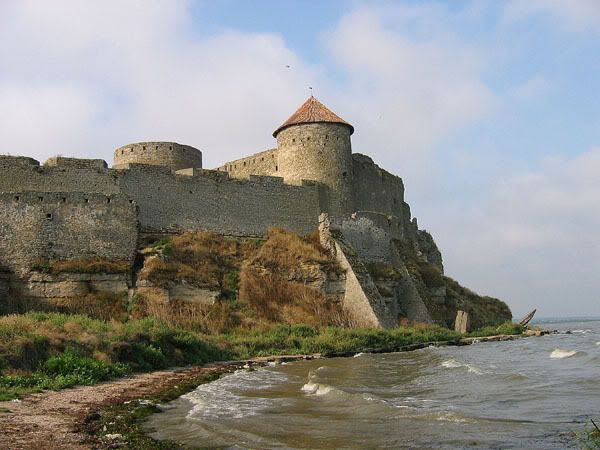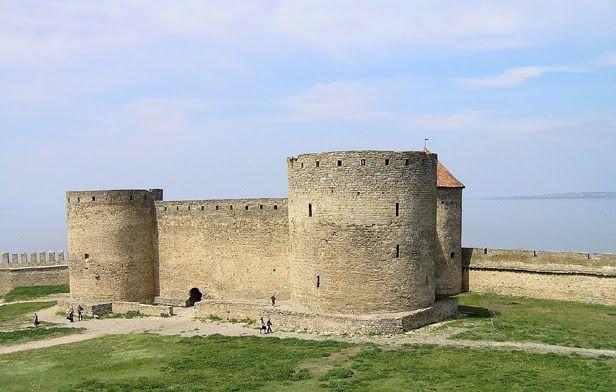 Lutsk Castle 1290 -1340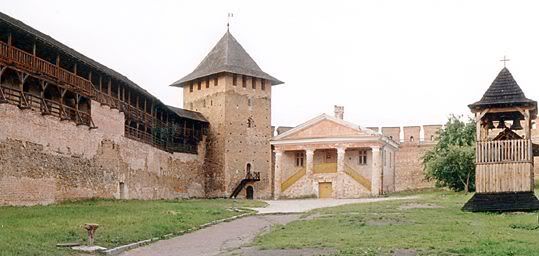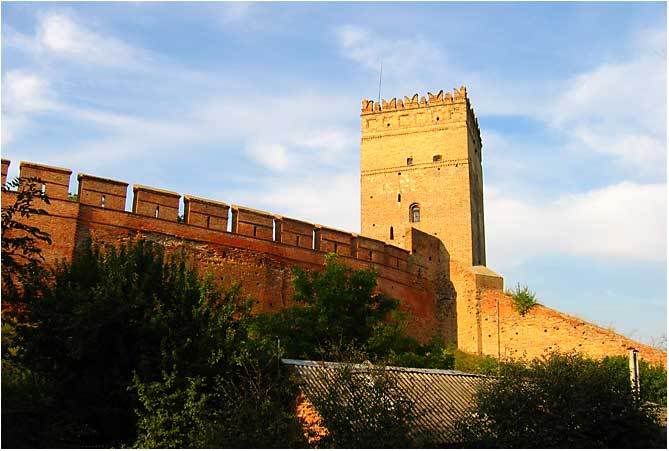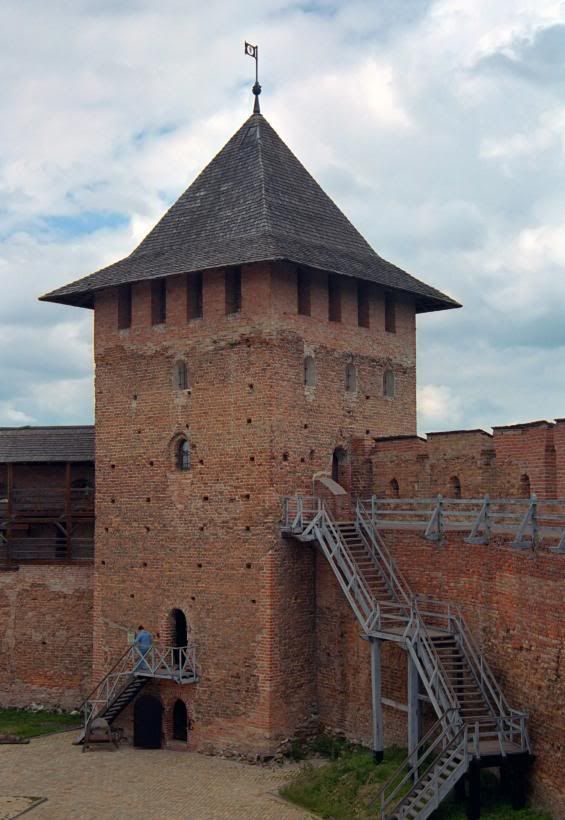 Hotynska Fortress 1200's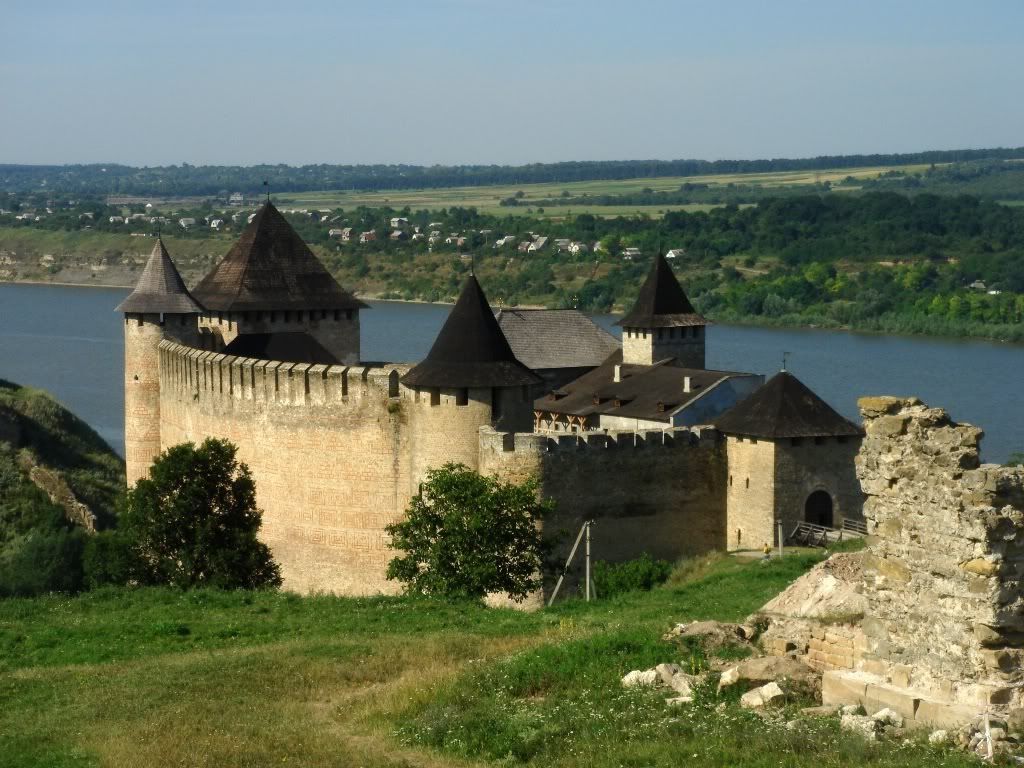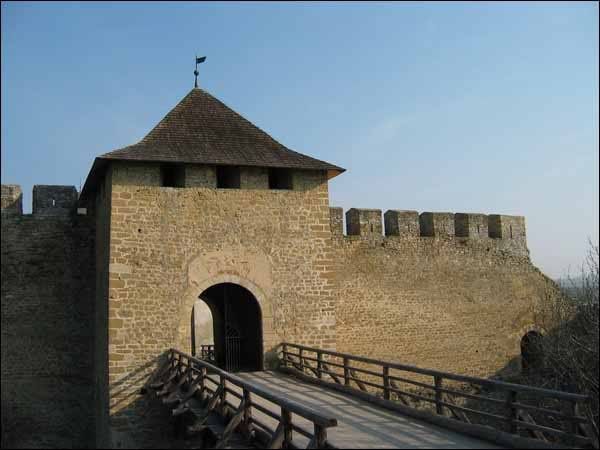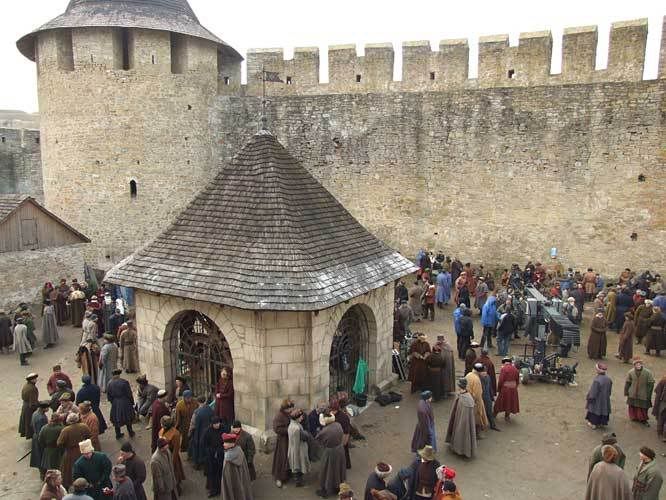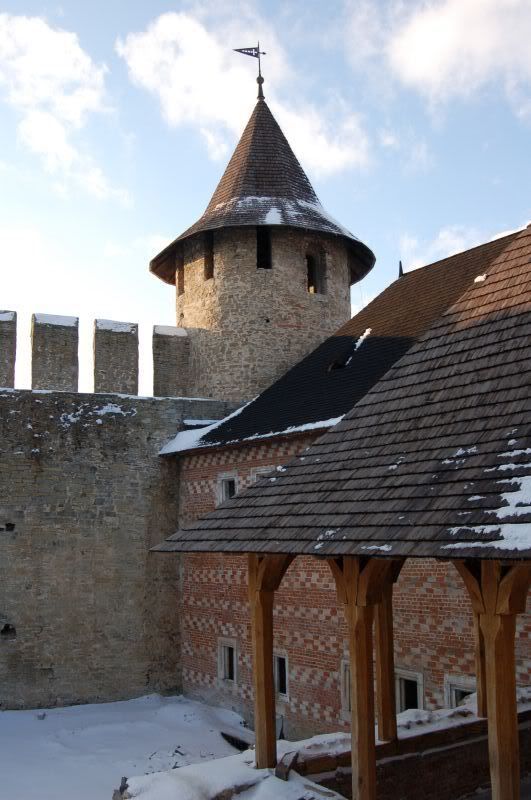 Castle Lastivchyne Hnizdo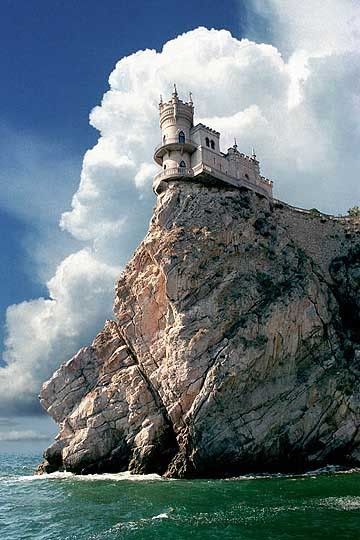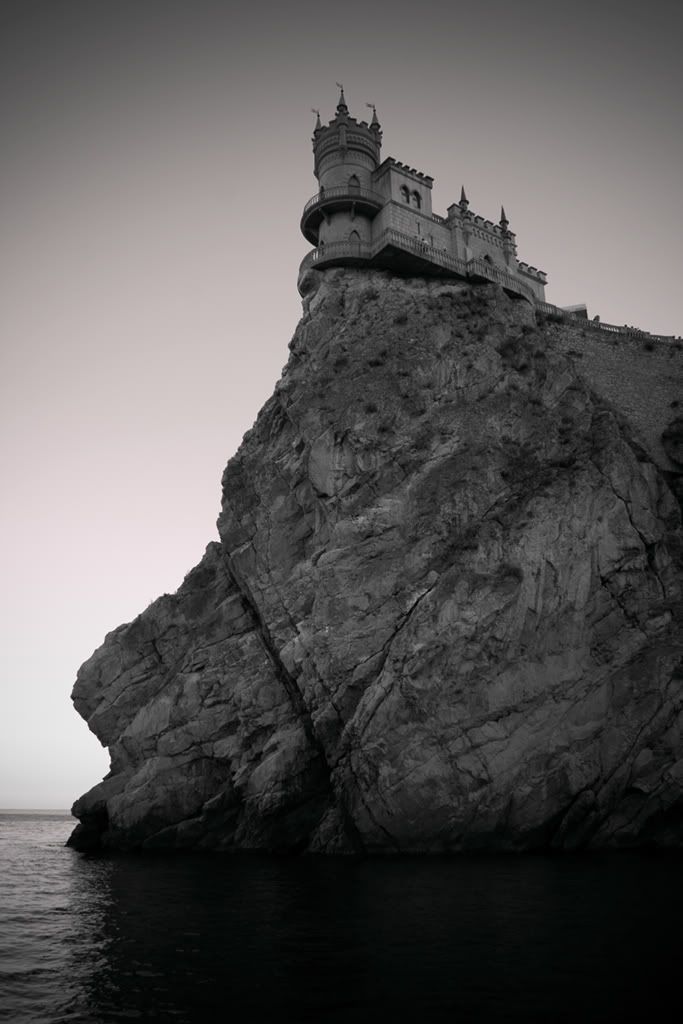 Olesko Castle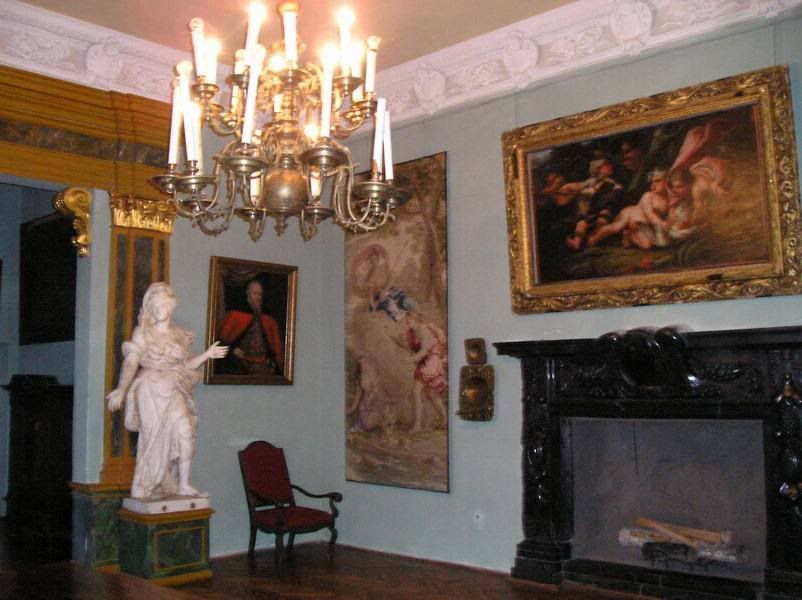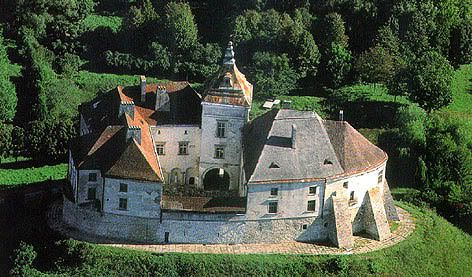 Livadsky Palace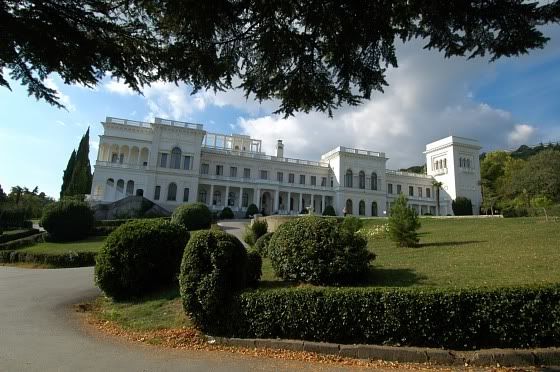 Mukacheve Castle 1300's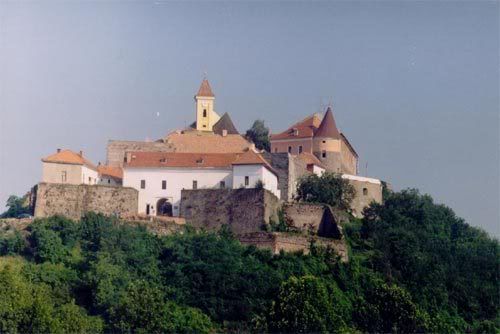 Henuezska Fortress 1200's
Our "Great Wall of China"
Svirzhskyj Castle 1400's
Medzhibiskyj Castle 1500's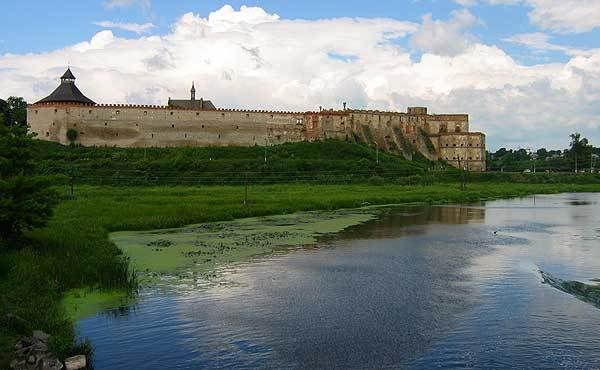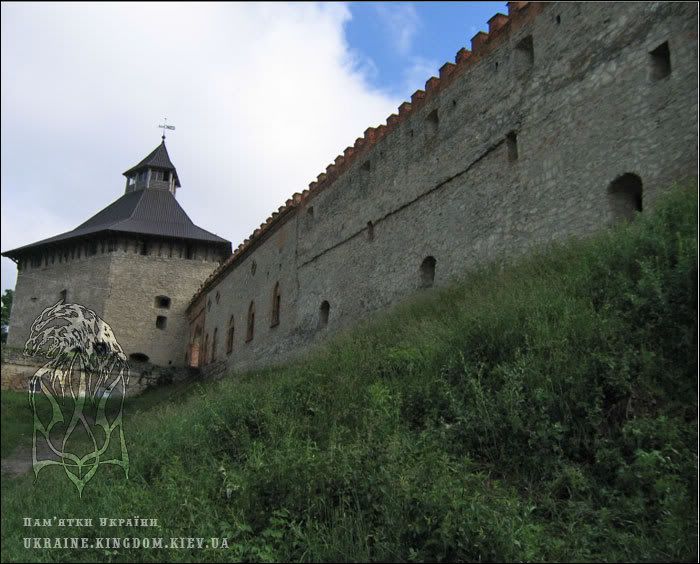 Kamyanets Podilskyj 1100's-1700's
Palace Tarnovskyh
Sharivka Palace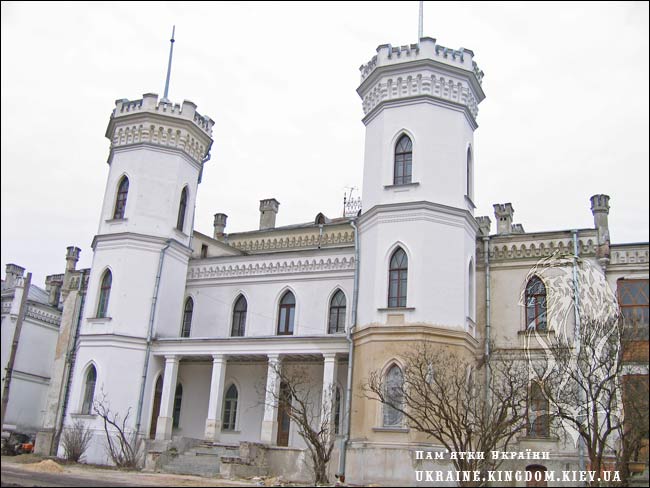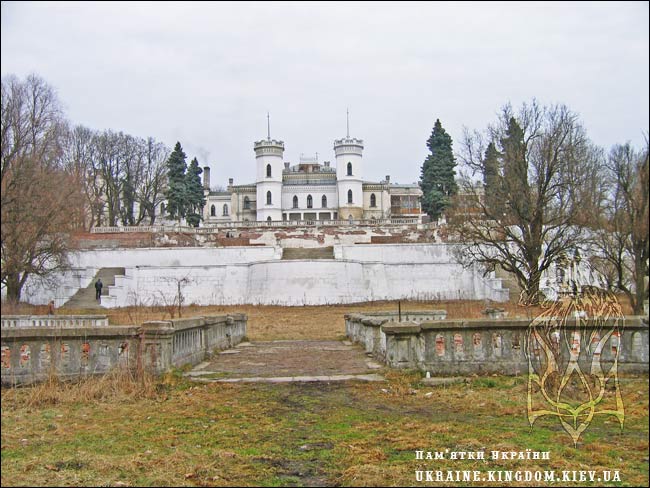 Enough of castles and fortresses for now.
Horodetsky House, the official residence of the President of Ukraine
The House with Chimeras, also known as Horodetsky House, was built in 1903. Located on 10 Bankova Street, it has been President Victor Yushchenko's official residence since 2005.
Being the most notable example of Art Nouveau in Ukraine and the Ukrainian capital's first "roofless" house, it was designed by architect Vladyslav Horodetsky, often called Kyiv's Gaudí. He lived and worked in it for ten years, between 1903 and 1913. Horodetsky bought a cheap plot on a steep slope and made a bet with architect Oleksandr Skobelyev he would build a house on it. Skobelyev exclaimed, "You are insane, my friend. Only an insane person could have such an idea!" Horodetsky, however, won the bet. He used the relatively small site rationally and bolstered the abrupt incline with fifty concrete piles. The cubic building has three floors on Bankova Street and six on the side of the Ivan Franko Theatre. Its facades are very eclectic and contain various hunting scenes depicting exotic animals, as Horodetsky was an avid hunter.
The Italian sculptor Emilio Salya made both the internal and external sculptural decorations, such as mermaids, dolphins and frogs on the roof, sinking ships and hunting trophies on the exterior walls, and exuberant interior ornaments.
There were two stables, two rooms for coachmen, a laundry and two apartments on the lowest level of the building, which is located deep into the hill. Each of the two apartments consisted of a foyer, a kitchen, a bathroom and a larder. Each floor above the lowest level was designed for one apartment only.
The building was nationalized after the 1917 October Revolution. There was a clinic for the Communist elite in it for many years after World War II.
The Horodetsky House was restored between 1998 and 2004. Some of its floors are used for ceremonial purposes by President Yushchenko and some as offices for his protocol service. The restored building has a room where ambassadors present their credentials to the president, a room to sign official documents, a small room for negotiations, a room for tête-à-tête talks, a pressroom, and a room for receptions.
Mariyinskyj Palace, official ceremonial palace of Ukrainian President.
Mariyinsky Palace in Kyiv is President Victor Yushchenko's ceremonial residence. It adjoins the parliament building.
Designed by Francesco Bartolomeo Rastrelli, this lavish Baroque palace was built between 1744 and 1752 for Empress Elizabeth by one of Rastrelli's students, Ivan Michurin. In the late 18th and early 19th centuries it was the main residence of Ukraine's governors-general. It was used as Kyiv residence for the imperial family until 1917.
The palace has been reconstructed several times. In 1870, after a devastating fire, its façade was decorated with new details and its interiors renewed. It was then renamed after the reigning Empress Maria. A large park was laid out off its southern side in 1874.
The palace was badly damaged during the Great Patriotic War and later restored by a group of architects led by Pavlo Alyoshyn. Another major restoration was completed in the early 1980s.
Today the palace is used for official receptions, summits, high-profile talks and award ceremonies. Its visitors admire its antique furniture, chandeliers, paintings and murals.
Secretariat of the President. Where the President and his secretaries work.
(NOT the government building)