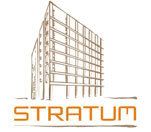 Beirut Central District (BCD) - Beirut, Lebanon
Residential Building & Hotel
Located in the heart of the Beirut Central District on Omar Daouk and next to the Starco commercial center.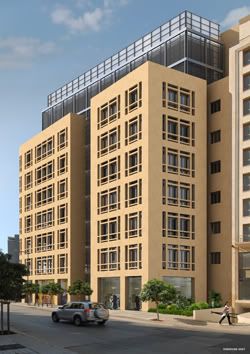 The Lot forms a corner. The mixed use development has two predominant facades; one for the residential building that is on Omar Daouk overlooking the Tannoury Palace and the new high end, low rise, residential area in Wadi Abou Jmil, and the second one for the Suite Hotel Building, on a calm secondary road.

An open air landscaped patio in the middle of the lot acts as an extension to the coffee shop and the Suite Hotel Lobby.

It is worth mentioning that the project is equipped with state of the art electromechanical and conveying systems that ensure a high standard of comfort and security.

The retail space on Weygand Street is laid out on two levels; the ground floor and the Lower ground floor.

The residential building has its entrance on Omar Daouk and is composed of the 8 floors with a Penthouse on the Roof.

Each residential floor is composed of 2 apartments of 250sqm each.
The Penthouse has a panoramic view to the East, South, West and North, with large terraces and planted areas.

The Suite Hotel is composed of 56 keys apartments ranging from studios to two and three bedroom units that are developed on 9 floors. The Entrance is located on the Secondary road, thus giving it more privacy. The main Lobby and the Coffee shop on the Ground Floor are open to the internal garden and terrace.

The overall area of the project is 12,000sqm and the three basements with 4,500sqm are large enough to cover all the needs of the project in terms of parking and technical areas.
LOCATION:
​