Chciałbym Wam przybliżyć sylwetkę znanego w stanach miasteczka Hershey, skad pochodzi najbardziej znana w USA czekolada oraz gdzie znajduje się Herhseypark - jeden z licznie odwiedzanych amerykańskich parków rozrywki.
Foty w części są mojego autorstwa, pozostałe pochodzą z neta
Enjoy!
Info z wikipedii
Dosyć wiarygodne
Hershey is an unincorporated community within Derry Township in Dauphin County in the U.S. Commonwealth of Pennsylvania, 14 miles east of Harrisburg. The community has no legal status as an incorporated municipality and all municipal services are provided by Derry Township. The Census Bureau has also defined a census-designated place (CDP) with the same name for statistical purposes, although the local understanding of the community may differ somewhat from the census definition. The population was 12,771 at the 2000 census.
Hershey was originally named Derry Church, Pennsylvania. It was renamed Hershey, Pennsylvania in 1906 after the growing popularity of Hershey's Chocolate. It is popularly called Chocolatetown, USA.
Troche statystyki:
As of the census[1] of 2000, there were 12,771 people, 5,451 households, and 3,297 families residing in the CDP. The population density was 886.5 people per square mile (342.2/km²). There were 5,887 housing units at an average density of 408.7/sq mi (157.7/km²). The racial makeup of the CDP was 91.07% White, 2.12% African American, 0.06% Native American, 4.87% Asian, 0.01% Pacific Islander, 0.49% from other races, and 1.38% from two or more races. Hispanic or Latino of any race were 1.55% of the population.
There were 5,451 households out of which 24.8% had children under the age of 18 living with them, 50.9% were married couples living together, 7.1% had a female householder with no husband present, and 39.5% were non-families. 33.7% of all households were made up of individuals and 16.2% had someone living alone who was 65 years of age or older. The average household size was 2.22 and the average family size was 2.86. In the CDP the population was spread out with 20.3% under the age of 18, 7.4% from 18 to 24, 27.0% from 25 to 44, 21.8% from 45 to 64, and 23.5% who were 65 years of age or older. The median age was 42 years. For every 100 females there were 86.3 males. For every 100 females age 18 and over, there were 82.1 males.
The median income for a household in the CDP was $45,098, and the median income for a family was $63,385. Males had a median income of $42,013 versus $31,086 for females. The per capita income for the CDP was $28,487. About 3.8% of families and 6.9% of the population were below the poverty line, including 6.9% of those under age 18 and 4.7% of those age 65 or over.
Lokalne atrakcje:
The community is home to The Hershey Company which also makes the well-known Hershey bar and Hershey Kisses, as well as the parent to the H. B. Reese Candy Company, manufacturer of the # 1 selling candy brand in the United States, Reese's Peanut Butter Cups. Hershey's Chocolate World is a factory store and virtual tour ride of the The Hershey Company. Hershey Entertainment and Resorts Company owns and operates Hersheypark, Hersheypark Stadium and other attractions such as ZooAmerica, and is a major employer of the community and surrounding area. The Penn State Milton S. Hershey Medical Center and the Milton Hershey School for orphans and troubled youth are also located in Hershey. Hershey is also known for it's strong heritage in Law Enforcement. Located in Hershey, is the Pennsylvania State Police Academy, located north of town along Hersheypark Drive. In addition the Derry Township Police Department is a nationally recognized law enforcement agency.
* GIANT Center, home of the Hershey Bears
* Hershey's Chocolate World
* Hersheypark Arena
* Hersheypark Stadium
* Hershey Gardens
* Hotel Hershey
* Hershey Museum
* Hersheypark
* The Hershey Lodge
* Milton Hershey School
* Hershey Area Playhouse
========================================
Zdjęcia:
Giant Center
Hershey's Chocolate World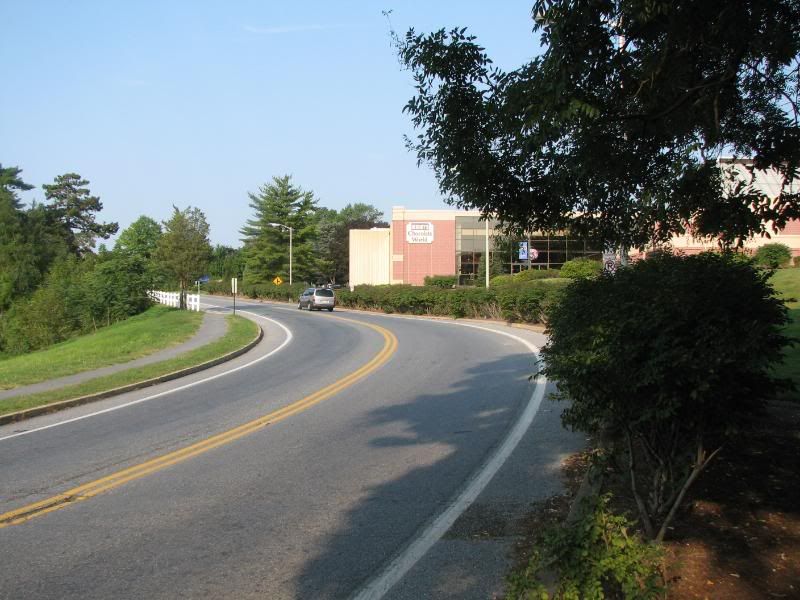 Hersheypark Arena
Fabryka czekolady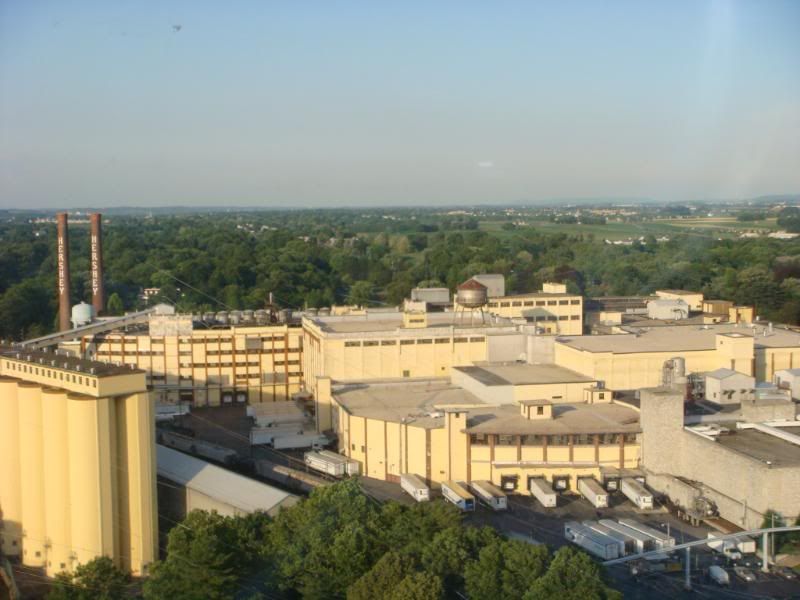 Droga oddzielająca Hersheypark od ZooAmerica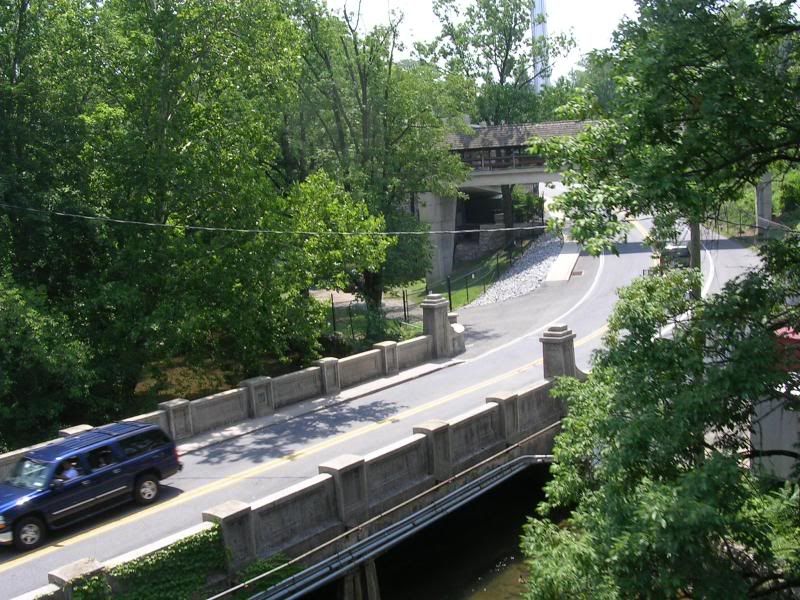 Okolica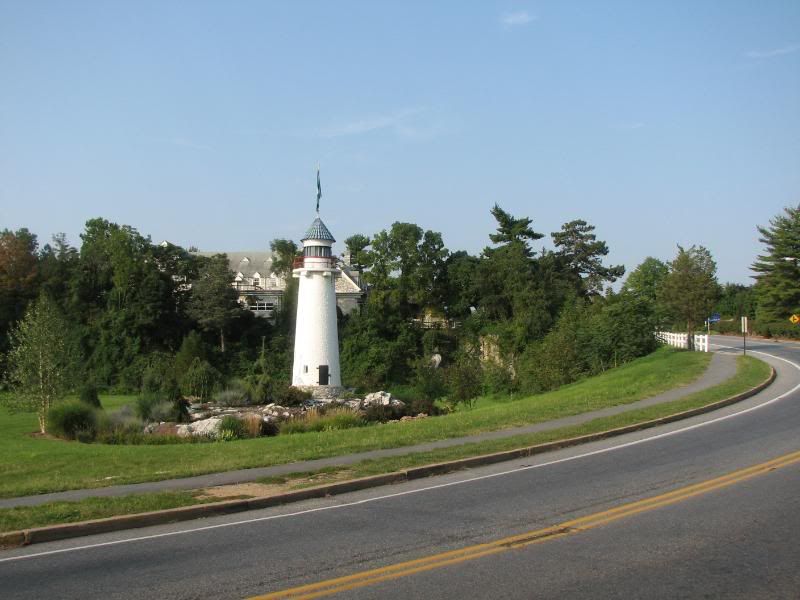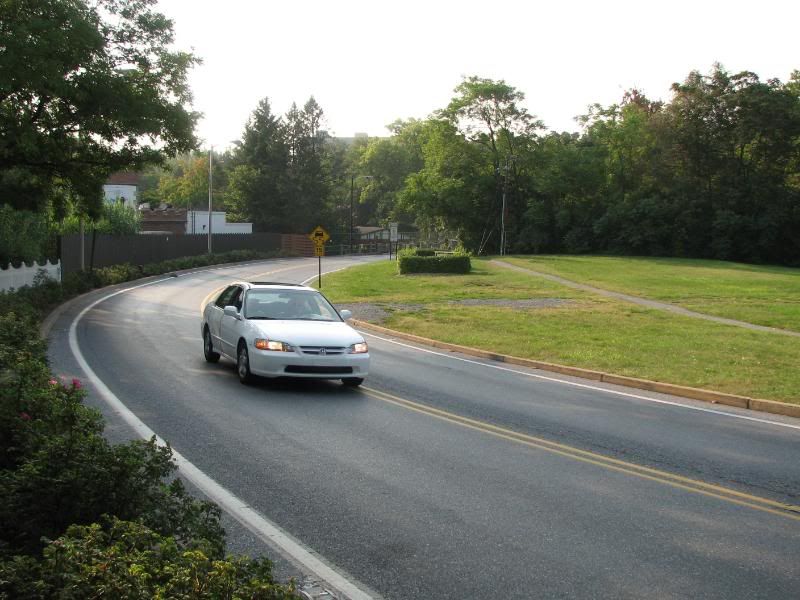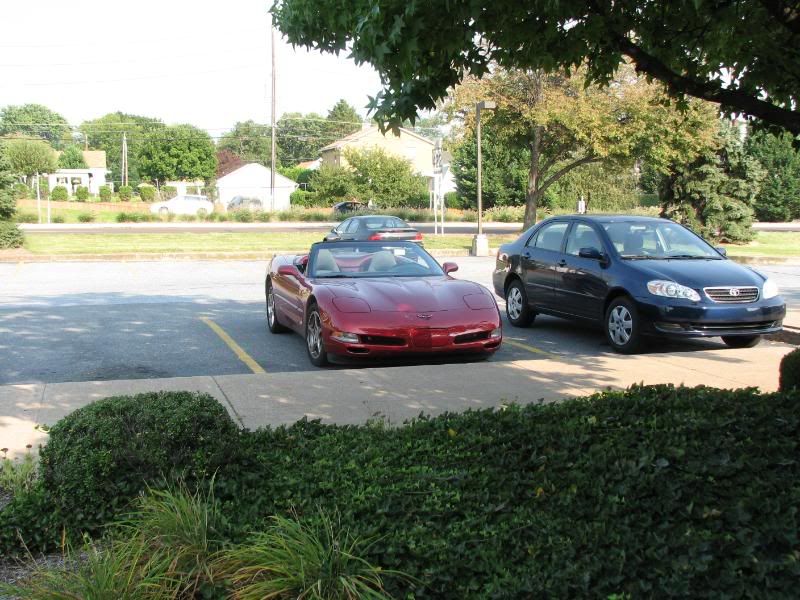 Charakterystyczna dla Hershey latarnia w kształcie Herhsey Kisses
Główna ulica miasteczka - Chocolate Avenue skrzyżowanie z Cocoa Avenue
Foty forumowicza
xzmattzx
z amerykańskiego forum:
Hershey Theatre, the town's performing arts center.
The back of Hershey Theatre.
Hershey's Chocolate World, which serves as the company's visitor center. Chocolate World provides free tours of the chocolate-making process, among other things.
A historic sign outside of Chocolate World.
A PNC Bank branch on Chocolate Avenue. In the background is a ride at Hershey Park Amusement Park.
Some of Hershey's trademark Kiss-shaped streetlamps along Chocolate Avenue.
Looking west down Chocolate Avenue. More Kiss-shaped streetlamps are visible.
Hershey Theatre again.
The chocolate factory, located just off of Chocolate Avenue.
A church and some businesses on Chocolate Avenue.
Some houses on Chocolate Avenue.
A nice house on Caracas Avenue.
Some houses on Granada Avenue.
More houses on Granada Avenue.
More houses on Granada Avenue.
A few more blocks from downtown, the streets have "regular" names. This house is on Ridge Road.
Some houses on Linden Road.
More houses on Linden Road.
A house on Elm Avenue.
Some houses on Elm Avenue.
More houses on Elm Avenue.
Hershey Park Amusement Park is just beyond the train tracks. Towards the right is Hersheypark Arena, home to the American Hockey League's Hershey Bears for 7 decades until a few years ago. The team chose the name "Bears" because it was close to the word "bars" (as in Hershey bars). Hersheypark Arena is also the site of Wilt Chamberlain's 100 point game.
A rollercoaster at nearby Hershey Park.
Outside of town is Founders Hall. Founders Hall was built in 1970 to commemorate the founders of Milton Hershey School: Milton and Catherine Hershey.
From the lawn in front of Founders Hall, you can see the Hersheys smokestacks.
[/QUOTE]
CDN.