Discussion Starter
·
#1
·
About Utrecht:
Population: 316 000 (metro 640 000, 7 millions in Randstad)
Tallest building: Rabobank (105m)
Founded year (city rights): 1122
Area: 99.32km2

Utrecht is the 4th largest city of Netherlands. The city is famous for its university, the largest in the Netherlands, the dom church and has many museums. It has a wellpreserved city center with many old buildings from the middle ages and significant canals with pedestraina walkways on the sides in two levels (that differ from many othe r cities canals). Before the Dutch middle ages Utrecht was the most important city in the Netherlands. Oudegracht is the canal that goes through the whole city center and is trafficated by lots of private boats. There are also many bikes in Utrecht, just like any other Dutch city.
I visited Utrecht only for one day, as a daytrip from Amsterdam (I also visited Rotterdam and den Haag). These 4 cities form the metropolitan area Randstad together. Utrecht lies just southeast of Amsterdam, and it takes less then one hour to go there by train.The weather was good during my visit, it was warm and sunny and almost no clouds on the sky. In the evening I went back to Amsterdam.
Station Area:
The area around the station is busy, pretty ugly and mostly contain modernist box buildings. But there are also a few modern highrises that stand out.
Utrecht Central Station is very large and modern.
Staadskontoor, under construction. Will be Utrecht's 2nd tallest in 2013 (92m).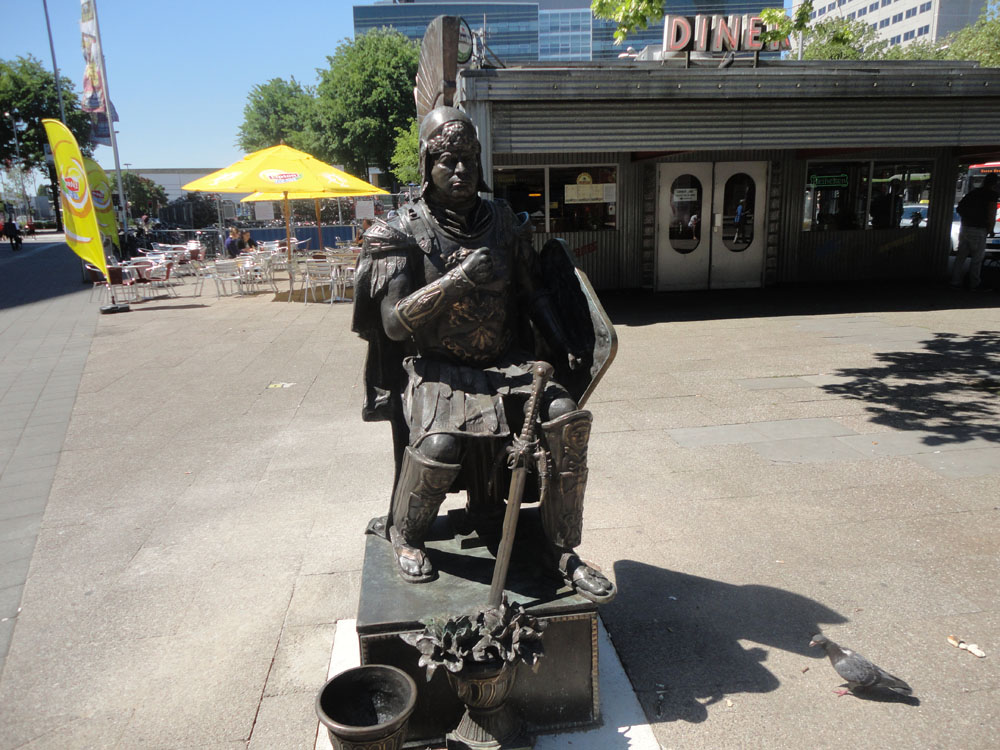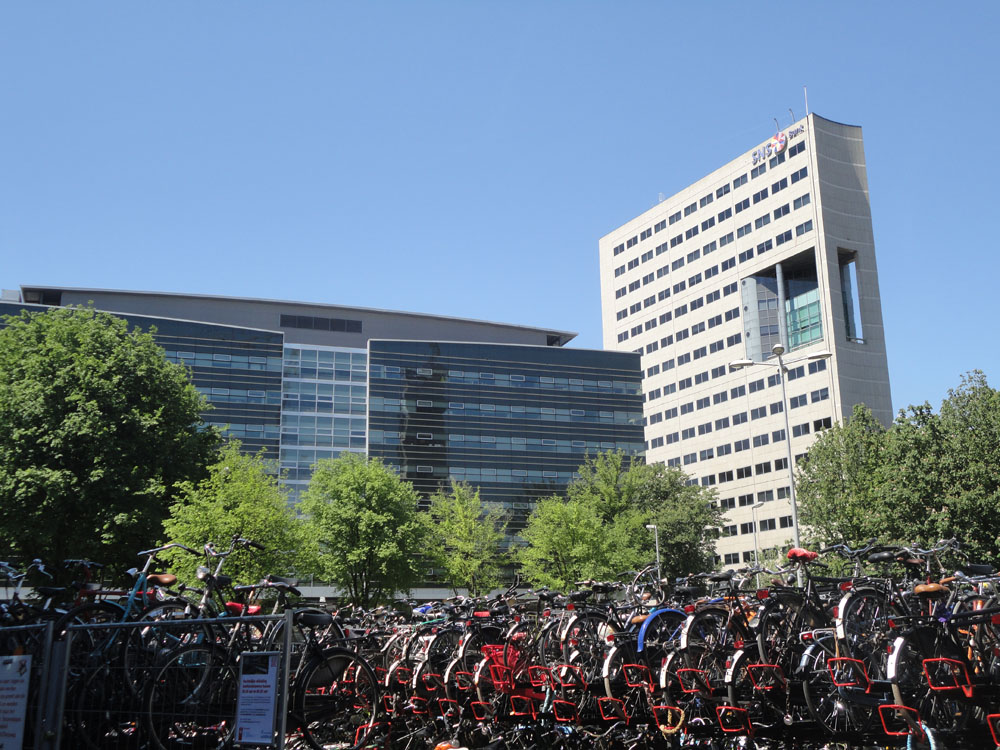 There are many bikes in Utrecht's city center.
Rabobank Bestuurscentrum, Utrecht's tallest building. It is 105m tall and was built in 2011.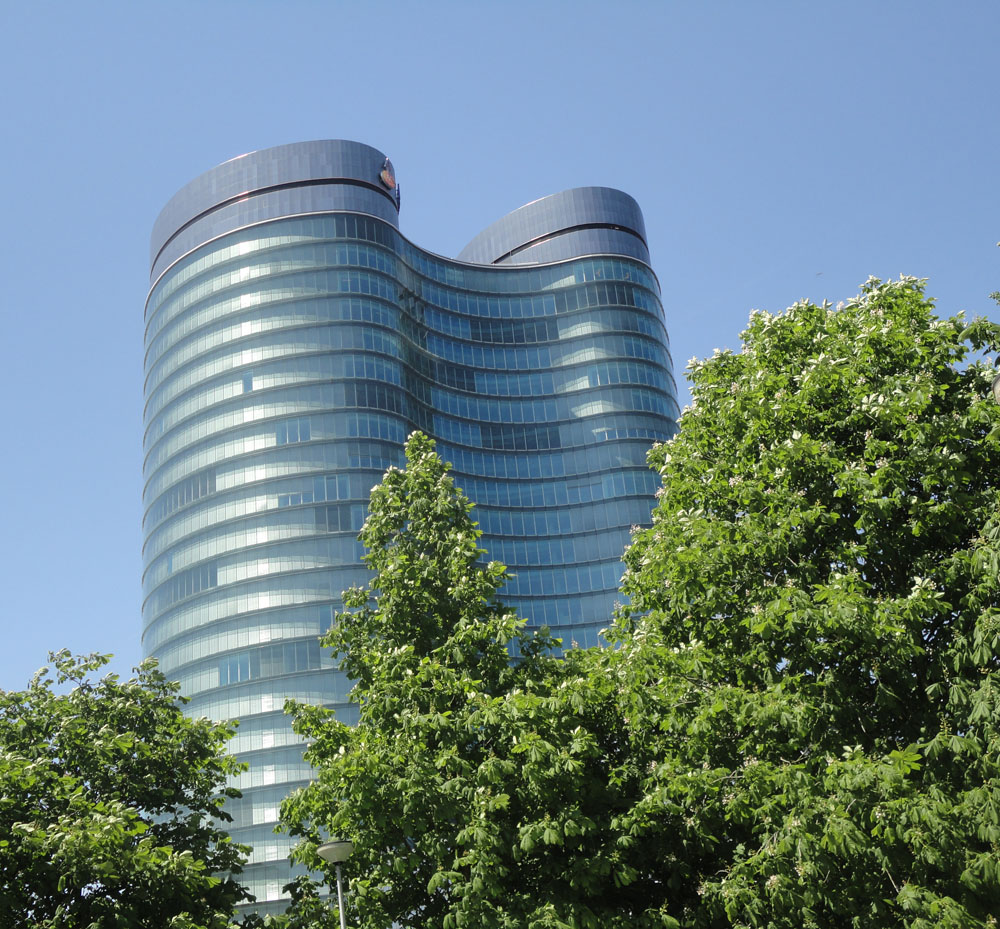 To take this picture of Rabobank I had to walk to the backside in the heat on a dusty construction place.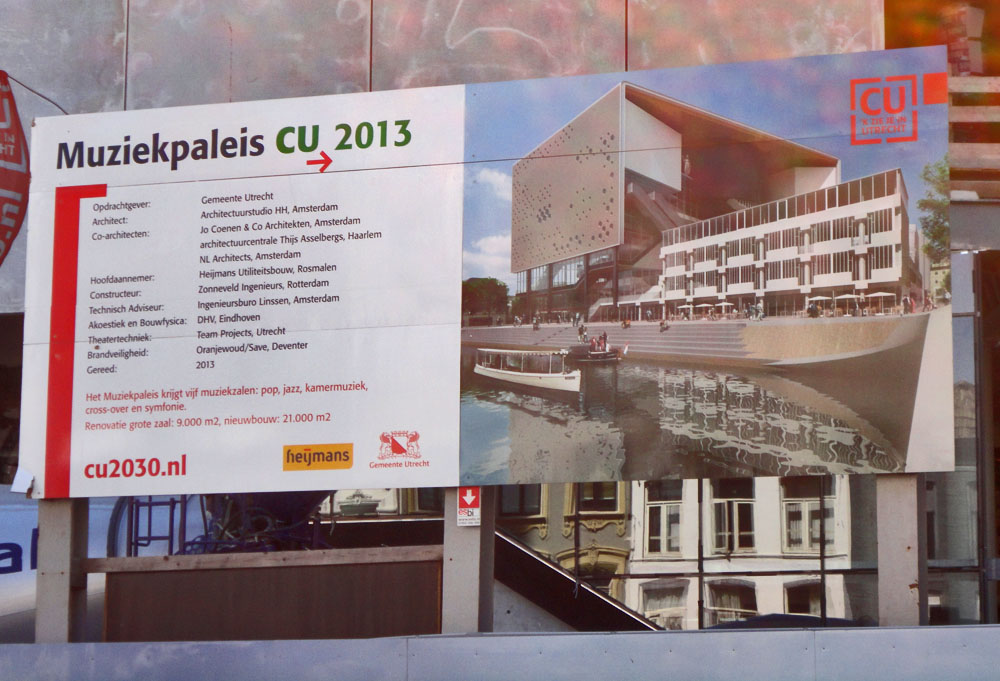 Muziekpaleis (Music Palace) under construction.
Lange Viestraat, towards the old town from the station.
De Bijenkorf, large department store.
A shopping galleria opposite. Ugly blue colour.