So I was doing a little research on Amtrak's Talgo trains that run in the Northwest and wait until you see this. We were so close to having a daily round-trip train between Los Angeles and Las Vegas we ven had the train itself running! It's really frustrating to think how close we were to Las Vegas train service.
hno: Anyways, here's the link with a lot of information and a whole lot of pictures of the train itself (interior and exterior) at the bottom of the page. By the way, this was back from the late '90s and early 2000s.
Update:
I recently emailed Amtrak and according to their customer servce representative, service to Las Vegas may be established in
2010!
:banana::banana::banana::banana:
We'll have to wait and see at this point. I guess it'll do until the DesertXpress is built. Talk about an epic showdown between THREE projects now.
http://www.trainweb.com/travel/stevelog/1999k04a.html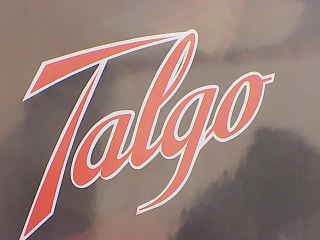 Las Vegas-Los Angeles Talgo tain under construction:
Completed train set:
This trainset ran on the San Diego route for a little while, waiting to begin service to Las Vegas. When this fell through, it was taken north to be repainted for the Cascades service.