Discussion Starter
·
#1
·
Worthy of its own thread.
Conference centre and five star hotel proposed for Wellington waterfront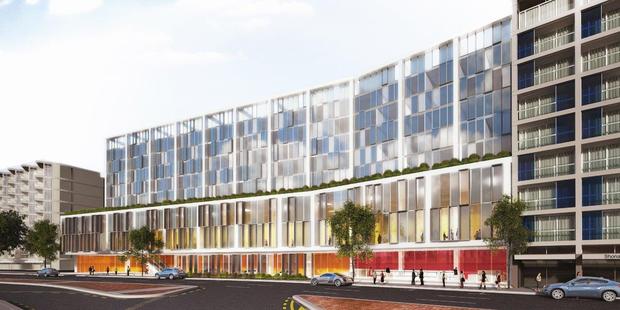 A concept drawing of the proposed Wellington Convention Centre. Photo / Supplied
Wellington city councillors will vote next week on a new purpose-built convention centre and five-star hotel for the central city.

The building would cost rate payers $2 million per year to lease over 10 years.

Wellington Mayor Celia Wade-Brown said the centre was a "transformative project" that would keep the capital ahead in the conference market.

"If agreed to, this convention centre proposal will be a great investment in Wellington, and we'll have a purpose-built five-star facility to help spur the capital's growth, contribute to NZ Inc and draw on the Government's international marketing clout."

If given the go-ahead, the state-of-the-art 4400 square-metre facility would be able to host up to 1200 conference delegates and have a banqueting capacity for up to 1450 people.


It would be built along with the 165-room hotel on the site in Cable Street.

The overall project would be financed by local developer Mark Dunajtschik.
...