Here is a picture of the system map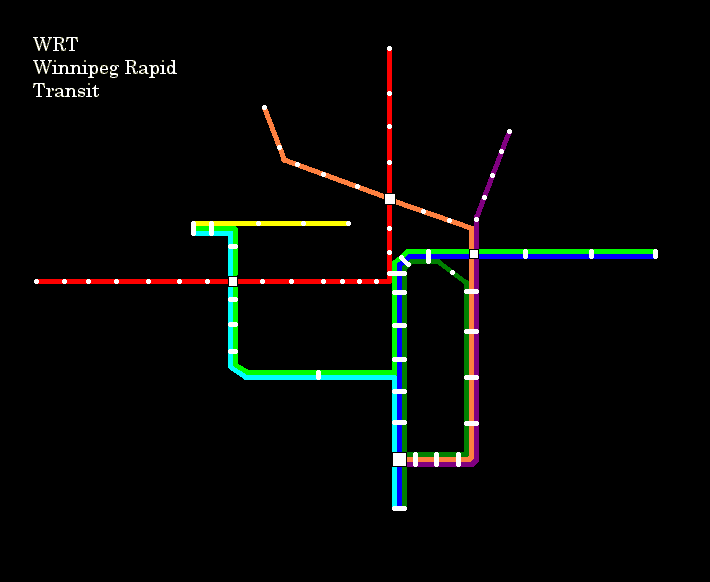 The
Blue
Line goes along rail corridors from the University of Manitoba through downtown across the Red River to the eastern part of the city.
The
Red
Line goes from the west part of the city through downtown to the north. It goes along a dedicated corridor on Portage and Main.
The
Yellow Line
goes from Downtown to the Airport via Sargent Avenue.
The
Green
loop follows the Blue Line and then branches to the southeast. It then loop backs from the southeast to meet with the south line.
The
Light Blue
Line serves the the southwest part of the city and intersects the red line at Polo Park Mall. It then goes north to the airport.
The
Purple
line serves the Northeast part of the city via a rail corridor
The
Orange
line serves the Northwest part of the
city.
The
Light Green
Line serves the southwest and goes downtown.