Discussion Starter
•
#1
•
Hello, this is my photo thread of my time in Toronto.
I've spent my Spring break from school up in Canada, from the sixth until today. Went up to the closest largest city of importance, Toronto! One of my favorite cities in the world, that I have seen so far. Have a lot of relatives and friends in the city and greater GTA, and got to visit them and see the sights of the city at the same time.
Didn't go to many of the main attractions (no, I don't want to pay like $21 CAD to go up the CN tower, maybe I'm a cheapskate, lol). Or see many other areas that I wanted to hit, like Chinatown. But since about 80% of my time in the city was visiting people and catching up, I think this is decent, right? I hope to visit the city again soon before the semester ends and I go back to the east coast.
So, enjoy the pics.
I was based in the neighborhood of Malvern. Near Sheppard and Morningside.
(taken at a different time)
Malvern is on the northeastern edge of Toronto, in a part of the city called Scarborough.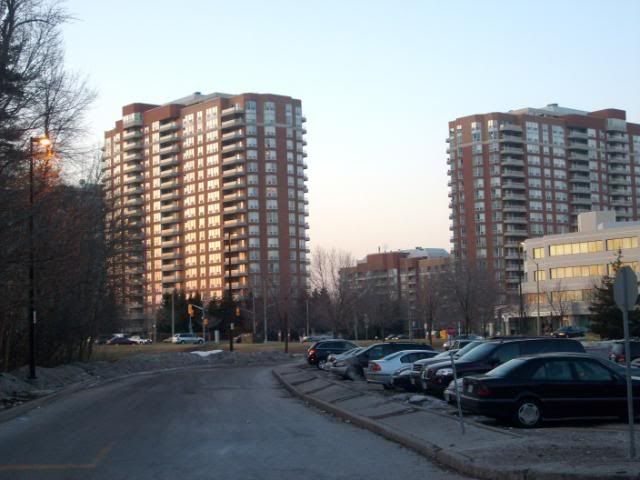 Getting kind of dark, you can see a small skyline of highrises not far away.