Since I left out a few key cities, here's part THREE!
I created this thread a few years ago and inadvertently forgot to add the poll. In that time, we've had a few new contenders, so I'm doing this again for 2014. Plus, it sort of showcases some of our finest, all in one thread!
Which building is your Favorite Southern Tallest? Why? The crown, the facade, the use, location, prominence, date of construction, etc? Tell us why! Please don't judge it merely because of height, it's in your city, etc.
(To keep this thread open and fun, please avoid "Mine's bigger than yours" discussions).
Below, I've posted the buildings for reference, along with the poll to vote. Thanks! :cheers:
1.) 100 North Main, Memphis: 430 feet, 1965
https://farm7.staticflickr.com/6059/6261158041_d51a16280a_b.jpg
2.) James Monroe Building, Richmond: 449 feet, 1981
https://farm5.staticflickr.com/4049/4430135008_c6d0fc0a24_b.jpg
3.) 600 Travis Street (JP Morgan Chase), Houston: 1,002 feet, 1982
http://www.building.am/buildingimages/bigimages/494/1.jpg
4.)
Kanawha Valley Building, Charleston (WV): 238 feet, 1929
http://upload.wikimedia.org/wikipedia/commons/f/f2/Kanawha_Valley_Building.jpg
5.)
Bank of America, Dallas: 921 feet, 1985
https://farm9.staticflickr.com/8440/7851456792_9251d87ced_b.jpg
6.)
Lincoln Financial Building, Greensboro: 374 feet, 1990
https://farm6.staticflickr.com/5485/11775086053_85b31789fe_b.jpg
7.)
The Westin Virginia Beach, Virginia Beach: 509 feet, 2007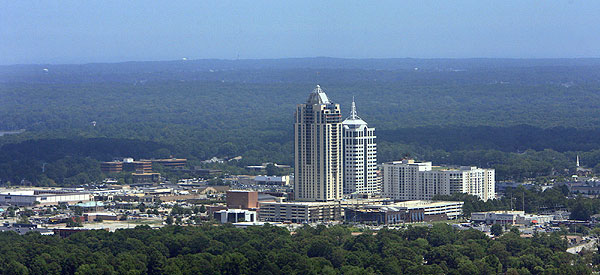 http://media.hamptonroads.com/cache/files/images/210681.jpg
8.)
Regions Tower, Shreveport: 365 feet, 1986
https://farm7.staticflickr.com/6203/6025950505_9dc8aed1ab_b.jpg
9.)
Margate Tower, Myrtle Beach: 329 feet, 2004
http://photonet.hotpads.com/search/listingPhoto/VFlyer/149889012/0000_2138110343_medium.jpg
10.)
1812 North Moore Street, Arlington (VA); 390 feet, 2013
http://www.usgbcncr.org/wp-content/uploads/2014/06/20140413_5625.2mw.jpg
11.)
Marriott Rivercenter, San Antonio: 546 feet, 1988
https://farm8.staticflickr.com/7347/11237695306_b57cfec04e_b.jpg
12.) Capitol Center, Columbia: 349 feet, 1987
(White Building to left)
13.)
Dominion Tower, Norfolk: 340 feet, 1987
http://hldevelopment.com/images/projects/dominion tower.jpg
14.)
Regions Plaza, Jackson: 318 feet, 1975
http://hertzgroup.com/images/currant/RegionsBankPlazaJackson_lg.jpg
15.)
One Shell Square, New Orleans: 697 feet, 1972
https://farm3.staticflickr.com/2871/10073614766_9dc8e2387a_b.jpg